A year after Winter Park City Commission approved changes to the Howell Branch Preserve Trail System, a staff recommendation to discontinue the project was passed at the Oct. 11 commission meeting.
The trail was meant to connect more than 43 acres of wetlands, purchased by the city in 2017, with approximately 50 acres of existing city-owned wetlands. The 2017 purchase was made possible by a $2 million grant from the Florida Department of Environmental Protection (FDEP). The purchase price of $300,000 resulted in a 2019 reallocation of the remaining funds to treat invasive vegetation and construct recreational improvements on the newly acquired property.
Pushback from residents concerned about environmental disturbance, infringement on private property, and increased traffic and parking on residential streets resulted in a smaller trail with added connector paths leading to public parking. The projected cost of $226,500 could not come from the grant allowance as the connector paths were on previously-owned city land, and the price would eventually increase.
According to city documents, St. Johns River Water Management District has requested further size reductions of the grant-funded trail, and rejected the non-grant-funded connector paths, citing adverse wetland impacts. Fixes suggested by the District involve shifting the paths at a cost of $406,000, or building a boardwalk connector at a cost of $412,000.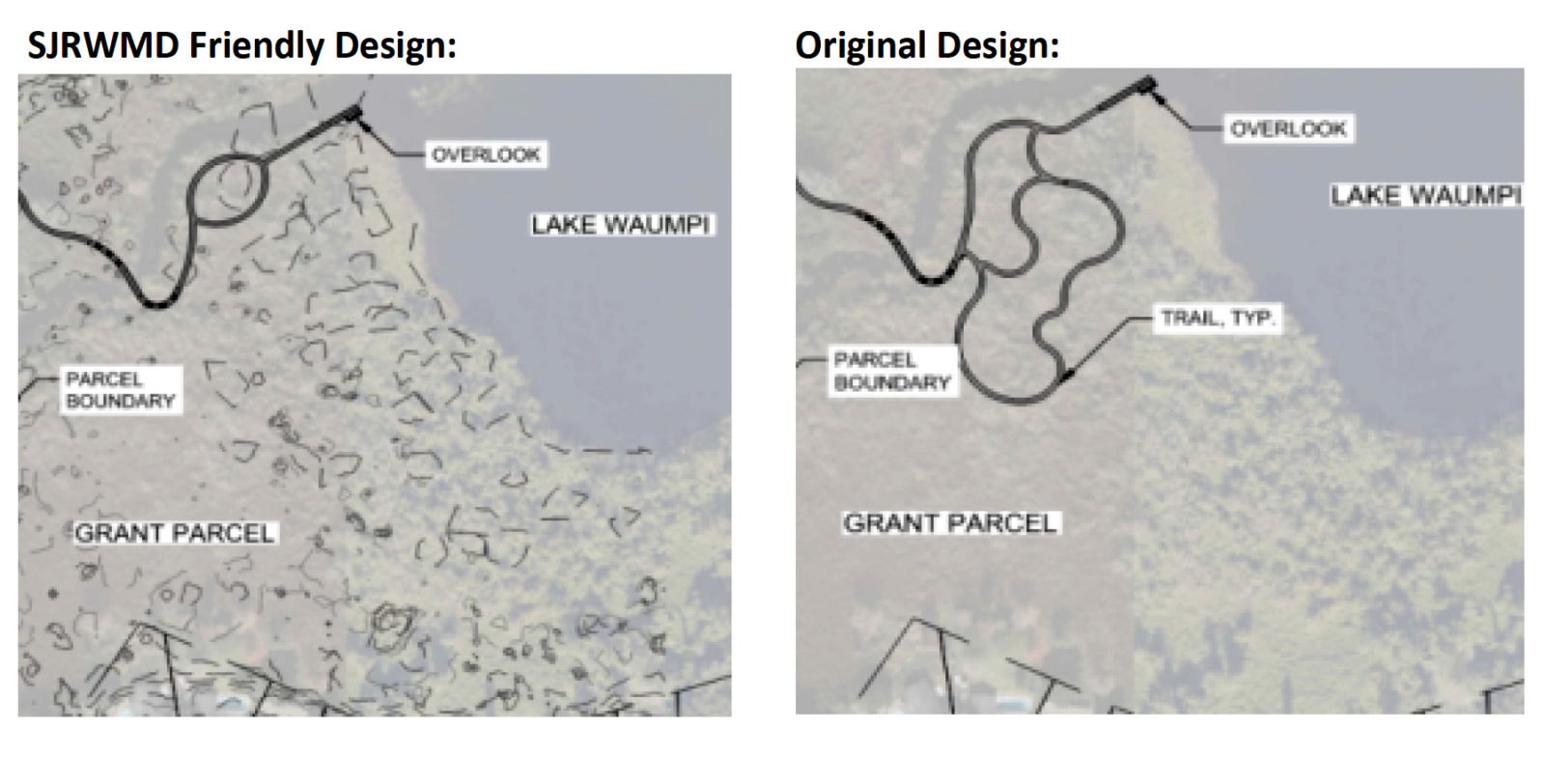 City documents also point out that permitting changes to the plan could come with a 30-day review period that would impact the state-mandated deadline for the project. The city would also be responsible for $75,000 in surveying and mitigation costs, necessary during the construction phase.
City Manager Randy Knight presented a staff recommendation to not accept the reallocated grant money for the significantly smaller trail project. Staff also recommended a reallocation of city money, previously budgeted for the original estimate of non-grant-funded upgrades, to fund the expansion of park frontage along Howell Branch Road and a walking path around a stormwater pond at the west side of the property.
"I just hate to lose money," said Vice Mayor Sheila DeCiccio in response to the recommendation.
"We do too, but we also don't want to put money towards a project that nobody's going to appreciate," said Knight. "We think this has gotten to that point."
Commission unanimously agreed to support the recommendation and requested a conceptual plan for the new upgrades that will be presented at a future city meeting.