Winter Park City Commission, during its Oct. 12 meeting, approved a long-awaited set of changes to the Howell Branch Preserve Trail System.
The trail was meant to connect more than 40 acres of wetlands and floodplain, purchased by the city of Winter Park in 2019, and approximately 50 acres of wetlands that was previously owned by the city. However, neighboring residents voiced opposition to several design elements.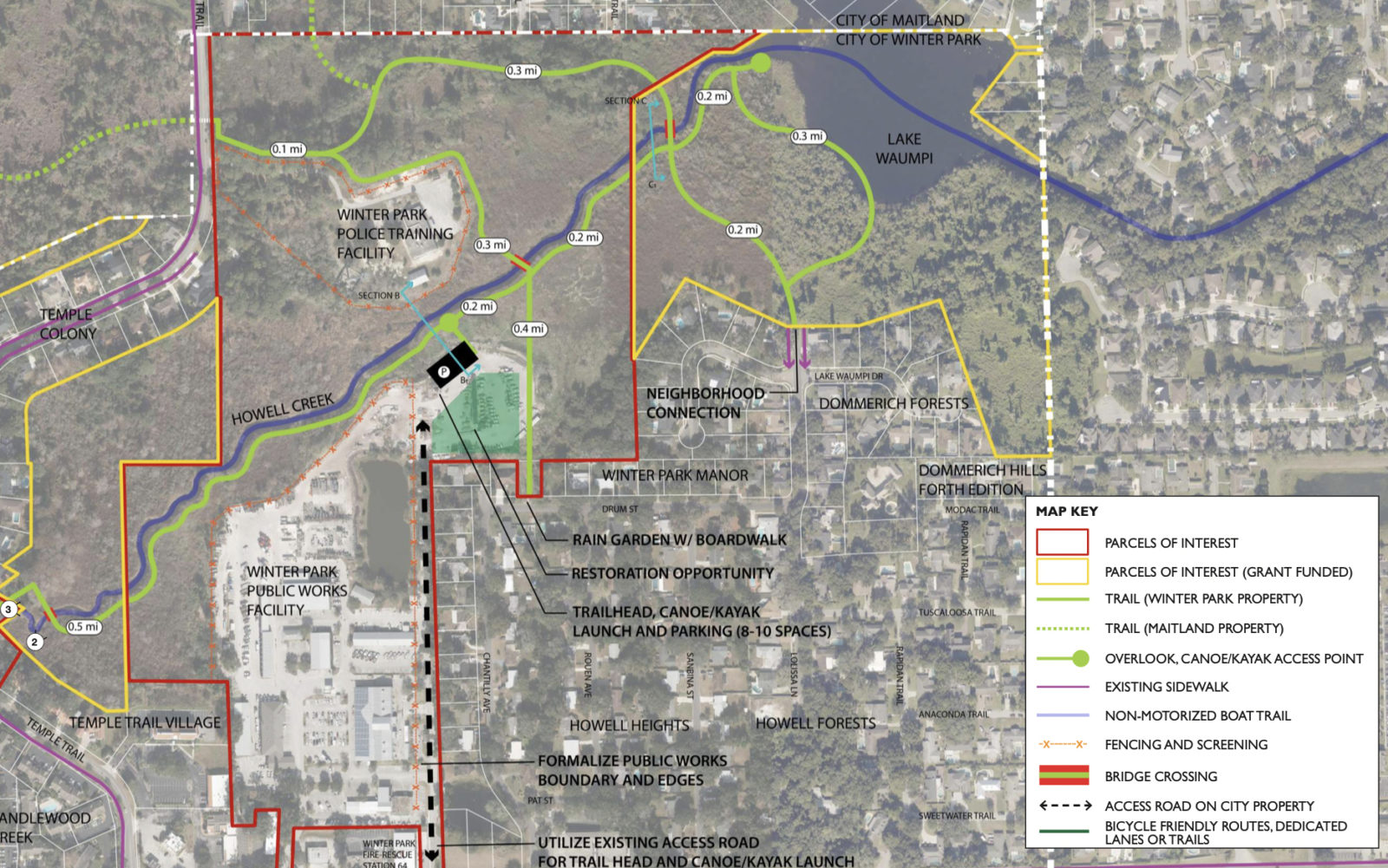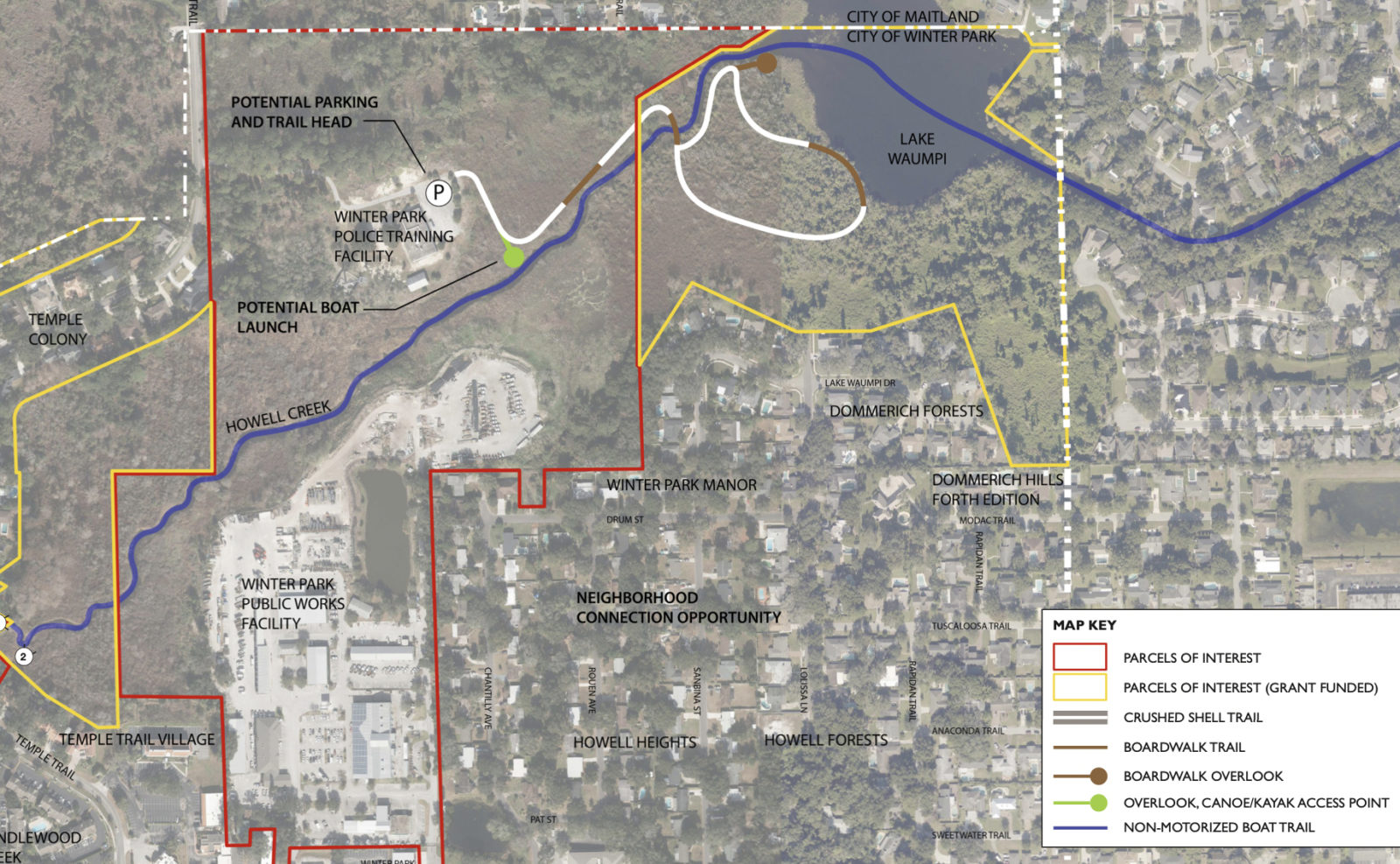 Of the 14 public comments made during a July 20 meeting of the Parks & Recreation Advisory Board, 13 cited concerns that included environmental disturbance, increased traffic and parking on residential streets, and possible invasion of privacy stemming from the proximity of proposed access points and recreation areas to private property.
Commissioners were also notified, during a July 28 work session, of a petition containing the names of 100 residents who were against a proposed access point to the Lake Waumpi Trail at Lolissa Lane.
In response to the opposition, City Commission directed the creation of an informal task force that met with a resident stakeholders' group. The resulting feedback led to changes in the original design that included:
Removing entry points in residential neighborhoods.
Moving the southernmost portion of Lake Wampi Trail further away from private property.
Pulling Lake Wampi Trail boardwalk further inland.
Conducting a traffic study of Temple Trail in advance of a new parking lot.
According to Parks & Recreation Director Jason Seeley, the traffic study was conducted in September. Analysis and results are expected soon.
The project was made possible by a $2 million grant from the Florida Department of Environmental Protection (FDEP) that also allowed for the treatment of invasive vegetation on the purchased property, and recreational improvements. Design revisions resulted in costs over-and-above the grant that include $226,500 for a gravel parking lot and connector trail, and $100,000 for fencing and security buffers.
City Commission will vote on a solution for budgeting the overages at its Oct. 26 meeting.