The Winter Park Road Crisis Campaign, in cooperation with the Florida Department of Transportation and the City of Winter Park, will host a public meeting to discuss approved safety measures for a 1.7 mile stretch of S.R. 426 between Park and Lakemont avenues.
The event, scheduled for Wednesday, Oct. 4, from 5:30-7 p.m. at Winter Park Events Center, is a follow-up to the June 13 community meeting where residents were presented with two different configurations of speed management and pedestrian safety improvements. FDOT used feedback from the meeting to create a list of proposed enhancements that was revised by city staff in July and submitted back to FDOT for review.
Among the safety measures are raised intersections, high visibility crosswalks and enhanced bus stop markings. The additions will be installed during a road repaving project, slated for 2025.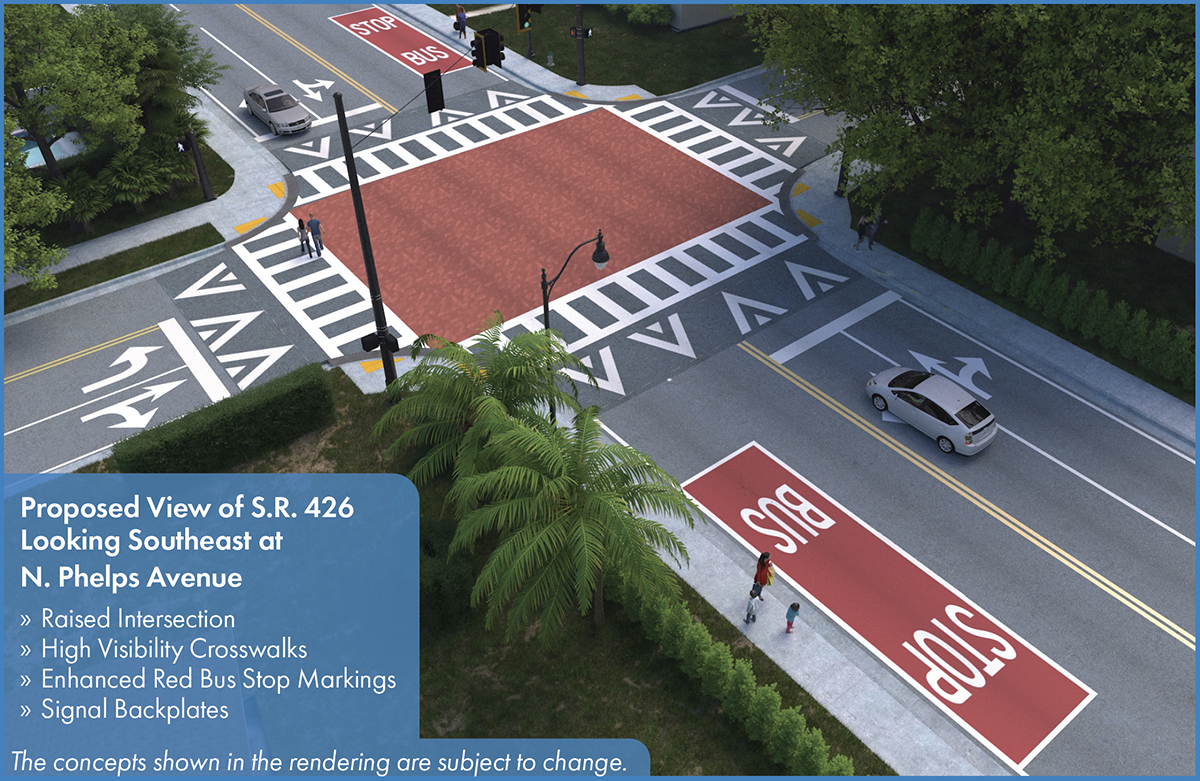 The safety measures are the result of efforts, made by residents living along Osceola, Brewer, and Aloma avenues, to enlist city and state assistance in addressing speeding and safety concerns. According to data compiled by the Crisis Campaign, approximately 666 crashes occurred between 2017-2022 that resulted in two deaths, 203 injuries, and 424 incidents of property damage. Updated data, posted on the campaign Facebook page, lists 18 crashes that were reported between March and June of this year.
Representatives from FDOT, Winter Park city government, and the Winter Park Road Crisis Campaign will attend the Oct. 4 meeting, and will be available for in-person discussion. A virtual attendance option is available with advance registration, click here for information and contacts.