The ongoing effort to improve State Road 426 reached another milestone as residents gathered at Winter Park Events Center on the evening of June 13 to discuss proposed safety solutions. The community meeting – presented by the Florida Department of Transportation (FDOT) in cooperation with the City of Winter Park – featured project outlines that were the result of recommendations from the S.R. 426 Coalition.
Made up of local government, business and community representatives, along with members of the Winter Park Road Crisis Campaign, the Coalition began meetings with FDOT in November to find solutions to the growing number of accidents on the 1.7-mile stretch that includes Osceola, Brewer, and Aloma avenues.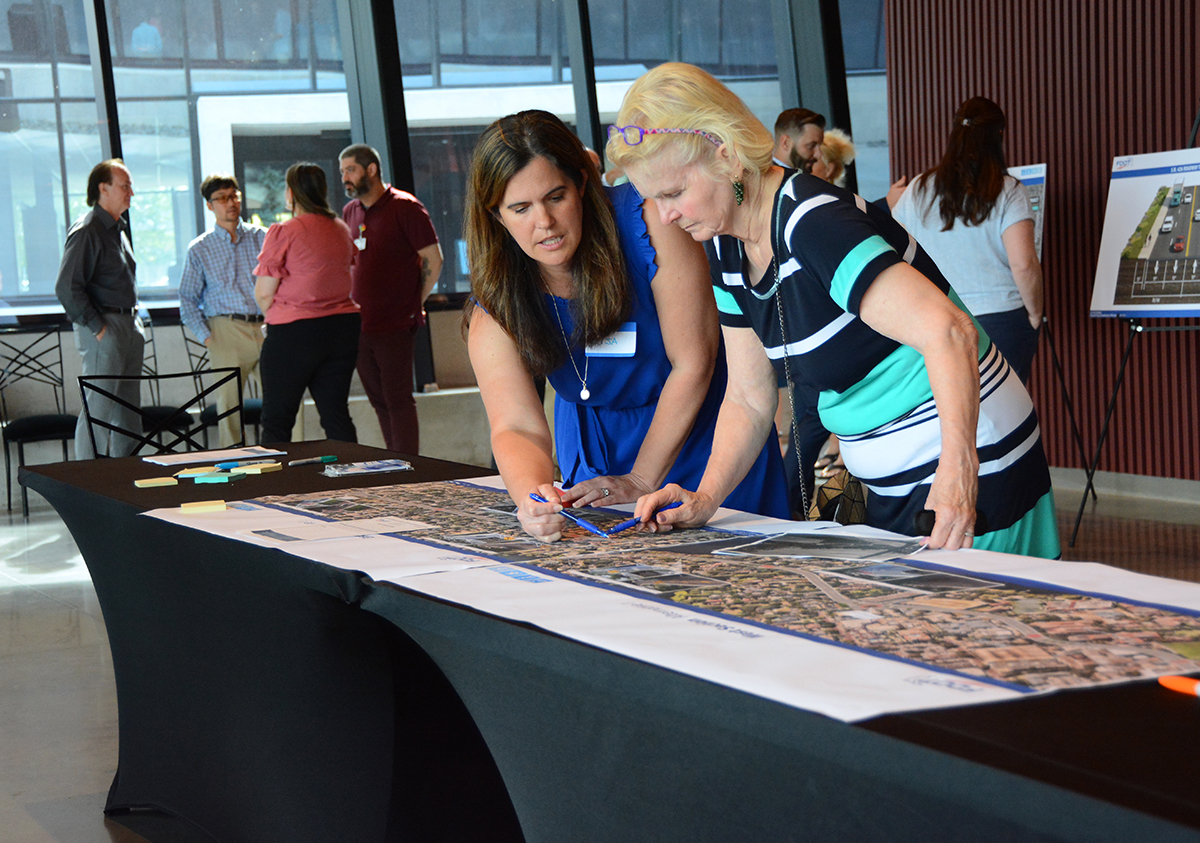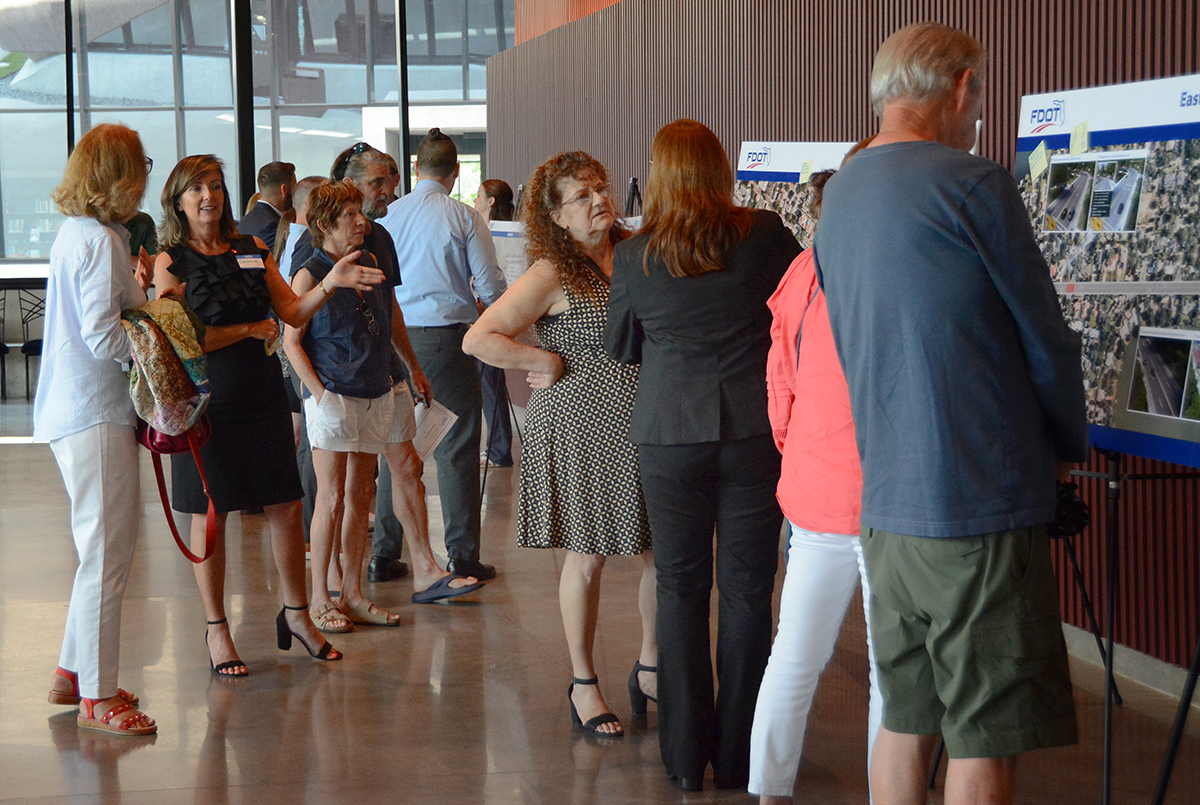 Residents at the June 13 meeting were able to view a looping video presentation, and project maps illustrating two different configurations of approximately 18 safety improvements. Representatives from FDOT explained project details, answered questions, and noted feedback. Approximately 140 residents were in attendance, and all were eager to view the proposals and discuss the issues they live with every day.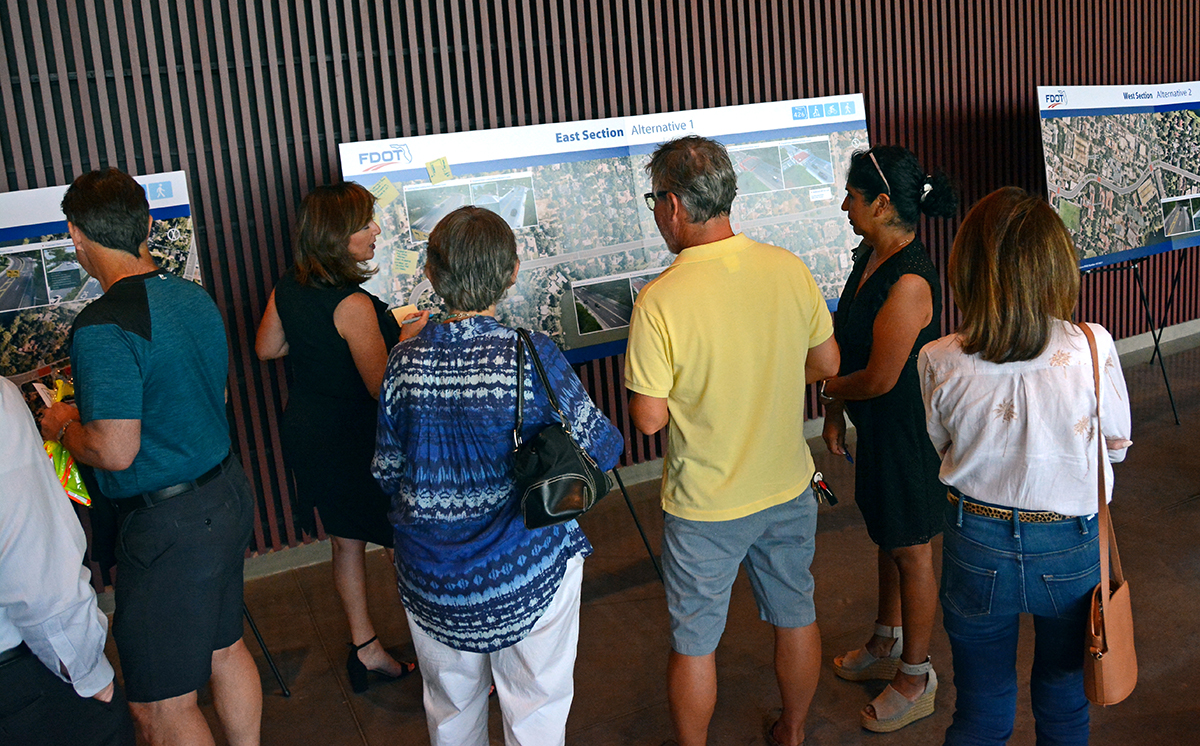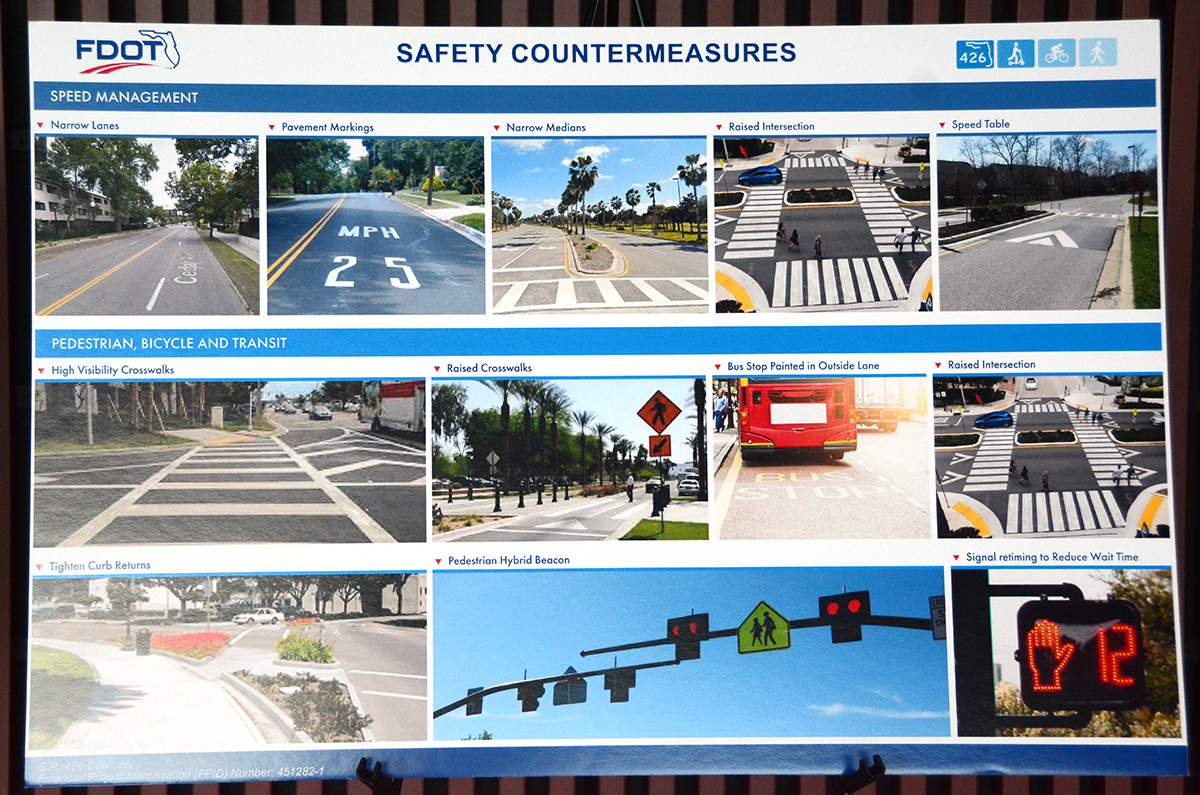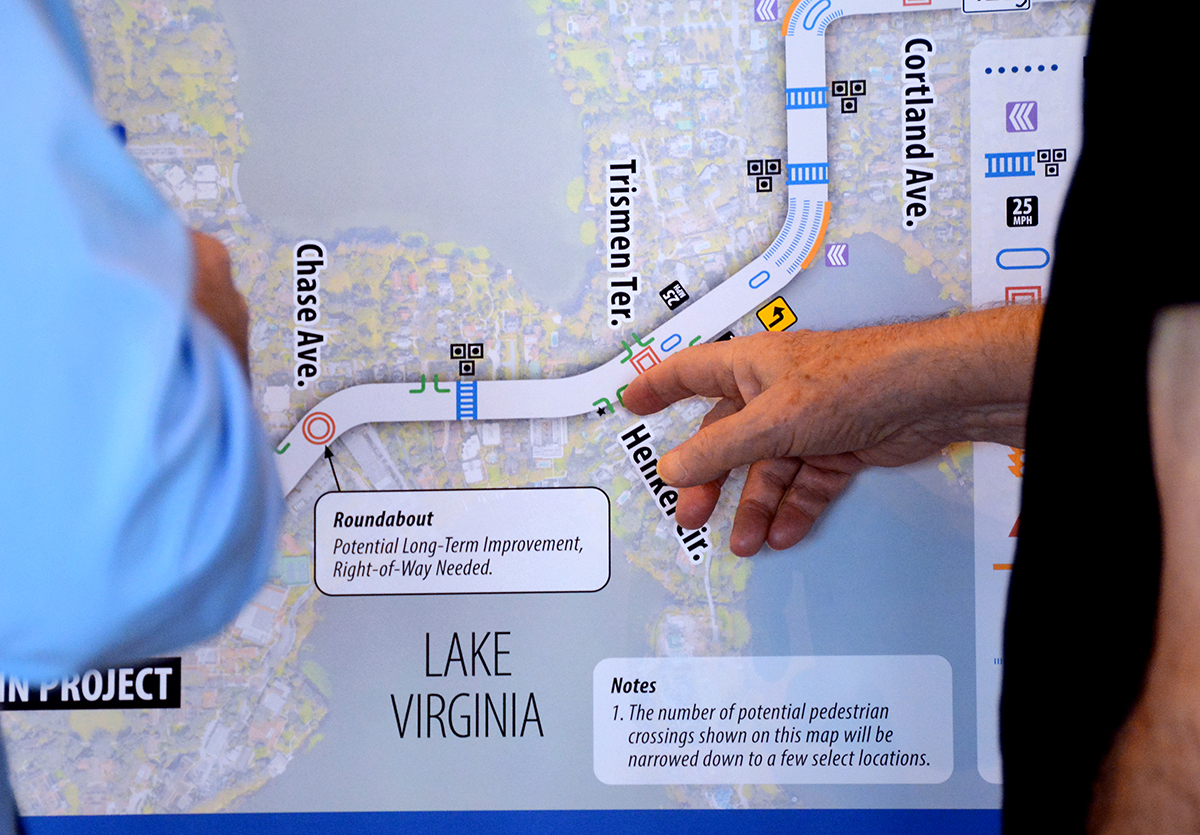 "That last mile between Phelps and Chase Avenue is nothing but a hazard," said Georgiana Havill, who brought photos of a recent accident near her Courtland Avenue home. She often finds the remnants of new accidents when walking the neighborhood with friends. "We see evidence, almost every day, of freshly broken headlights that weren't there the day before."
Fletcher Place resident Susan Lilley sympathizes with commuters, but takes issue with their speed. "There is very little alternative to Aloma Avenue," she said. "You'd either have to go up to Highway 50 or weave through Baldwin Park – it's necessary, I understand, but people just speed through that corridor."
Havill and Lilley are in favor of installing raised crosswalks and speed tables, but want to see more efforts to reduce speed throughout the area.
Paul Conway, a 25-year resident of Sylvan Drive, can't recall a time when the road was not busy. "I'm the sure the traffic volume has increased, but it's always been heavy," he said, adding that residents and drivers have become far too accustomed to the hazards. "I think it's just become routine."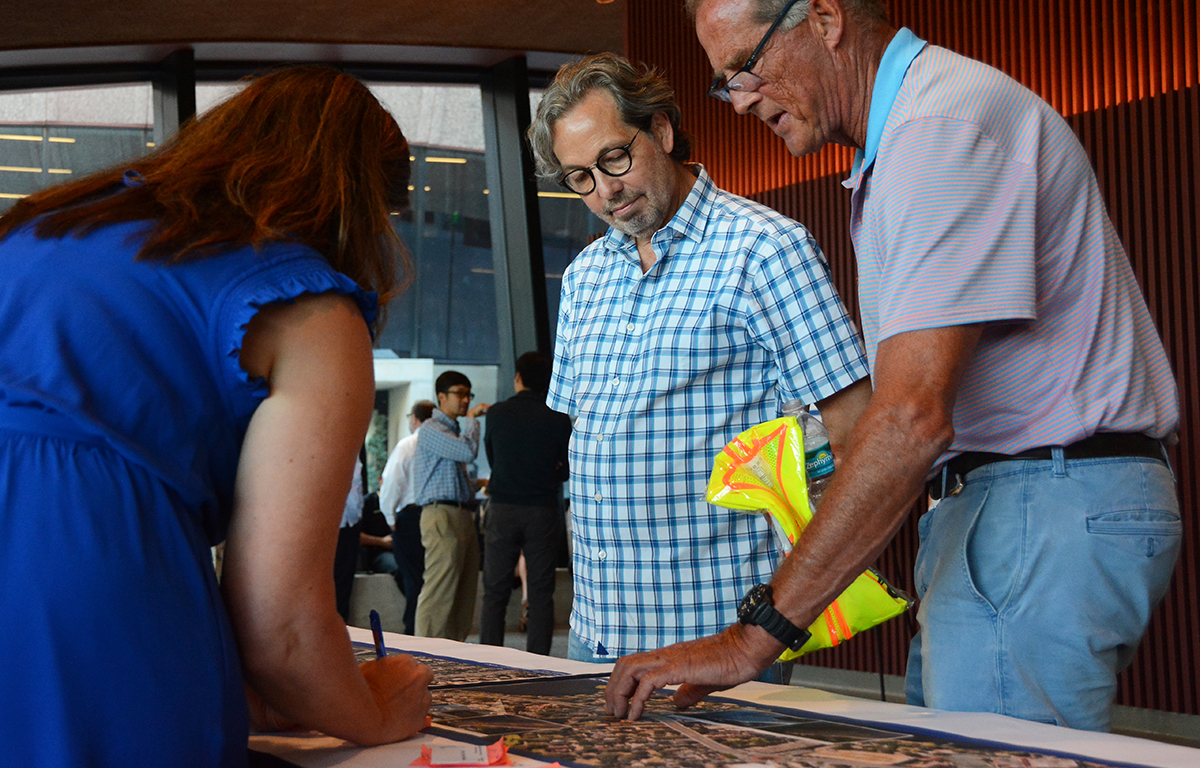 "People are so used to driving fast in that area, and I don't know that this plan fully addresses that," said Trismen Terrace resident Phil Kean, founder of Phil Kean Design Group. "I'd like to see a light to stop traffic so that people can cross at Henkel Circle and at Trismen Terrace."
Cycling enthusiast Bob Bendick lives in the Virginia Heights neighborhood with his wife, Jill, but came by to see if there were plans to improve safety for bikers. "It would be nice to have a bike lane, but we understand why it's probably not feasible," he said.
According to FDOT Project Development Manager Mark Trebitz, the S.R. 426 project is funded through a department program that allows resurfacing budgets to include spot safety enhancements.
"Resurfacing happens every 10 years, so it's a great opportunity for us to be able to touch our roads more frequently and make these additions," he said. "It's fully funded, it has a schedule, and in two years we'll start turning dirt."
However, traffic signals and bike lanes are enhancements that cannot be addressed in the current project timeline or budget.
"We have to have a process to justify them," he said of the assessments necessary for installing traffic signals. "Are there enough pedestrians crossing that intersection? Would a signal correct the type of crashes that happen there? If it's usually a sideswipe, it's not correctible by a signal."
Trebitz added that the addition of bike lanes creates issues with taking right-of-way and moving drainage structures that require additional funding, and approvals from residents and the city.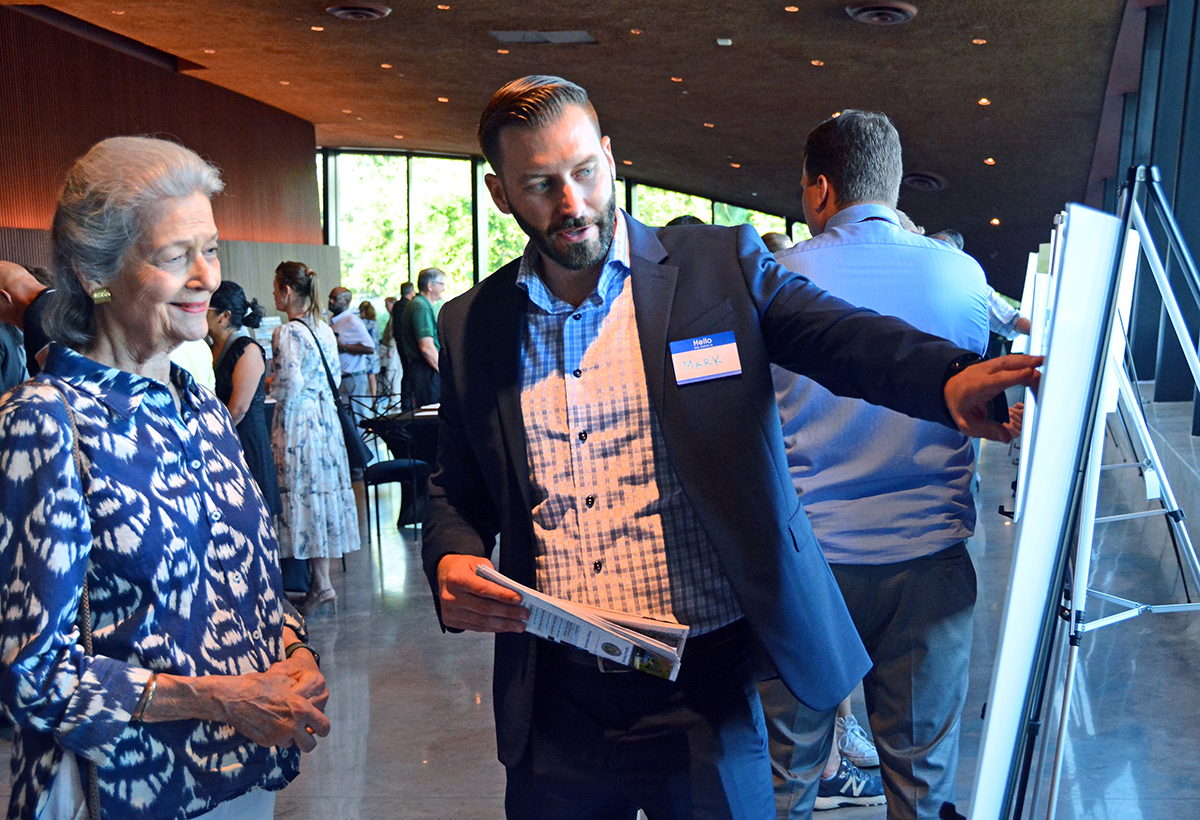 The next step in the current process is to create the final project design based on input from the June 13 meeting. "We'll take the feedback that we get and narrow that down to a single recommended alternative," said Trebitz. "We're going to come back in August to show everyone what's going into the final design."
Details of the August meeting will be announced on the FDOT website, and by the City of Winter Park and the Winter Park Road Crisis Campaign.
Coalition members and residents agree that finalizing the current proposal is a step in the right direction, but the focus needs to remain on achieving larger safety improvements.
"We now have to begin a different process for the bike paths, and the traffic signals are something we want to push for," said Osceola Avenue resident and S.R. 426 Coalition member Leah Milan. "There's a very good turnout at this meeting, and it's great that we have brought the effort this far, but there is more that needs to be done."