Winter Park Mayor Phil Anderson joined City Commissioners and project partners on the morning of Friday, March 11, to dedicate seven 40-foot Live Oak trees at the future site of Progress Point.
Named for the former Progress Energy site, the 2+ acre park project, located by the corner of Orange Avenue and Denning Drive, will include mature trees, fountains, and pedestrian pathways. The 20-year-old Live Oaks represent the project's first milestone, and were planted in January.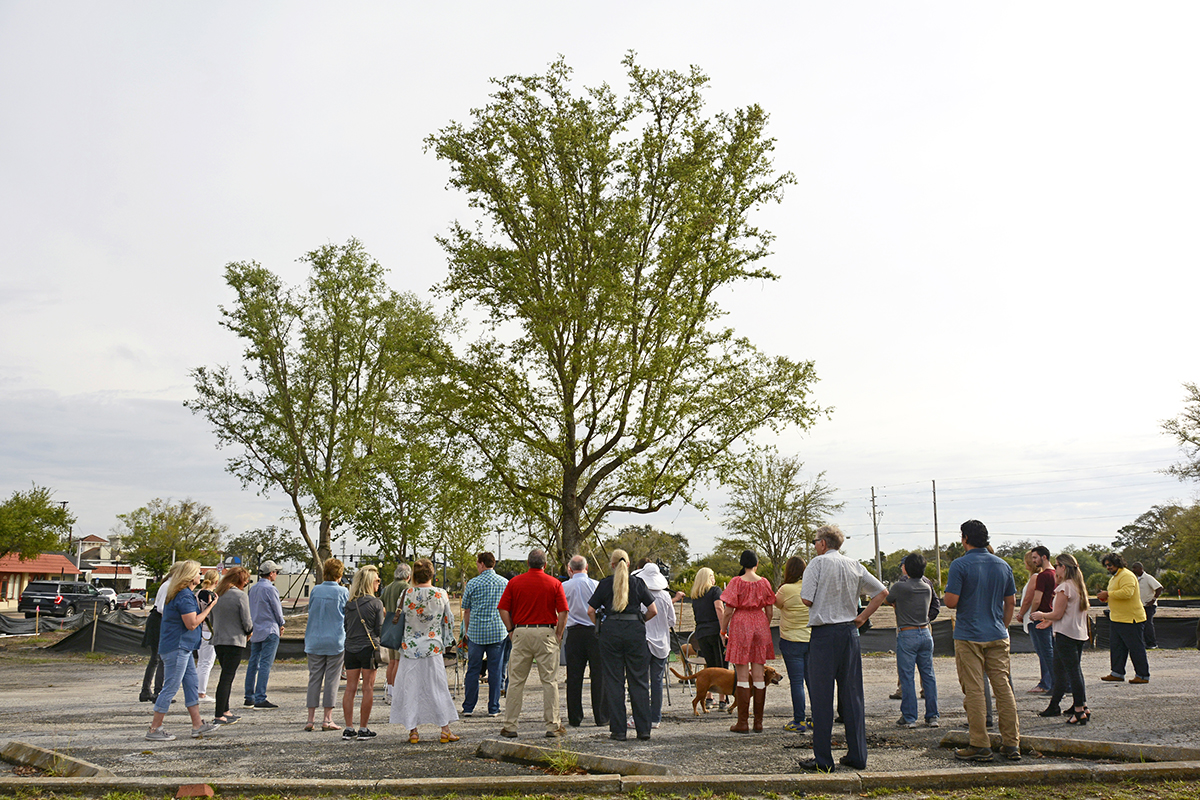 "I don't know that there's anything that we will do in our careers as public servants that is going to last this long," Anderson said during his comments. He also credited Commissioner Sheila DeCiccio for her part in backing the park project over plans to build an office building. City Commission voted, in 2020, to rescind the office project, which was part of the former Orange Avenue Overlay.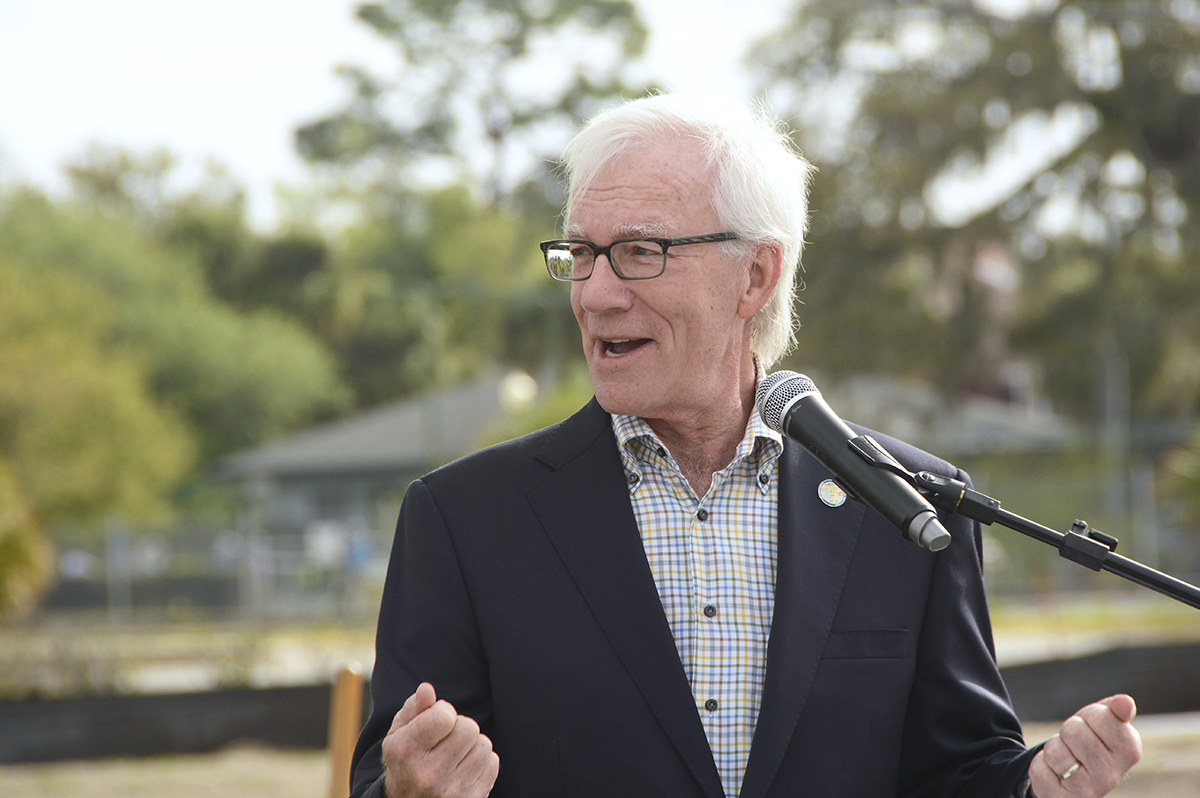 "I wanted to be sure we would finally get something good here," DeCiccio said of the site. "I have to say these trees look a whole lot better than a 4-story office building."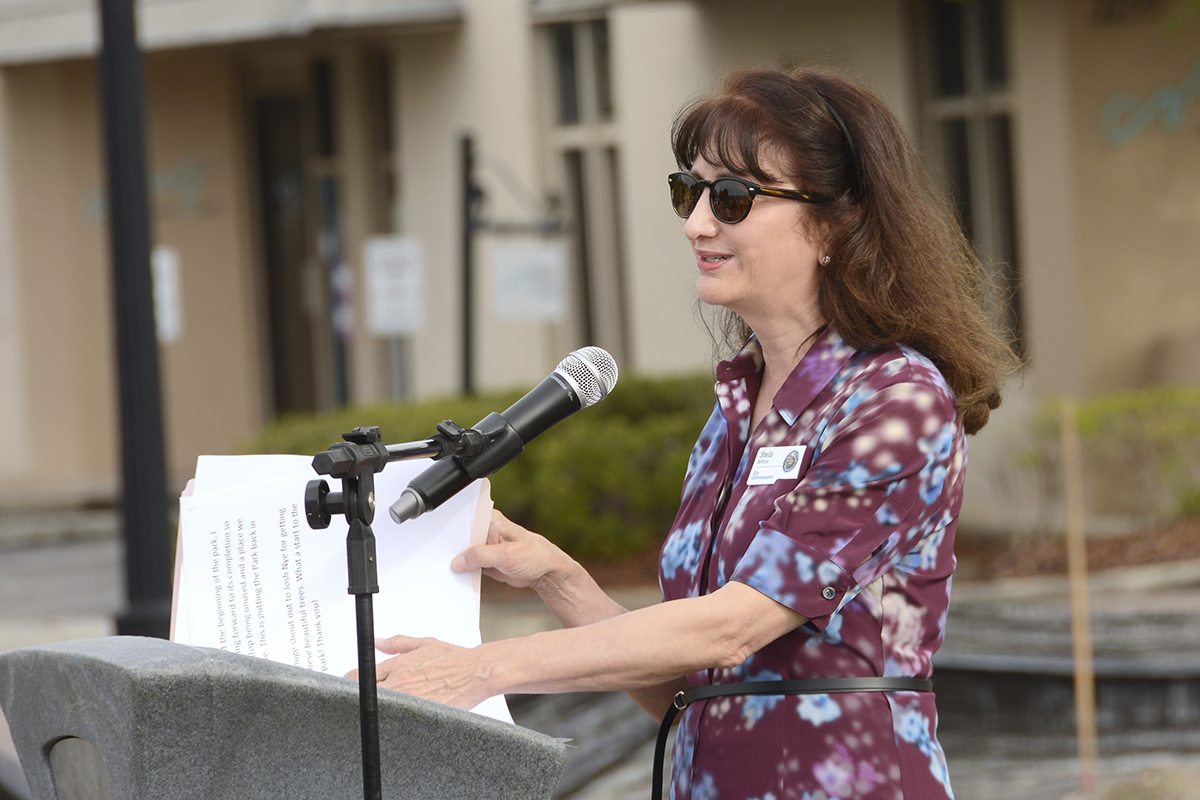 Parks & Recreation Director Jason Seeley told the32789 that development plans for the park are nearing completion.
"ACi Architects and LandDesign are working on completing the plans for the park," he said. "Once we have the completed plans and we give those to City Commission for final approval, then we'll start with the actual landscape and hardscape of the park space."
Seeley added that construction plans for the realignment of Palmetto Avenue are also nearing completion, and that all of the construction should start this summer.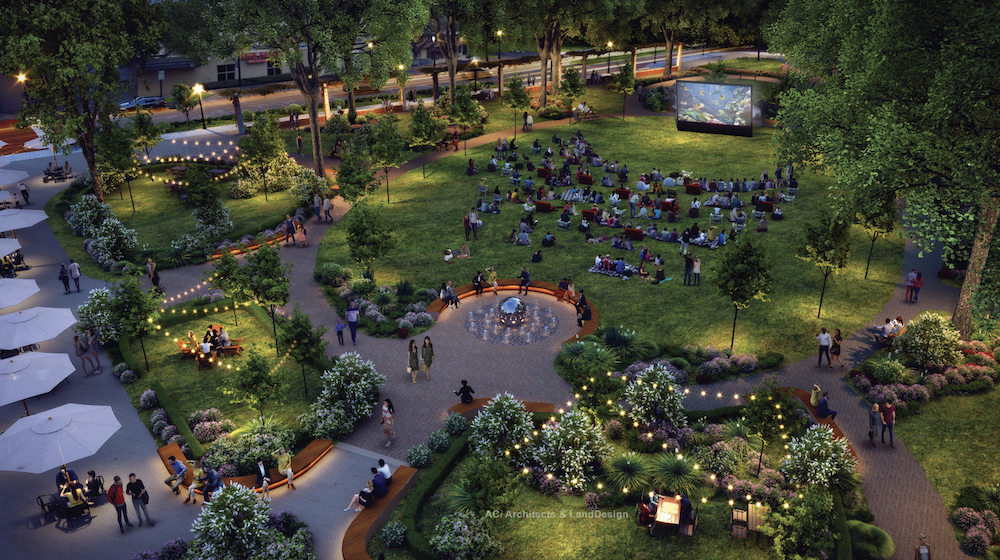 ACi Architects Founding Partner Larry Adams also was on hand to highlight some project details including illumination – inspired by the string lights at Central Park, across from the Park Avenue shopping district – and parking.
"This site is planned to accommodate, not only the parking that's being built now, but the parking of the future," he said. "Not just for the park, but for everyone around it, including the residents."
"This park is not for someone or somebody, it is for everyone and everybody," Adams added.