Nearly 21 months after receiving the seven live oak trees that inspired its name, active construction will begin at Seven Oaks Park on Monday, Nov. 27.
The future greenspace, located by the corner of Orange Avenue and Denning Drive, has received a name change and undergone design and budget revisions that caused numerous delays since the 20-year-old trees were planted in January of 2022. According to Parks & Recreation Director Jason Seeley, construction documents were completed in early April of this year. Solicitation for construction management began that same month with a contract signed in August, but labor and supply budget overages meant that additional time was needed to explore savings measures.
"A Greatest Max Price was reached at approximately $4.96 million – which is about 11% over the budget amount," Seeley told the32789. He added that the final budget was determined when inflation was over 8%, which affected the costs of labor, skilled trades and construction materials.
The possibility of relocating the nearby Winter Park Playhouse to a site adjacent to the park was also discussed after the 22-year-old nonprofit announced in March that it would be losing its lease. While the issue did not delay progress on the Seven Oaks project, the possibility of further construction delays and the need for additional parking in the area caused the plan to be shelved in favor of an outright purchase of the existing Playhouse building using TDT funds.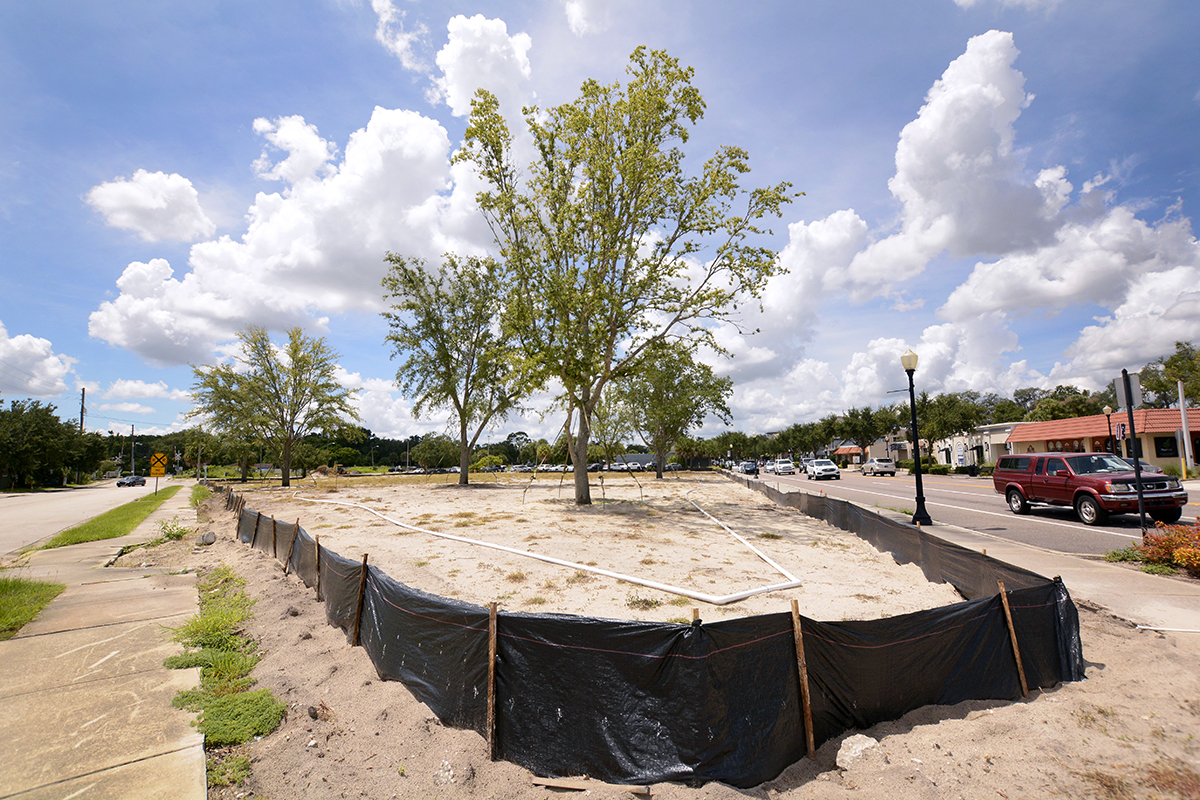 For the duration of construction, existing safety fencing will be expanded to encircle the entire construction site. As a result, Palmetto Avenue will be closed between Cypress Avenue and Denning Drive. The adjacent sidewalk along Orange Avenue will also remain inaccessible throughout the project. Signage directing pedestrians to a safe alternate route will be placed.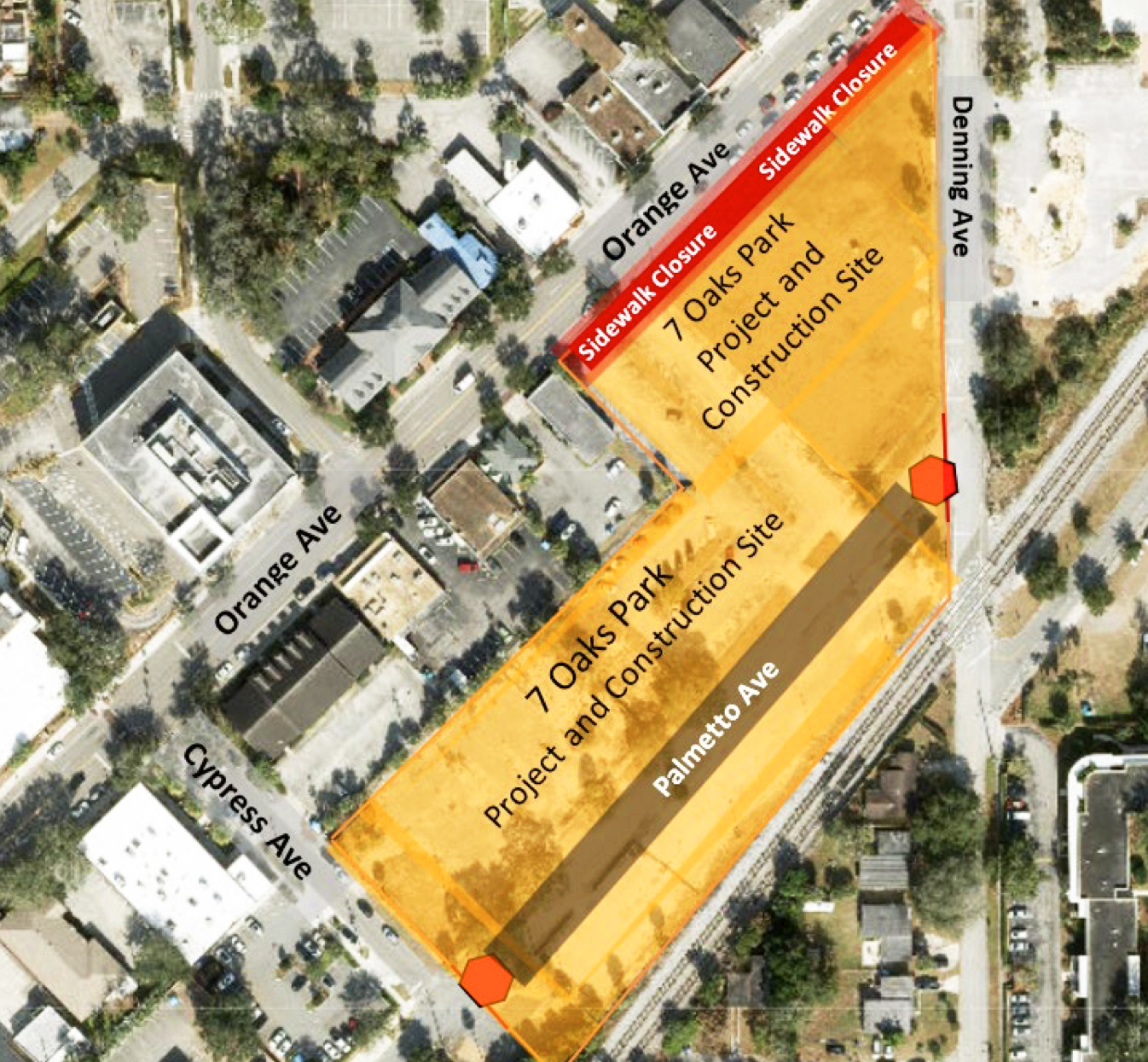 In addition to street and sidewalk access, parking will also be affected as the open lot by Palmetto Avenue will be closed. A memo from the city states the following:
While the city properties being used by area businesses were never intended for public parking, the city realizes this loss of access may create some parking complications. To assist with parking needs, alternate parking will be offered at Mead Botanical Garden as well as the Mead Community Garden/Landscape Division Compound located on South Denning Drive, Monday through Friday; 8 a.m. to 5 p.m., with exception to city holidays. Availability, location and times are subject to change.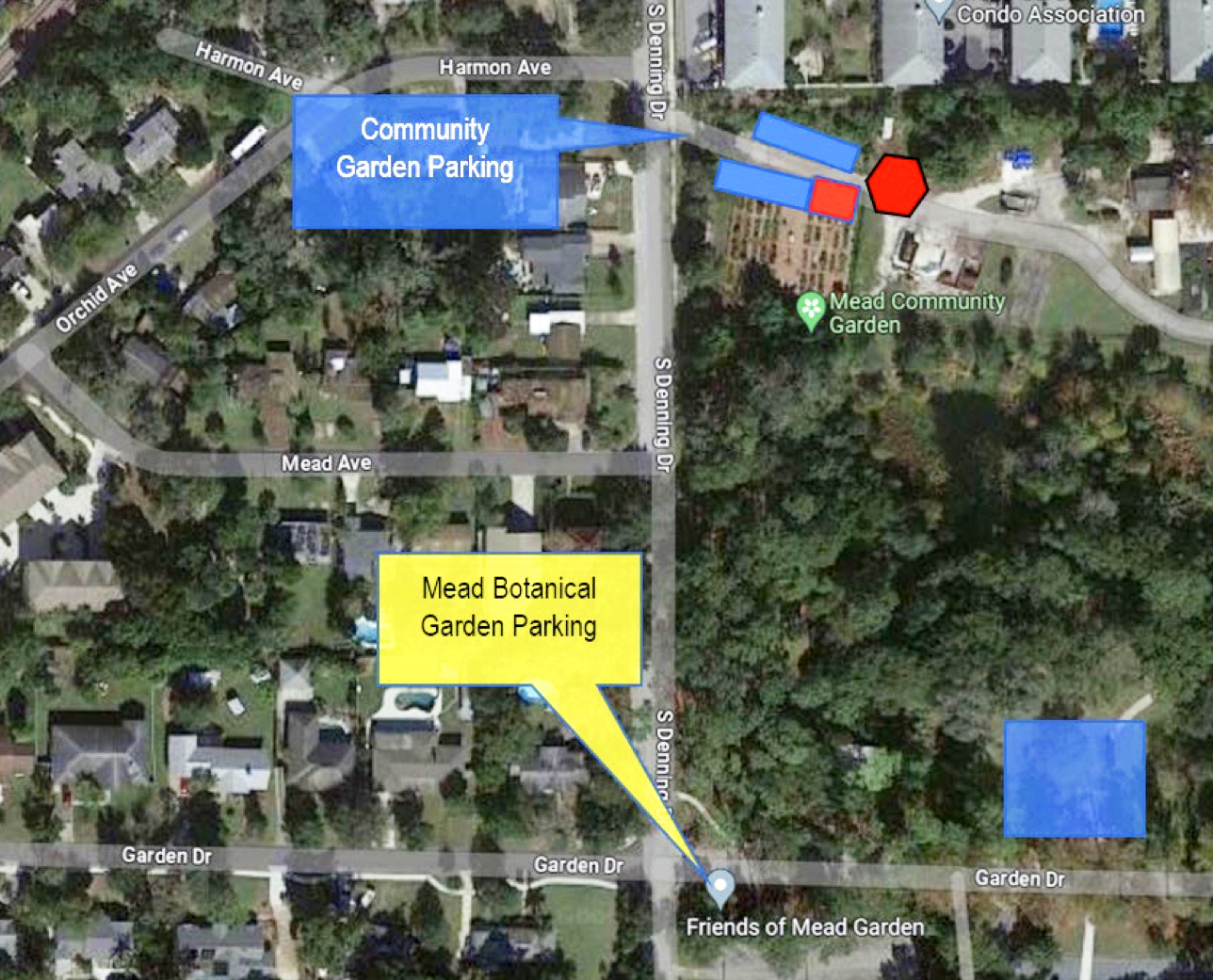 Street parking exists along sections of Barnum Avenue by Winter Park Tennis Center with Monday-Friday availability on either side of Azalea Lane Playground. See the color-coded map, below, for details.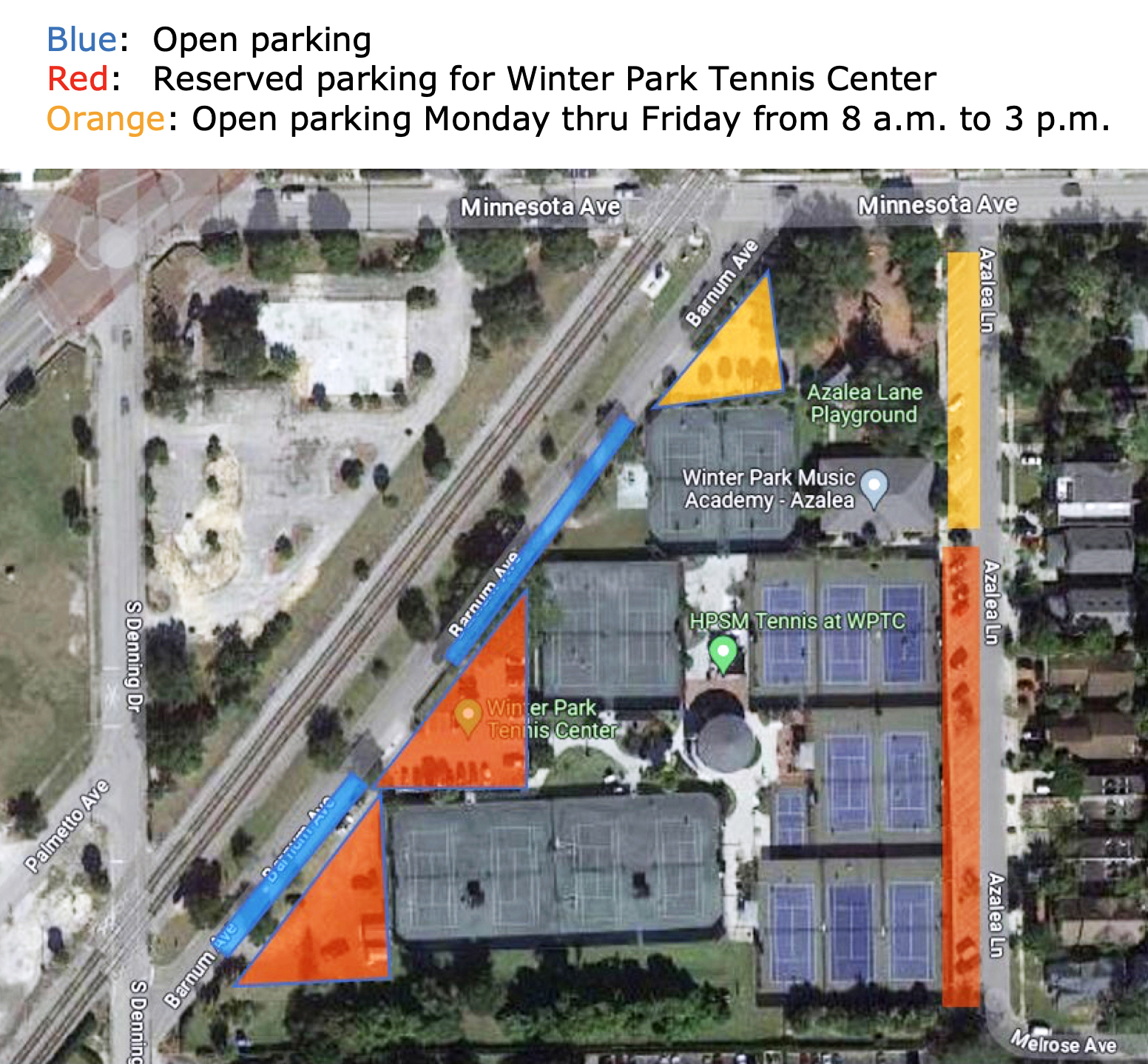 Weather permitting, the project is scheduled for completion by the fall of next year.