Rollins College is moving forward with two major construction projects after receiving final conditional use approval from Winter Park City Commission during its April 26 meeting.
The plans detail a new 31,791-square-foot Rollins Museum of Art at 200 E. New England Ave., and a 47,138-square-foot Crummer Graduate School of Business building at 203 E. Lyman Ave. The new facilities, along with the nearby Alfond Inn, create a cultural and educational center dubbed "Innovation Triangle." Rollins College President Grant Cornwell elaborated on the concept at the meeting.
"This will be an executive education center," he said of the Crummer expansion. "Primary teaching and office space will remain on campus; this will be a space for classrooms, presentation rooms, and meeting rooms to move into executive education in ways that Crummer is right now constrained in doing."
The relocation of the museum from its 1000 Holt Ave. address will allow the college to exhibit more of its art collection in a centralized location. "We have some 6,000 works of art," said Cornwell, adding that the current building only allows the exhibition of 100-150 pieces at a time. "We have a great desire to lift that collection up and bring it into the center of Winter Park to share with the citizens of Winter Park, all of Central Florida – and the world."
Both buildings will be in walking distance from the Alfond Inn, currently completing a 71-room expansion that will feature a wellness spa and second swimming pool.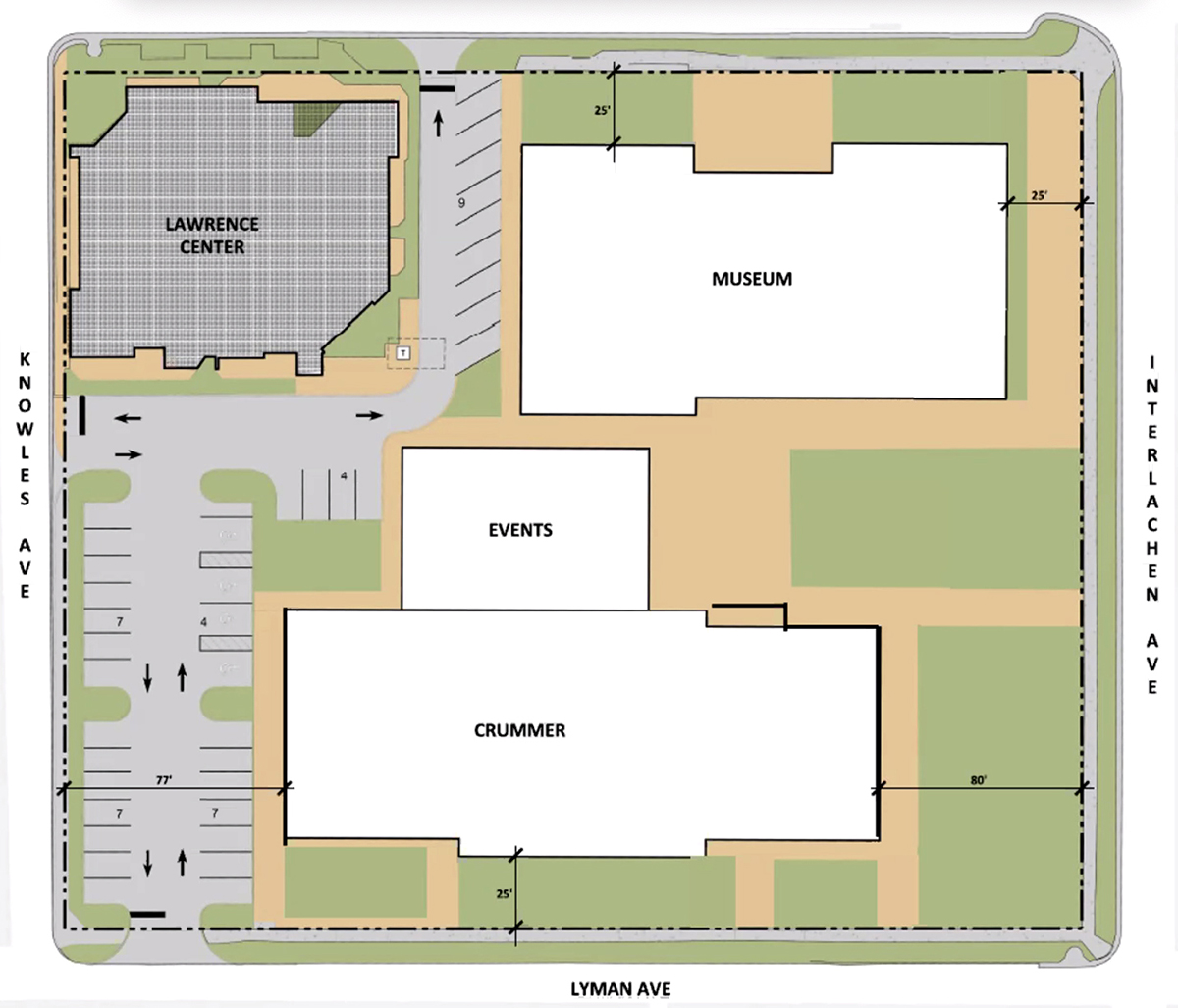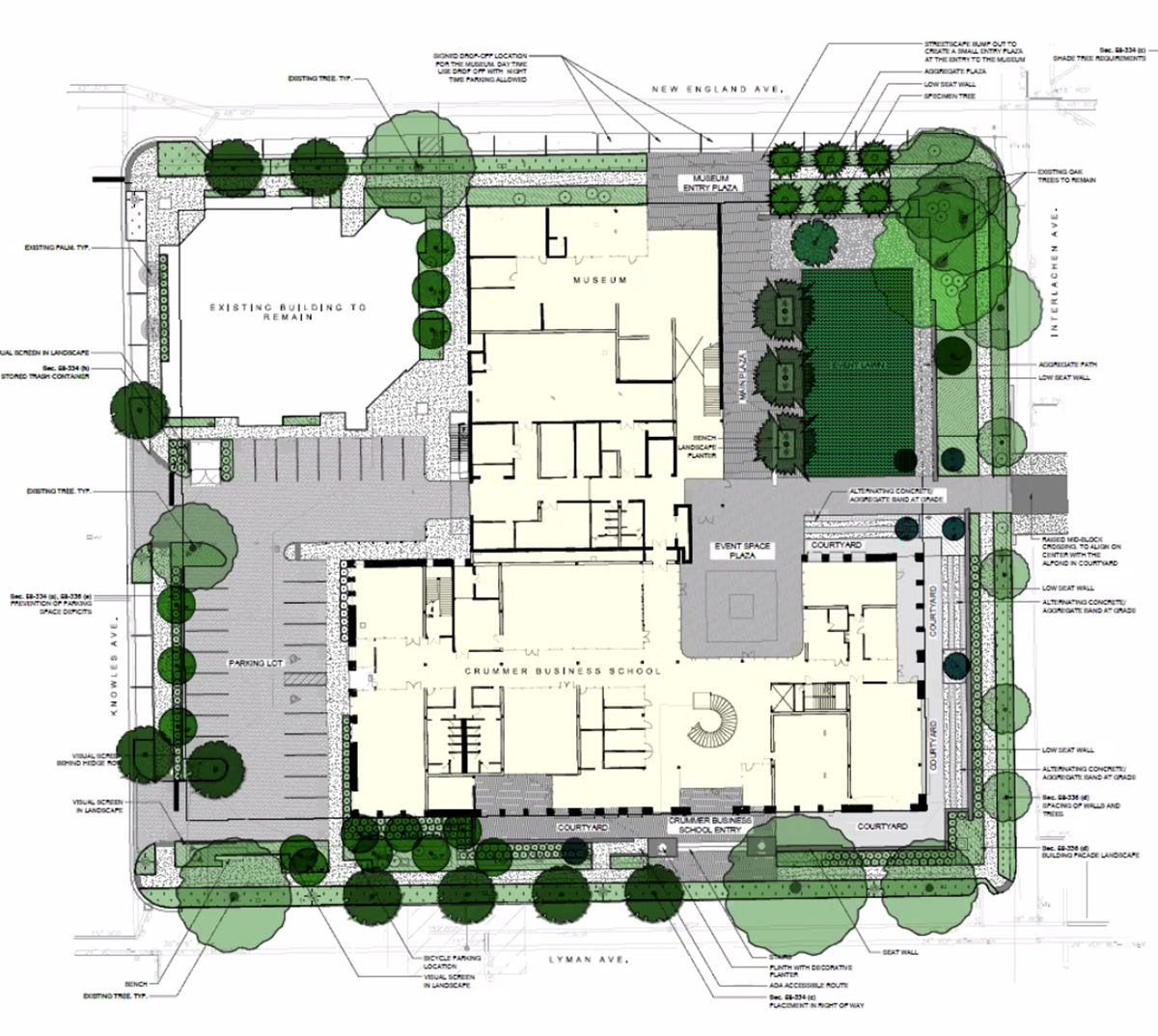 During the meeting, Winter Park Planning and Zoning Director Jeff Briggs pointed out enhancements to the original site plan, which received preliminary conditional use approval in 2020. Changes include:
A 30,000-square-foot size reduction in the Crummer building
A green space that will save three live oak trees by the corner of New England and Interlachen Avenues
Smaller museum exhibit signage with softer lighting
A decrease in the setbacks of the museum building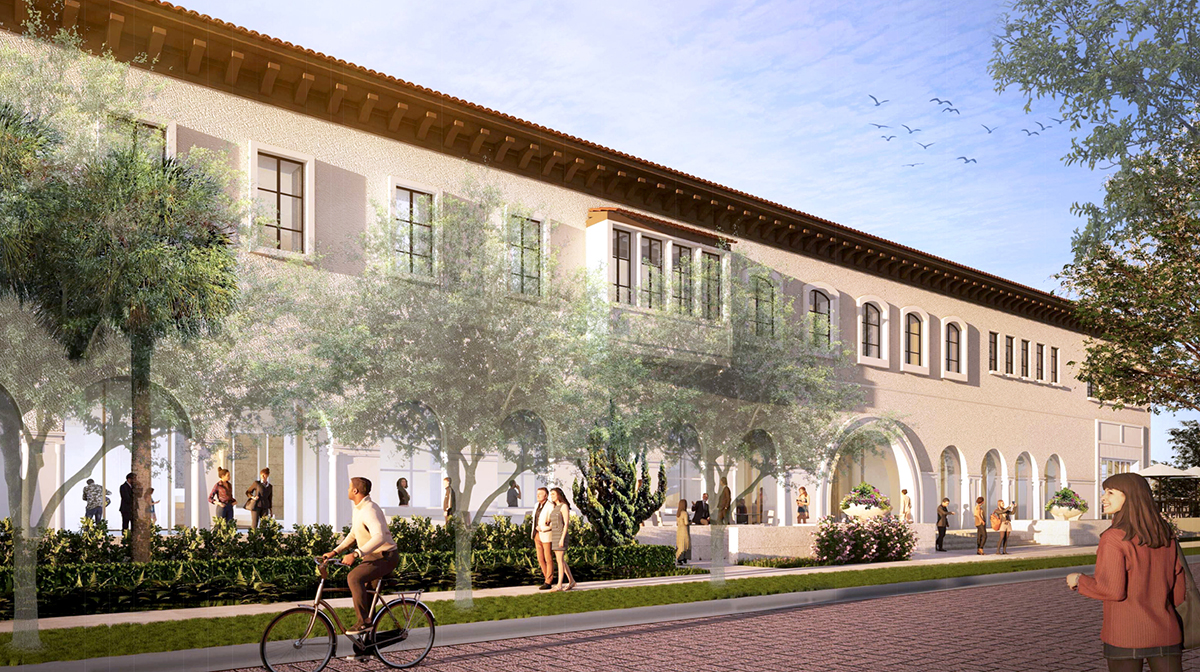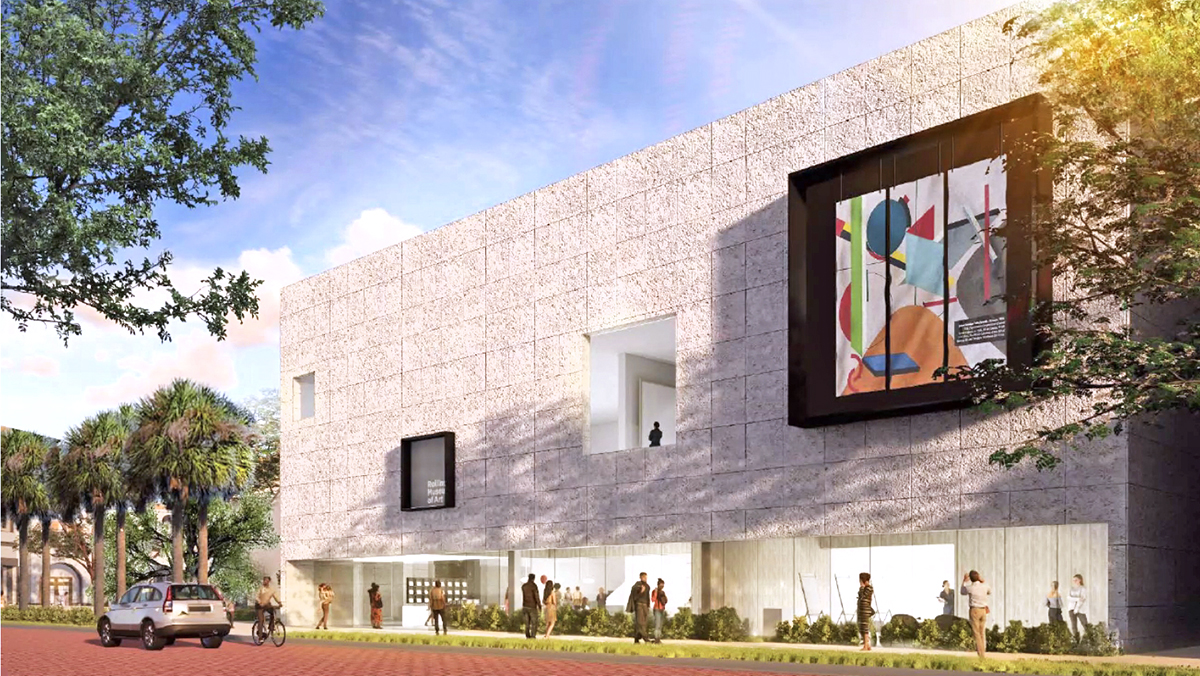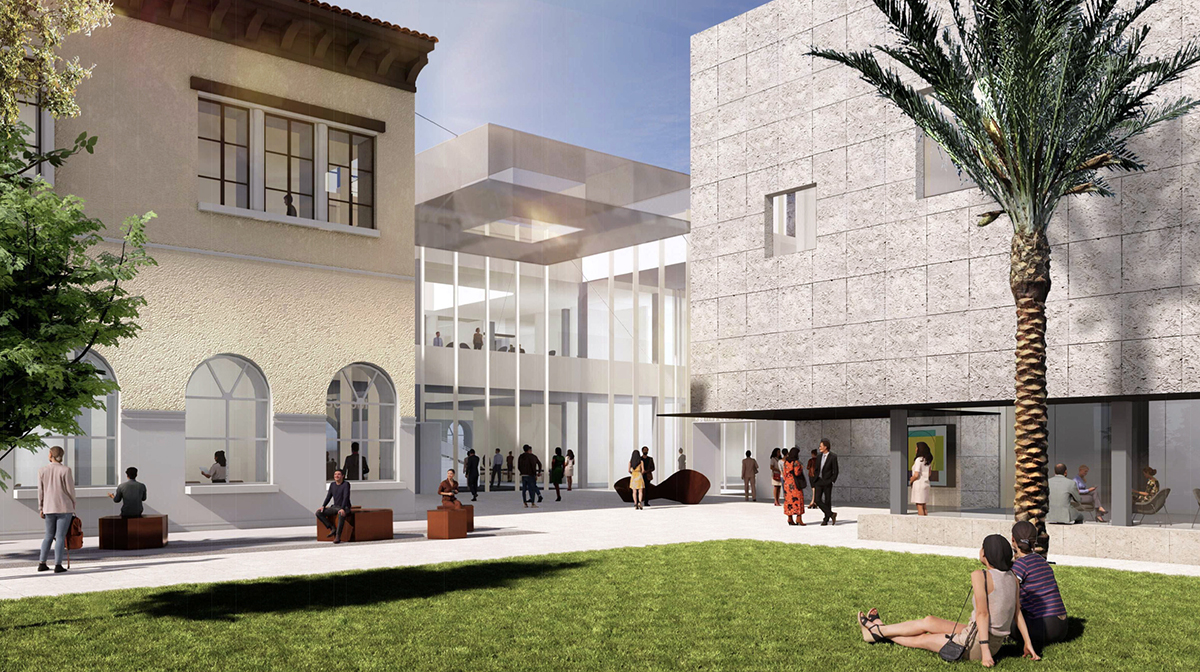 "We will have lots of hotel guests walking back and forth to Park Avenue," added Briggs. "By bringing the building forward, it helps to engage those pedestrians."
Briggs also noted that the plans were approved by the Planning and Zoning Board by a three-two vote. When asked about the dissension, he noted there were concerns over increased traffic and parking needs resulting from the new Crummer building, but added that students and staff will continue to park on the Rollins campus.
Parking easements, totaling 15 spaces, had also been under discussion between members of the nearby condo association and Rollins College, as were noise and sight mitigation strategies for exposed air conditioning units on the new buildings.
Commissioner Todd Weaver made a motion to approve final conditional use pending the approval of the parking agreement. Representatives from Rollins and the condo association explained that the agreement – which distributes spaces between the Truist parking garage and Alfond Inn parking facilities – had already been brought before the owners and was under consideration by the association board.
The motion was not carried, and final conditional use was unanimously approved with an amendment that Planning and Zoning staff were to approve the visual and sound mitigation on the AC units.
As with the Alfond Inn, Rollins College will cover all construction and maintenance costs for the new buildings. Estimates of the final cost and a construction timeline are not yet available.