The stage is set for a new chapter in the history of the Edyth Bush Charitable Foundation with the long awaited move into its new headquarters at 199 S. Knowles Ave.
The 49-year-old nonprofit has made grants of well over $100 million to the Central Florida community and has won numerous national, regional, and local awards for its work, but operated for more than a decade out of an aging building on the corner of E. Welbourne and S. Knowles Avenues.
New construction began shortly after the 2020 demolition of the foundation's former building, and was officially completed earlier this month. "We were given the certificate of occupation on June 17 and we should be moved in before the end of this week," said President and CEO David Odahowski.
The 17,000-square-foot building is known as "The Edyth" and was designed as a tribute to its namesake, who was a dancer, actress, and playwright.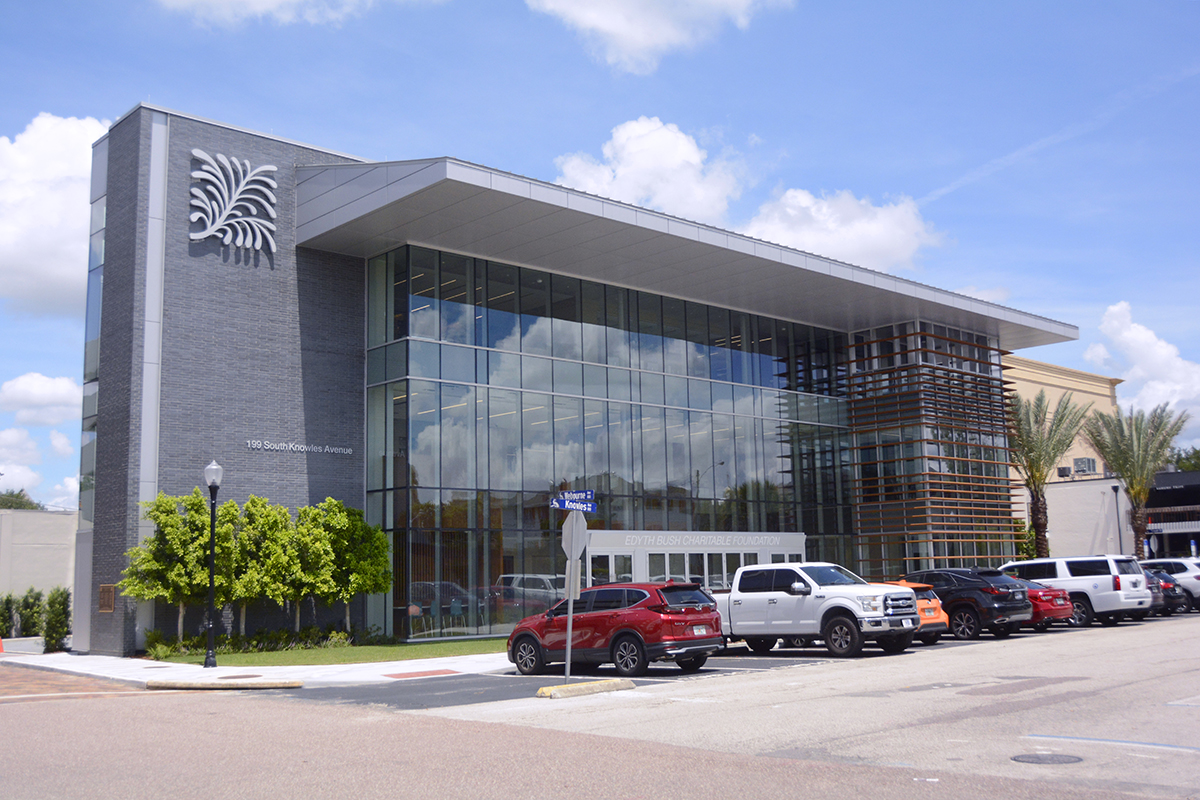 "The gray brick walls would be the wings of a theater," Odahowski said. "That's where the curtain would be pulled back and the actors would come across the main stage, which is what we're calling the first floor."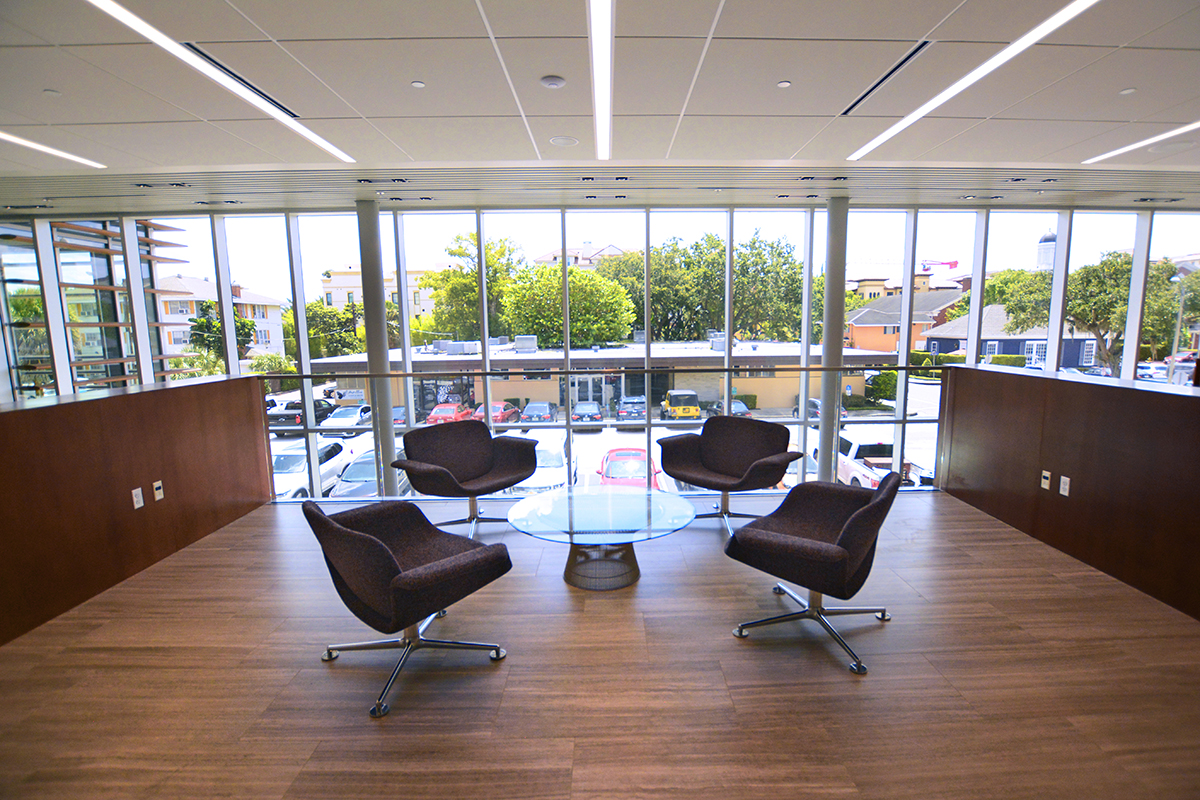 A breakout meeting space, dubbed "The Balcony," overlooks the two-story atrium. Guest-facing areas are referred to as "front of house" while administration offices, break rooms, kitchens, and storage areas are known as "back of house."
Aside from her creative inspirations, the building is meant to represent the ideals of the Edyth Bush Foundation by offering community spaces that include:
A 700-square-foot, first-floor gallery space, designed to host exhibitions and pop-up shops.
Public Wi-Fi, co-working spaces and meeting rooms that can be used by community and nonprofit organizations.
"There are some nonprofits that may have issues of privacy or just have a small office, so they're able to come here and elevate their awareness in the community," said Odahowski, who credits project partners SchenkelShultz Architecture, Ted Maines Interiors, and Jack Jennings & Sons general contractors for realizing a vision that was years in the making.
"We wanted it to be beautiful and inspiring," he said. "It's a reminder that there are opportunities to be outrageously successful, but there are also opportunities to be outrageously generous."