Winter Park commissioners, during their April 27 meeting, denied a request from Winter Park Village developers for conditional use approval to install electronic signs on the front facade of the Regal Cinemas building at 510 N. Orlando Ave.
The signage, consisting of three LED screens positioned above the entrance, is designed to show movie trailers without sound. The screens are part of a proposed architectural enhancement of the theater building that coincides with the Winter Park Village redesign project.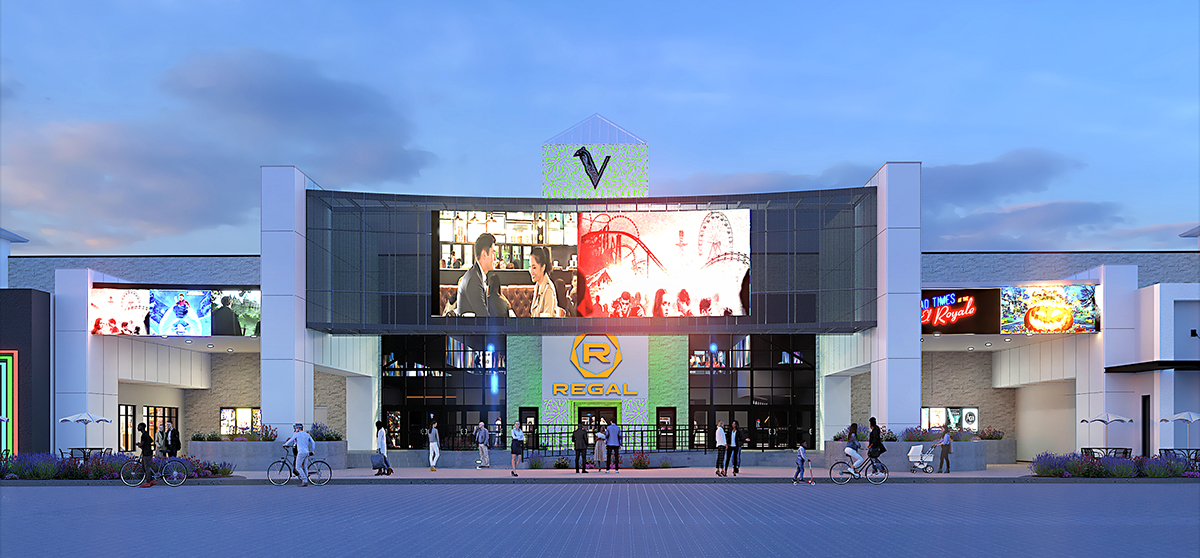 Under city code, lighted signage of this type is not allowed except by action of the City Commission. According to the request, developers state that the distance from the Orlando Avenue right of way, and interference from nearby trees would properly block the visibility of the screens and justify a variance.
The request was originally part of City Commission's April 13 meeting, but the vote was tabled to allow for revisions after commissioners voiced concerns over the size of the screens, and the height of an illuminated tower that is part of the proposed theater upgrades. Despite the distance from the right of way, concerns focused on possible traffic safety hazards within the retail complex, and the visibility of the lighted features to neighboring residents.
A revised request, presented at the April 27 meeting, included a decrease in the height of the tower which would bring it to code. However, a proposed decrease in the size of the largest LED screen was not enough to sway concerns for safety, and whether the signs belong in the area.
Commissioners proposed alternate ideas, including small LED screens closer to the theater entrance. Brett Hutchens, president of Winter Park Village developer CASTO Southeast, asked the city to consider two signs instead of three, and spoke about the importance of Regal Cinemas as the anchor tenant of Winter Park Village.
"This is on private property, and it can't be seen from any public right of way," said Hutchens. "I think it's a reasonable request, and we need to support Regal Cinemas because that is the lifeblood of Winter Park Village."
"The screen is very big, and the concept is that this property is supposed to be a village," said Commissioner Kris Cruzada. "I just don't know if a screen projecting out onto a roadway like this gives us that village view."
"I'm not prepared to approve the signs at this point," said Mayor Phil Anderson. "I'd have to vote no to all of the signs and hope that there would be a compromise coming back for something else."
Commissioners approved a motion to deny the conditional use request. Representatives from CASTO Southeast would not comment on the timetable for a new proposal.