Winter Park Village is in the midst of its most transformative upgrade since it was constructed from the former Winter Park Mall in 1999. The complex will feature new tenants – many have recently been announced – and environmental designs that are aimed at attracting a new generation of retail shoppers. One of the companies behind the new look offered the32789 some insight into what guests can expect. 
"We're moving streets, creating large park areas, adjusting parking," said David Hoppes, principal of Dix-Hite + Partners, Inc. The landscape architecture firm worked with Maitland-based Charlan Brock Architects in the creation of enhanced outdoor spaces and other creative features meant to engage guests and extend visits.
"One of the first things you'll notice is what we call a curb-less street, or a festival street, that feels more plaza-like," Hoppes said. "Cars still know how to behave because there are planters and other objects that define the edge, but it is meant to change the feel, slow people down, pull people into the site, and let them know this is a special place."
The new street design will blend with open areas to create an environment that encourages guests to linger while providing space for special events.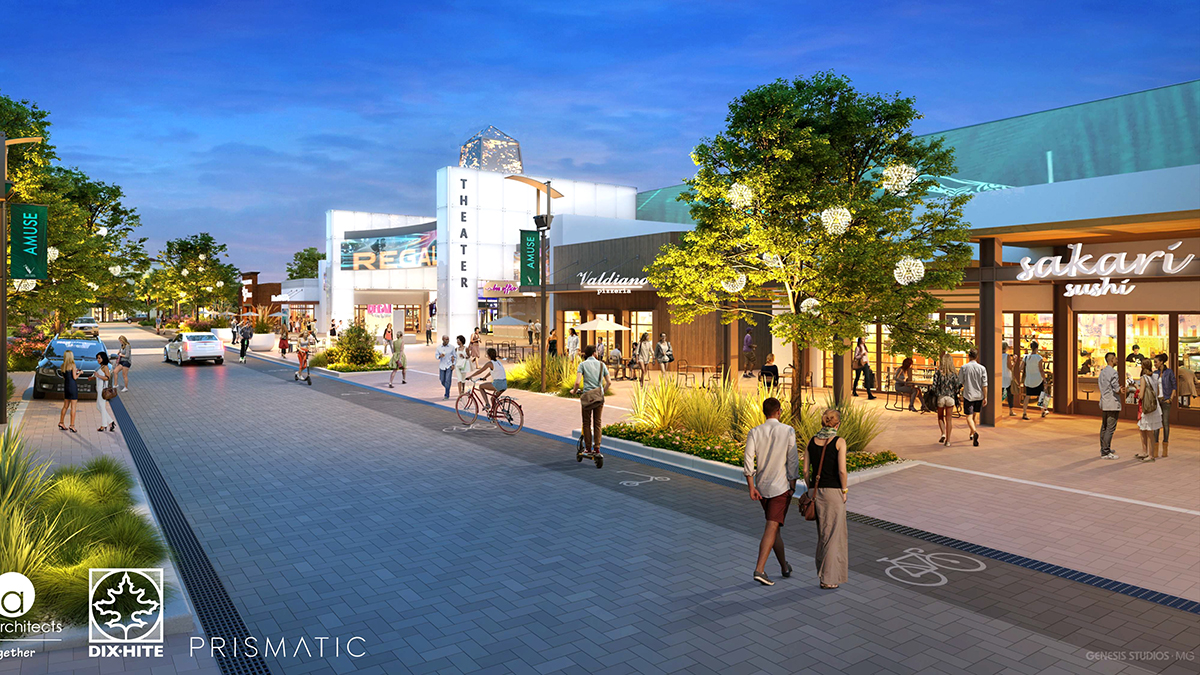 "We wanted to create the feeling of a space that goes all the way across the street," Hoppes said. "Instead of a street that is bisecting the space, you feel like you're in this large open park."
The most functional aspects of the festival street will be realized during large events when car traffic is blocked, and crowds can flow through paved areas and landscaped parks.
According to Hoppes, the new landscaping will also utilize existing elements that have become iconic to the property.
"We're going to reimagine the fountain and another space with a giant chessboard that's very popular," he said. "We are going to reincorporate the chessboard but in a little bit of a more abstract way using different colors and patterning of artificial turf."
Supply chain issues have created some challenges, but the renovation of so many existing spaces creates an immunity to the issues that would face a new build.
"The buildings are all there," said Hoppes. "It's not like we're dealing with roof trusses and those kinds of things that have long lead times."
While shops and restaurants are key to the survival of any retail center, the biggest selling point for innovative designs are a sense of relaxation and community.
"It's meant to provide a space for people to linger and hang out a little longer," Hoppes said.