Marc and Sharon Hagle became the first married couple to fly on a commercial space flight when they launched, at 9:58 a.m. EST on March 31, with Blue Origin, the sub-orbital spaceflight service owned by Amazon founder Jeff Bezos.
Marc Hagle, president and CEO of Winter Park-based Tricor International, LLC, and his wife Sharon, founder of the non-profit SpaceKids Global, were part of a crew that marked the fourth human flight of Blue Origin's New Shephard program.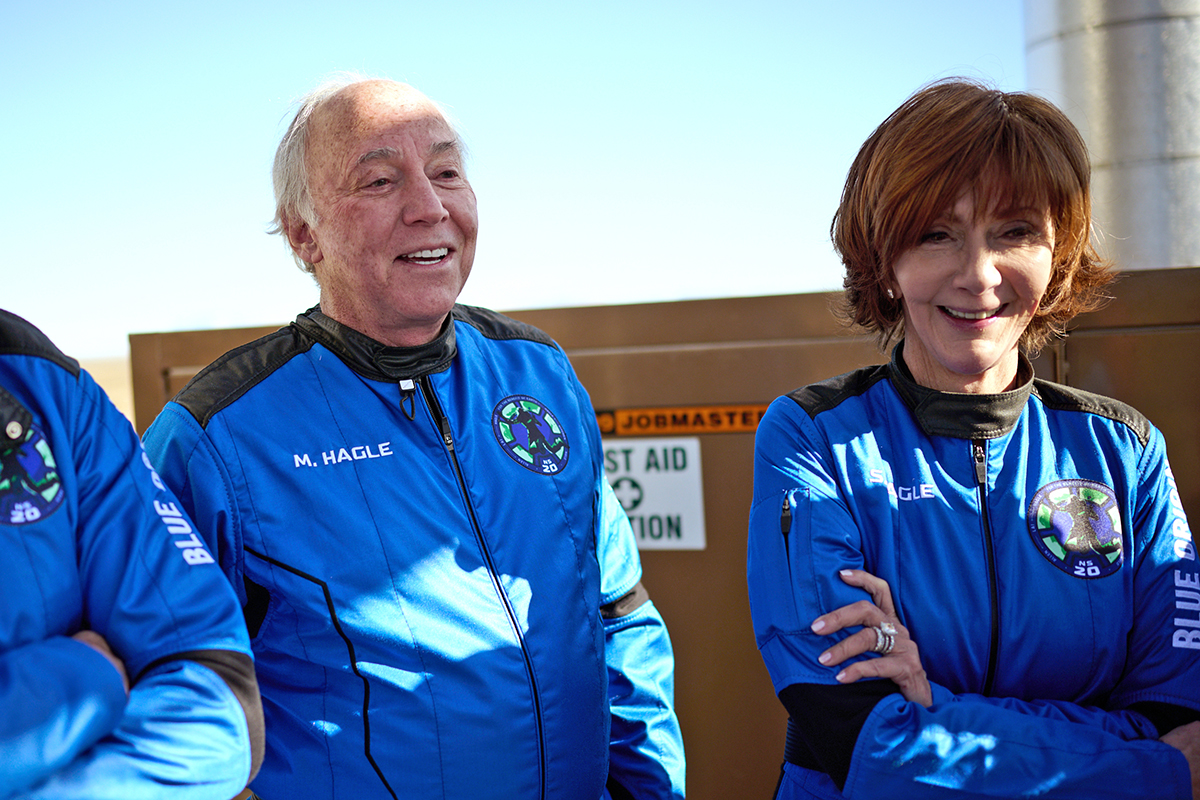 According to Blue Origin launch reports, the capsule reached a speed of more than 2,000 miles per hour, and climbed to an altitude of more than 65 miles. At approximately two minutes into the flight, crew members experienced microgravity and sweeping views of the Earth before the parachute-assisted touchdown at approximately 10:09 a.m.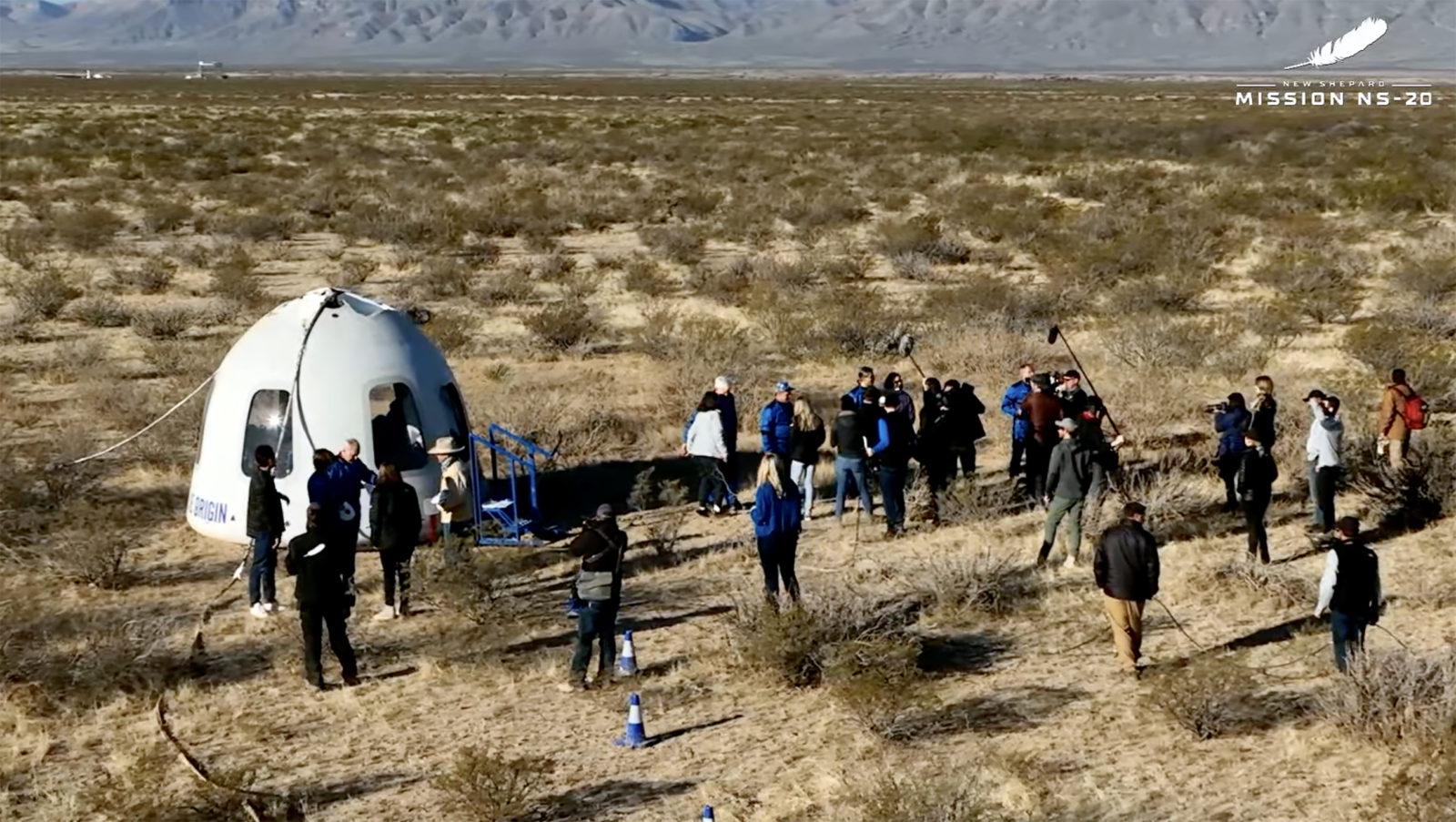 The Hagles were part of a six-member crew that included Party America CEO and angel investor Marty Allen, University of North Carolina professor Jim Kitchen, president of Commercial Space Technologies, LLC. Dr. George Nield, New Shepard space capsule architect Gary Lai who replaced Saturday Night Live actor Pete Davidson when the launch was rescheduled from its original date of March 23.
Crew members reunited with family members, who were waiting at the touchdown site, and were presented with mission pins.
"Having just experienced the journey of a lifetime with my husband, Marc, I am further inspired and dedicated to insure that the next generation is ready for space," said Sharon Hagle in a prepared statement.
In October, actor William Shatner also made history on a Blue Origin flight. The 90-year-old, best known for playing Star Trek's Captain Kirk, became the oldest person to fly into space.