Winter Park is set to receive a festive makeover this holiday season. Earlier this month, Winter Park City Commissioners approved a plan proposed by local design group, AOA, to update the City's annual holiday decoration setup.
This year, decorations will expand beyond Park Avenue and Central Park, which have been decorated annually for many years, into areas new to the tradition, including Hannibal Square, Morse Boulevard, Orange Avenue, Martin Luther King, Jr. Park, and Shady Park.
Decorations in the Central Business District, which encompasses Park Avenue and Central Park, will include traditional globes of warm, white lights and oversized red ornaments placed throughout the tree canopy. The sidewalks will be adorned with potted and hung poinsettias and tree-shaped structures made of red and green variations of the flowers, and traditional greenery and warm white lights will dress the tent roof of the Central Park stage.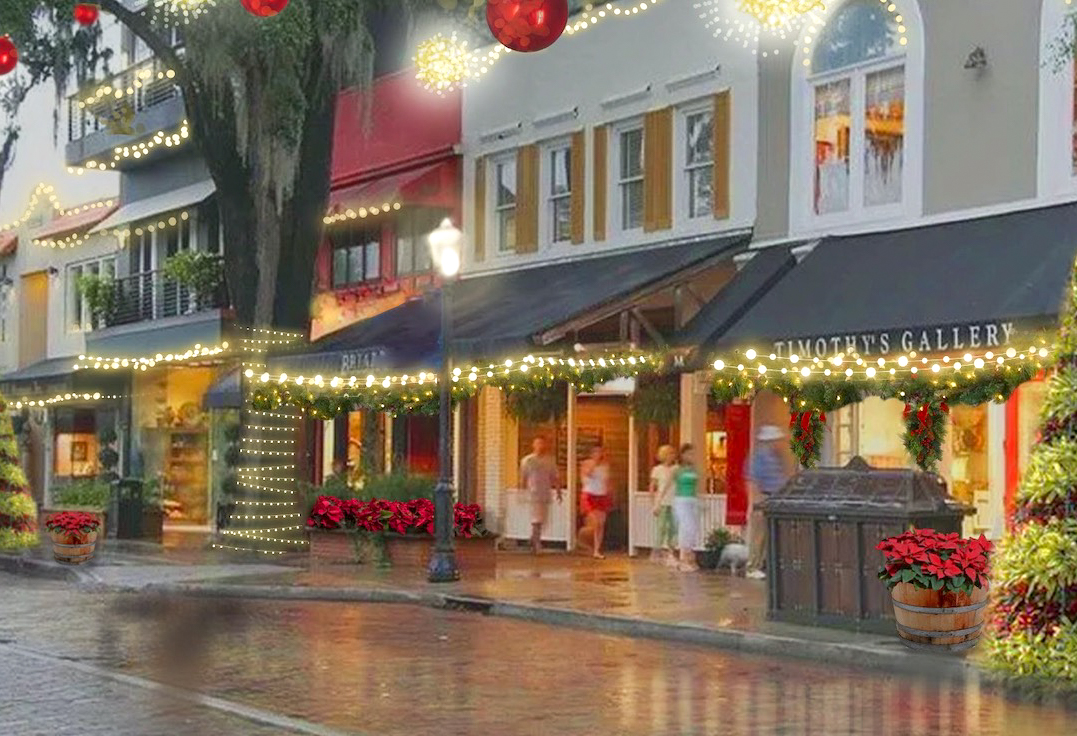 Merchants along the avenue will be encouraged to add their own traditional greenery and lights to their exteriors, as well as participate in the annual holiday window decorating contest.
The highlight of the area will be the traditional Winter Park Christmas Tree. The tree will feature warm white lights all over, peacock feather decorations, and banners of red and white lights that cascade down the tree. A hidden structure will support the decorations and peacock feather tree topper, a symbol of Winter Park, to ensure the relatively young tree is not damaged by the added weight. A fence will be installed around the tree and decorated with lights and poinsettias.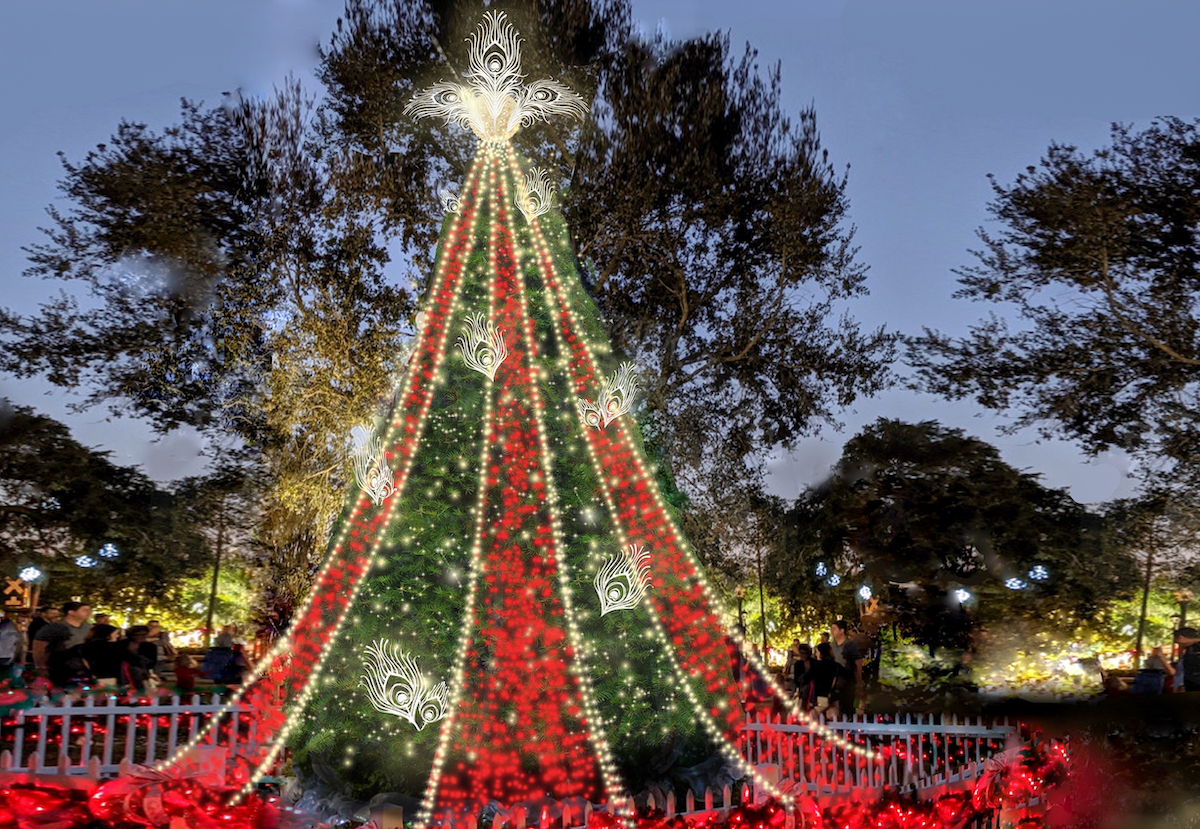 Oversized, holiday-inspired wooden flat cards sprinkled throughout the decorated areas will provide locals with photo opportunities for "creating Instagrammable moments." According to AOA, the design of each holiday card will display a different theme according to its location and surroundings in Winter Park.
Paired with other festivities scheduled for Central Park, AOA will bring back the Citizens of Yesteryear, a group of interactive characters that received positive community feedback after their appearance during the 2021 Fourth of July events.
For a more playful feel, residents can head to Morse Boulevard and Shady Park to find colored globes and decorative props that will create a Candy Land-like environment. Life-sized holiday cards in these areas will reflect the same whimsical, colorful aesthetic.
In an interview with the32789 earlier this year, Mayor Phil Anderson highlighted Winter Park's opportunity to shine, quite literally, during the upcoming holiday season after receiving citizen feedback that the decorations in nearby Winter Garden were more appealing. For Mayor Anderson, the project accomplishes one of his personal goals: to win the Battle of the Christmas Lights.
"We're going to win the battle of the lights at Christmas," Anderson said at the time. "I would say we lost the battle of the Christmas lights last year. As a symbol, we had better win the battle [this year]. I believe the City has already taken steps in that direction. You've got to make sure we don't disappoint when people come to experience Park Avenue."
The project will cost approximately $125,000 of funds from the Business Support Program, a subset of the American Rescue Plan Act funding. According to Denise Hatcher, managing director at AOA, the design plan includes reusing holiday decorations already owned by Winter Park and used in past years.
"We jumped at the opportunity to join in and help our own community," Hatcher said in her presentation to commissioners.
AOA is a local business founded by former Walt Disney World Imagineers. Other projects in their portfolio include Infinity Falls at SeaWorld Orlando, The Wizarding World of Harry Potter – Diagon Alley at Universal Studios Florida, The Edison restaurant at Disney Springs, floats for the Macy's Thanksgiving Day Parade, Margaritaville Vacation Club by Wyndham in St. Thomas, the Arnold Palmer Hospital for Children, and more.
Check the City of Winter Park event calendar for scheduled holiday activities.