City of Winter Park officials, along with architects, engineers, and urban designers will work with citizens to design a new park on the land south of the intersection of Denning Drive and Orange Avenue, now known as Progress Point. Winter Park's Planning and Transportation Department will hold a virtual, interactive charrette on Wednesday, March 17 from 5:30 to 7:30 p.m.
A charrette is an urban planning technique for consulting with stakeholders and involving them in the physical design or planning of a specific geographic area. Charrettes involve gathering multiple types of professionals, such as engineers, landscape architects, city planners, and citizens to collaborate on design and solutions. 
Last month, the City asked for public input via an online survey. Architects and planners wanted to know what features were most important to people who live and work in Winter Park. Proposed amenities include outdoor play spaces, restaurants with rooftop bars, bike and walking trail connections, educational activities, and parking.
On Wednesday, Land Design and ACi Architects will present the results of the online survey, along with design options. This will be followed by an interactive public discussion.
According to the City, recent community visioning efforts as well as City Commission-led work sessions and directives have provided a general framework to create a new city park at Progress Point. As part of the larger Orange Avenue Overlay (OAO) district, designs will integrate the park into surrounding properties with small-scale buildings, which will be village-style and mixed use.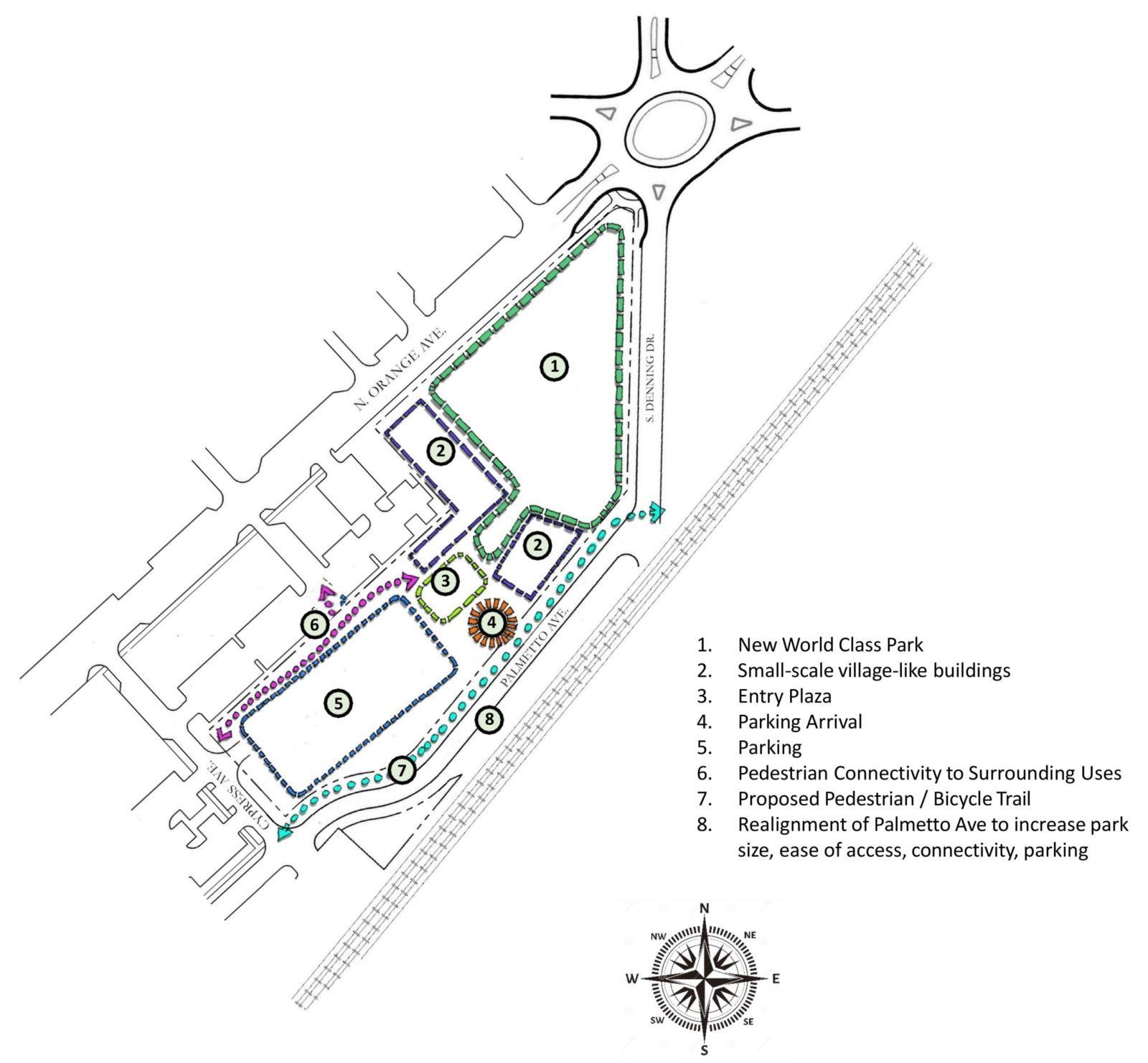 Additional information for the Orange Avenue Overlay district and Progress Point can be found on the City's website. To attend the charrette, register online here. To share additional input, email any comments to progresspoint@cityofwinterpark.org.