Outdoor play spaces, restaurants with rooftop bars, bike and walking trail connections, educational activities—the City of Winter Park wants to know what you consider most important when designing a new park at Progress Point. It has created an online survey to solicit feedback on the park's design and amenities. The survey is available here until March 12.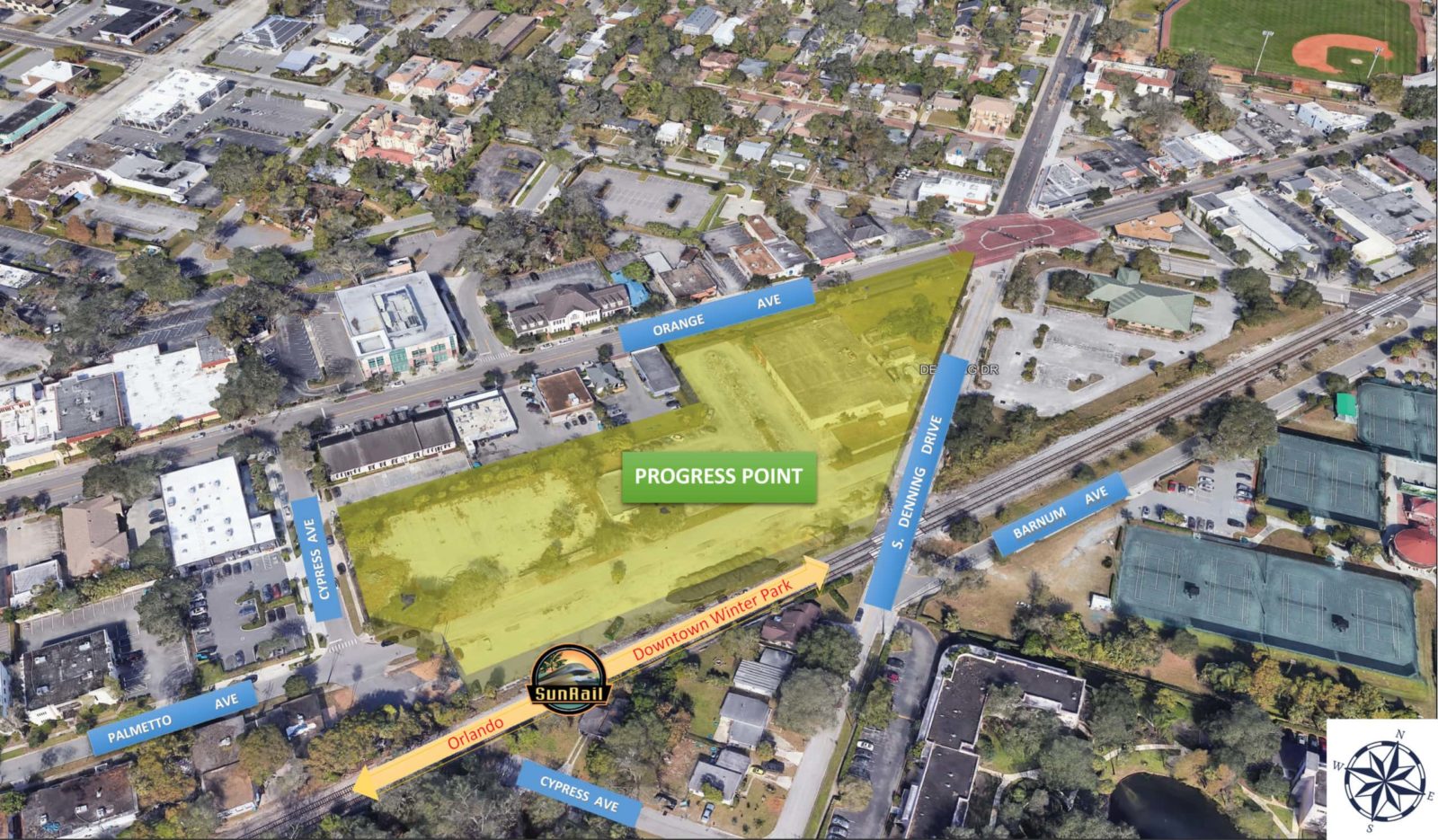 The tract of land that sits between Orange Avenue, Denning Drive, and Palmetto Avenue has been a highly controversial part of the Orange Avenue Overlay (OAO) project. In June, the board chair for the Winter Park Land Trust proposed new designs for Progress Point after extensive research and expert consultation. Since then, the City Commission has agreed to turn the former site of Progress Energy into a park and wants feedback from residents and people who work in the area to create a highly usable space.
According to the city's website, "decades of research have shown the best-used public park spaces act as a crossroads for food, street cafés, restaurants, community gatherings, eating outdoors, rooftop dining, small shops and collaborative workspaces."
The online survey asks people to list the things they would like included in the park in order of priority. It also asks what barriers would prevent someone from using the park and what their opinion is of the area currently.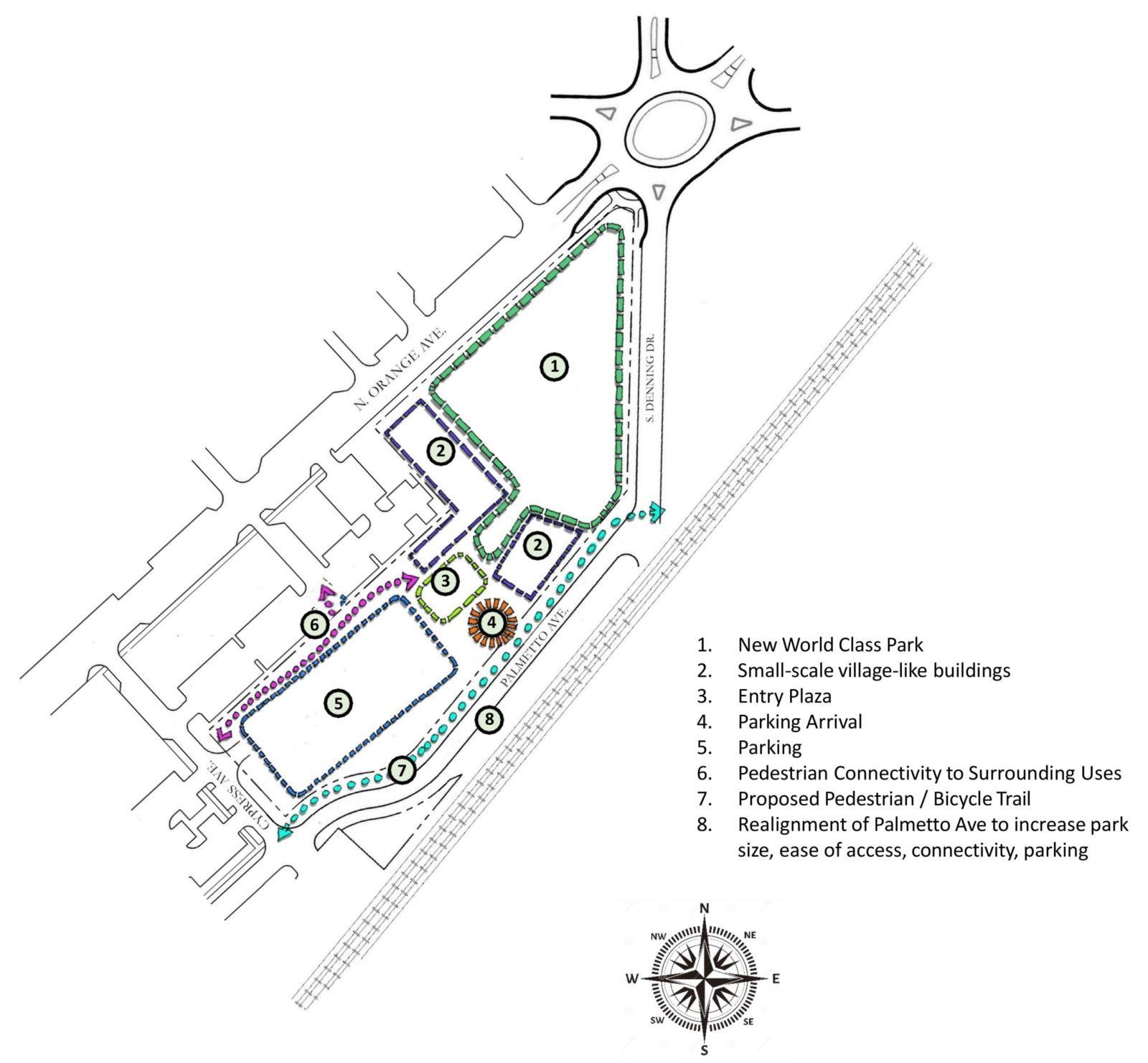 Proposed amenities include pedestrian connections to Orange Avenue businesses, a proposed multi-use/bike trail, village-like buildings for either restaurant, retail, or community use, and parking.
"A key to the park's success is to create connectivity between the subject property and city," the website says. "This includes a series of new walk-able, bike-able pathways connecting the new park to residential neighborhoods, as well as new pedestrian greenways to Mead Botanical Garden, then north to Morse Boulevard and Martin Luther King, Jr. Park, then east to Central Park and Park Avenue."
Following the online survey, the city plans to have additional work sessions and virtual public meetings to review the results and refine the design plans.
Read more about plans for Progress Point on the City of Winter Park website.