A Winter Park Police Department internal report found the number of use-of-force incidents in 2020 was "miniscule, when compared to the number of encounters and contact they had with the public." The report showed officers used force a total of 26 times during the more than 16,000 service calls they made. Use-of-force accounted for .11% of calls.
The department presented the results of its annual use-of-force review at the most recent Civil Service Board meeting in February.
"We are very happy with this report, because it shows that we have a low number of use-of-force incidents," said Lieutenant Edwin Santos, Jr. "And 100% of the time the officers' actions were within policy and justified."
In 2020, the department received no citizen complaints regarding the 26 use-of-force incidents.
Important Stats
An officer used force on a suspect a total of 26 times.
20 Winter Park Police officers used force in 2020.
18 people had force used against them.
13 use-of-force incidents involved a single officer.
66% of subjects who had force used against them were under the influence of drugs or alcohol, or who had a possible mental illness.
All 26 use-of-force incidents were deemed "justified" according to policy.
The numbers in 2020 remained consistent, relative to the last four years. 2019 saw a slight decrease in use-of-force incidents, but across time, they made up between 0.10% and 0.15% of the departments total number of service calls.

According to the report, Winter Park Police officers only used two types of force during 2020. They included 18 uses of physical force, such as an arm bar takedown or use of hands for physical restraint or control, and eight uses of a Taser. No officer used pepper spray or a baton, and no officer fired his or her gun.
Santos explained that the department's use of body cameras (which began in June 2020) has been a positive thing, especially with regard to use-of-force incidents.
"It helps the officers write a more accurate report," he said. "And if there's a citizen complaint, it helps the supervisors review the incident to determine if the complaint is valid." No person has the authority (or ability in the system) to edit body camera footage.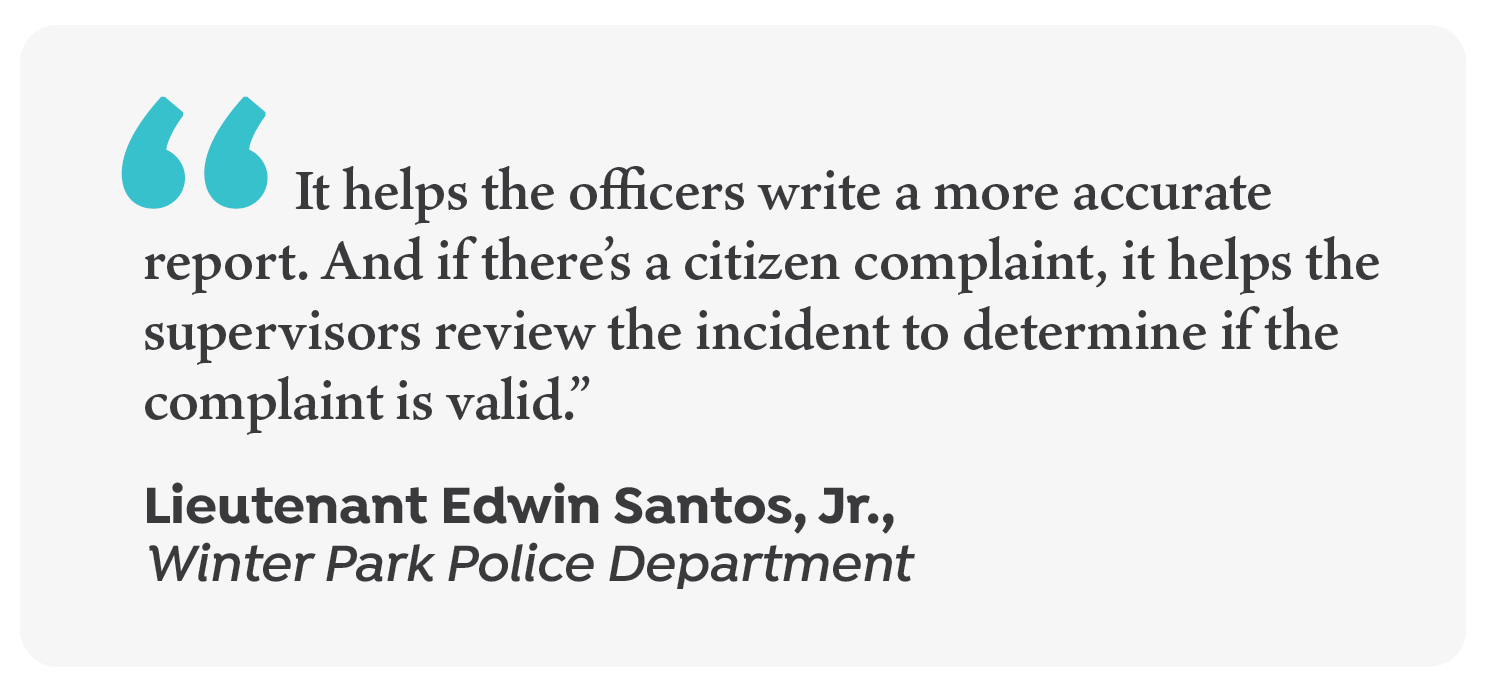 "At first, some of the officers were skeptical," Santos said. "But they've seen that the body cameras often cause suspects' behavior to change. Once they see the body camera, their attitude changes, because they know they're being recorded," he said. Santos explained that often times the suspects became more compliant.
All injuries related to use-of-force incidents were minor, such as scratches, cuts and a puncture from the Taser prongs. All six injured suspects were provided medical assistance. A third of the time, the officer sustained minor injuries.
The department analyzed the original calls for service that resulted in an officer using force on a person. Those calls included disturbance, domestic battery, mentally ill/suicidal/Baker Act, battery on a law enforcement officer, suspicious person, hit and run, physical disturbance, trespassing, burglary and battery/auto burglary.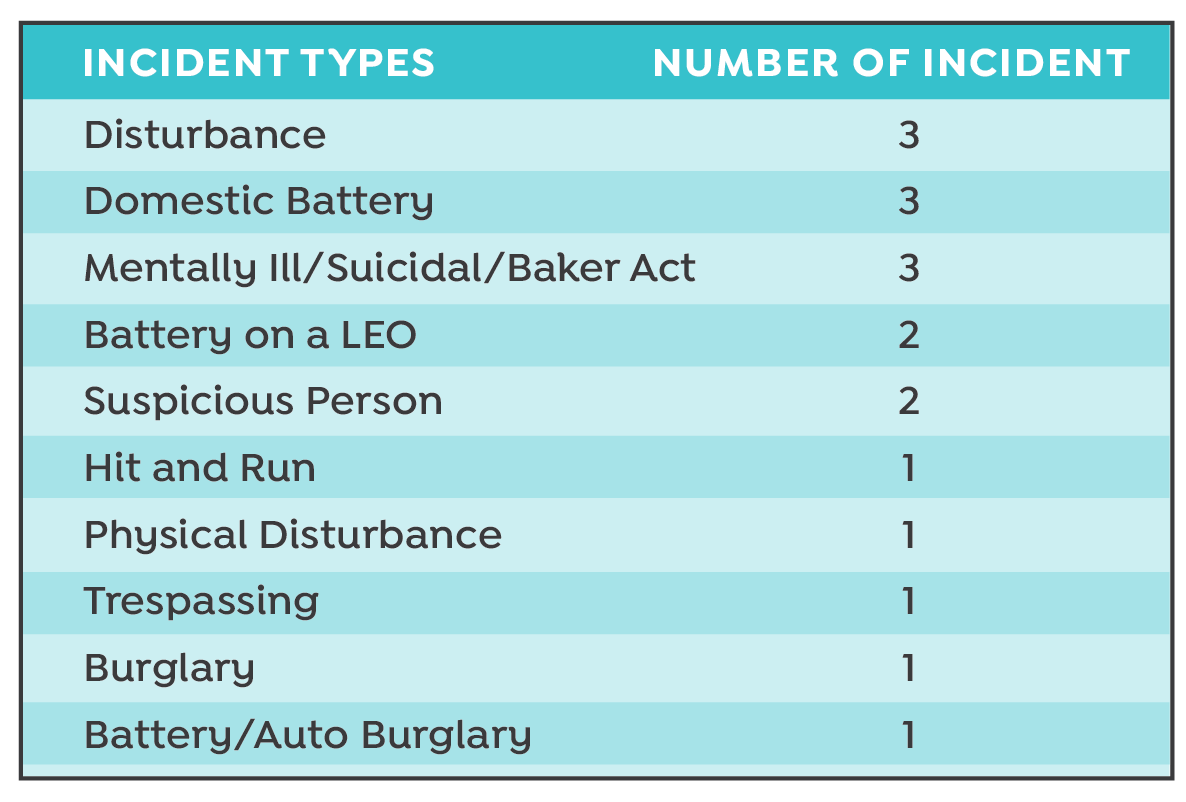 The Winter Park Police Department uses the Florida Department of Law Enforcement (FDLE) definitions and standards for use-of-force. All incidents were reviewed, and the department determined all 26 incidents were "within policy" and "justified."
Officers also undergo annual use-of-force training mandated by FDLE. This year, Santos said close to 100% of the department has passed the training test with a score of 100%.