The Winter Park Police Department is the latest Central Florida law enforcement agency to start using body cameras, following nationwide calls for police reform and federal legislation to reduce police brutality. The policy change, however, has been in the works since 2017.
"The department had been looking at cameras for at least a couple of years," said Lieutenant Edwin Santos, who oversees community services outreach at the Winter Park Police Department. "We finally got [the budget] approved and the equipment purchased in March of this year. And we are currently training each individual officer and issuing out the equipment."
Lieutenant Santos said the process involved "a lot of moving parts." City commissioners had denied the original request for the cameras due to budgetary concerns, but ultimately approved $92,000 to be allocated toward the equipment. In addition to purchasing the cameras on its own, the police department had to purchase a server and hire a custodian, all while adhering to necessary privacy laws. Implementing use of the cameras into the field came with its own set of challenges due to COVID-19, which delayed shipping times and halted group training sessions.
"The Winter Park Police Department has always been transparent. And now, being able to have this transparency and back it up with visuals, if need be, will be very beneficial," said Lieutenant Santos. "[We have] a very positive image with [the citizens of] our community, and this will just add to the trust they have in us."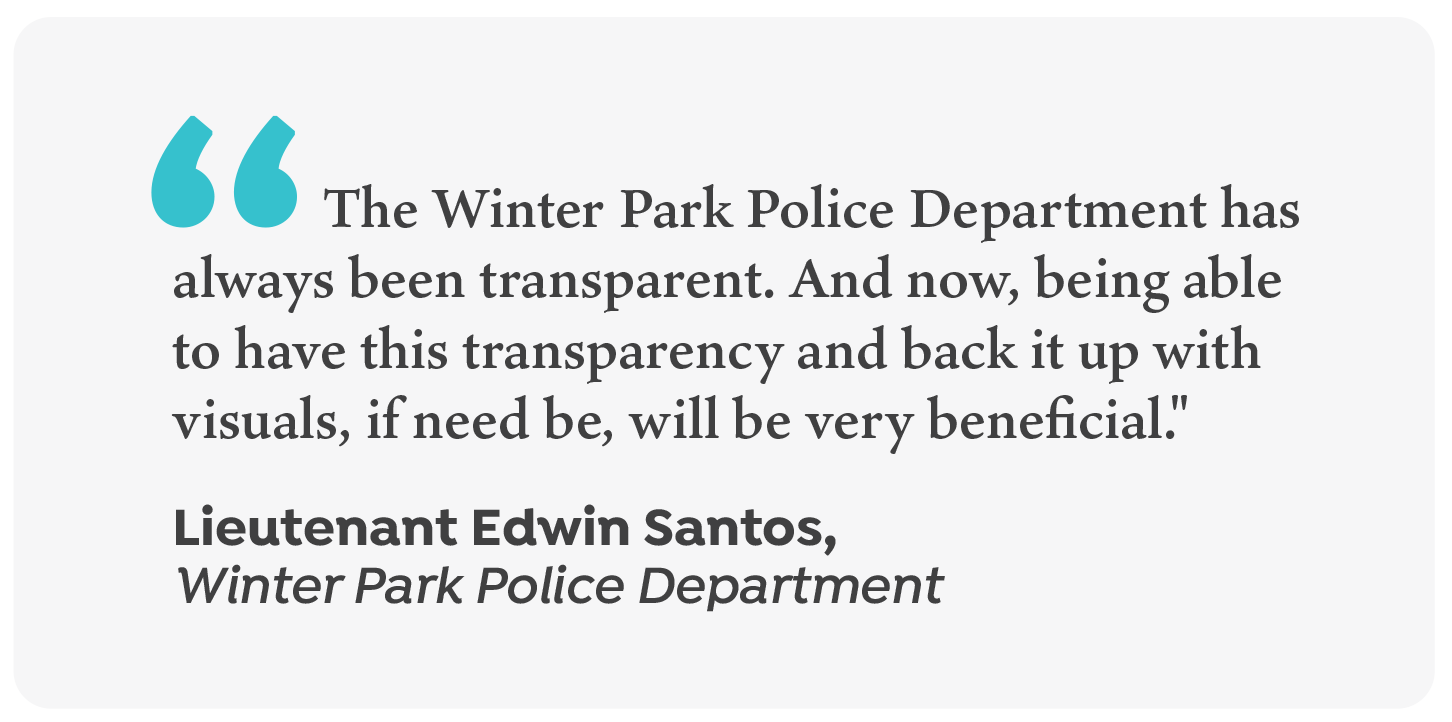 As the policy currently stands, all patrol officers, school resource officers (SROs) and detectives who are out on call will be required to wear the equipment. Winter Park joins Orlando, Maitland and Eatonville, among others, in implementing body cameras.