The enhancement of Community Playground at Martin Luther King Jr. Park took another step toward construction as Winter Park's Community Redevelopment Agency and design contractor Dix Hite + Partners, Inc. revealed a new design concept during a Feb. 7 meeting at Winter Park Community Center.
The playground, also known as Castle Park, was built in 1987 using donated materials and equipment. Renovations will remedy years of wear, meet current playground safety standards, and create new play areas.
Renderings presented at the Feb. 7 meeting were the product of input collected at previous meetings, and focused on the castle redesign and a proposed splash pad. Workshops and meetings will continue until a final design is agreed upon.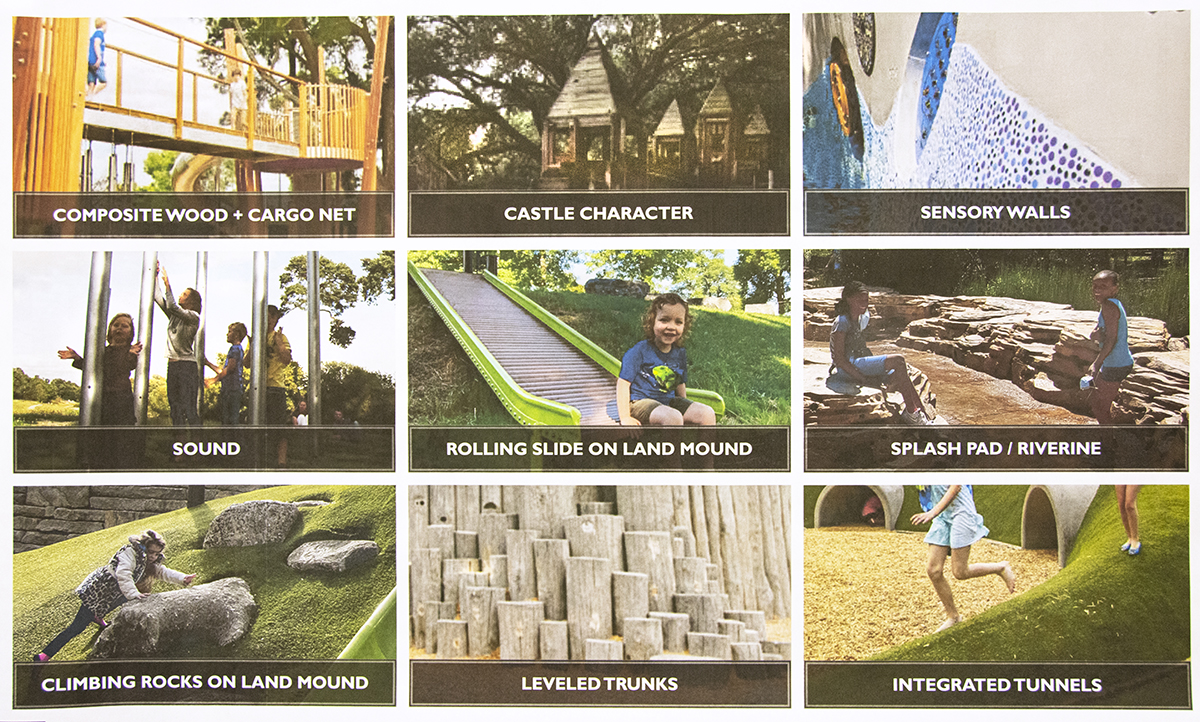 New playground features (illustrated above) incorporate climbing areas, tunnels, slides, and sensory play areas with textured walls and sounds.
While the original structure is at the center of the project renderings, designers suggested an abbreviated version. "The main castle is what's so special about this place," said Dix Hite Landscape Architect Viviana Castro, adding that it, "would require a lot of maintenance, a lot of upkeep to follow today's standards."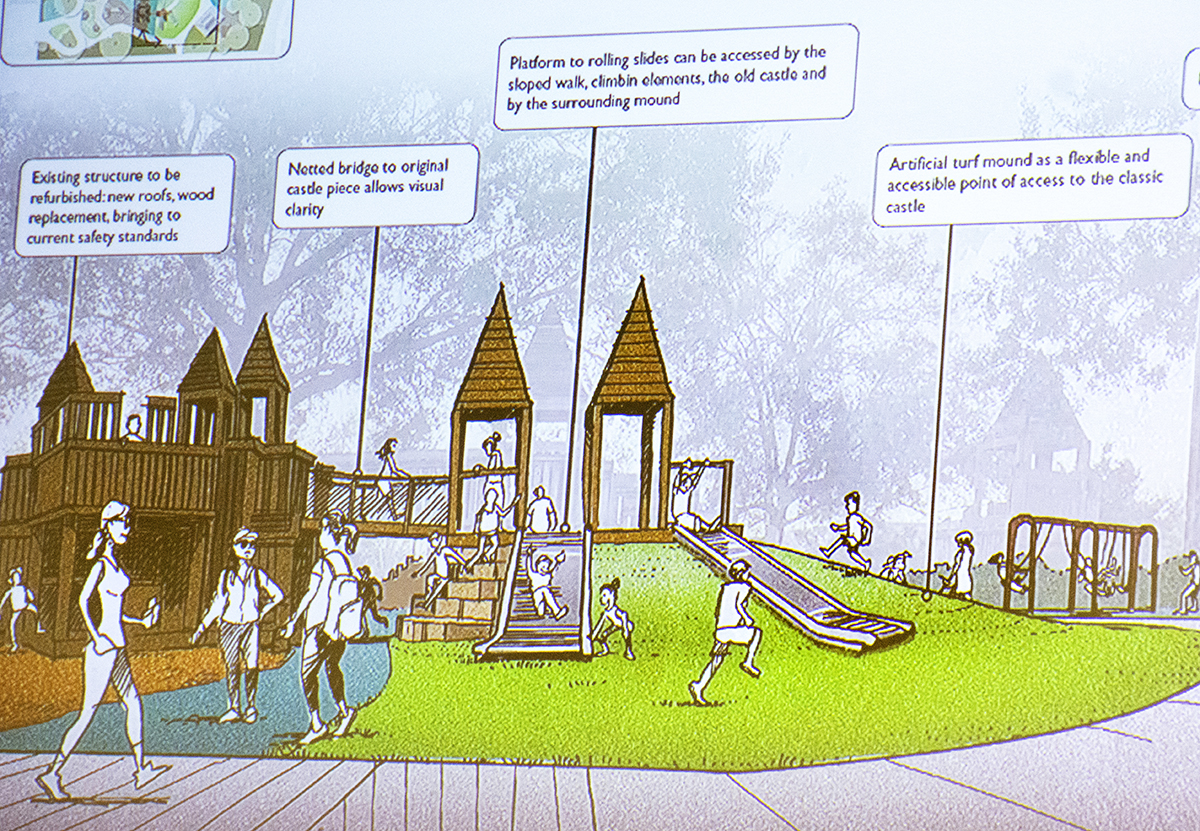 A reinforced, streamlined castle/fort design would include wheelchair-accessible inclines and roller slides on one side (above); climbing features would be positioned on the opposite side (below).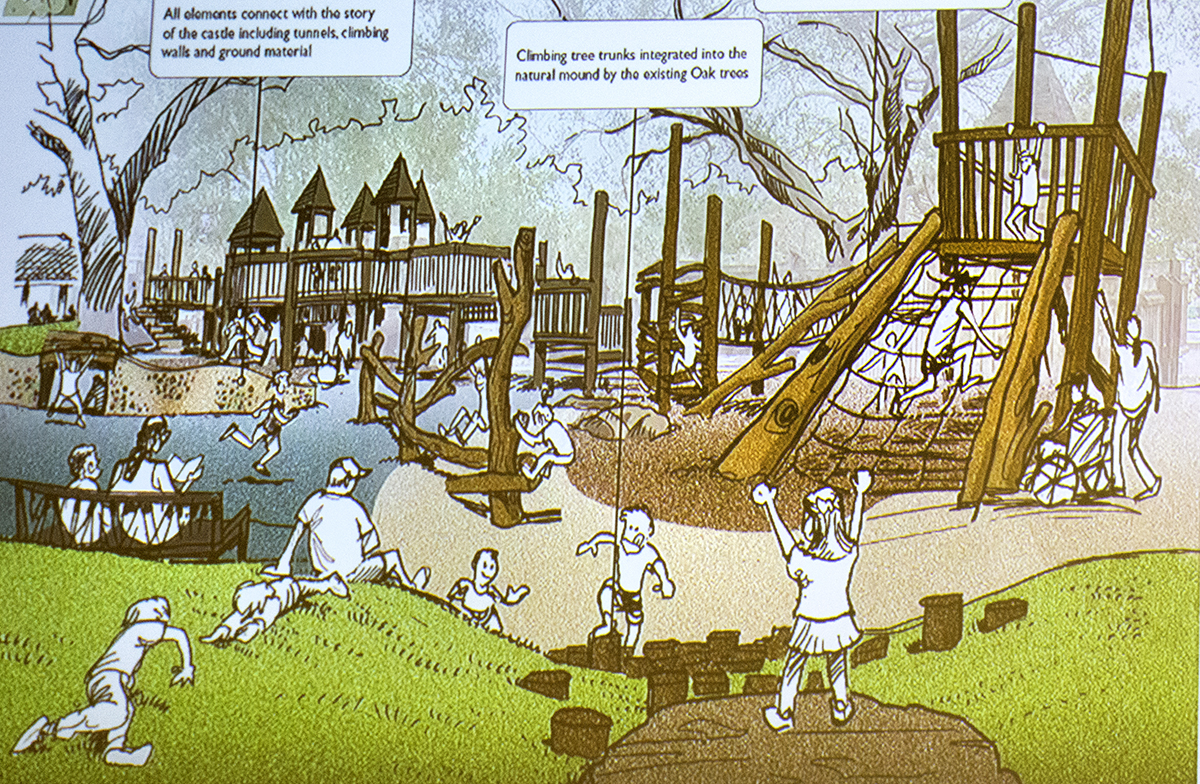 The splash pad is designed for a range of age groups with fountains, waterfalls and quiet spaces. Additional climbing areas exist within the rock formations and water would continuously move throughout the area.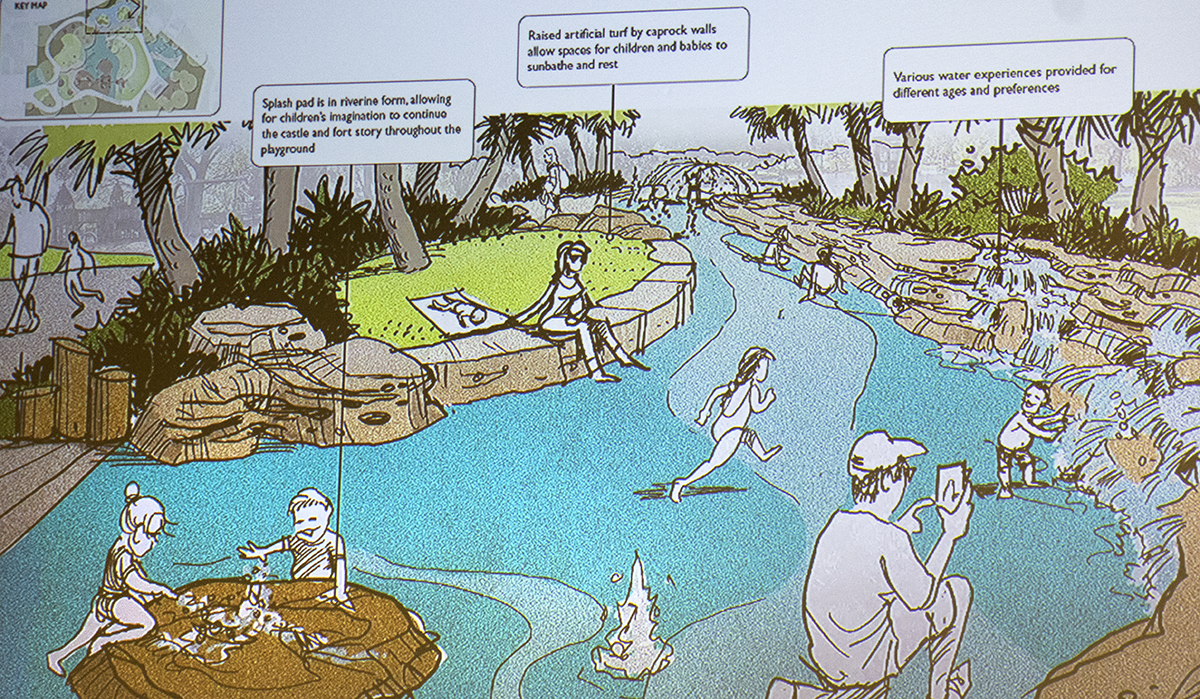 Attendees had the opportunity to review the designs and offer feedback. Suggested additions included:
Attendants posted throughout the new playground
More visibility in the tunnels and climbing areas
Incorporating more of the original castle
Additional water fountains and bathrooms
Replace mulch with more soft surfacing
Designers and city staff will take the feedback from the Feb. 7 meeting into consideration and additional meetings will be scheduled to review changes, and discuss other areas of the new playground design.
Aside from the Community Park redesign, the area by the corner of Denning Drive and Morse Boulevard will receive a Martin Luther King Jr. memorial and community space, called Unity Corner, that will host Winter Park's annual Unity Heritage Festival. Community meetings will be scheduled as part of the design process.
Future meetings will be posted on the City of Winter Park website. For more information, contact MLKParkReno@cityofwinterpark.org or call 407-599-3357.