The multimillion-dollar redesign of Winter Park Village has entered a new phase with the Main Street access road closed for six months of construction, and Regal Winter Park Village movie theater closed for two-weeks.
A post on the Winter Park Village Facebook page states that only pedestrian traffic will be permitted along Main Street from Jan. 16 to July 16. The post also advises guests of new parking valet stations, located by Crisp & Green and in front of the new Ruth's Chris Steakhouse.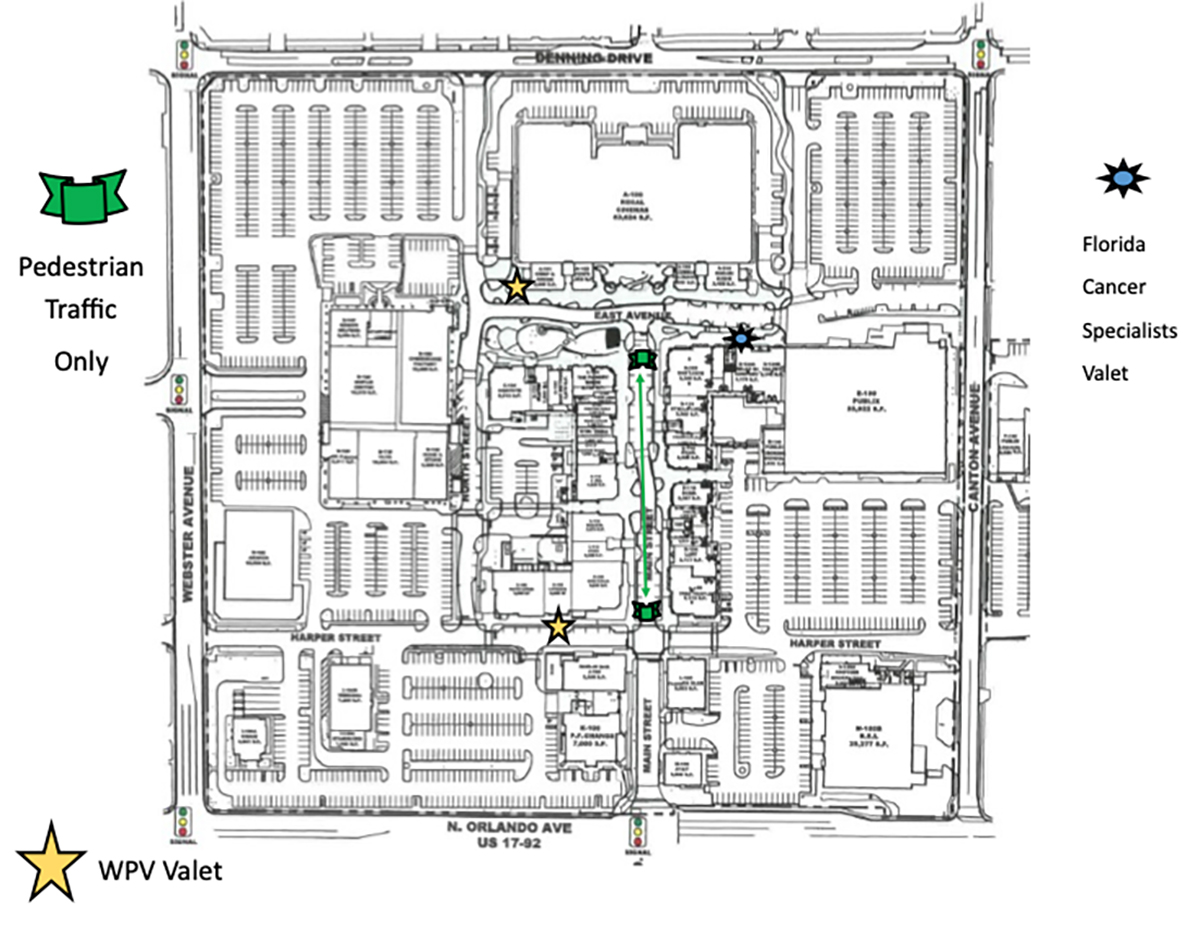 Florida Cancer Specialists & Research Institute patients are advised to use its dedicated valet station, located at the front of the building.
Portions of the Main Street sidewalk are open as the street, storefronts and landscaping undergo renovations. A pedestrian crosswalk allows guests to cross the street construction zone, but sidewalks alongside storefronts that are under active construction are closed to foot traffic.
the32789 previously reported that the environmental design will feature curb-less streets and open areas with space for large events, like outdoor concerts.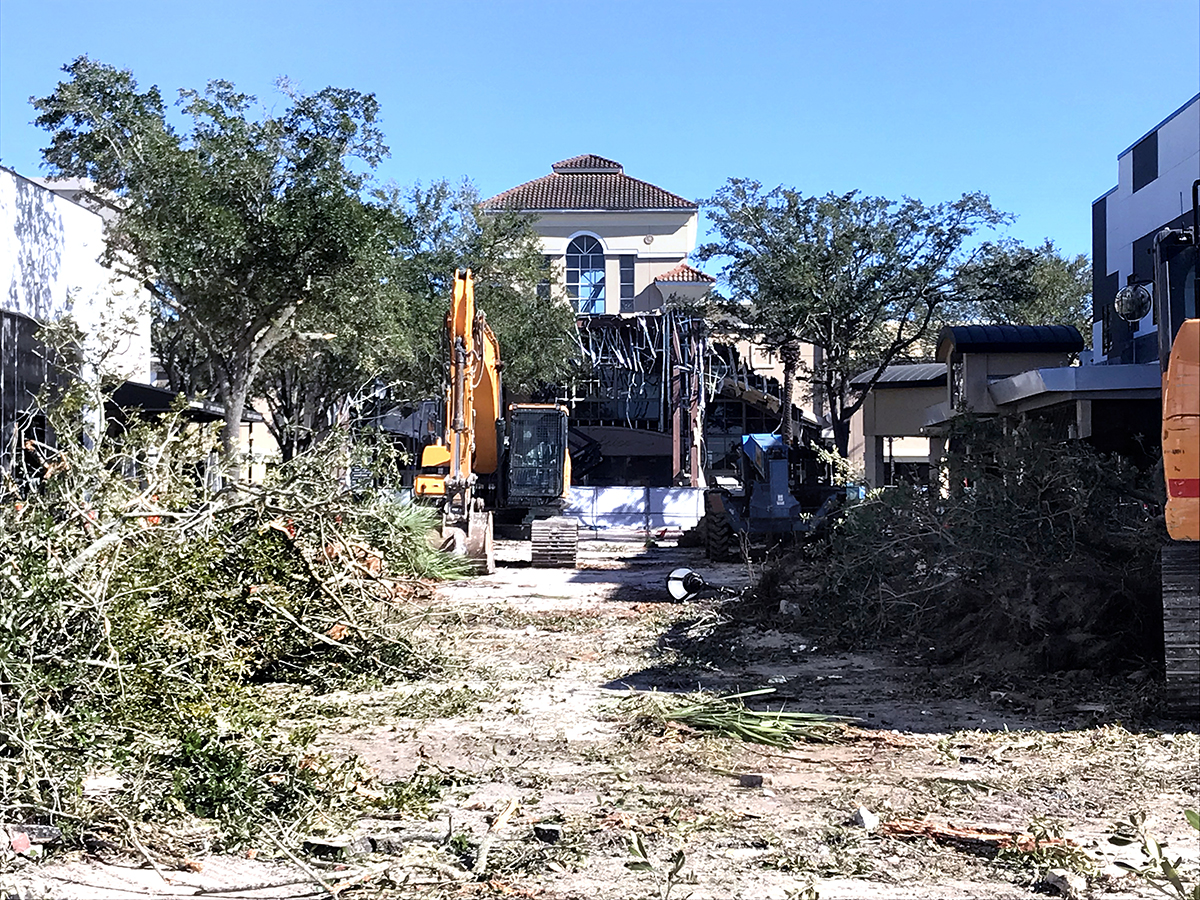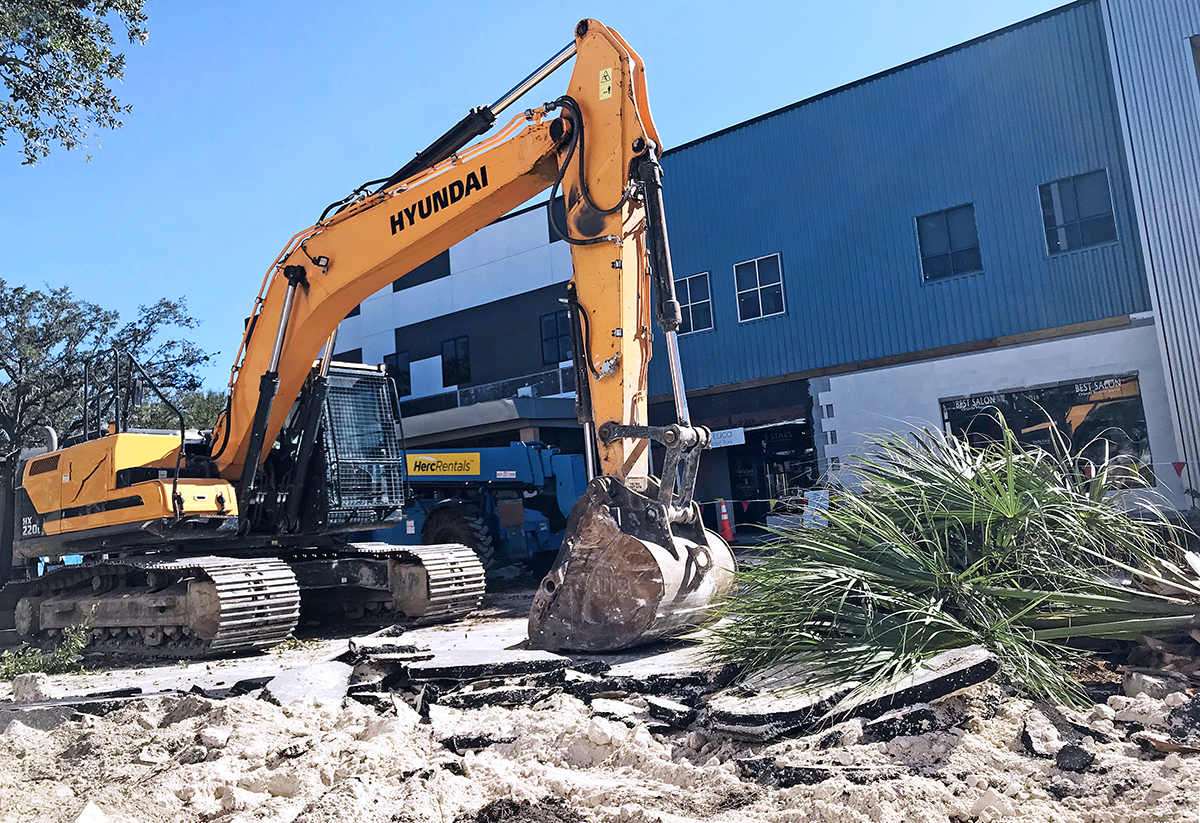 Interior sections of the Regal Winter Park Village building are currently visible from the street as the structure undergoes exterior upgrades, and a lobby redesign that will bring the box office indoors. According to Brett Hutchens, president of Winter Park Village owner Casto Southeast, interior work will continue after show times resume.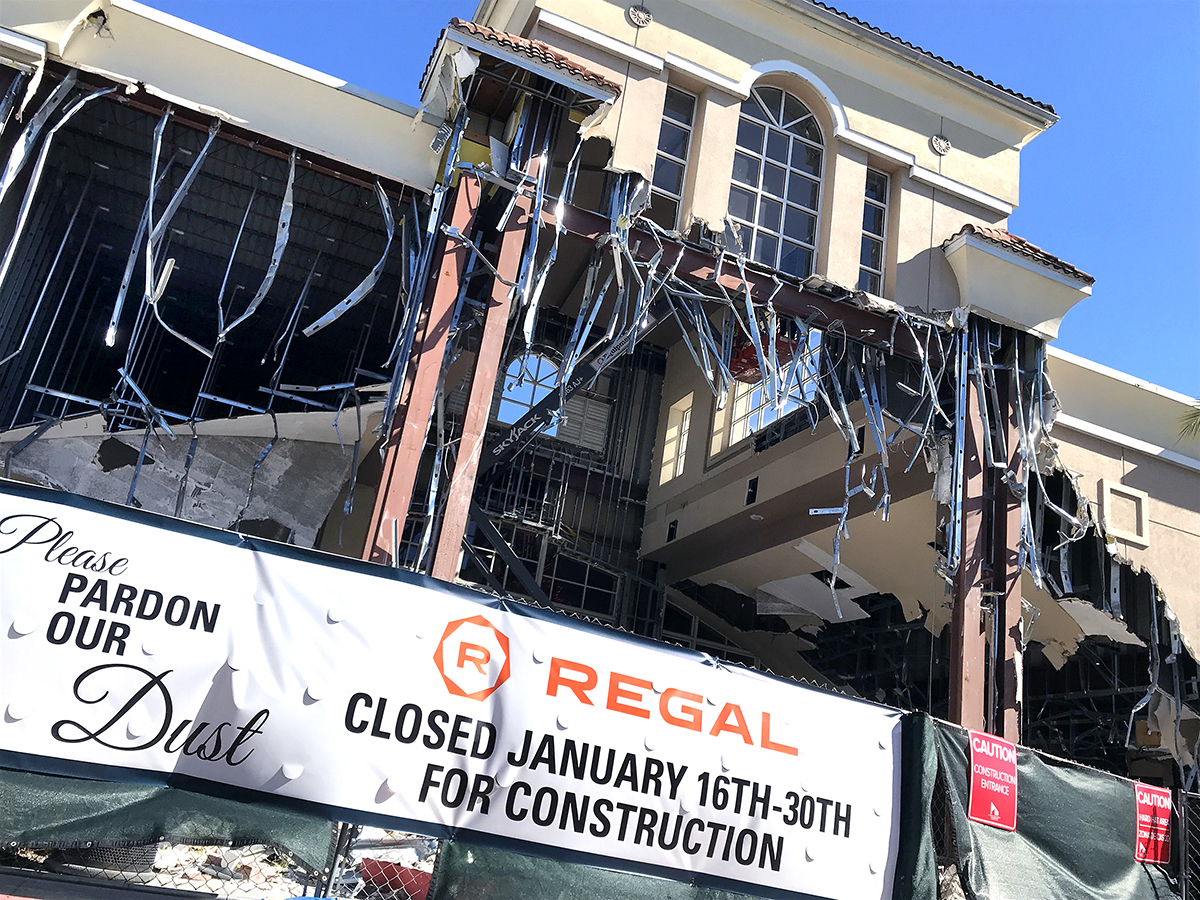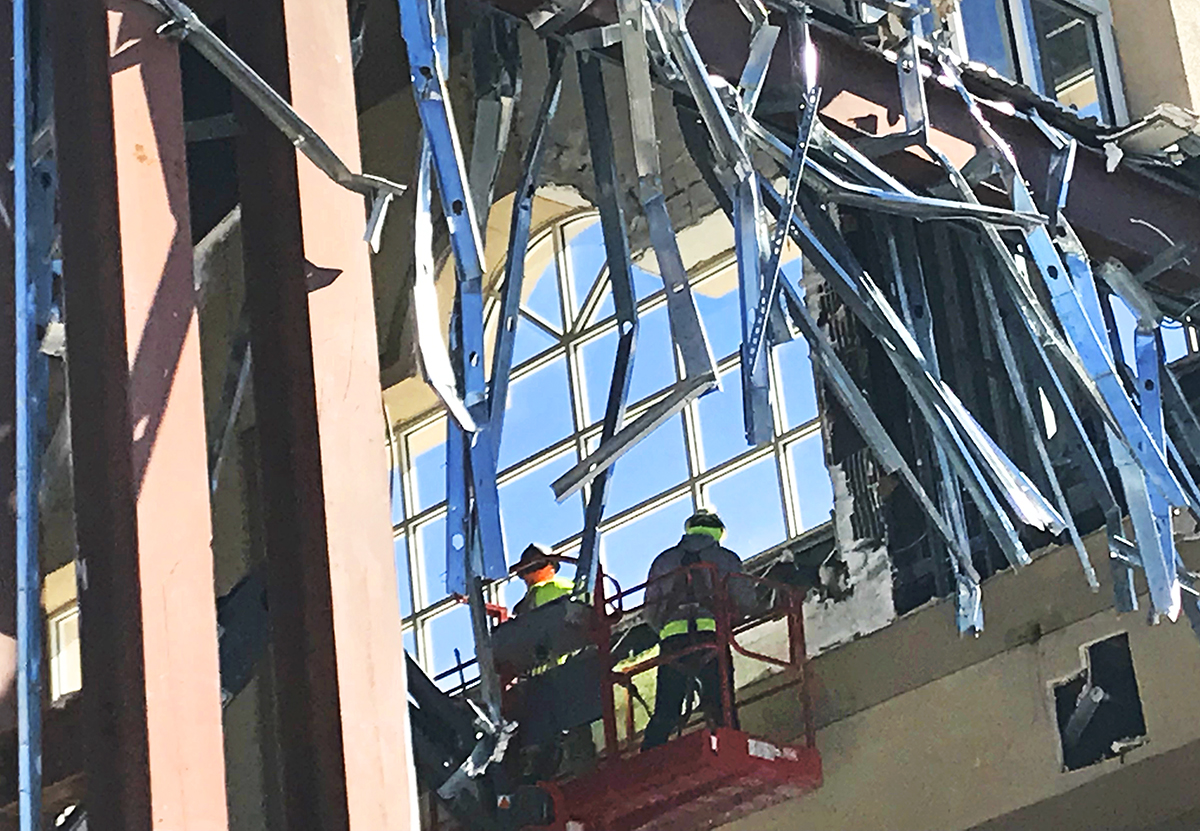 "Regal will begin the interior remodel in the next week or so," Hutchens told the32789. "The overall remodel will take approximately three months, but the theater will reopen Feb. 3."
Winter Park City Commission previously denied a request for the installation of LED signage on the theater facade. Residents and commissioners spoke against the additions, citing light pollution and possible traffic distractions.
The renovations will be the largest that Winter Park Village has undergone since it was converted from the former Winter Park Mall in 1999. New building designs will house a list of new tenants, announced last year, and Ruth's Chris Steakhouse opened a new 7,840-square-foot restaurant at the former Pier 1 Imports location in October.
Drivers coming from Orlando Avenue can still enter Winter Park Village from the Gay Road intersection during the Main Street closure, but traffic will be diverted at the first intersection inside the complex.