Winter Park took a big step toward the next fiscal year during the July 13 City Commission meeting as City Manager Randy Knight presented the 2022-23 proposed budget.
Knight began the presentation by pointing out current challenges, specifically inflation and the supply chain, that have led to increased materials costs which affect services.

According to the proposal, the citywide budget of $198 million represents an 11% increase over the FY 2021-22 budget of $179 million. Approximately $1.6 million of revenue growth comes from the projected operating revenue of the Winter Pines Golf Course which is expected to offset its own expenses and debt service.
The primary source of growth will be an estimated property tax revenue increase of $2.3 million over last year. The increase comes while maintaining the current millage rate of 4.0923, which has been in place for 14 years.
Revenues will also be supported by $500k of American Recovery Plan Act funding, which was approved last year for use in 2023.
Knight also provided examples of spending growth that include:
Support of a climate action and resiliency plan through grant support.
A 7% increase in annual support to the library, totaling $1.77 million, to assist with increased traffic and inflation pressures.
Expand funding for the city's historic home rehabilitation program to a total of over $100k.
Support final of three years of accelerated funding to replace and upgrade meters in the water and electric utilities.
A pilot program for a community service officer through the Police Department.
Capital projects total $22.7 million, marking a $1.1 million increase over the prior year. Projects receiving the most money in each category are:
General capital projects: $1,547,403 for pavement resurfacing, bike path, curbing, and brick road repairs.
CRA capital projects: $2.4 million towards the planned improvements to Martin Luther King Jr. Park. These would include landscaping, lighting, beautification, parking, play area, and water features. Design work is still in the finalization process.
Stormwater capital projects: $300,000 for North Lakemont Seminole Ditch Piping.
Water and Sewer Fund capital projects: $2,396,717 for Winter Park's share of capital improvements at the shared Iron Bridge Water Pollution Control Facility in Orlando.
Electric Services Fund capital projects: $7,392,000 to underground electric utility lines. This is an expansion of funding to accommodate inflationary pressures.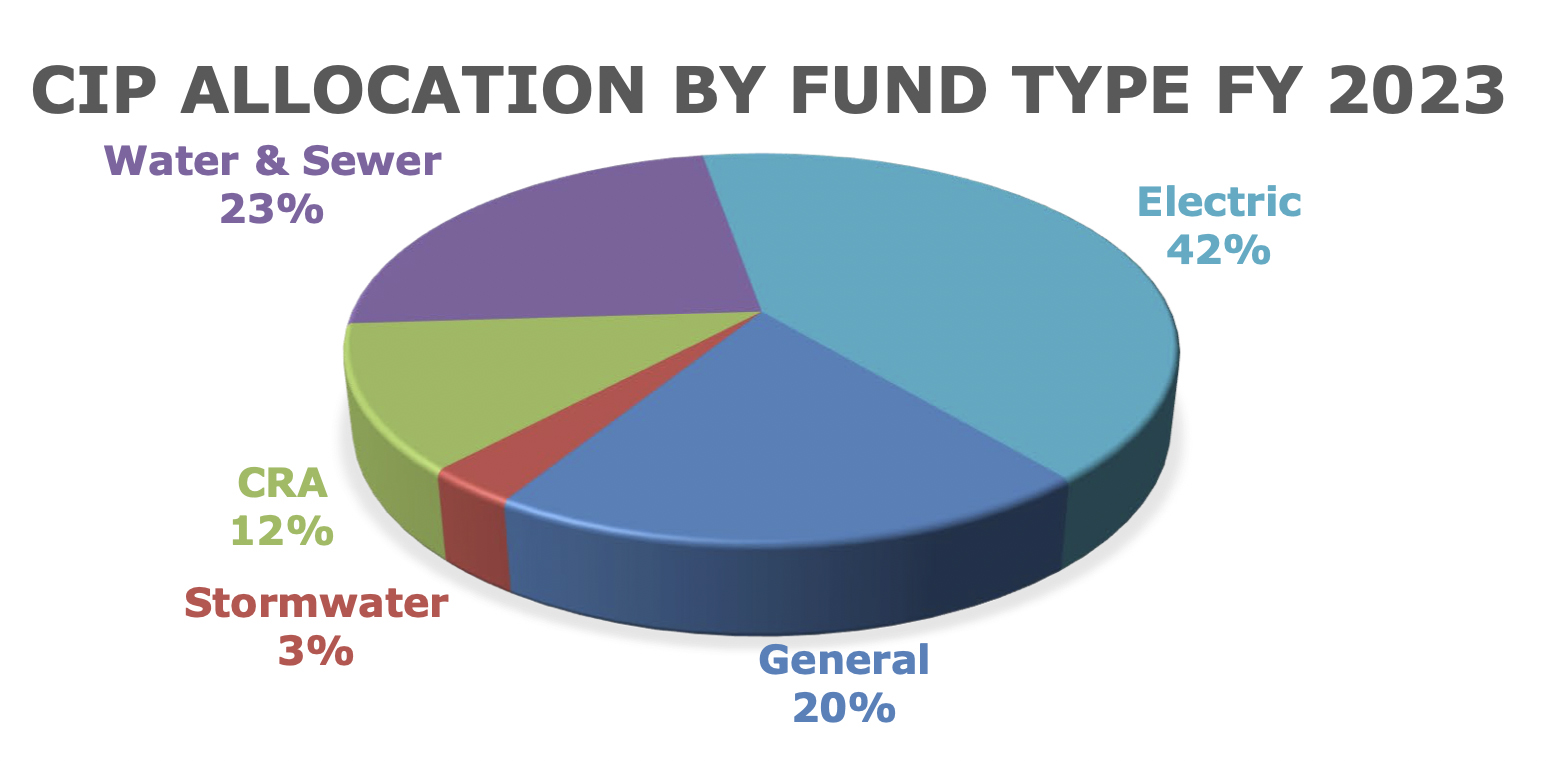 City Commission will announce the tentative millage rate at its July 27 meeting and budget adjustments will be made in August. Public hearings on the adoption of the new budget will take place at the commission meetings scheduled for September 14 and 28. The public will have an opportunity to comment on the budget at each commission meeting until the second budget hearing in September.
Click here to see the entire 2022-23 budget proposal.