Three construction projects representing a total of 35,797 square feet of new commercial space were on the agenda at the June 22 City Commission meeting.
Conditional use approval was granted for the redevelopment of two properties on the same block of North Orlando Avenue, between West Morse Boulevard and Symonds Avenue.
The first proposal, submitted by PRN Real Estate & Investments, Ltd., would redevelop the former SESCO Lighting location at 1133 W. Morse Blvd. into a 16,500 square-foot, two-story, showroom/office building for plumbing products distributor Ferguson Enterprises, Inc.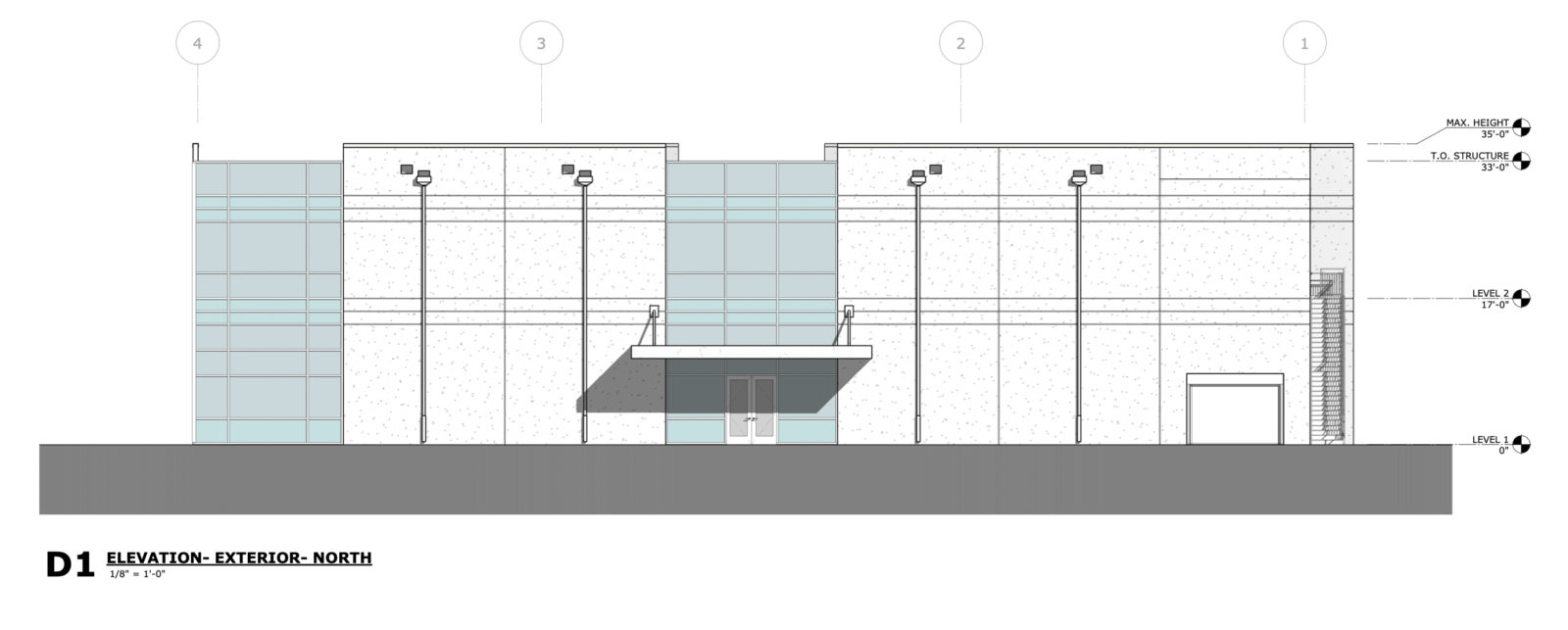 The second proposal, submitted by CentreCorp, Inc., involves developing the former Priceless Dry Cleaners location at 220 North Orlando Ave. into a 5,297 square-foot, one-story, showroom/office building for Paradise Grills.
Conditions for each project were largely similar and include:
Landscaping with a retaining wall to prevent mulch and other debris from floating into the sidewalk and streets.
Rooftop mechanical equipment and back of house equipment not visible from the street.
Modifications to widen the sidewalk at the front of each property.
The 1133 W. Morse Blvd. parcel was legally combined with the neighboring First Watch property, at 140 N. Orlando Avenue, to accommodate the necessary floor area ratio and parking availability. The length of the building would also span the property's Morse Boulevard frontage, which raised some concerns regarding sight line issues at the intersection of Morse Boulevard and the Harper Street access road.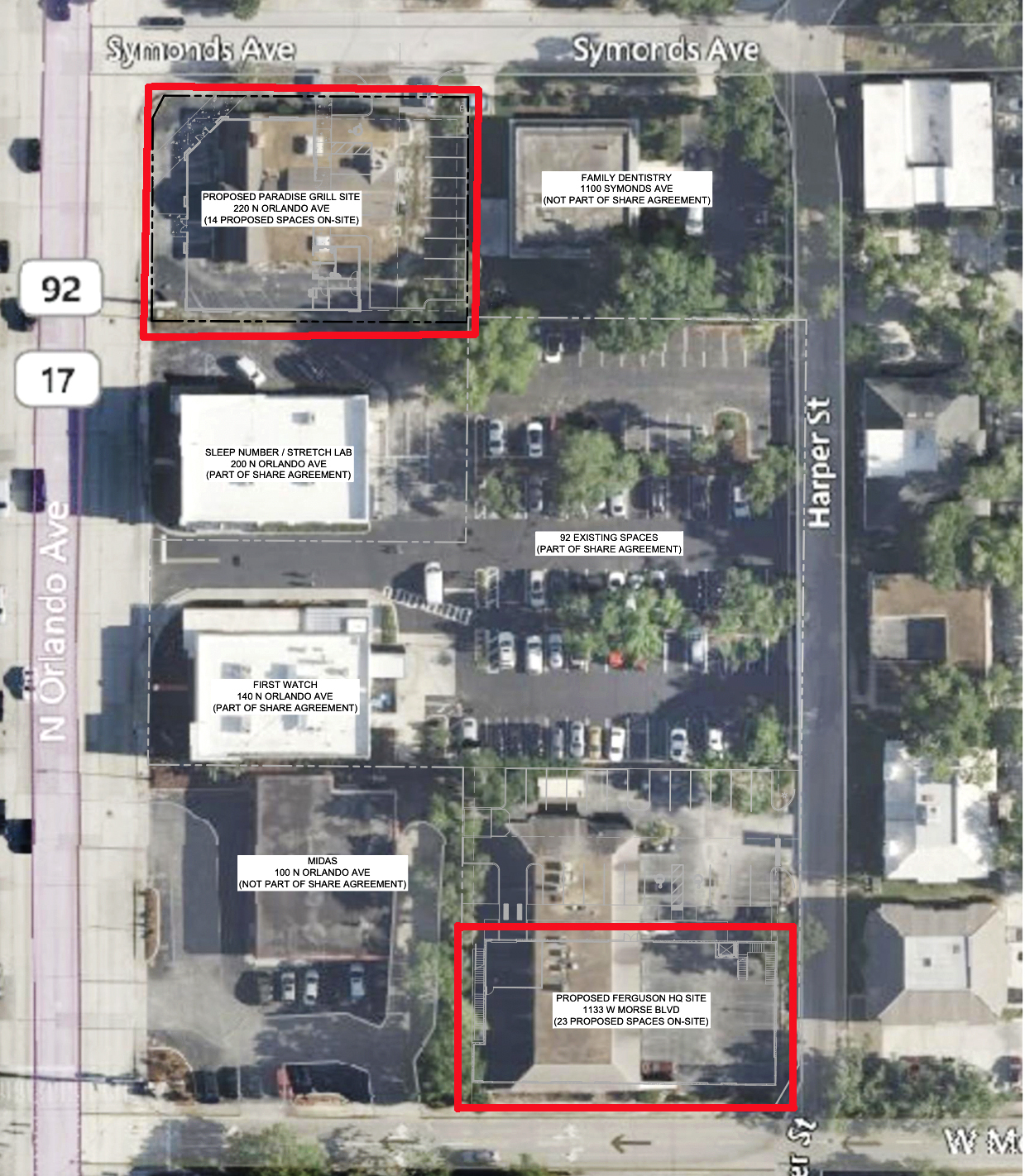 "My concern is the building edge going straight up to a small narrow road," said Mayor Phil Anderson, who asked for more input from city staff regarding safety and visual impact at the corner.
"When this project comes in for building permit we'll make sure there are no sight line issues," said Planning & Transportation Assistant Director Allison McGillis.
Commissioners also approved the second reading of a property swap contract with Elevation Financial Group, LLC.
The contract, presented at the June 8 commission meeting, grants Elevation Financial .695 acres of city-owned land at 631 N. New York Ave. in return for a portion of their neighboring property, along with a $1 million payment to offset a net decrease in the value of the city's property.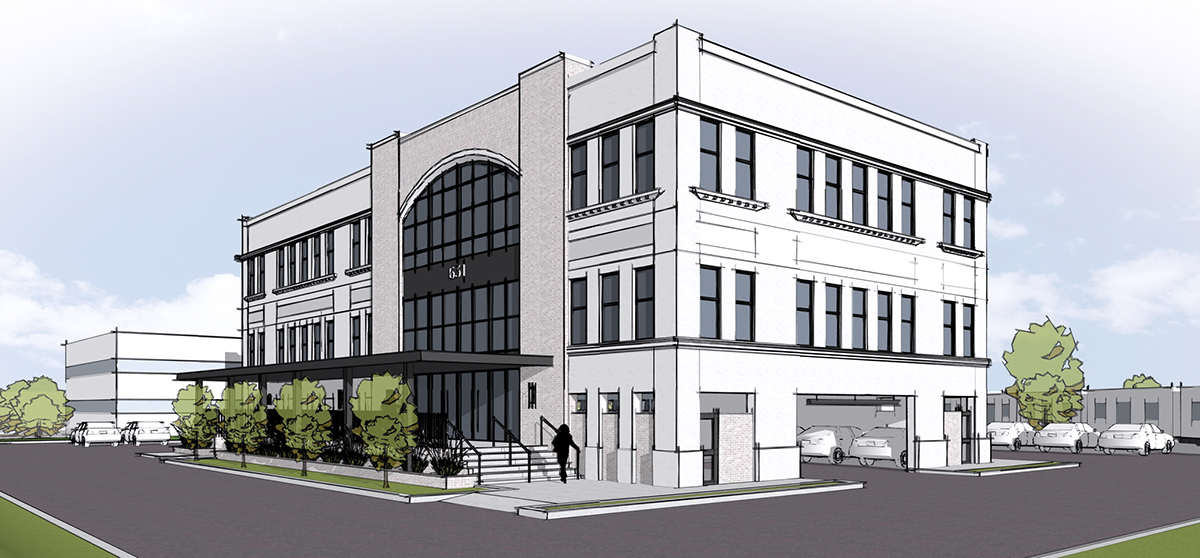 Per the agreement, Elevation Financial will build a three-story, 14,000 square-foot headquarters on the acquired property within the next five years. Commissioners approved the contract with the addition of a first right of refusal, allowing the city to buy back the swapped property should the land be sold prior to completion.