The path to a new Central Park stage was cleared when the old metal structure was demolished on the morning of Tuesday, June 14. City staff and members of the media watched as work crews brought down the aging framework in a matter of minutes.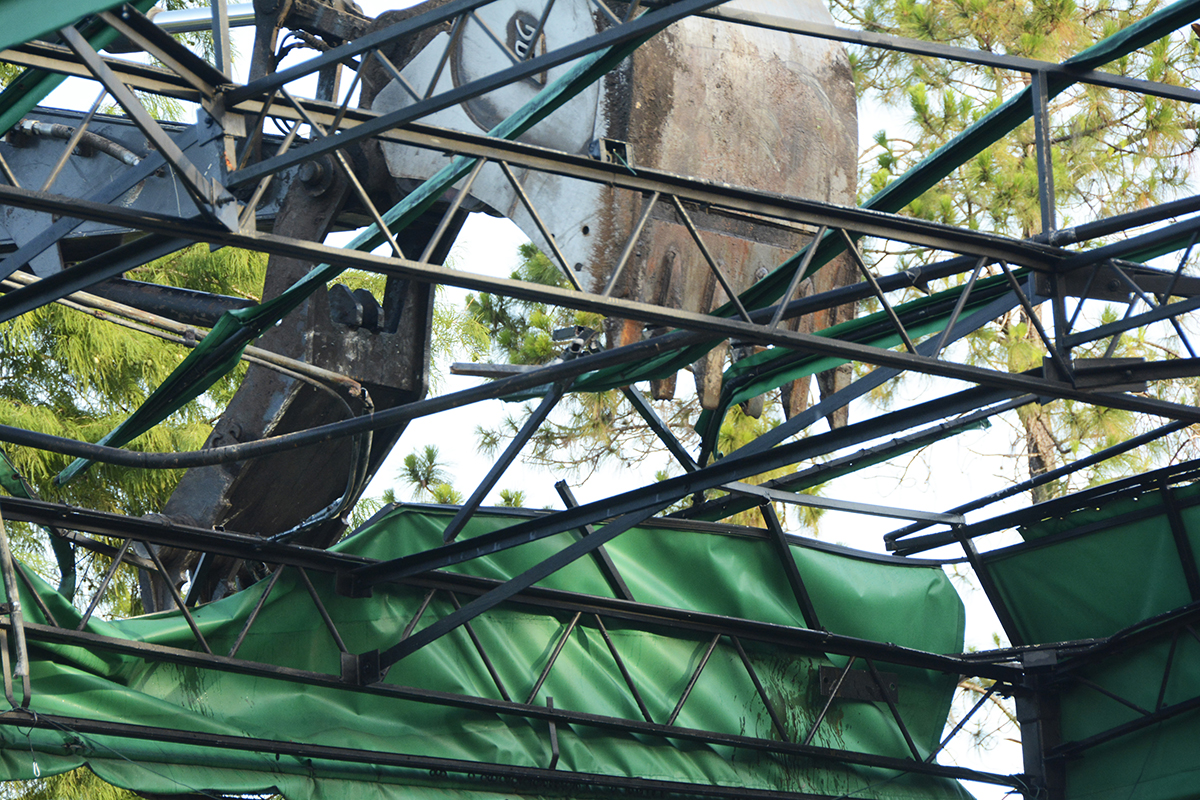 The original stage was built 40 years ago with the only significant improvement being a refitting of the canopy after damage was sustained during the hurricanes of 2004. Once the concrete platform is broken apart and debris is cleared, construction on a new stage design will begin with completion expected in September.
Enhancements will include the following:
New stage lighting systems
A new wiring and pulley system for vendor-supplied audio
A hardtop replacing the fabric canopy
A new sound system that will reach farther into the park
The new stage will also take design cues from the architecture of the nearby Winter Park Train Station.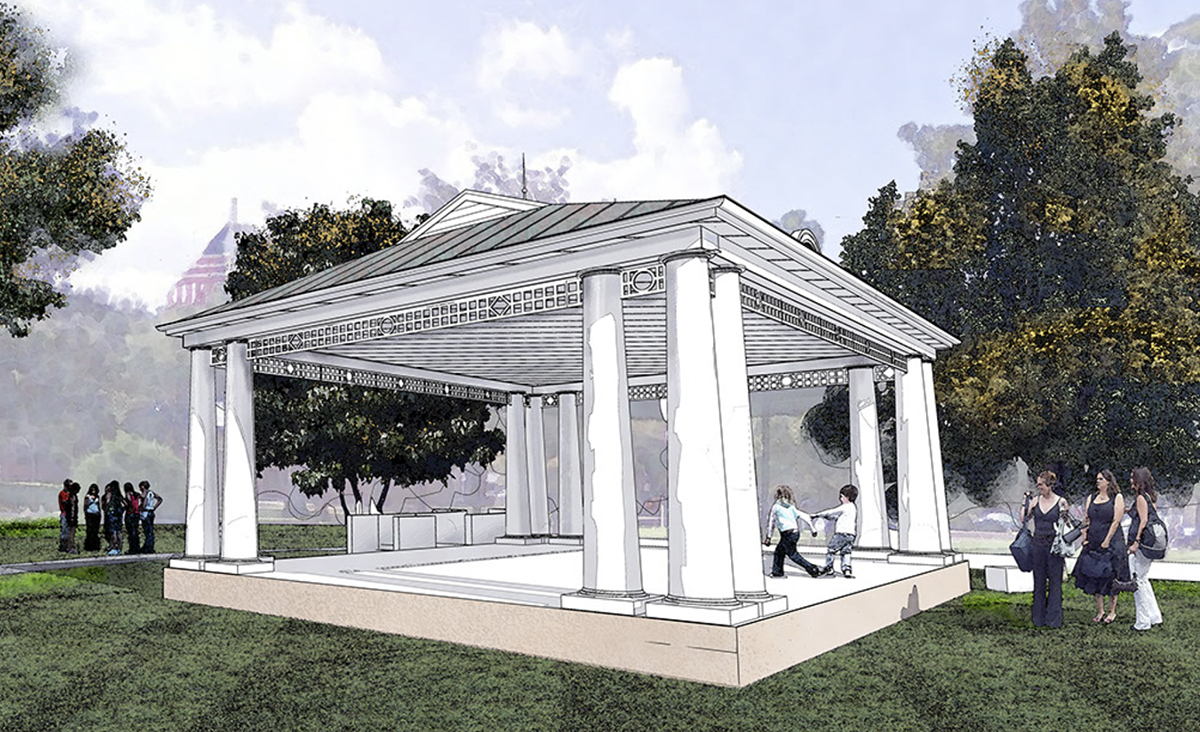 Winter Park's Community Redevelopment Agency identified the project as a priority as the stage hosts more than 75 events throughout the year including movie nights, concerts, and yoga and fitness classes. The approximate cost is just over $700K and will be split between American Rescue Plan Act funds, authorized last year by City Commission, and money included in the 2022 CRA budget.
"Outdoor venues have increased in popularity since the pandemic and city leaders felt this was an important investment," said Assistant Director of Economic Development Kyle Dudgeon, adding that plans are in place to accommodate events during construction. "This year's 4th of July celebration will be held in Martin Luther King Jr. Park and we'll be working around other needs, but in the end it will all be worth it."
A grand opening event celebrating the new stage will be scheduled in late September, details are still in the works.