Increased minimum wage, a major milestone for the new Winter Park Library & Events Center, and a new splashpad at a local park—these are just a few of the important approvals from the most recent Winter Park City Commission meeting held on October 13.
Increased Minimum Wage
Commissioners passed a motion to authorize the city manager to increase wages for full-time City employees to a minimum of $15 per hour beginning November 1. Currently, the minimum wage for full-time workers is $13.50 per hour. As the minimum wage is increased, employees in higher pay brackets will see an increase as well, maintaining a differentiation according to pay grade. For the first year, raises will be funded by gapped positions and turnover. After that, city commissioners will need to account for the additional cost in the annual budget.
"Both for the reason of attracting more employees and for the reason of paying something that might approximate a living wage, I think this is an excellent move, and I thank you for bringing this forward," said Commissioner Marty Sullivan.
Winter Park Library & Events Center
The new Winter Park Library & Events Center has received its Certificate of Occupancy and crews are currently installing furniture, fixtures, and equipment. Movers are scheduled to transfer library books the first week of November and a community open house is planned for December 11.
Commissioners unanimously approved the ordinance for the lease and the operating and funding agreement with the library, which is a separate nonprofit entity.
So far, 28 weddings are booked for the events center according to staff. Other public and private events and conferences are planned as well.
Additional Turn Lane at Denning Drive and Fairbanks Avenue
Starting in November, crews will begin demolishing the former dry cleaners and spa at the northwest corner of Denning Drive and Fairbanks Avenue. According to City Manager Randy Knight, Orlando-based planning and engineering firm Kimley-Horn is contracted to design a dedicated turn lane for drivers going south on Denning Drive and turning right onto Fairbanks Avenue. Commissioners requested that project be expedited to ease traffic in the area.
Additionally, it was decided that staff would reach out to the Florida Department of Transportation to discuss safety and traffic light improvements at the intersection of Morse Boulevard and Highway 17/92 in the same area.
New Splashpad/Interactive Fountain
Commissioner Sheila DeCiccio expressed concern that the splashpad/interactive fountain was removed from Shady Park and from the plans for Progress Point Park.
"Lots of moms want an interactive fountain for their kids to play in," DeCiccio said. "I think Progress Point would be the perfect place."
Original plans for Progress Point Park included two fountains; however, the commission removed one when they were trying to trim the overall scope of the project. Director of Planning and Transportation Bronce Stephenson confirmed the commissioners decreased the overall scope but did not change the budget. Therefore, some funding is available to add back an interactive fountain.
Other commissioners discussed the plans to add the feature to MLK Park. Those plans are not yet finalized and subject to change. Ultimately, commissioners requested recommendations for staff to include an interactive fountain at one of the City's parks.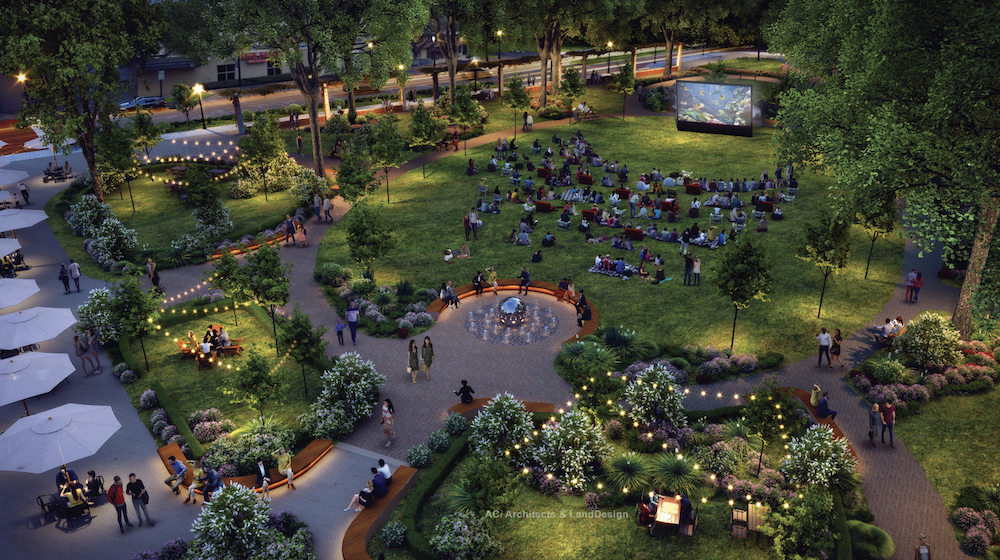 Nonprofit Funding
During the review of regular commission reports, Commissioner Sullivan announced the results of the City's efforts to fund additional nonprofits using federal COVID-19 funds. On July 1, the city opened an application process for any Winter Park nonprofit that met certain qualifications to receive a one-time grant.
Sullivan said through the process, $260,000 was awarded to 31 nonprofits. That is in addition to the $600,000 allocated to the Library & Events Center and the $25,000 dedicated to nonprofits with which the City has a historical relationship.
Additional items discussed at the October 13 meeting can be found on the City's official agenda page or by watching the video recording of the meeting.