Correction: The original version of this article stated that the project was delayed due to a request for a land-use agreement. However, the project was also delayed due to a variety of other factors, one of which being the effects of COVID-19.
Drivers might notice a pop of added color at the northeast corner of W. Fairbanks Avenue and its I-4 exit in Winter Park, as the City recently welcomed the installation of its new $150,000 public art project, "Rhythmic Colors."
Funded by the Florida Department of Transportation, Rhythmic Colors consists of a long row of 100 18-foot multicolored poles, stretching west from the Skycraft Parts & Surplus store toward I-4 on the north side of Fairbanks Avenue.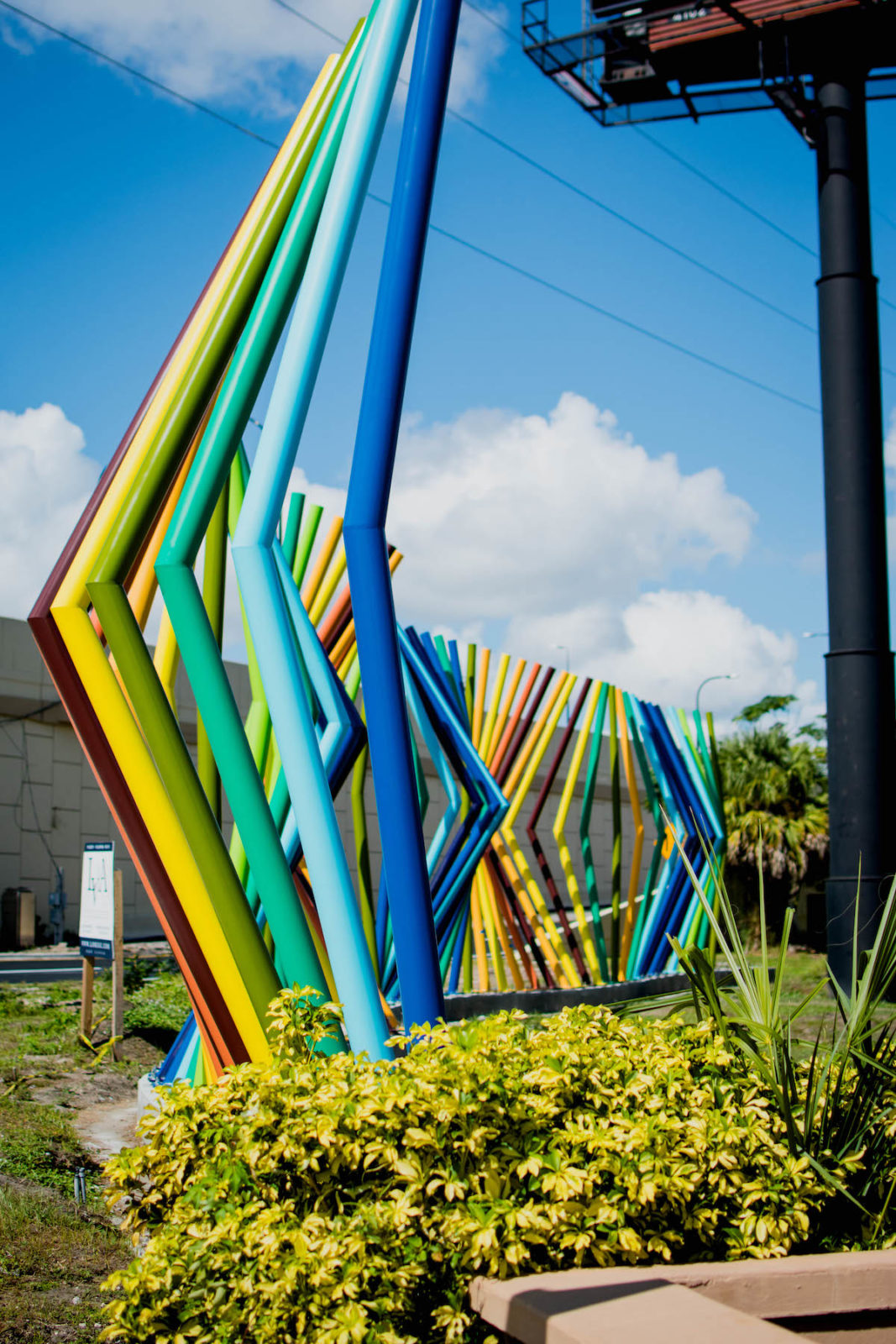 After launching its search in October 2019, the Public Art Advisory Board selected the art designed by Orlando-based RLF Architects for the sculpture, which the Winter Park City Commission later approved in early 2020. Initially, the sculpture was set for an unveiling in February 2021, however, a land-use agreement requested by I-4 Ultimate, along with the effects of the pandemic, caused a delay in the installation of the sculpture.
Per the agreement, the City will landscape the area around the installation, which is part of a more extensive series of I-4 art installations paid for by the I-4 Ultimate Art Endowment Program and funded by the I-4 Mobility Partners. According to City Manager Randy Knight, Winter Park is one of six cities to receive funding for a public art installation along the I-4 corridor.
"Our Public Art Advisory Board has been working diligently to help RLF's design and vision of 'Rhythmic Colors' come to life," Knight said. "We look forward to completing the project and presenting it to the community at the end of October, so this beautiful sculpture will be on display for residents and guests as they arrive to and depart from Winter Park."
The City plans to host a celebration for the I-4 Ultimate installation on Friday, October 29 at 9:30 a.m., and will share more details as the date approaches.
"We are very excited to be part of the I-4 Ultimate Art Endowment Project which provides us an opportunity to showcase Winter Park as the city of arts and culture," Knight said.