The urban design, civil engineering, and landscape architecture firm, LandDesign, presented several 3D models demonstrating varying levels and densities of development for two sections of the Orange Avenue Overlay (OAO) district to the public and Winter Park City Commission. The goals of development along the OAO are to increase walkability along Orange Avenue, to encourage construction on empty lots, and to add green space. Ultimately, the intent is to create a welcoming area for patrons to live, shop, dine, and play.
Ray Waugh, managing partner at LandDesign, walked through different development scenarios for the district as requested by commissioners. He focused on two key areas along Orange Avenue: the North Gateway (Parcel J) at the southeast corner of the intersection of Denning Drive and Fairbanks Avenue, and the South Gateway (Parcel D), which is two plots east of Orlando Avenue and south of Orange Avenue.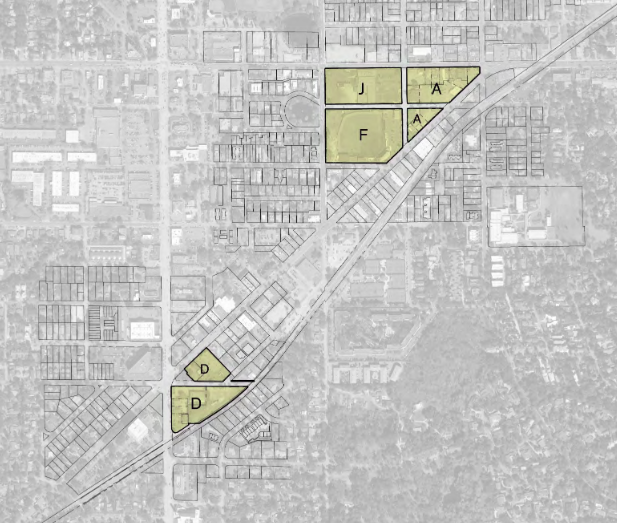 After the initial OAO was passed in March 2020, some residents and commissioners pushed back, concerned that six- and seven-story buildings would ruin the charm and scale of Winter Park. They also worried that not enough consideration was given to stormwater and parking issues. The City Commission repealed the OAO in April and have since worked to determine an alternate plan. Vice Mayor Carolyn Cooper is among commissioners who have been pushing for 3D designs to see what key properties in the district might look like. 
During the public forum, Waugh pointed out several times that this presentation was not a development or design proposal, but simply an example of what development could look like at each of the varying densities. The densities presented were based on Floor Area Ratios (FAR), which is the measurement of a building's floor area in relation to the size of the lot. The presentation included options for each gateway with Floor Area Ratios of 0.6, 1.25, 1.5, and 2.0.
At each gateway, the possible developments being considered are dependent on the Floor Area Ratio that would be implemented. The North Gateway may include office and retail space, surface or garage parking, multi-family housing, and/or a hotel. The South Gateway may include a hotel, office and retail space, surface or garage parking, multi-family housing, and/or a park.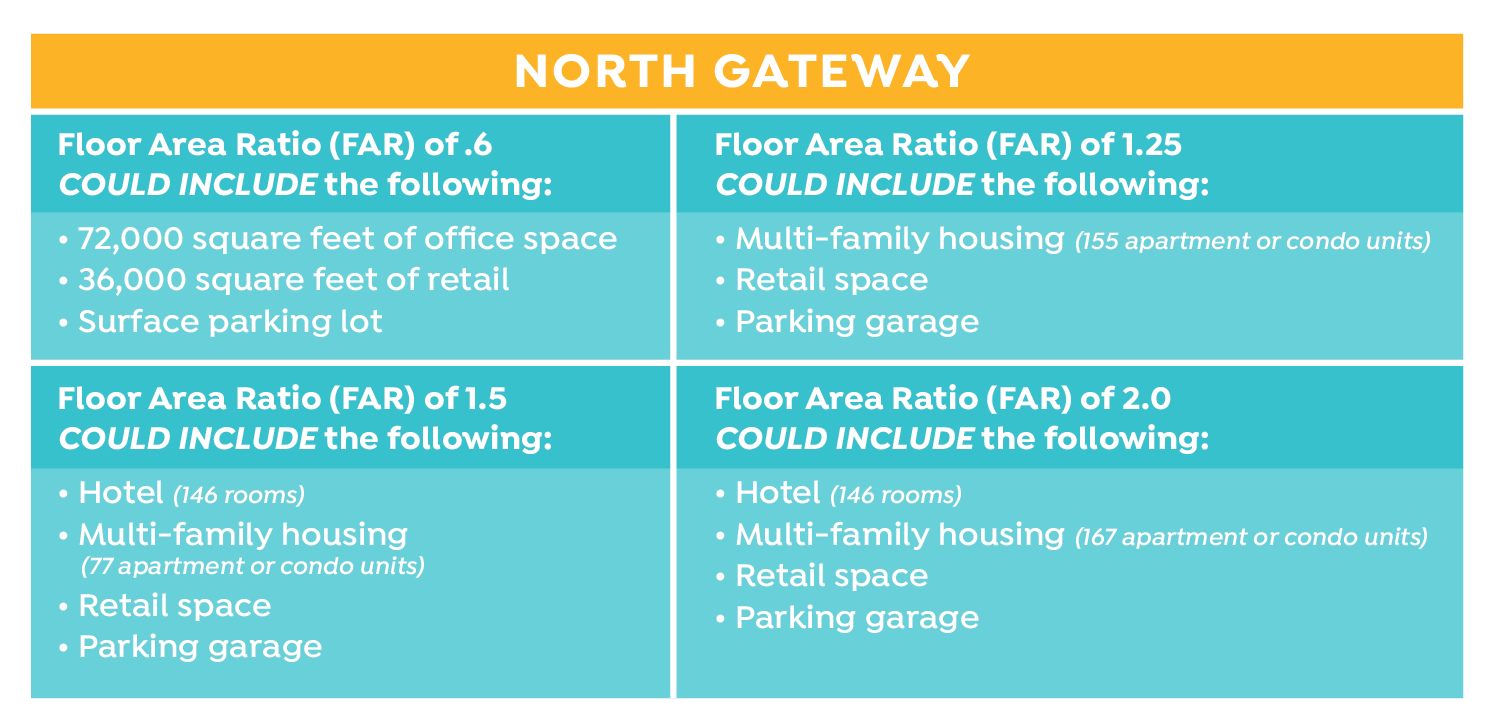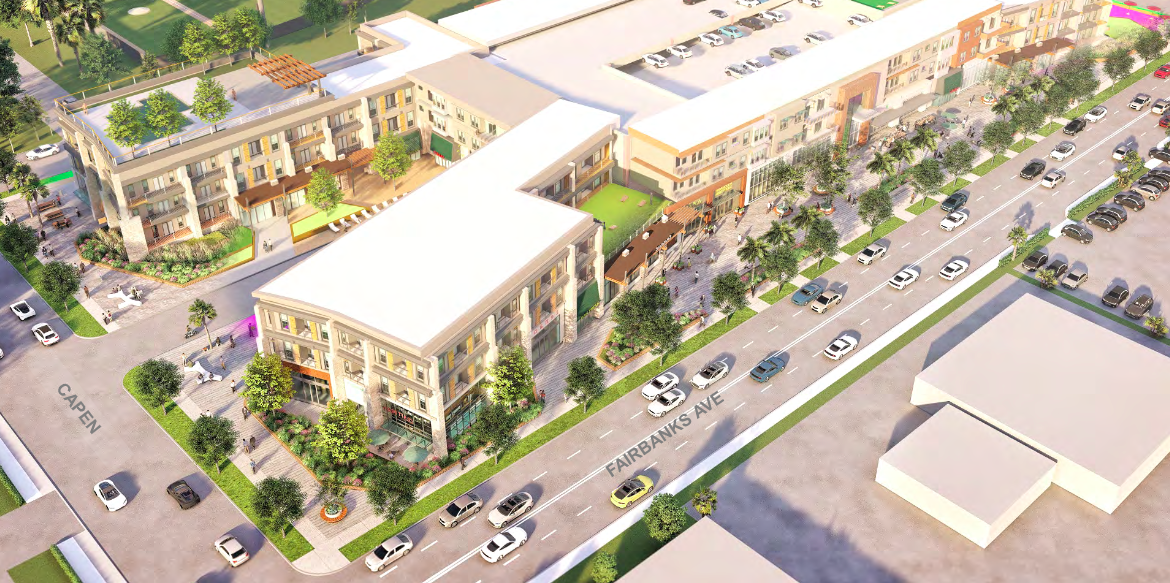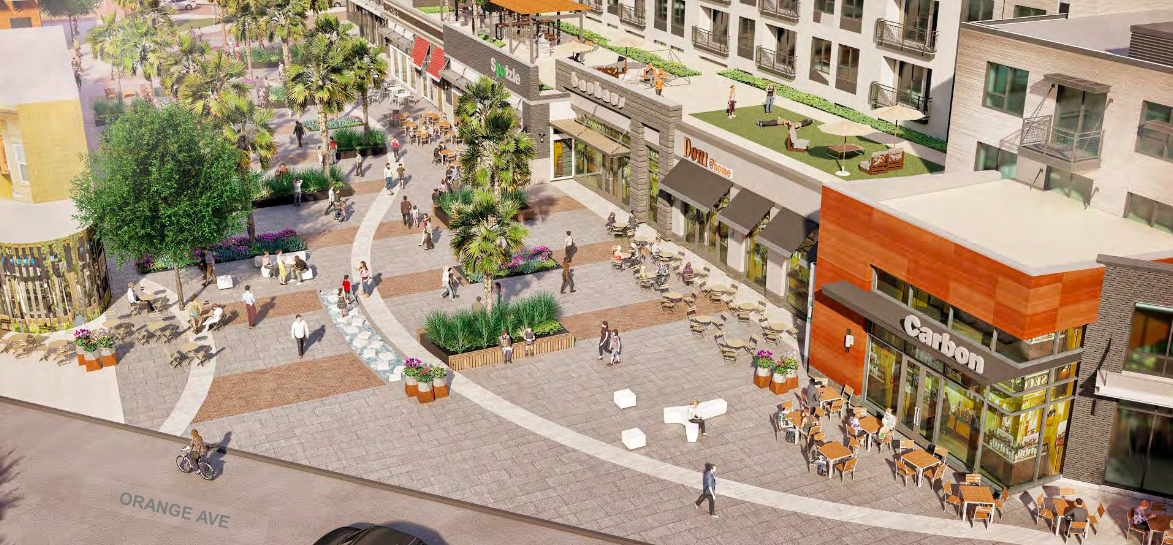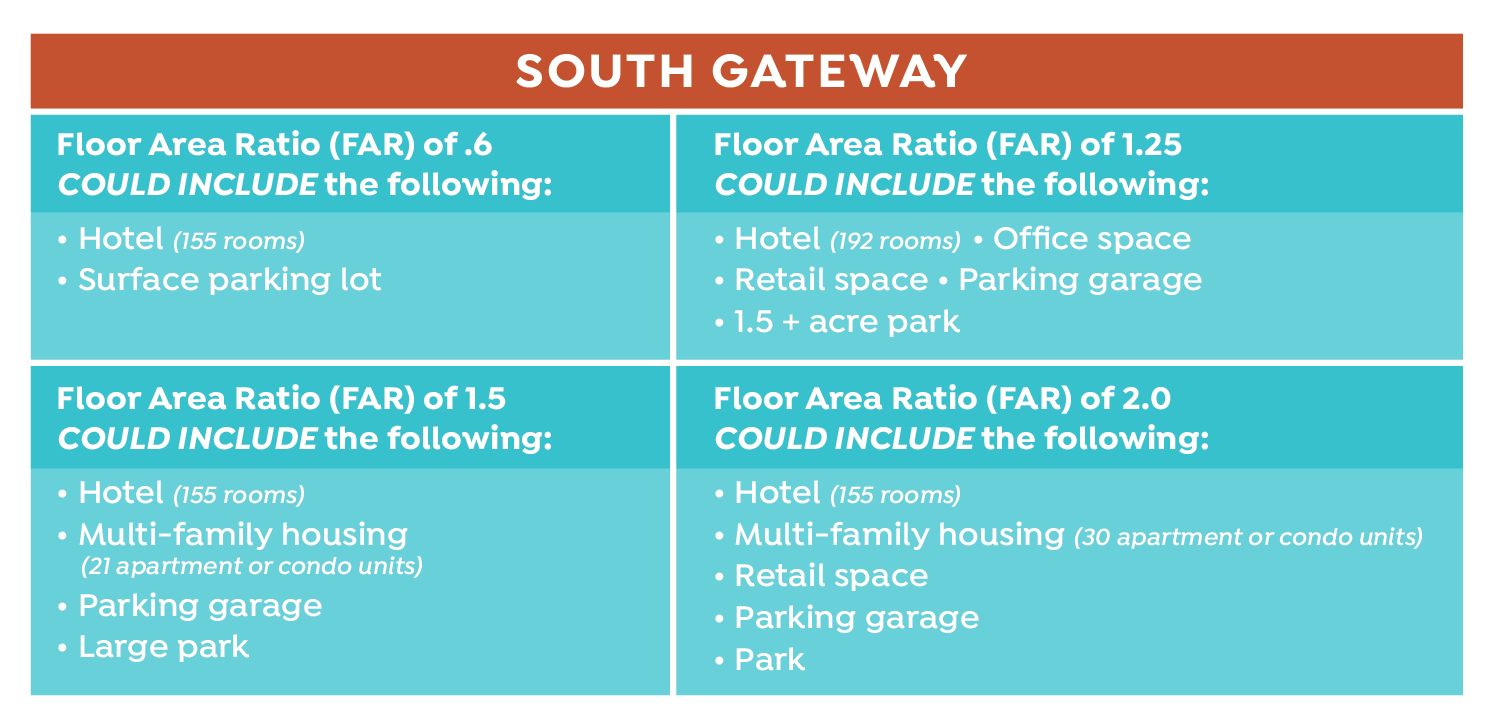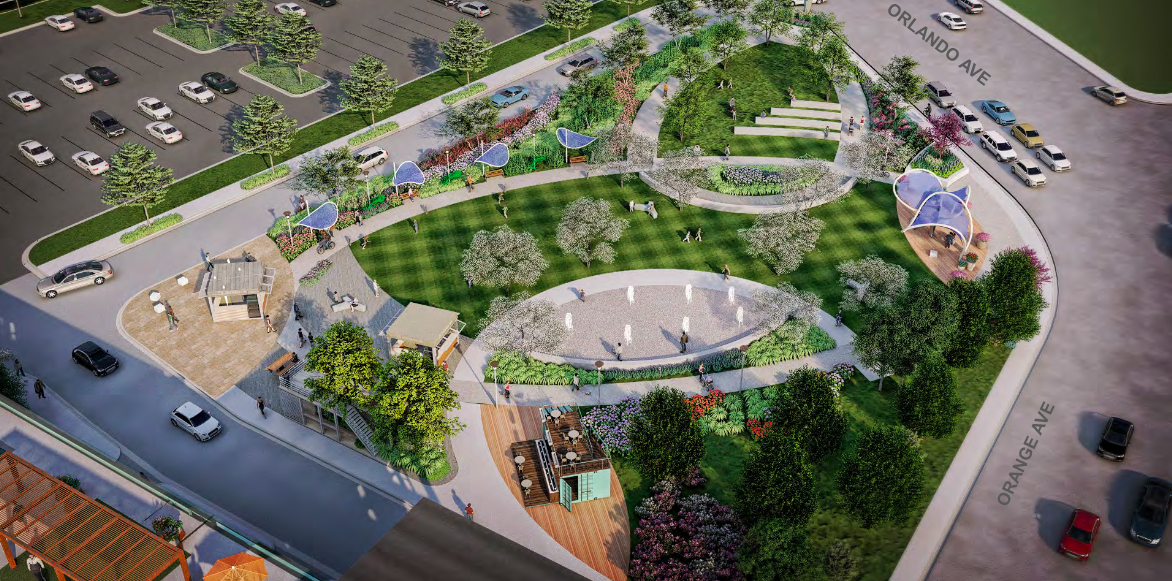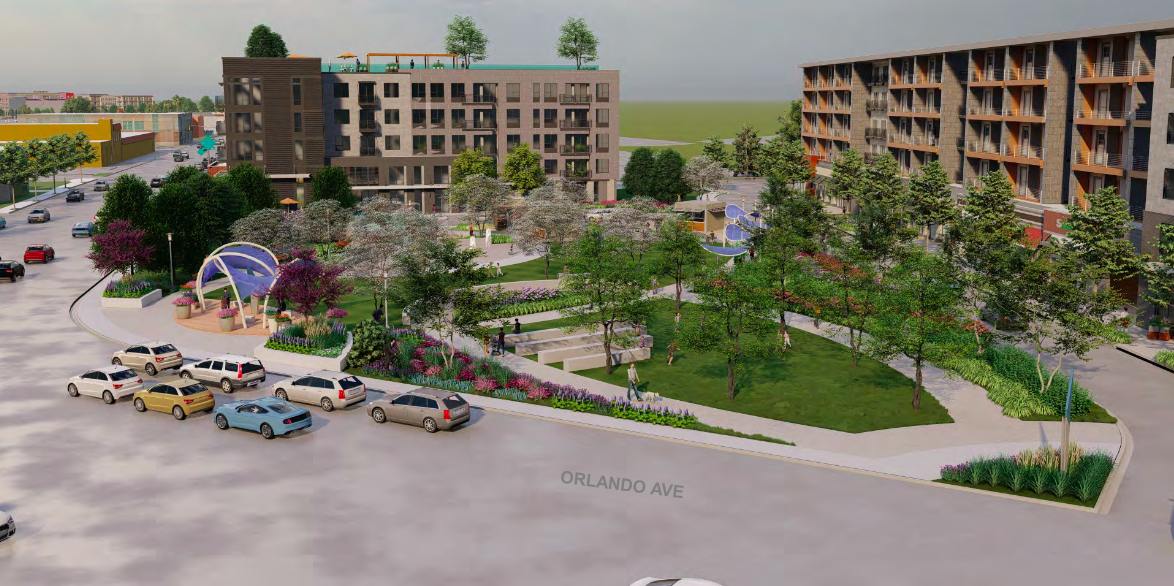 To see the entire presentation with additional renderings, watch the meeting recording, or read more about the Orange Avenue Overlay district, visit the City of Winter Park website.