On Friday, the32789 attended a guided tour hosted by the City of Winter Park for a sneak peek of the much-anticipated Winter Park Library & Events Center. The campus, designed by world-renowned architect Sir David Adjaye in partnership with local firm HuntonBrady Architects, is set to open Fall 2021. The project, which is being constructed by Brasfield & Gorrie General Contractors, will offer countless noteworthy features including awe-inspiring design, dynamic venues, and modern spaces fit for learning and collaboration.
The library and events center are contained in two separate buildings and share a porte-cochere that will lead guests to the parking lot. The design of the structures is impressive, featuring a blend of striking, straight edges and tall, elegant arches. They are positioned closely together in a way that creates grand angles between the corners of the buildings and establishes a stately presence.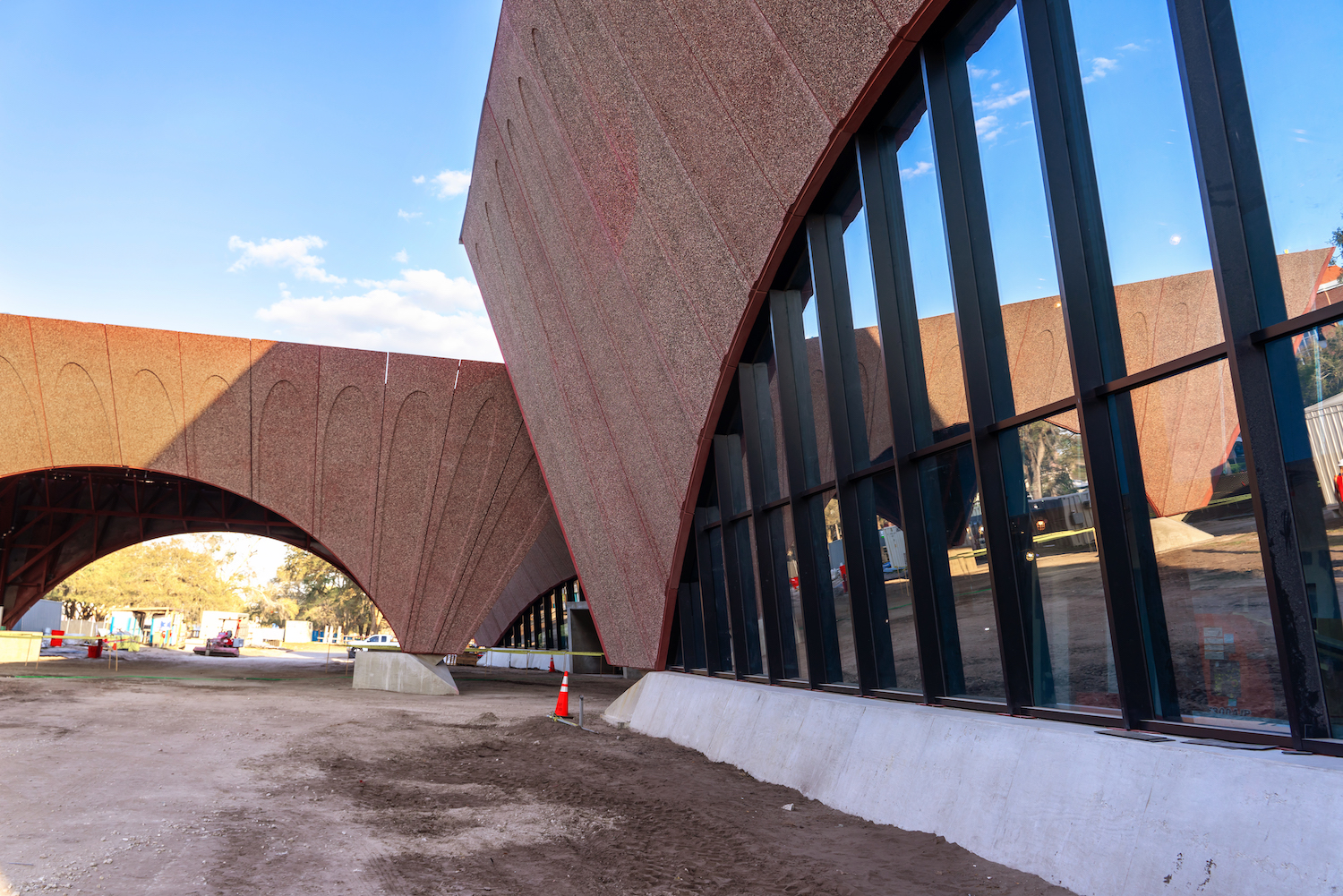 Both the library and the events center will boast grand staircases, placed intentionally so that either one would be visible from the other through the tall, arched windows that run the length of both buildings. The library's grand staircase will spiral from the first to the second floor and will feature a skylight directly above its center as an homage to the skylight that existed in the current Winter Park Public Library building before the third floor was added.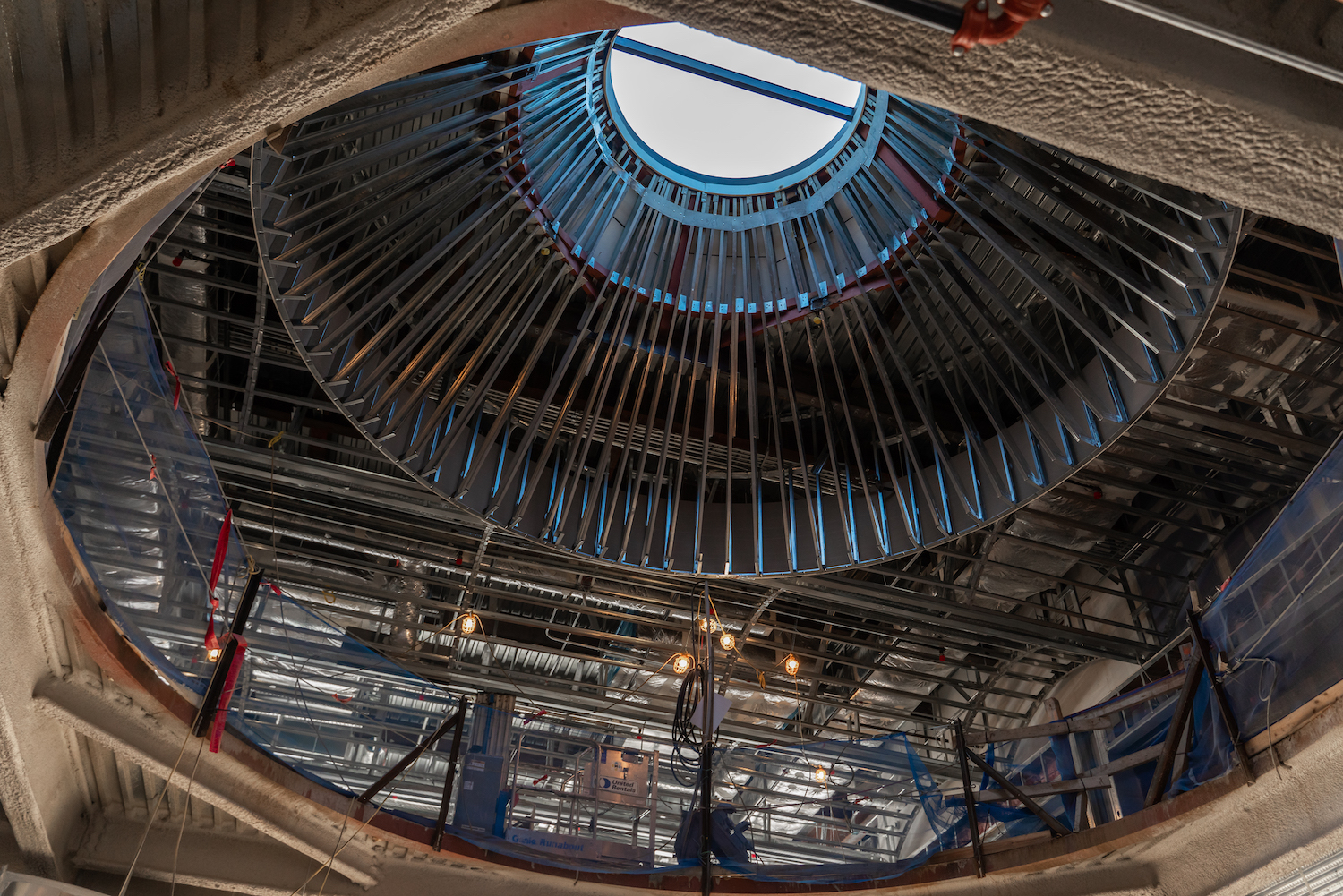 The library will provide many upgrades and improved features including but not limited to a theatre with terraced seating for over 100, several flex work rooms, a business center, spaces designed especially for younger age groups, a modern computer lab and updated makerspace loaded with 3D printers, eight private study rooms, and a temperature-controlled archive conservation room. The new space will also provide a 30% increase in collection capacity as compared to the current Winter Park Public Library.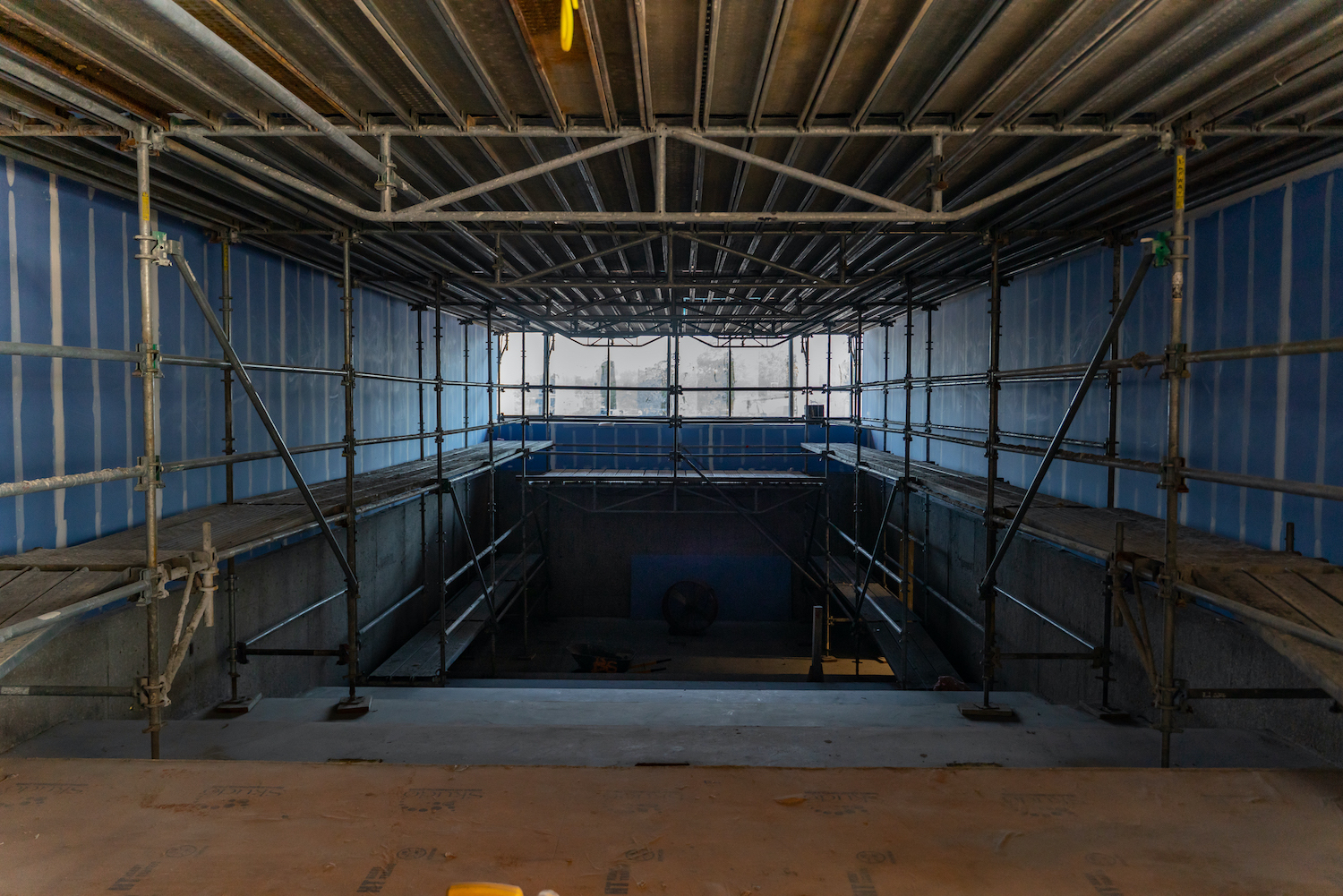 The newest software and technology will be available throughout the building along with hands-on instruction, and staff support. The library will act as a venue for classes, group work, research, speaking events, live performances, film showings, and story times.
Just next door, the Winter Park Events Center will host a range of gatherings from weddings to corporate functions to milestone celebrations and more. Guests can enjoy views of Martin Luther King, Jr. Park, Lake Mendsen, and even the Downtown Orlando skyline from many of the center's venues.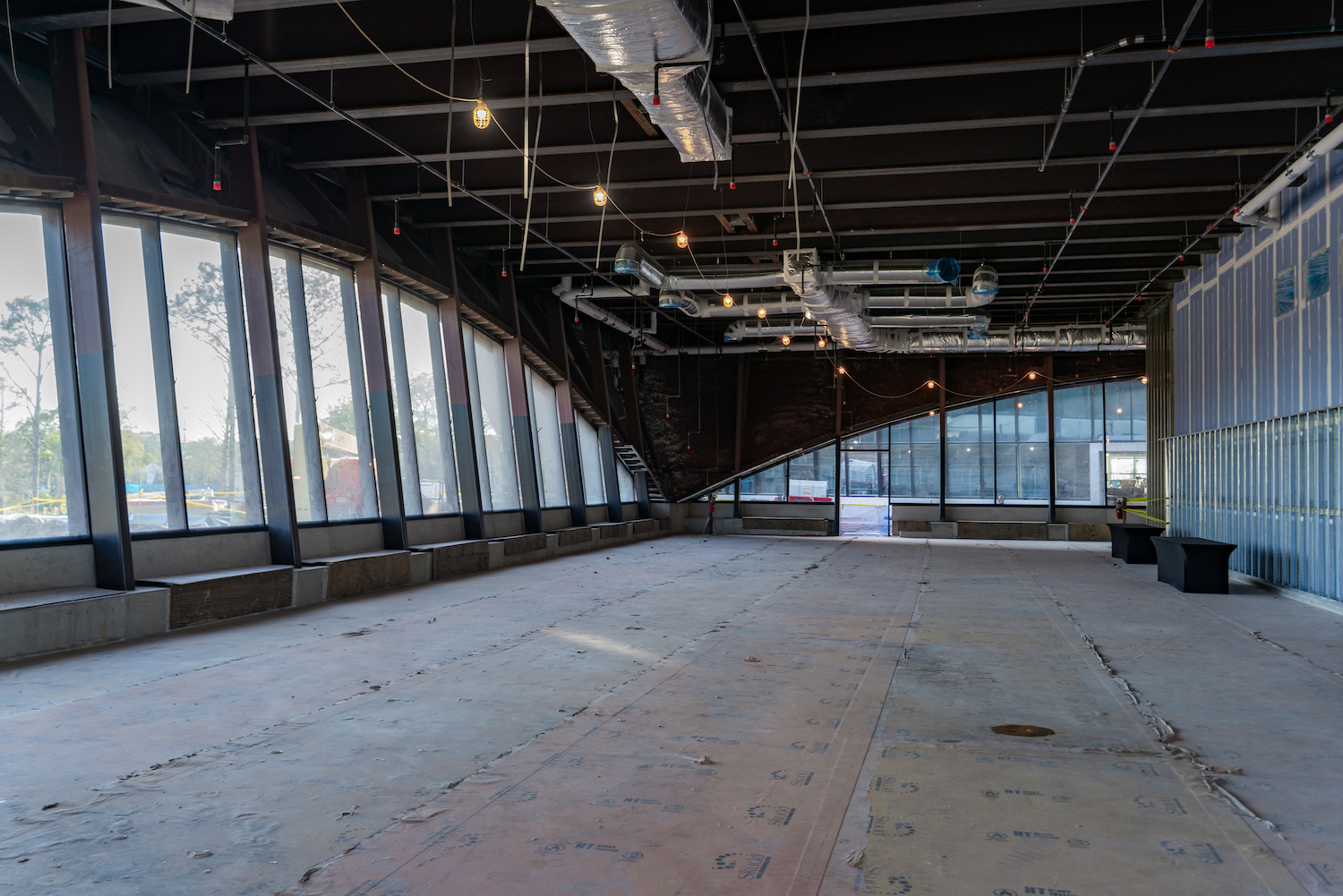 The venues, which will be available for reservations beginning in January 2022, are as follows:
Grand Ballroom [up to 300 guests]
Rooftop Terrace [up to 150 guests]
Outdoor Amphitheatre & Lakeside Landing with tiered seating [up to 450 guests]
Rooftop Meeting Rooms [up to 50 guests]
Belvedere at water's edge [up to 200 guests]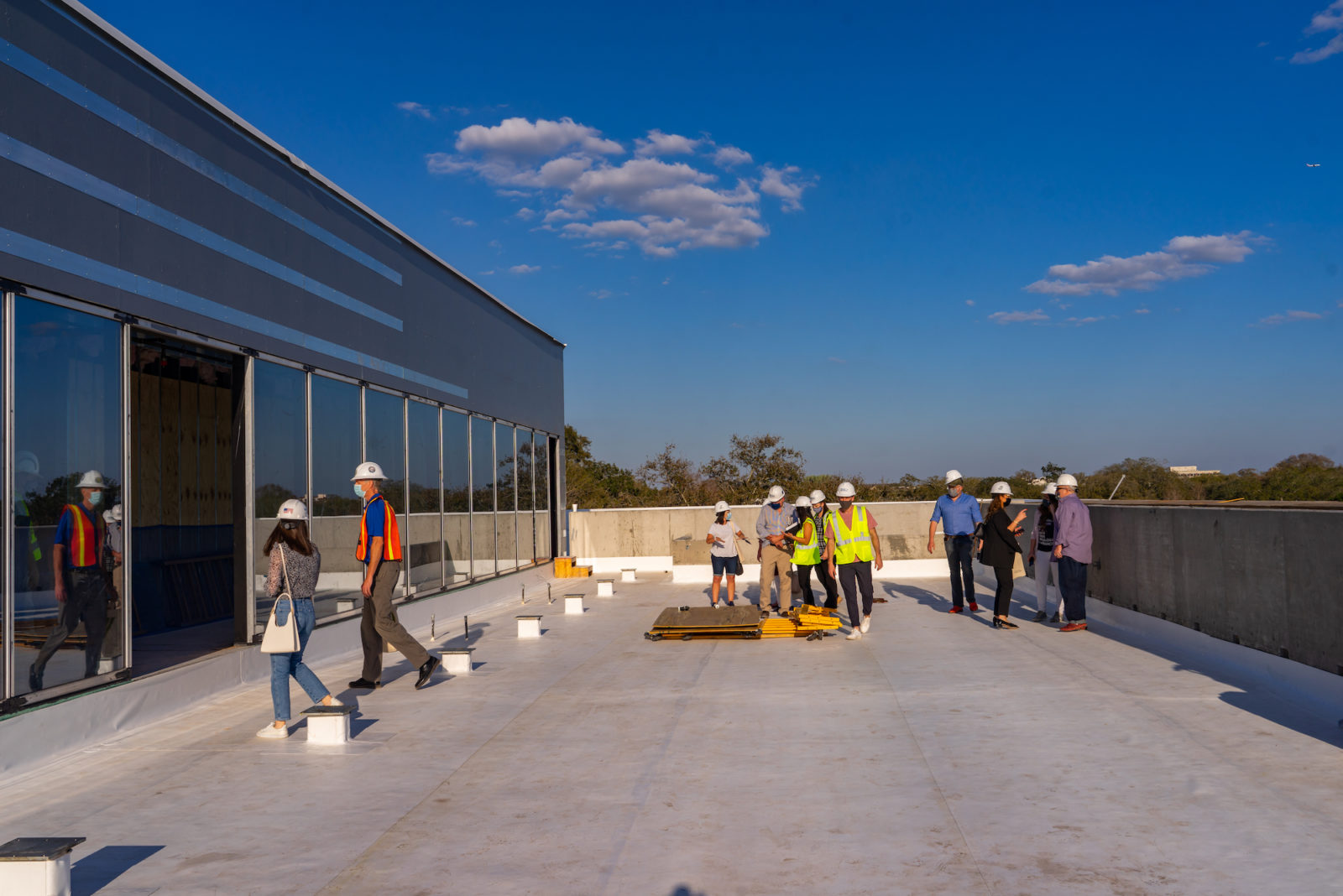 For more information on the new Winter Park Library & Events Center, visit the City's webpage on the project.