During Tuesday night's City of Winter Park Planning & Zoning Board meeting, which ran into early Wednesday morning, plans for the Henderson Hotel, proposed to be built on nearly three acres of land along Lake Killarney, were passed by the board with a 4-3 vote. This vote acts as a recommendation to the City of Winter Park to approve the project plans.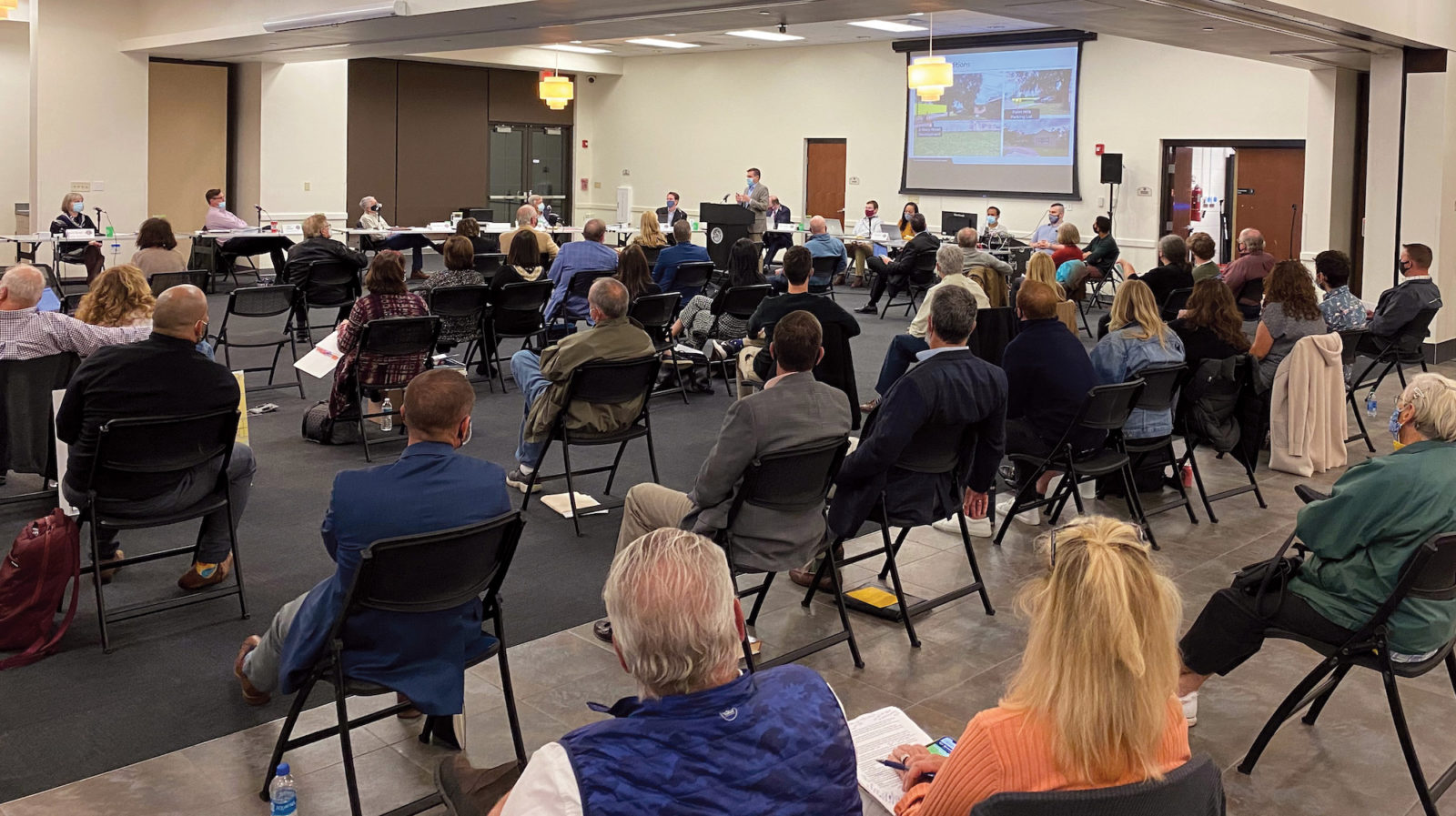 Henderson Hotel, proposed by Winter Park Historic Hotel Group, LLC, is planned to be a 5-story hotel featuring 132 rooms, 7,500 square feet of ballroom and meeting space, a 220-seat restaurant, a 235-space underground parking garage, as well as docks and walkways along the lakefront. Over an acre of open green space, which will include a new park available to the public through the Winter Park Land Trust, is also included in the plans.
The Planning & Zoning Board meeting consisted of hours of comments from residents arguing for and against the project. While some residents are in favor of the planned green space and solutions to drainage and lake cleanliness issues, others feel approval of this project will detract from the neighborhood feel.
The hotel plans require approval from the Commission because the commercial project is being proposed in a zoning district that is residential. It was suggested by Planning Director Bronce Stephenson that if approved by the City, the project plans cannot be altered by the developer down the road, one of a number of stipulations presented.
Winter Park City Commission is set to discuss the proposed project on January 27.