Plans for a McLaren exotic car dealership to fill the Orlando Avenue site currently occupied by the vacant former Orchard Supply building were discussed during a City of Winter Park Planning & Zoning Board meeting earlier this month. McLaren Orlando LLC requested an ordinance to amend the current commercial zoning code to establish a new conditional use for a "specialty transportation business" since car dealerships are in violation of the comprehensive plan that applies to the proposed site. City staff recommended denial of the ordinance.
According to Bronce Stephenson, director of planning and community development for the City of Winter Park, the current comprehensive plan is intended to help improve the visual appeal and property value along Winter Park's major corridors, which includes Orlando Avenue. He explained that City staff is not comfortable changing the language of the current code to accommodate McLaren's product at this time.
McLaren Orlando LLC currently has the former Orchard Supply building under contract and hopes to undergo a renovation of the building as opposed to a full demolition and rebuild. "What appealed to us more than the building was to be in the community of Winter Park," said Tom Roach, McLaren Orlando LLC general manager. "We're sensitive to how special this community is. We're good neighbors and we would be sure to respect our neighbors as you entertained us to do business in your town."
Mary Solick, land use counsel for McLaren Orlando LLC, explained during the meeting that the plans for the dealership would include architecture and greenspace that the company believes would elevate the corridor.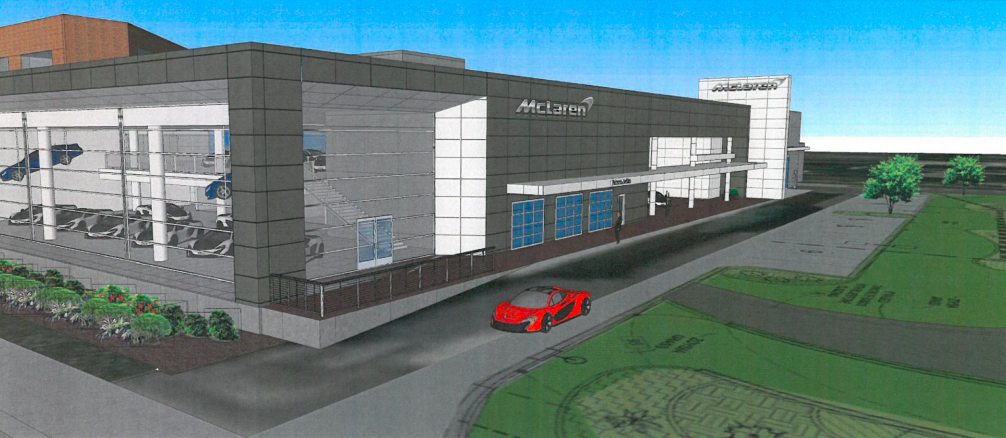 A portion of the meeting was dedicated to public comment from Winter Park residents. Some expressed concern regarding noise, traffic, and pedestrian safety, which was argued to be at risk due to test driving of high-speed vehicles. Others spoke in support of the proposed project claiming that the addition of a high-end brand like McLaren would prove beneficial to the community and that noise concerns could be easily resolved.
The Planning & Zoning Board will make its recommendation on the proposed ordinance in early December and the City Commission is set to vote on the change in mid-January.