Last week, the City of Winter Park released a Massing and Design Modeling Presentation that included a number of renderings for the hotly-debated Orange Avenue Overlay district (OAO). Created by Landscape Architecture and Civil Engineering firm LandDesign, the renderings describe and illustrate concepts that could be applied to different sections of the Orange Avenue corridor.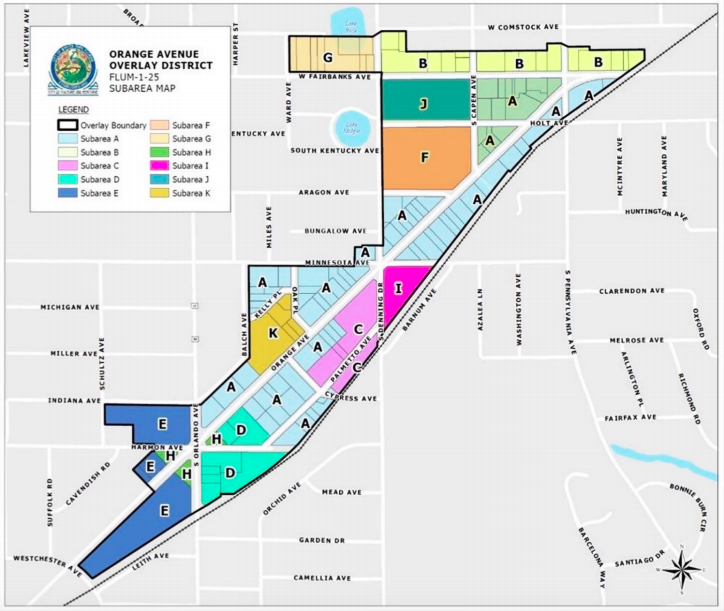 This past August, the City also released a study detailing comparable developments from different projects in the Central Florida region. This report was intended to help residents understand how other mixed-use projects similar to the OAO have taken shape in different places.
The City Commission plans to discuss the renderings from LandDesign during an October 15 virtual work session taking place from 1 p.m. to 3 p.m. Residents are able to sign up to attend the work session by emailing City Commissioner Carolyn Cooper at ccooper@cityofwinterpark.org with "Focus Group" as the subject line.
The commission will consider adoption of the OAO later this year, but feedback can be sent to mayorandcommissioners@cityofwinterpark.org.