Earlier this year, the32789 reported that Rollins College announced it would no longer be able to fund the Winter Park Institute (WPI) due to budget restraints caused by the COVID-19 pandemic. Although the decision to conclude the institute's programming was understandable considering recent circumstances, it was nonetheless a cultural loss for Winter Park. However, Winter Park Publishing Company, publishers of Winter Park Magazine, recently announced its acquisition of the Winter Park Institute in an effort to maintain the important tradition Rollins had begun.
The Winter Park Institute was established to bring experts, scholars and leaders from diverse disciplines to speak and share their experiences and perspectives in order to inspire scholarly discourse. These events have been available to Rollins students as well as general community members since the institute's inception in 2008, attracting speakers such as Sir Paul McCartney, Dr. Jane Goodall, Itzhak Perlman, Kareem Abdul-Jabbar, Martin Luther King III and Gloria Steinem.
Randy Noles, CEO of Winter Park Publishing Company and editor of Winter Park Magazine, shared that he and his team became interested in the prospect of acquiring the program soon after Rollins had made its announcement. "Pretty much immediately after [Rollins] announced they weren't going to continue it, we thought we would step in and try to find a way to keep it going," Noles said. "I've been a longtime fan of the Winter Park Institute and they've brought incredible people to Winter Park over the years… It just seemed like a really important community institution and we thought if there was a way for us to keep it going, we'd like to."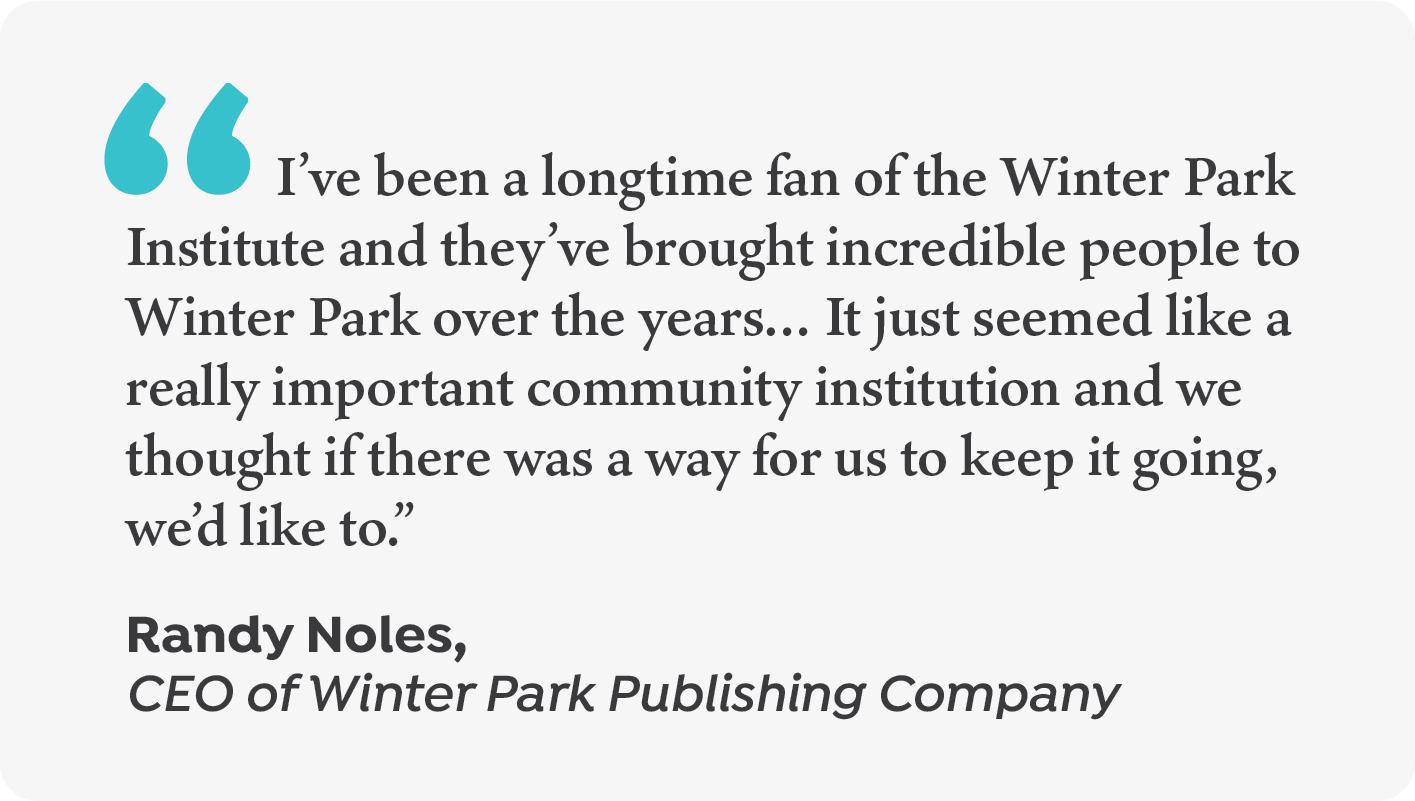 The Winter Park Institute is preparing to kick off this new chapter with an event set to take place on October 1 at 7:30 p.m. in partnership with Winter Park-based Lane Technology Solutions, which will be hosted virtually from the Center for Health and Wellbeing. The event, "An Evening with Billy Collins," will feature Collins, a former two-term U.S. poet laureate who has spoken at WPI events previously, discussing his new book, "Whale Day," slated to be released September 30, one day prior to the event.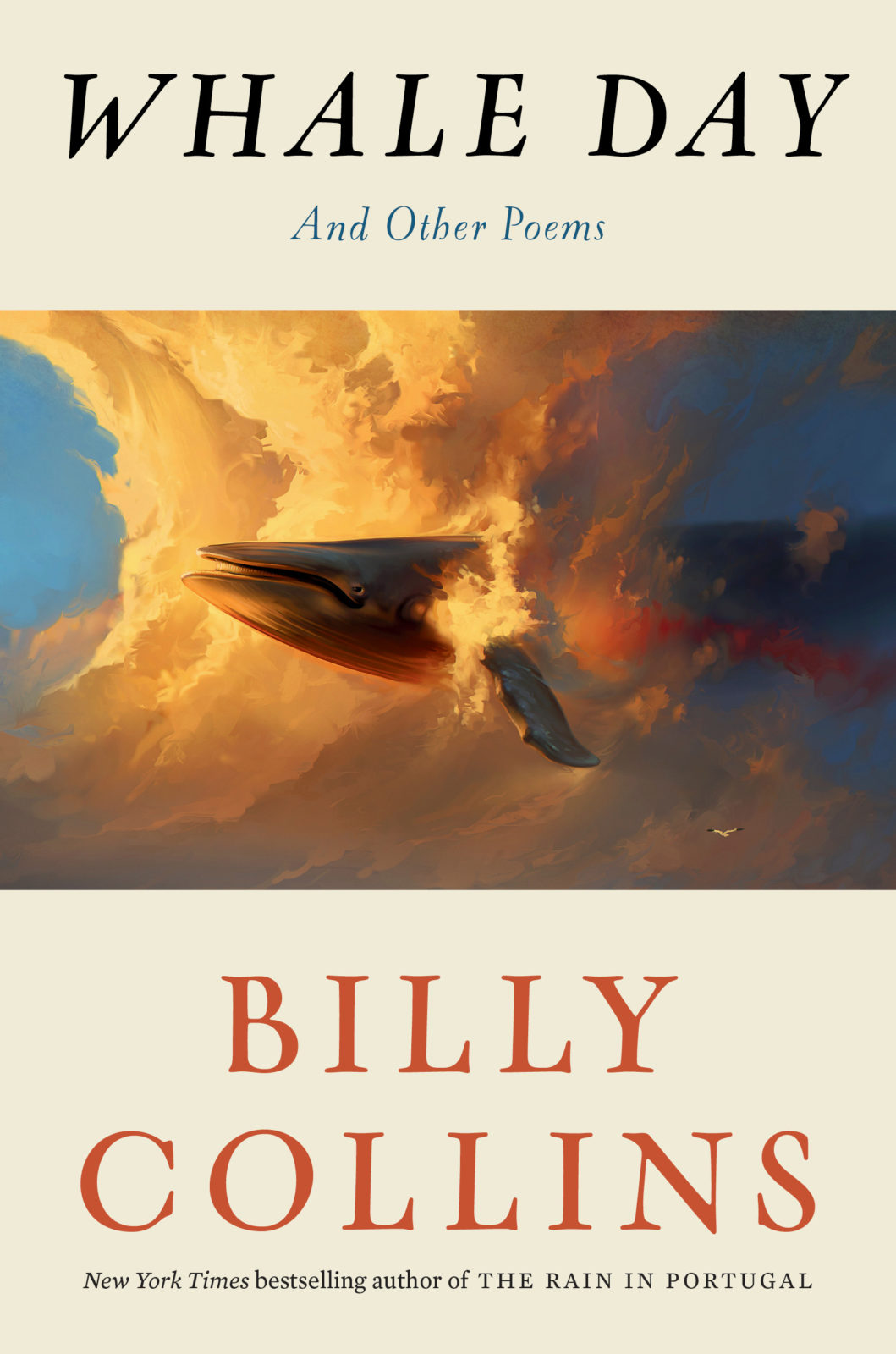 The leadership team at Winter Park Magazine hopes that WPI live events will be able to resume soon, however, it is impossible to say when that might occur under COVID-19 restrictions and guidelines as well as general health and safety concerns.
Patrons can register for "An Evening with Billy Collins" here. Admission to the event is free, but registrants will also have the option to purchase an autographed copy of "Whale Day."