Winter Park Residents have not seen a property tax increase in 13 years. That may be about to change.
At the latest Winter Park City Commission Meeting, Commissioner Marty Sullivan proposed an increase to the city's millage rate. If passed, the motion would result in a 11.5 percent increase in the current millage rate for Winter Park's residential property owners.
The reason for the proposed tax increase is to give the city a safety net in its budget as it responds to the effects of COVID-19, according to Sullivan. "We have some unusual times now, with the pandemic," he said. "And the financial hit is estimated to be $3 million… [but] we don't know what kind of a hit we are going to take. It could be $8 million. If [the hit] is severe, and we have set the [millage] rate slightly higher, we have the option of not taking as much of a hit as we would [have] otherwise." His proposed increase would yield an additional $3 million for the City, which equates to the projected financial disparity the City will take as a result of the pandemic.
Sullivan was adamant that the increase would not be set in stone, claiming that the city would have the opportunity to drop the millage rate back down to its current level if the impact of the pandemic is not as severe as projected. "It's the suspenders and the belt in case things really go crazy," he said, but also warned that even if the City increases the millage rate, the budget could still take a big hit.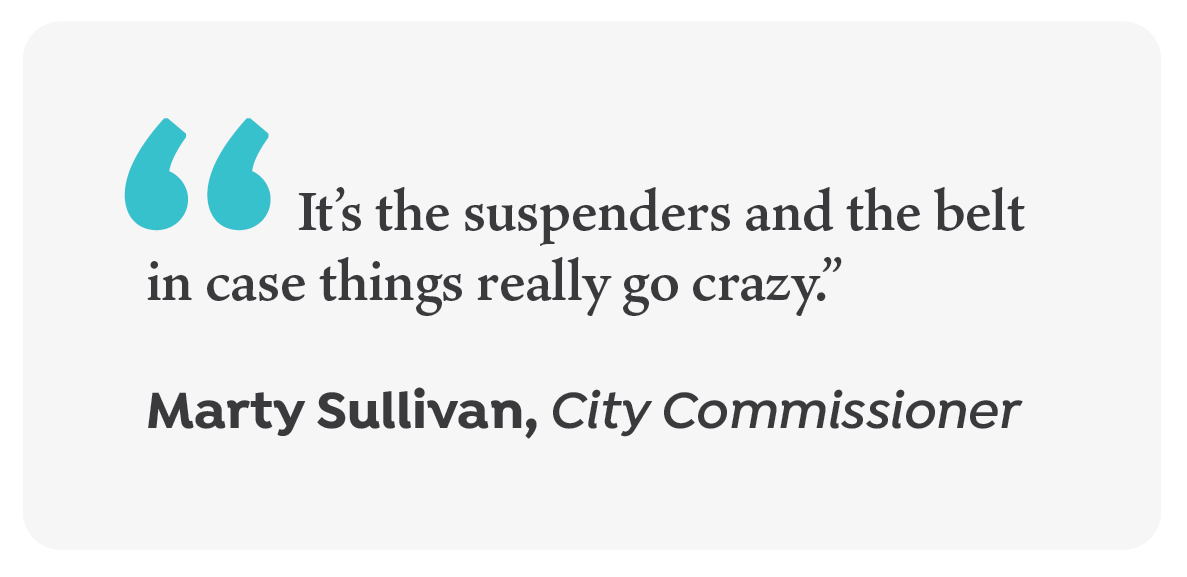 He also added that Winter Park's current operating millage rate is 4th lowest out of the 12 local municipalities, and his proposed increase would not change that standing, saying, "I think our millage rate is quite reasonable."
Commissioner Todd Weaver agreed with Sullivan's proposed increase. "We are in unprecedented economic times and we are also approaching hurricane season," he said.
Commissioner DeCiccio, who originally seconded Sullivan's proposed increase, cited that the extra money yielded from the increase may be necessary to keep people employed. "Police Chief [Michael] Deal said Monday that they are looking at 9 officers gone by the end of the year, so I really do think it's crucial that we have the option [of having the extra money]."
Winter Park Mayor Steve Leary did not support Sullivan's proposed increase. "Right now, people are hurting; increasing taxes is the wrong way to go," he said. "We've asked the City Manager for a balanced budget… To then go back and say, 'we think you need more,' I think is irresponsible," he added. "[The City Manager's office has] been doing this job a lot longer than any of us, and they believe they can do this job at the current millage rate… We have a healthy reserve… There is no need to even propose a raise in the millage rate at this stage."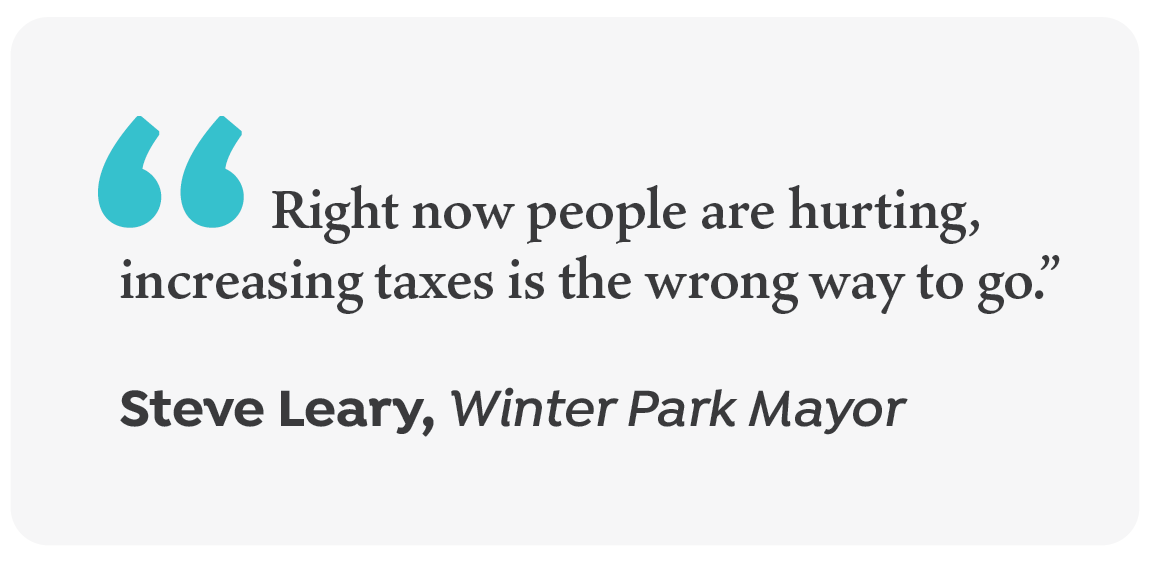 Commissioner Carolyn Cooper expressed that she is in support of the current millage rate, but would support the increase, calling it an "insurance policy." "I'm going to support my fellow commissioners today," she said. "But I just want to be very candid that it's not where I'm headed ultimately."
Former City Commissioner Sarah Sprinkel, who recently announced her candidacy for Winter Park Mayor in the upcoming election, also expressed disapproval of the proposed increase. "[As a City Commissioner] one of the things you really pride yourself on is not raising taxes… I was there for nine years as a commissioner and never raised taxes," she said in an interview. Sprinkel also referenced that the city has a $17 million reserve fund that can and should be used for events such as pandemics.
Ultimately, the commission voted 4 to 1 in favor of the increase, which will be discussed at two public hearings scheduled for September 8 and 22, 2020.