Orange County Public Schools (OCPS) announced this this week that the Florida Department of Education has approved all schools in the county to hold "Distance Learning Days" August 10-21. During this period, all students will start the year at home, regardless of which learning model they are registered for. The nine days will allow students and teachers the opportunity to become comfortable with the LaunchEd@Home platform. These virtual instructional days will include many of the typical exercises that generally occur at the beginning of the school year. Should a classroom or school need to pivot away from offering a face-to-face option at any time during the school year, the LaunchEd@Home platform will be the default learning method. This plan will affect all public Winter Park schools, which are a part of the OCPS system
Students who are enrolled for face-to-face learning will report to their campus on August 21, having already completed nine days of school virtually.
The deadline for enrollment was 5 p.m., Monday, July 27, and as of Sunday, July 26, over 181,000 students had been enrolled. Of those enrolled, 62.2 percent chose LaunchEd@Home, 28.8 percent chose face-to-face learning, 8.1 percent chose Orange County Virtual School, and 0.8 percent chose "other." Last year, approximately 212,000 students were enrolled in school in the county.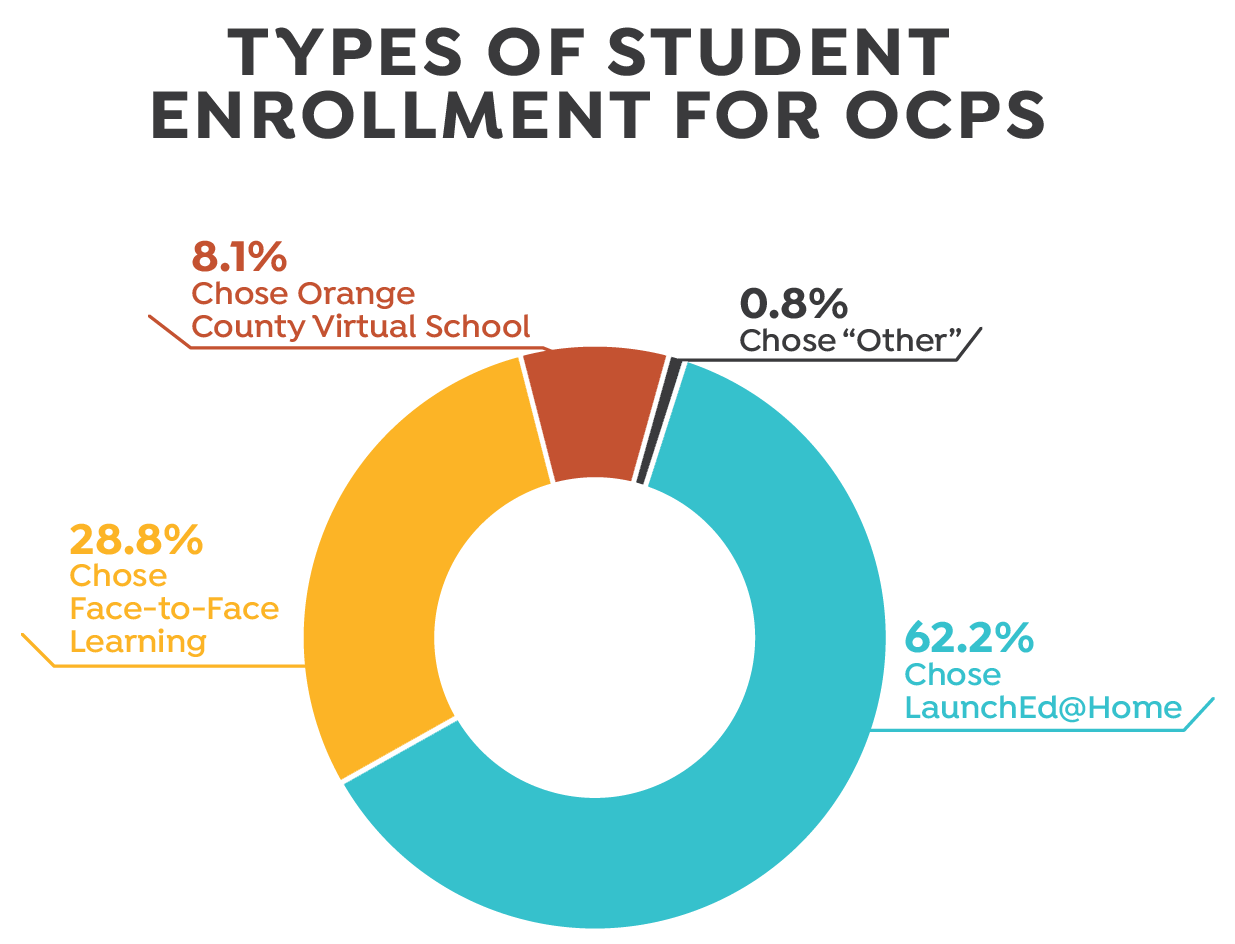 Starting today, principals and school administrators will begin contacting families who have not enrolled. Parents or guardians who have missed the deadline can contact their child's school directly to enroll them.