This year, residents can expect the City of Winter Park's 4th of July Celebration to look a bit different than usual. Due to COVID-19, the city cannot safely accommodate its typical 4th of July activities live in Central Park this Independence Day. However, in an effort to make the best of the situation, the city is planning a virtual 4th of July Celebration. The city will not hold a large public gathering but will, instead, use technology to bring the celebration to those who choose to attend online.
"It's a very historic event for the City of Winter Park," said Craig O'Neil, assistant director of communication at the City of Winter Park. "We've been doing it for many years and so we are disappointed, but we are also excited that we are able to include the partners who have always been involved and keep the history and tradition going."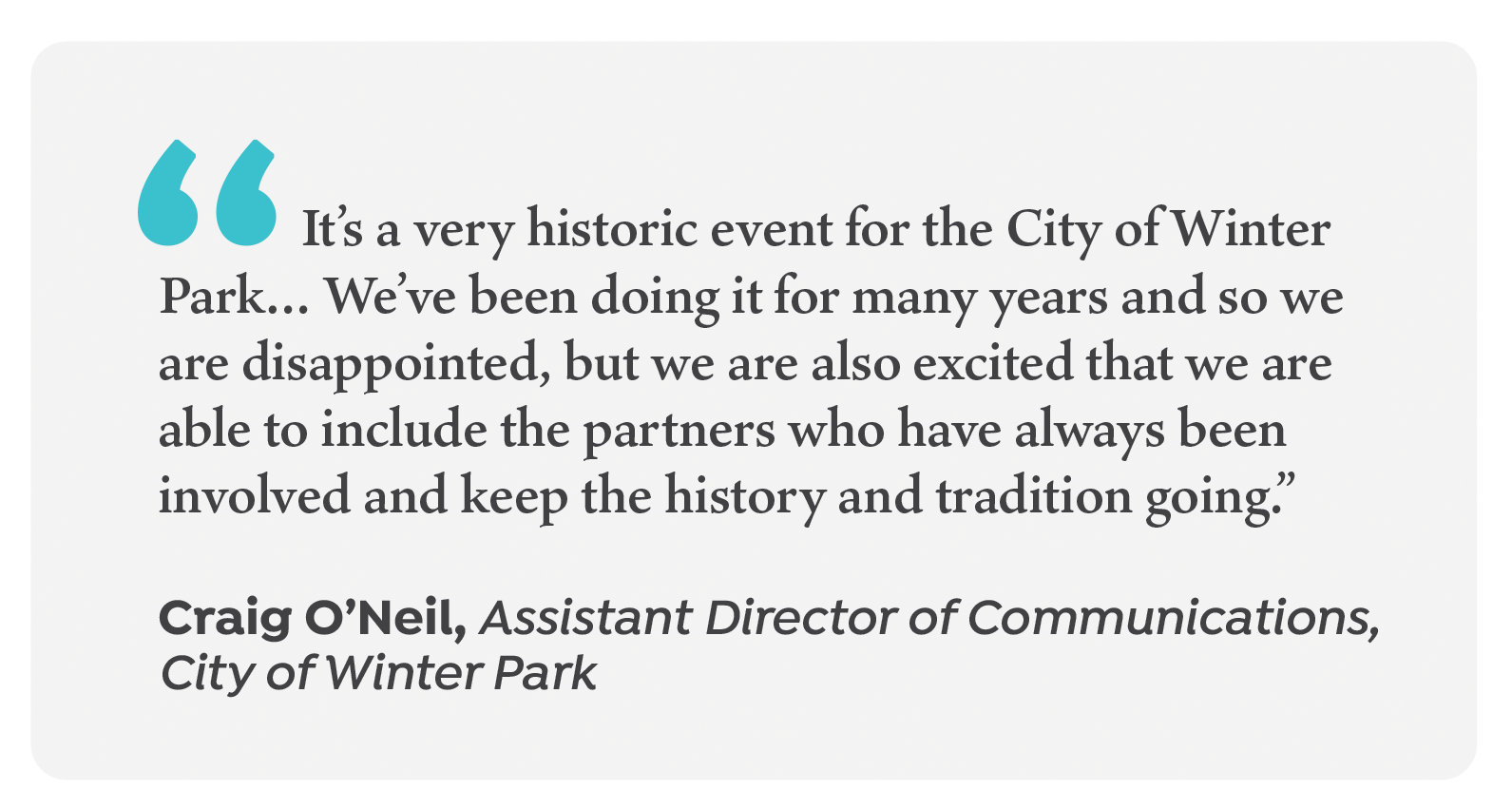 In order to maintain as much of this beloved Winter Park tradition as possible, the city arranged for appearances from the event's usual lineup of officials and performers. Winter Park Mayor Steve Leary will open the event with an introduction and performances from the Bach Festival Brass Ensemble and Choir and Americana artist Sean Holcomb will follow. The Charles Hosmer Morse Museum of American Art will also participate through a video commemorating the birthday of the museum's current location on Park Avenue, which opened on July 4 the same year as the first City of Winter Park 4th of July Celebration. Viewers can also look forward to a photographic journey through the event's history and a few surprises.
The annual event first took place in 1995, making this year it's 25th anniversary. Typically, a milestone like this one would be cause for an exceptionally spectacular celebration. To ensure the anniversary receives the recognition it deserves, the city plans to commemorate it in person at next year's event.
"What's really important about this 4th of July celebration is that it has really become a family affair that people started attending 25 years ago," Johnny Miller, City of Winter Park events manager, said. "Every year I always bring up 'Who has been here since day one?' and you would be so surprised how many people have come out [for the event every year]."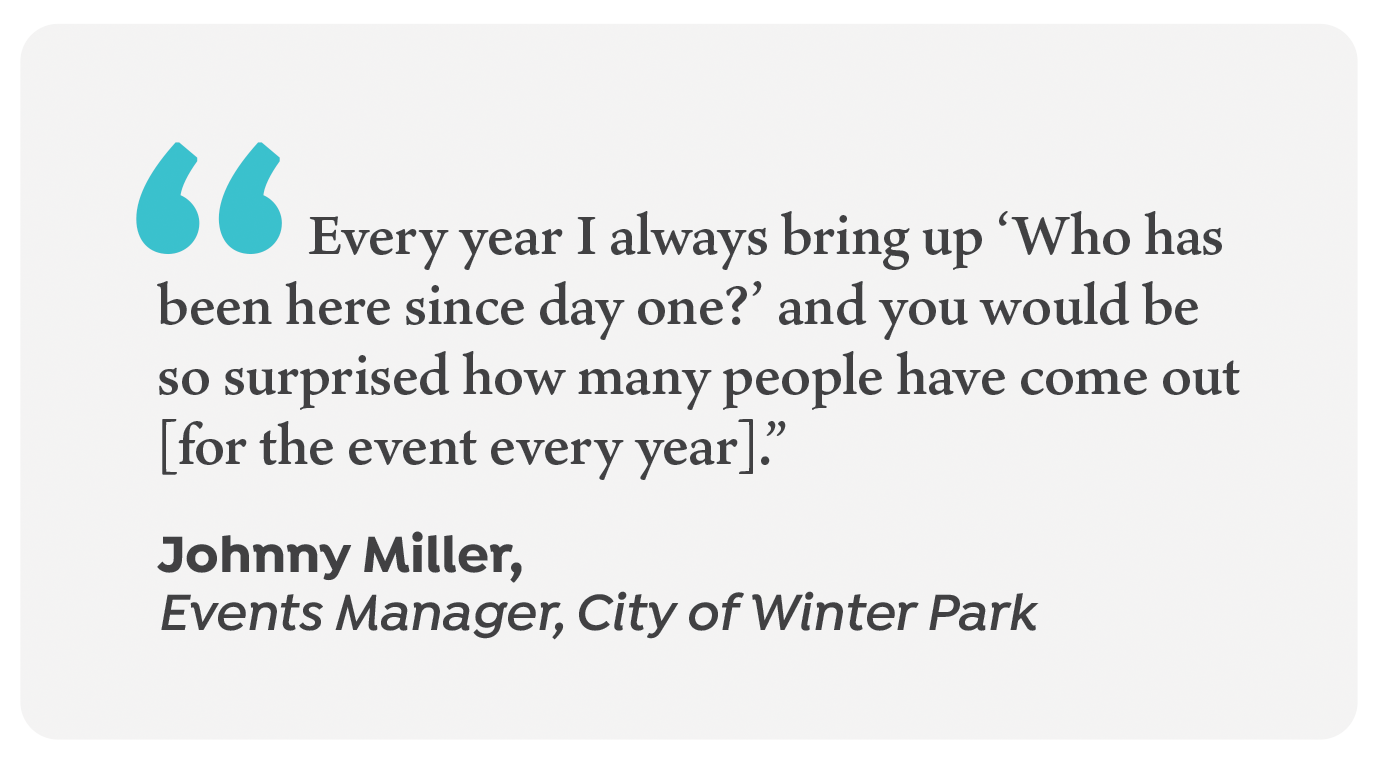 A pre-recorded video will be posted to the city's website and social media accounts at 9 a.m. on July 4 and remain accessible throughout the weekend for residents to enjoy. Those in and around Central Park can also enjoy festive music playing on the speaker system on Independence Day.