Rollins College President Grant Cornwell today shared the school's plans to hold its first ever virtual commencement in place of a traditional, in-person ceremony. This arrangement will allow the school to uphold social distancing guidelines while still honoring this year's graduating seniors during the COVID-19 pandemic.
"I hope you're doing okay with this," Cornwell stated in a recent message to graduating seniors. He praised this year's graduating classes for enduring trying and unique challenges. "I'm really proud of you and think about this … you will definitely go down in history as a very special class at Rollins."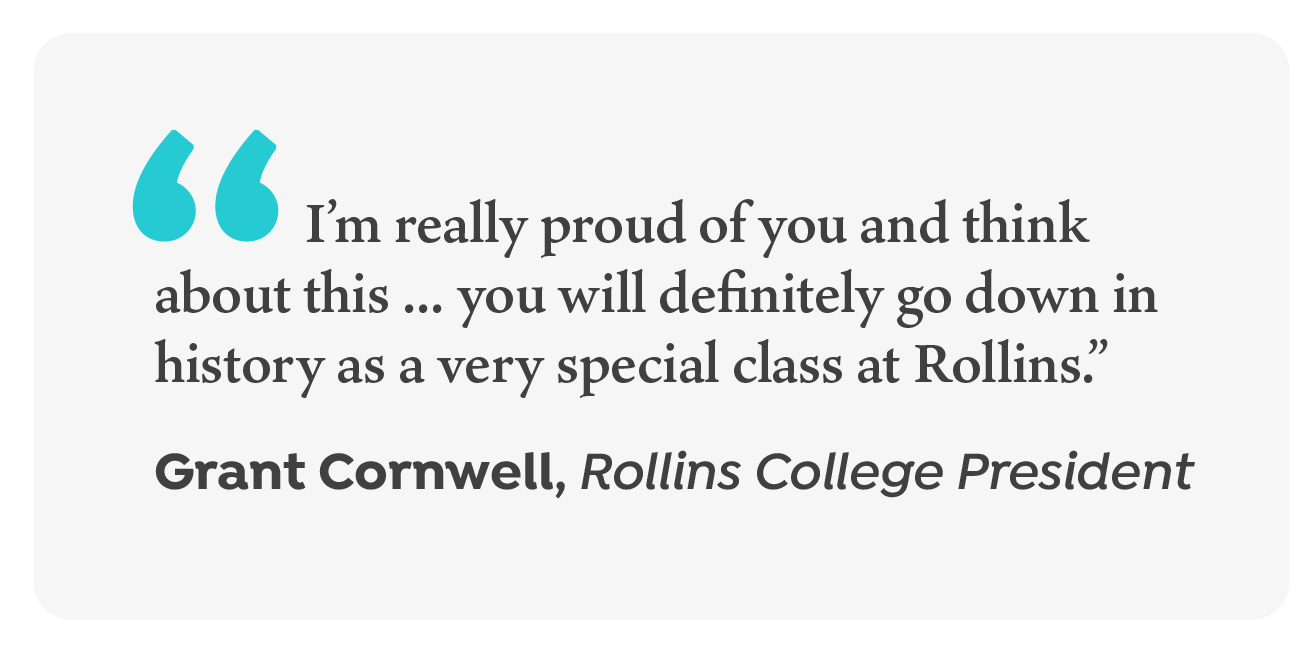 The announcement was recorded and shared to the official Rollins College Instagram account as well as by email and can now be viewed on the school's commencement website. Deborah Crown, dean of the Crummer Graduate School of Business, also partook in creating a video announcement regarding the plan to hold a virtual commencement for the soon-to-be Crummer graduates.
President Cornwell also announced a formal, on-campus commencement ceremony will take place for graduates to attend if they are able to do so once conditions allow for it. He is hoping this will be possible in Fall 2020, although it is difficult to commit to a timeline for such an event under the current public health circumstances.
Three online events will be held celebrating the graduating classes from the College of Liberal Arts, the Hamilton Holt School, which is the school's undergraduate evening program, and the Crummer Graduate School of Business. The events will be streamed on the Rollins YouTube channel at 10 a.m. on May 10, May 9, and May 16, 2020, respectively and include student awards and speakers as well as other components of a traditional ceremony.