Businesses along west New England Avenue are planing a follow-up to last year's Taste of Hannibal Square with a nod to one of Winter Park's premier art events.
Art & Eat, happening on Thursday, March 16, from 5-8 p.m., will feature live music, local art, and tasting plates from nine area restaurants. The event is a prelude to the 64th Winter Park Sidewalk Art Festival, happening March 17-19, and part of a hyperlocal effort to build cooperation between businesses and offer the community a chance to sample what the neighborhood has to offer.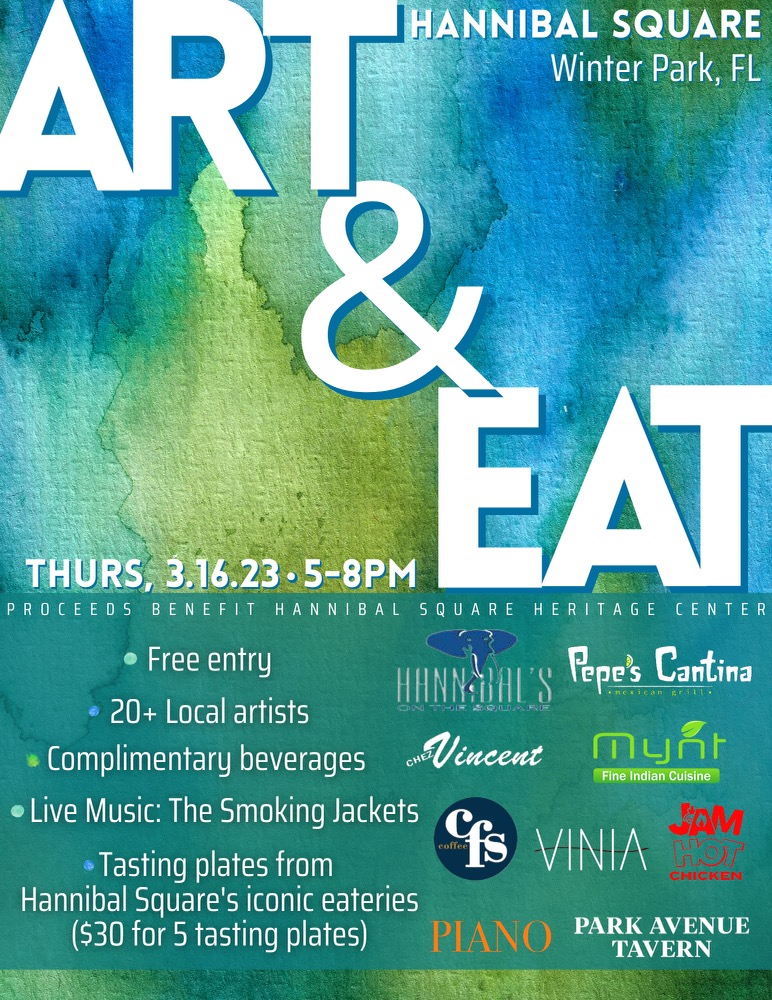 "Since our event in November was such a success, we were looking for another opportunity to encourage the collaboration of local businesses," said Rich Palmano, broker/owner of Palmano Group Real Estate. "We want to promote our district, but also help raise awareness of our local artist community."
The event series began with a pub-crawl-style gathering, dubbed Hop Hannibal, that featured restaurant specials, tastings, and networking. Taste of Hannibal Square happened shortly after the opening of Café-Boutique PIANO, and Art & Eat will include new kid on the block, Park Avenue Tavern, which recently celebrated its grand opening.
As the name implies, Art & Eat will feature a creative element with 18 Central Florida artists in attendance. Original pieces will be for sale at tables and booths, and live demonstrations will be presented from some of the artists including Edmundo Lopez, who will be working on a terra-cotta sculpture.
Admission to Art & Eat is free, and the event dining package features five sample plate tickets for $30. Each ticket is redeemable for special menu items at any participating restaurant. A complimentary cocktail truck will be parked at the event, and live music will be provided by The Smoking Jackets. Event proceeds will benefit the Hannibal Square Heritage Center.