A piece of New York officially resides in Hannibal Square with the grand opening of Park Avenue Tavern. The owners, In Good Company (IGC) Hospitality Group, spent months renovating the former Dexter's location, at 558 W. New England Ave., into the second location of their contemporary American restaurant/bar concept that originally opened on New York's Park Avenue in 2010.
The Hannibal Square venue began its soft opening on Valentine's Day and hosted a grand opening event on the night of Thursday, March 2. Invited guests sampled menu items and select specialty cocktails, but all comers will be welcome to a grand opening block party, scheduled from 5-9 p.m. on Friday, March 3.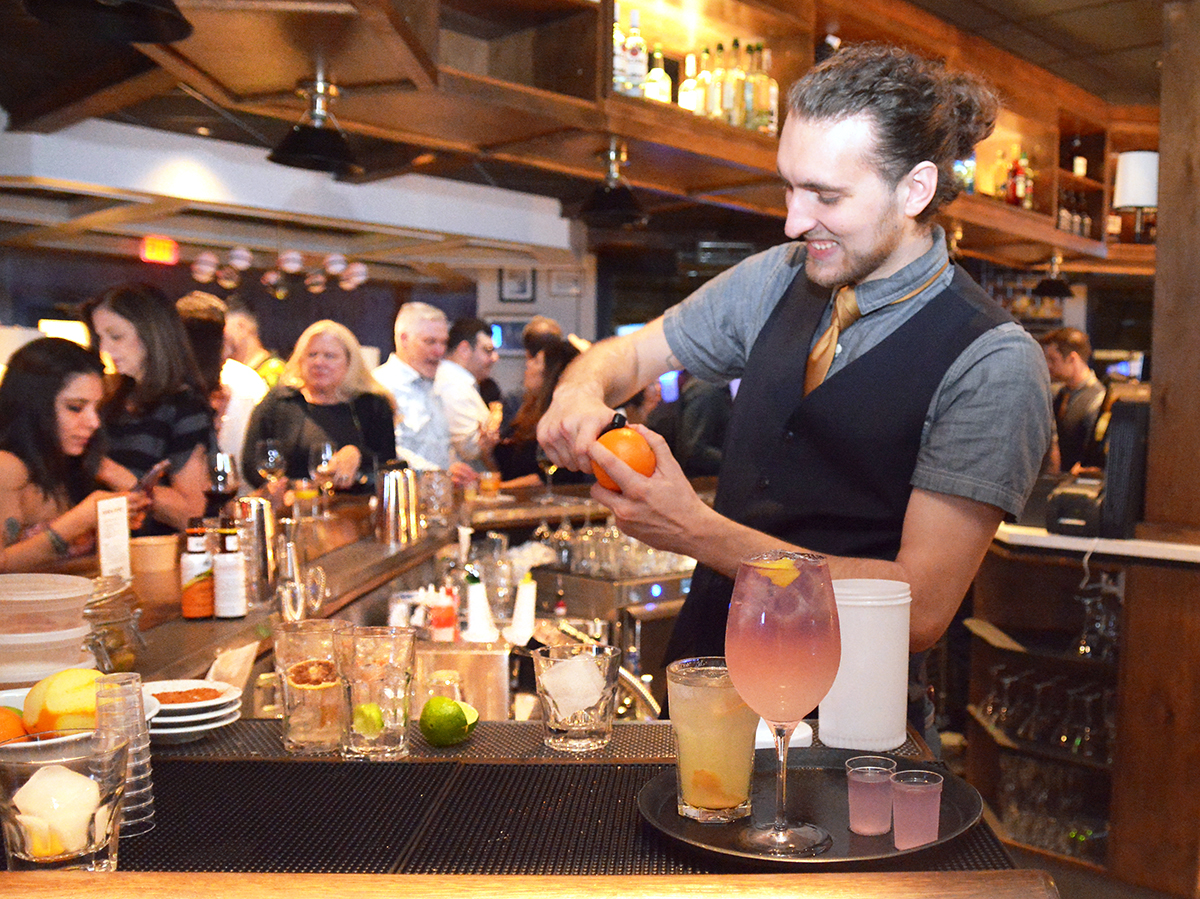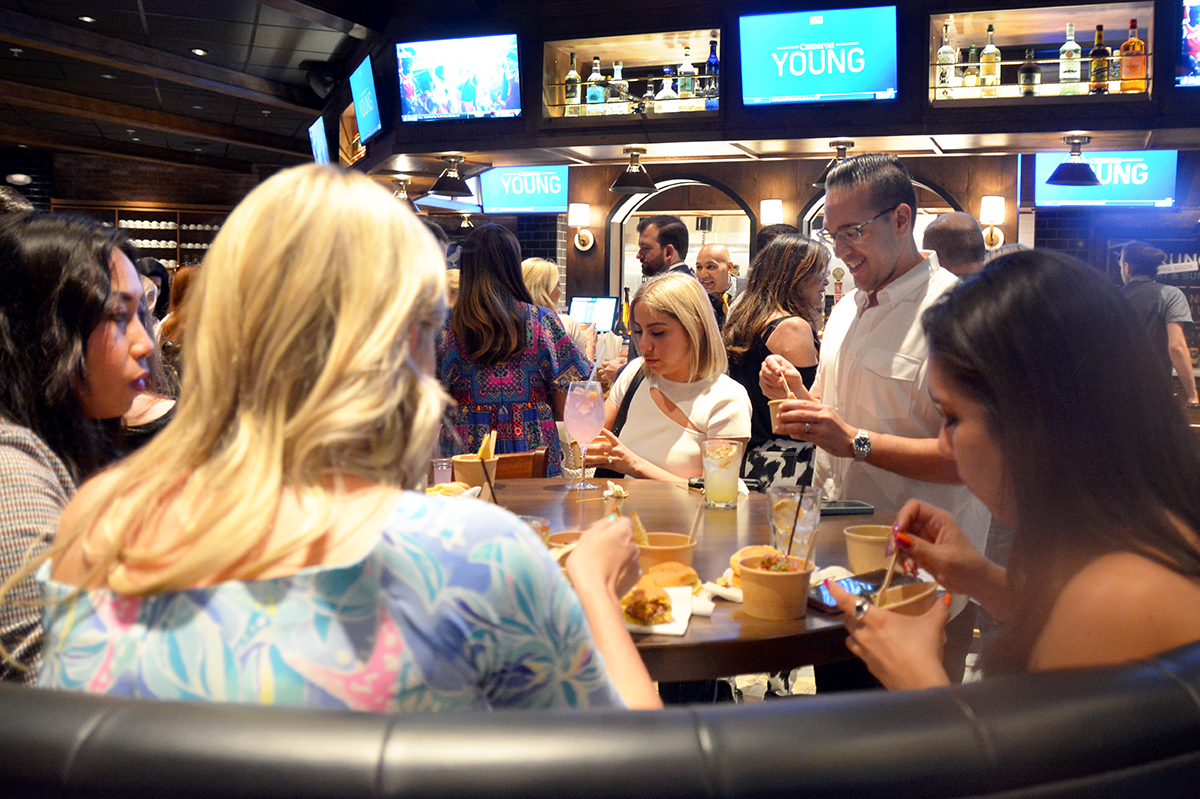 IGC oversees 12 New York-area properties, but their road to Winter Park began with the development of The Wilson Cocktails & Seafood, which opened last year in Celebration.
"We figured, if we're coming down to Florida, we really wanted to spread our wings," said General Manager Mike McCann, who oversees both of IGC's Central Florida properties. "The more we did our homework, the more we saw that this area would be a great second home for Park Avenue Tavern."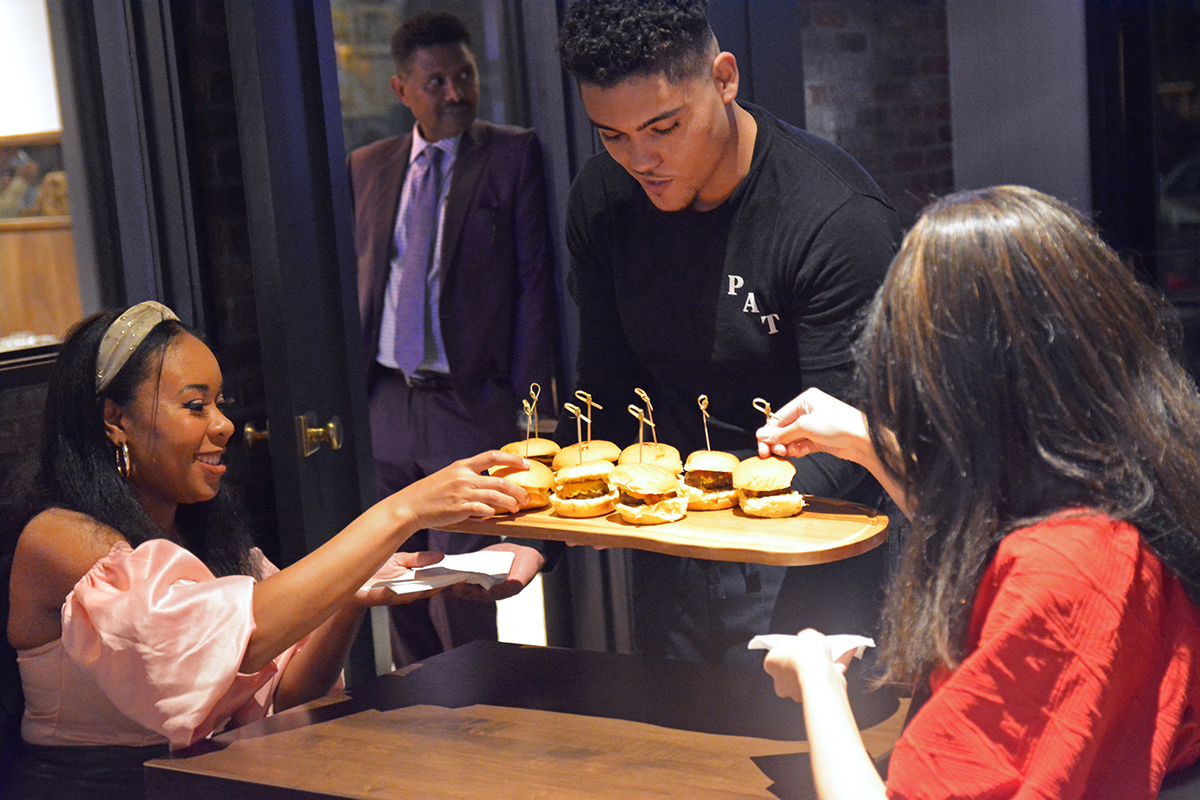 According to IGC's Culinary Director, Chef Barry Tonks, part of what made Winter Park the right location was its existing restaurant community. "There are some great restaurants that do phenomenal food, we just want to be part of that and do the same."
Happy Hour specials featured at Park Avenue New York began during the new location's soft opening phase. Daily specials, like the Sunday Supper chicken parmesan special, and the Prime Night 14oz prime rib dinner special on Monday, will be added in the coming weeks. But management understands that opening in a new city brings a need to consider different tastes.
"We're going to try and do as much as we know works in New York, but we know it's a different market down here," said McCann. "So, we'll let our customers tell us what they want."
"The demographics are slightly different because everybody comes here for the weather, and the seasons are different," said Tonks. "We're going to try to work as seasonally as possible and then adapt to the business demands, and the locality."
Operating hours are Tuesdays 3-10 p.m., Wednesdays & Thursdays 10 a.m.-10 p.m., Fridays & Saturdays 10 a.m.-12 a.m., and Sundays 10 a.m.-10 p.m. The restaurant's Barrel Room will host special events that include whiskey tastings with master distillers, and suit measuring from men's clothier Jos. A. Bank. A St. Patrick's Day party is also planned with Guinness specials, Irish dancers, and live music.
As hyped as management and staff are to introduce Winter Park to their New York tradition, they are also eager to become an equal partner in the success of their new community.
"There's no point in saying, 'Hey, I'm a Michelin star chef, we're IGC, we're going to take over,'" said Tonks. "That's not what we're here to do. We're here to integrate with the community and be part of everything that already works so well."