Café-Boutique PIANO, opening Aug. 4 at 558 W. New England Ave. suite 135, features handcrafted creations that go beyond the menu. the32789 introduced the restaurant in September, but opening day was more than 20 years in the making.
The business is built on the experience of Andrei Makhaev who, in 2000, opened his own restaurant in western Russia. He ran the business until 2017, when he left his home to move his family away from the oppressive political and social environment.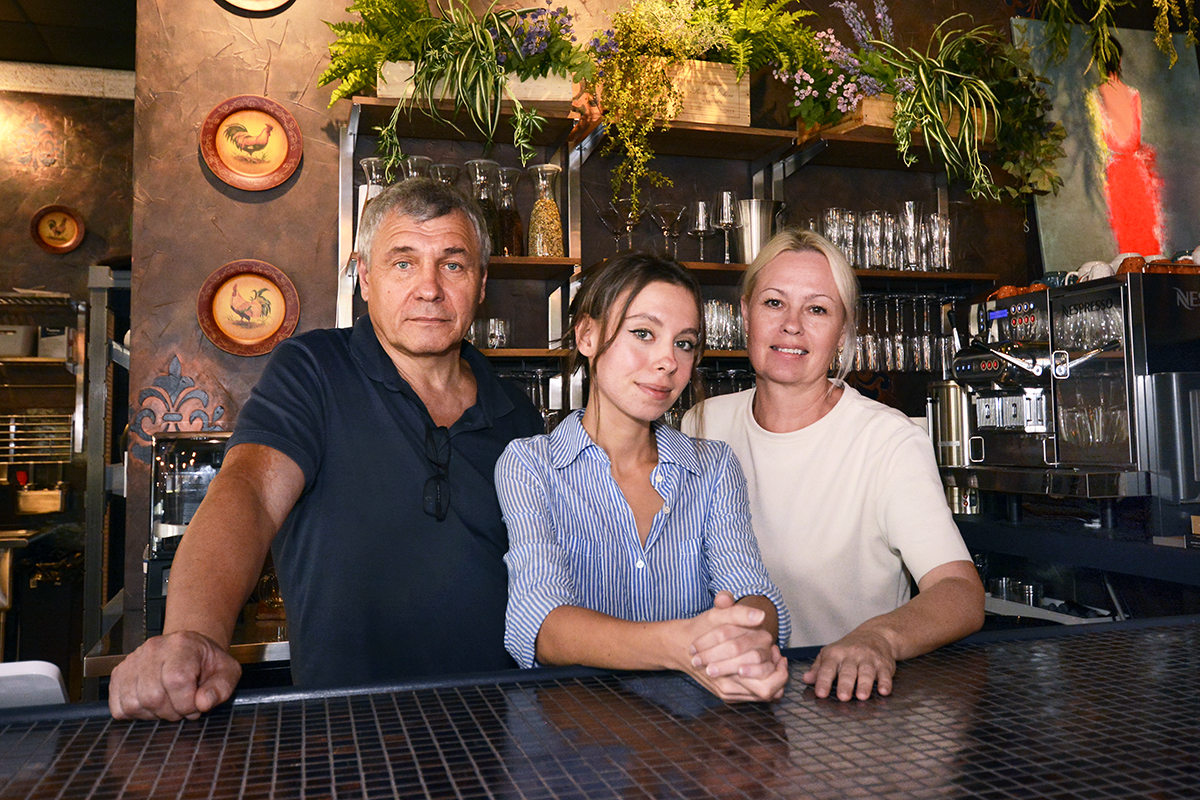 "We took a two-year break from the restaurant business because we did not know what Americans would like," said Makhaev with translation from his daughter, Polina Kazantseva. "The culture was new, the tastes were different, we weren't ready."
He started a remodeling business after moving to Central Florida while his wife, Larisa Makhaev, pursued her love of painting. Kazantseva began working in a coffee shop, which proved to be inspirational for her parents.
"I loved that place so much," said Kazantseva. "It was a family business, and I would come home and tell my parents how cool and fun it was. That's what eventually motivated us to come back to the business."
The family's desire for a community location with lots of local traffic led to an exhaustive search that ended in Hannibal Square.
"We wanted to be in a neighborhood, that was the success of my father's first restaurant," said Kazantseva. "We spent two years trying to find a local place that looks European, a cozy area, and we got lucky about a year ago and settled down in our new location."
Makhaev's experience as a chef is showcased in the menu, which takes its cues from many cultures.
"We offer a mix of all European cuisines but we wanted to stay affordable and casual," said Kazantseva. "We'll be open 8 a.m. 'till 10 p.m. with breakfast, lunch, dinner, an espresso bar, and the wine list is very impressive."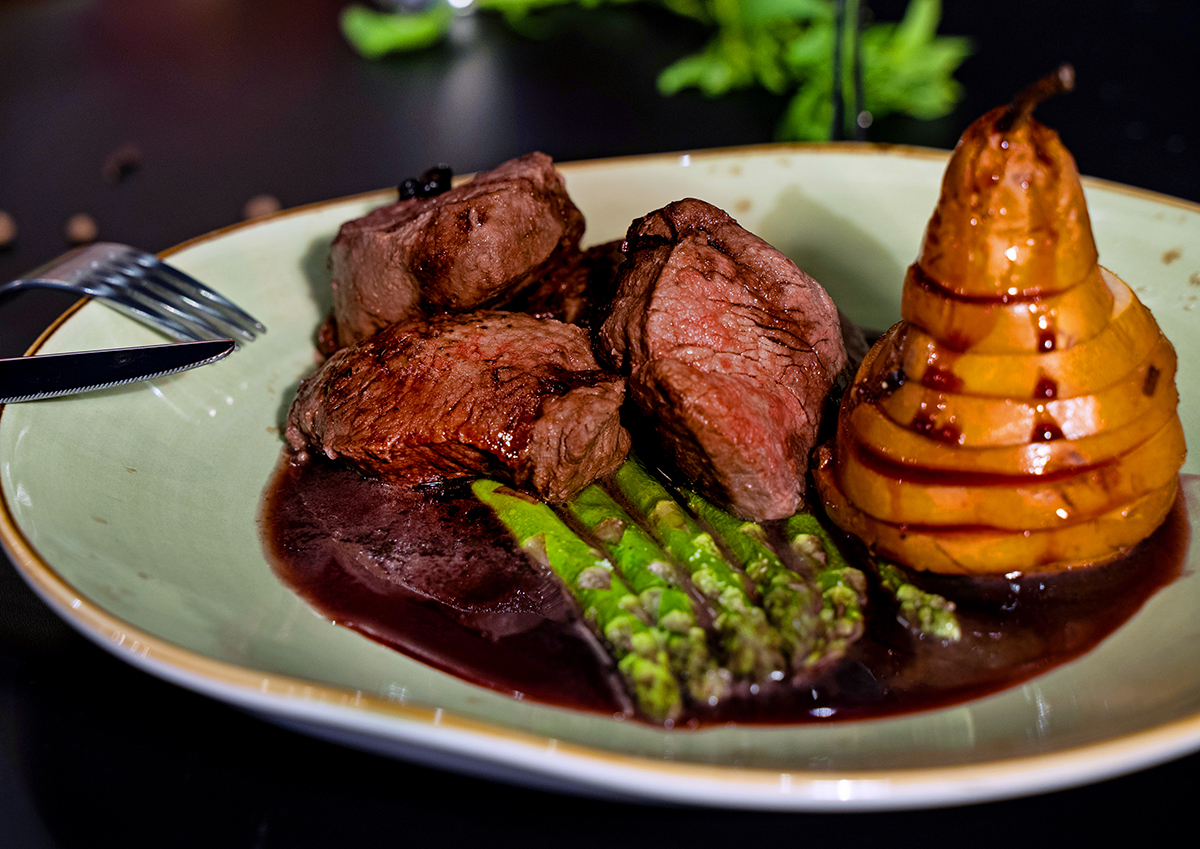 As notable as the menu may be, the main ingredient at Café-Boutique PIANO is family. Makhaev, his wife, and daughter run the business together, and refurbished the location on their own.
"We wanted the look of a fancy boutique, so we did everything ourselves and really paid attention to the little details," said Kazantseva. "It's our second home."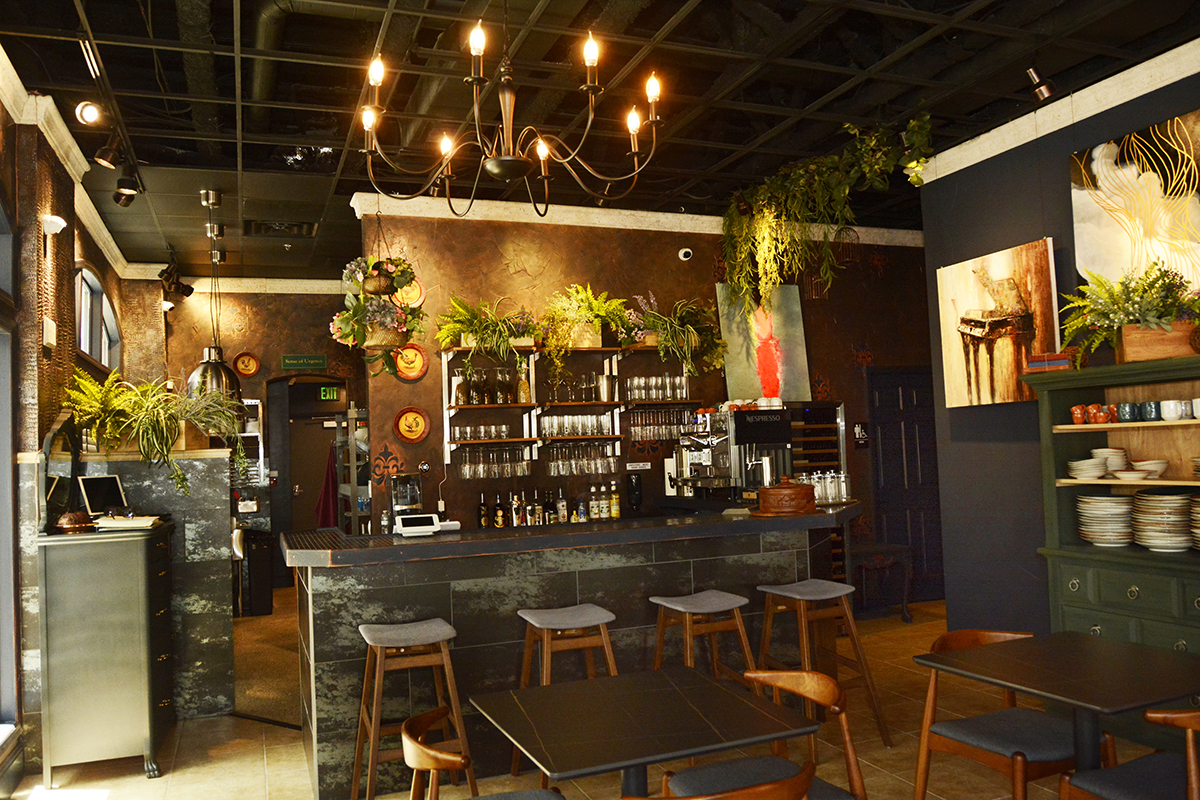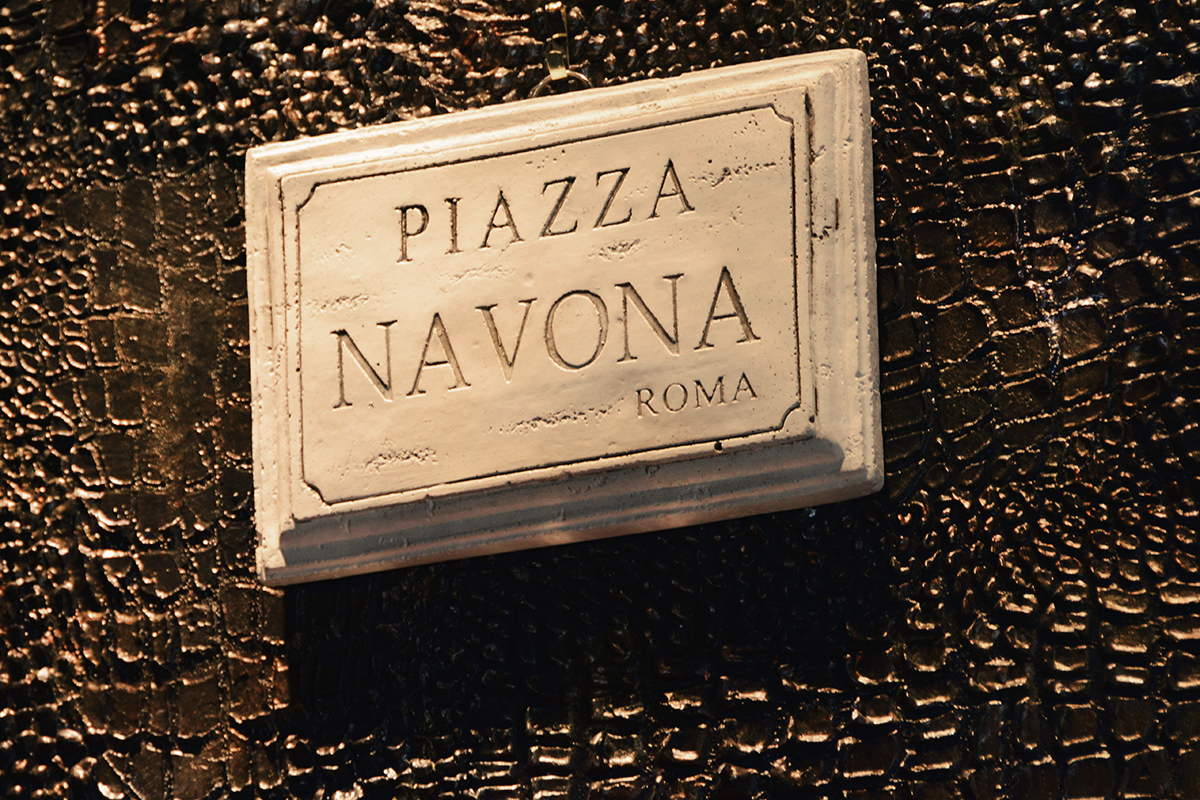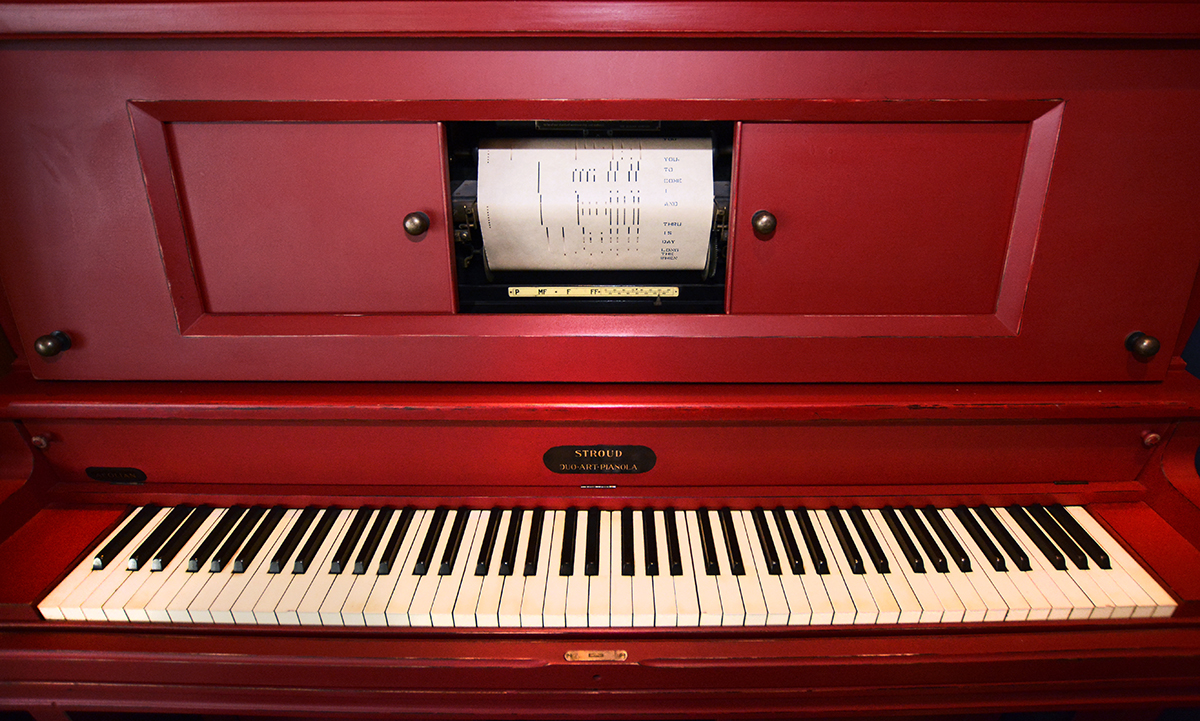 Everything, from the texture of the walls to the ornaments and artwork, was either a product of their craftsmanship or part of their personal collection. Even the antique piano where live music will be performed was painstakingly repainted and rebuilt.
Other details include the sound of a crowing rooster at the start of each day, and a game of chance that will be offered for guest checks exceeding a yet-to-be-determined amount.
"At my father's first restaurant they had a cup with dice," said Kazantseva. "If you went over a certain amount on your bill, they brought you the dice to roll. If they came up showing the same logo you got 50% off."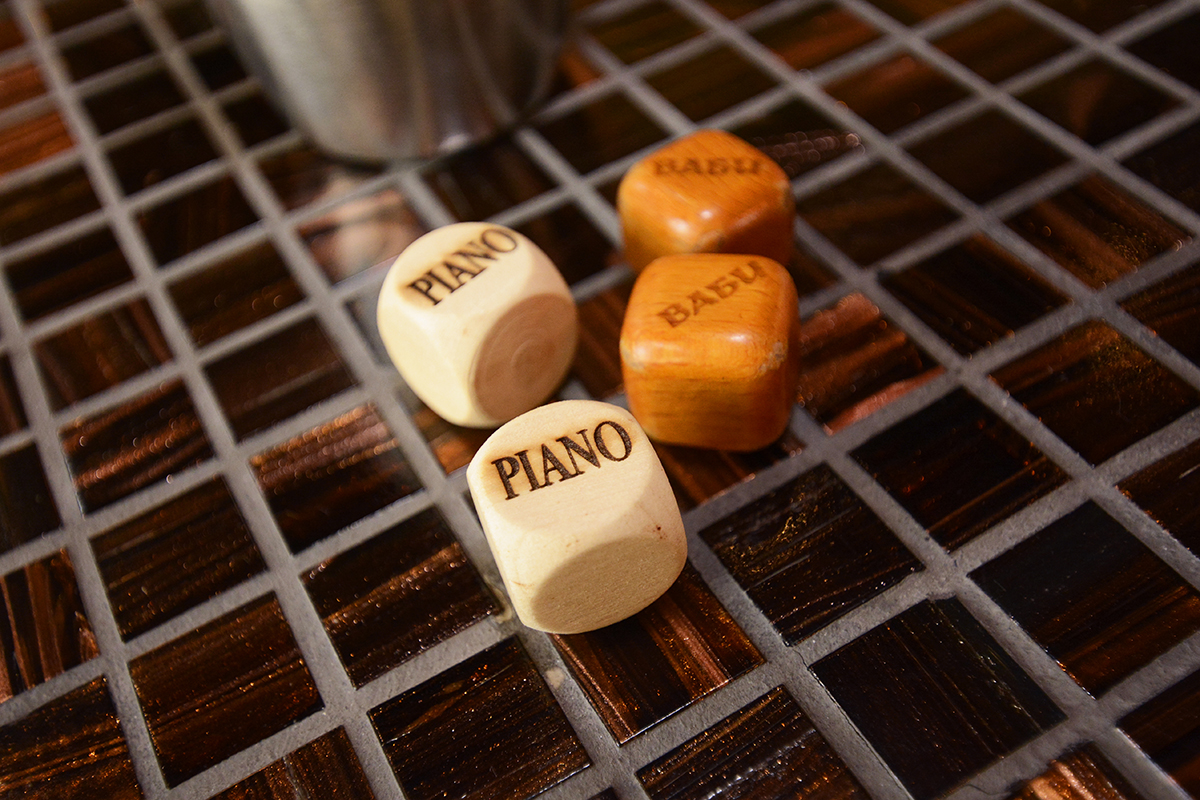 Café-Boutique PIANO will be the first of two new restaurants to occupy the building that housed Hannibal Square's former Dexter's location. It's 1,200-square-foot space is right next to the future location of Park Avenue Tavern. From her first impressions, Kazantseva believes there is room enough for everyone in the neighborhood.
"We've met so many locals here, it's very comforting," she said. "We got to know chef Vincent (of Chez Vincent), and we realized that there is no competition in the area because every restaurant is so unique in their own way. They have their own cuisines, different styles of serving, different decor. We're all friends, we're all in it together."