Fans of the Winter Park Farmers' Market can enjoy an evening of shopping in Central Park West Meadow on Wednesday, Nov. 15, from 5-9 p.m.
Dubbed the Night Market, the event will replace the Nov. 11 Farmers' Market, which will be preempted by preparations for that evening's Cows 'n Cabs charity event. The Winter Park Night Market will feature more than 30 vendors, food trucks, and live music by southern rock singer/songwriter Scott Davidson.
"This night event helps make up for that one missed Saturday," said City of Winter Park Special Events Superintendent Kelsi Baker. "About 50-60% of the Saturday Farmers' Market vendors will be at the Night Market and the city is working with additional pop-up vendors to diversify the Saturday market feel."
The Nov. 15 event is currently the only Night Market on the city calendar. For more information on the Winter Park Night Market, call 407-599-3342 or email kbaker@cityofwinterpark.org.
Taste of Hannibal Square Returns
On Thursday, Nov. 16, the retailers and restaurateurs of West New England Avenue will join forces for the 2nd Annual Taste of Hannibal Square from 5-8 p.m. Presented by Friends of Hannibal Square and in partnership with the City of Winter Park, proceeds will benefit the Hannibal Square Heritage Center.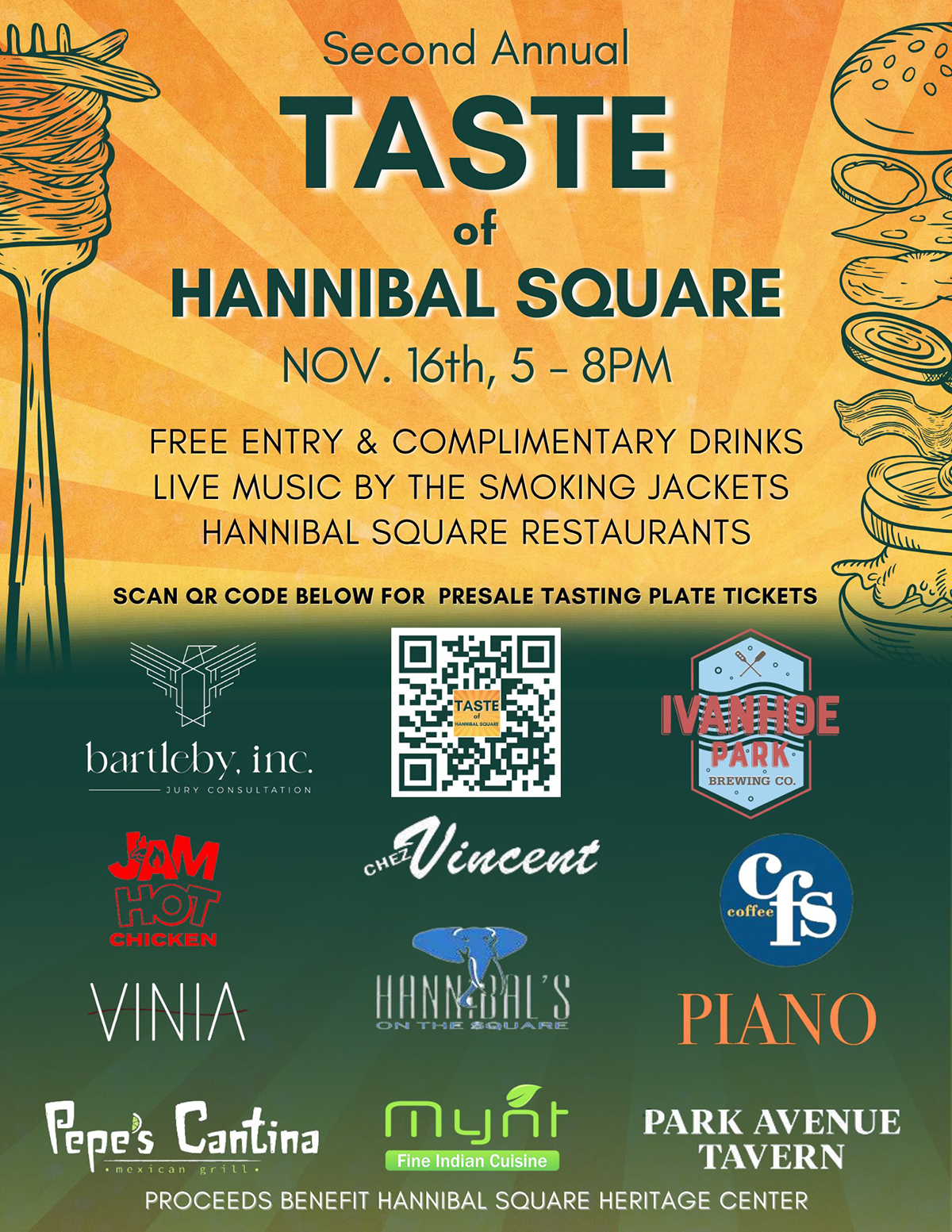 The event grew out of a hyperlocal effort to enhance the sense of community between businesses and residents. The result was a pub-crawl-style gathering dubbed Hop Hannibal, where Hawaiian shirts were the only admission to an evening of specials, tastings, and networking. The first Taste of Hannibal Square grew out of its success and debuted on Nov. 17, 2022.
Guests can sample dishes from participating restaurants including Pepe's Cantina, Chez Vincent, Jam Hot Chicken and Cafe Boutique Piano in a block party setting with live music and mingling. Admission is free but a special five-plate ticket package is available. Retailers will offer promotions and complimentary beverages. Click here for tickets and information.