Fall is in the air and food will be on the table as the local hospitality community is preparing for Cows 'n Cabs, happening Saturday, Nov. 11, from 7-10:30 p.m. in Central Park West Meadow.
Now in its 11th year, the country and western-themed event pairs selections from some of the best local restaurants with fine wine and spirits from a list of beverage industry sponsors. And all the hard work pays off in a big way with 100% of the proceeds benefitting local charities that support children in need. Over the past nine years, event organizers have donated more than $2.3 million. Among the 2023 Cows 'n Cabs charities are After-School All-Stars Orlando, 4 Roots and Winter Park Day Nursery.
Known as "the party with a purpose," the event is the result of a partnership between ABC Fine Wine & Spirits Vice President of Sales Dave Larue, his wife Tina, and 4R Restaurant Group founder and owner John Rivers. Each year, their shared passion for giving back – and combined list of industry contacts – results in an enormous response that underscores the diversity of the Central Florida restaurant industry. That diversity is exemplified by the following tentative list of event dishes from several, but not all of this year's participating restaurants:
Red Panda Noodle: Pork Belly & Chinese Broccoli
The Salty: 4 Rivers Kolache and assorted mini donuts
BoVine Steakhouse: Birria Tacos
1921 Mount Dora: Cold Fish Crudo
STK Steakhouse: Wagyu Beef Crostini
Rosen Shingle Creek: Tuna Tartare, Prime New York Steak, Smoky Chocolate Cake, Red Wine Poached Pears & Cherries
Cholo Dogs: El Borracho
Space 220: Braised Beef Tostada, Chocolate Mango Sphere
The Osprey: Bassco oyster
Foxtail Coffee Co.: Peppermint Mocha Cold Brew and Holiday Cookie
Reel Fish Coastal Kitchen + Bar: Pecan-Crusted Redfish Escovitch
Superica Winter Park: Campechana de Mariscos and Red Chile Pork Tamale
Norman's: Blue Crab Beignets
Capa: Estofado de Carne de Lidia
Boca Winter Park: Braised Short Rib
Black Magic Pizza: Dr Pepperoni
Gentry's BBQ: Brisket Chili Frito Pie
Taverna Opa Orlando: Santorini Shrimp
Kavas Tacos + Tequila: Barbacoa Tacos
"You can't pull off an event like this without great partners that are actually doing it for the sake of the cause," said Dave Larue. "All these vendors are doing all this work for free and they're competitors, but they're friends. It's just awesome to watch all of it come together for such good causes."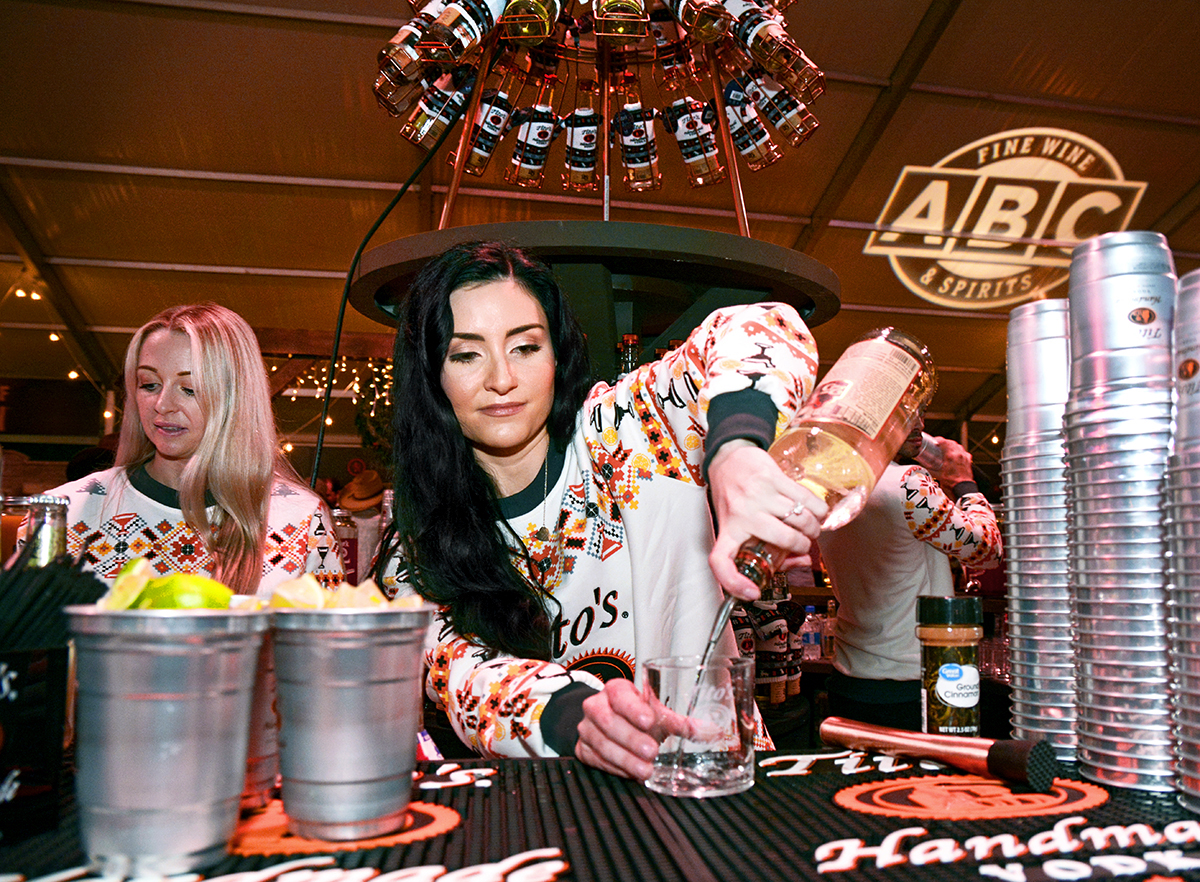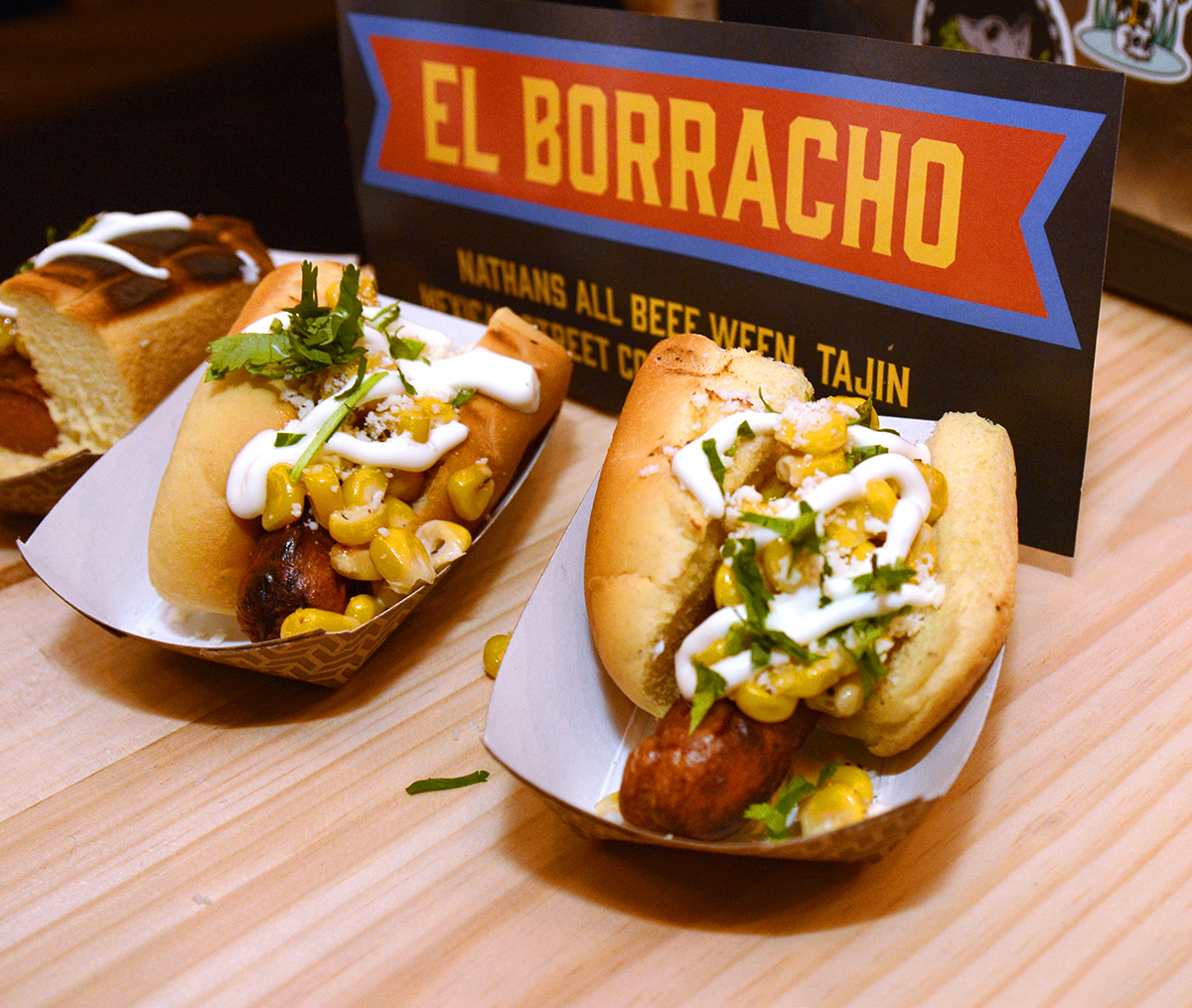 Winter Park's Reel Fish Coastal Kitchen + Bar is one of several longtime partners working to one-up last year's performance. Owner Fred Thimm, now looking forward to his seventh Cows 'n Cabs event, knows what to expect and how to prepare.
"We are literally all hands on deck for four hours straight," he told the32789. Culinary staff are advised to prepare service for at least 1,000, so production needs to be fast but the product can't be too casual. "We have to think about something we can produce in quantity and that will stand out."
For the 2023 menu, Thimm and company decided on Pecan-Crusted Redfish Escovitch in response to customer demand for redfish at the restaurant. And they typically employ a secret weapon to help draw event crowds. "We bring portable fryers and it's like the Pied Piper; the smell just draws everyone over to the booth."
Wendy Lopez, Executive Chef at Orlando's Reyes Mezcaleria, has been a Cows 'n Cabs contributor since her previous position at International Drive's Tapa Toro. Preparations for her 10th event involve a more philosophical approach. "I think of the message I want send to the diners and how it fits the mission of Reyes," she said. "And I want to make a dish that is rooted in Mexican soul."
The decision is not yet final, but Lopez guarantees the selection will be soulful. "All I can say is that it will show you the richness of Mexico's culture."
Cows 'n Cabs 2023 will return to its usual location at Central Park West Meadow, by North Park Avenue and West Morse Boulevard, on Saturday, Nov. 11. VIP check-in begins at 6 p.m. with general admission starting at 7 p.m. Complimentary valet drop off and pick up is available in the post office parking lot at 300 N. New York Ave. Click here for more information and ticket sales.