Questions surrounding the future of the 1.7 acre property at 1100 N. Orange Ave. were answered during the Sept. 21 CoffeeTalk meeting when Winter Park Vice Mayor Sheila DeCiccio announced that McCraney Property Company had purchased the site.
"I just found out last night," said DeCiccio of the news. "Also, I just heard that they are hoping to build their corporate headquarters there."
Bank of the Ozarks' previous plan to build a three-story, 80,000-square-foot bank building at the site spurred city leaders to attempt a purchase of the property in order to prevent development and create a continuous greenspace with nearby Seven Oaks Park and Mead Botanical Garden. A $6 million bid, submitted last month by City Manager Randy Knight, also offered a refund of half the mobility fee for a new bank building that Ozarks was negotiating at Ravadauge. Knight said a soft counteroffer was made that proposed the city foot the bill for $60,000 in closing costs, raising the city's final bid to $6.326 million.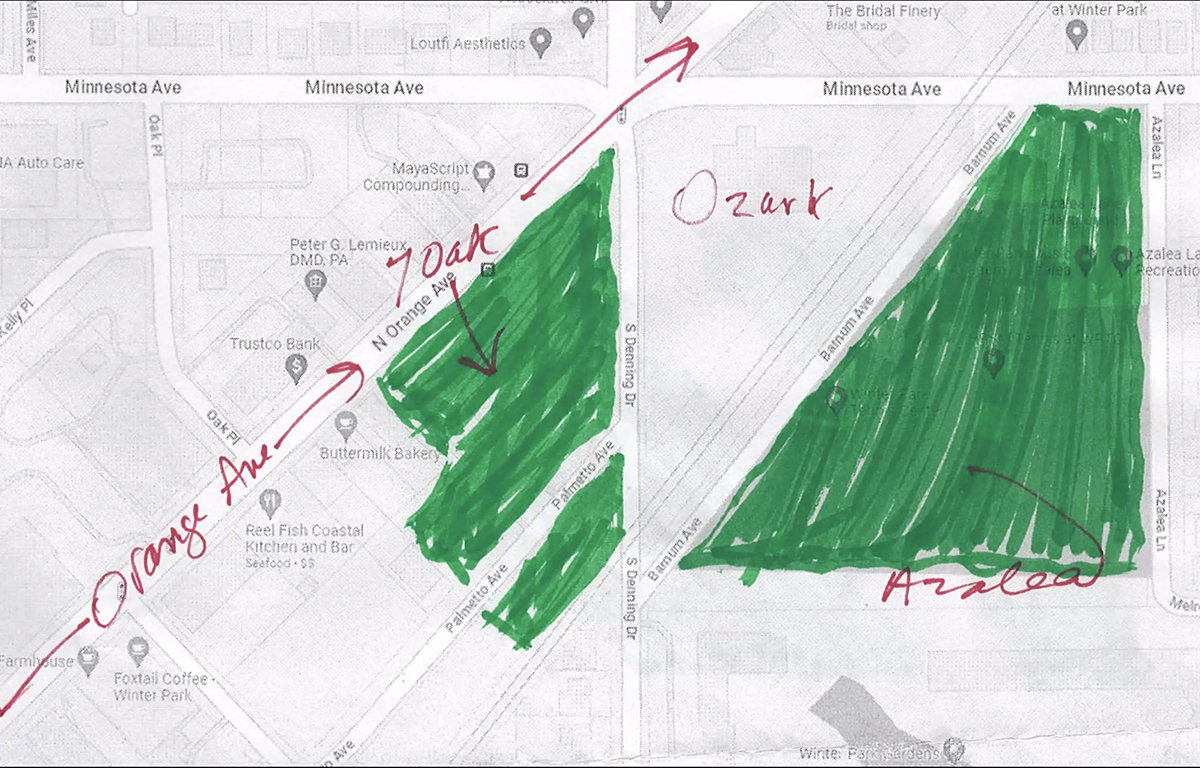 The issue came to a head during last week's budget hearing when commissioners debated a budget amendment that would include funding for the bid despite having no consensus on where the money would come from. The city had also received a Sept. 11 announcement that the bank had accepted another offer. At the time, no information on the buyer or the offer had been disclosed. Commission voted instead to proceed with the current bid and to find funding if it was accepted.
Founded in 1989, McCraney Property Company is one of the country's most active developers of industrial real estate, including e-commerce fulfillment and distribution facilities, with properties in Florida, Georgia, North Carolina and South Carolina. Its current corporate headquarters is listed in Orlando.
"I just want to make it clear, the city is not purchasing (the property) or issuing a bond for the property," DeCiccio added at the Sept. 21 meeting. "We can't – somebody else has a contract on it."
Efforts to contact McCraney Property Company for comment were not successful and there is currently no additional information on the sale or plans for construction at the site.
As of 1:25 p.m. on Sept. 21: A representative from the City of Winter Park told the32789 that no plans or documents related to the McCraney purchase had been received by city staff, but the city was informed that McCraney Property Company is purchasing the property.
This story will be updated as more information becomes available.