A seven-year-old townhome project that will add three rental units to the neighborhood behind Advent Health, Winter Park, is back on track and under new ownership.
According to city documents, Cady Way Cottages LLC received conditional use approval in 2016 for a two-story, three-unit townhome building at 2281 Nairn Dr. The property was also rezoned from R-1A to R2 to accommodate the project, but construction was put on hold due to the passing of the applicant. The project never resumed and conditional use approval expired in 2018.
The property has since been purchased by Winter Park-based Urban Perch homebuilders – the firm's co-owner, Eric Rey, is also the brother of the original applicant. An application for a continuation of the conditional use approval was granted during the Aug. 9 City Commission meeting, and Rey is making plans to move forward with the build.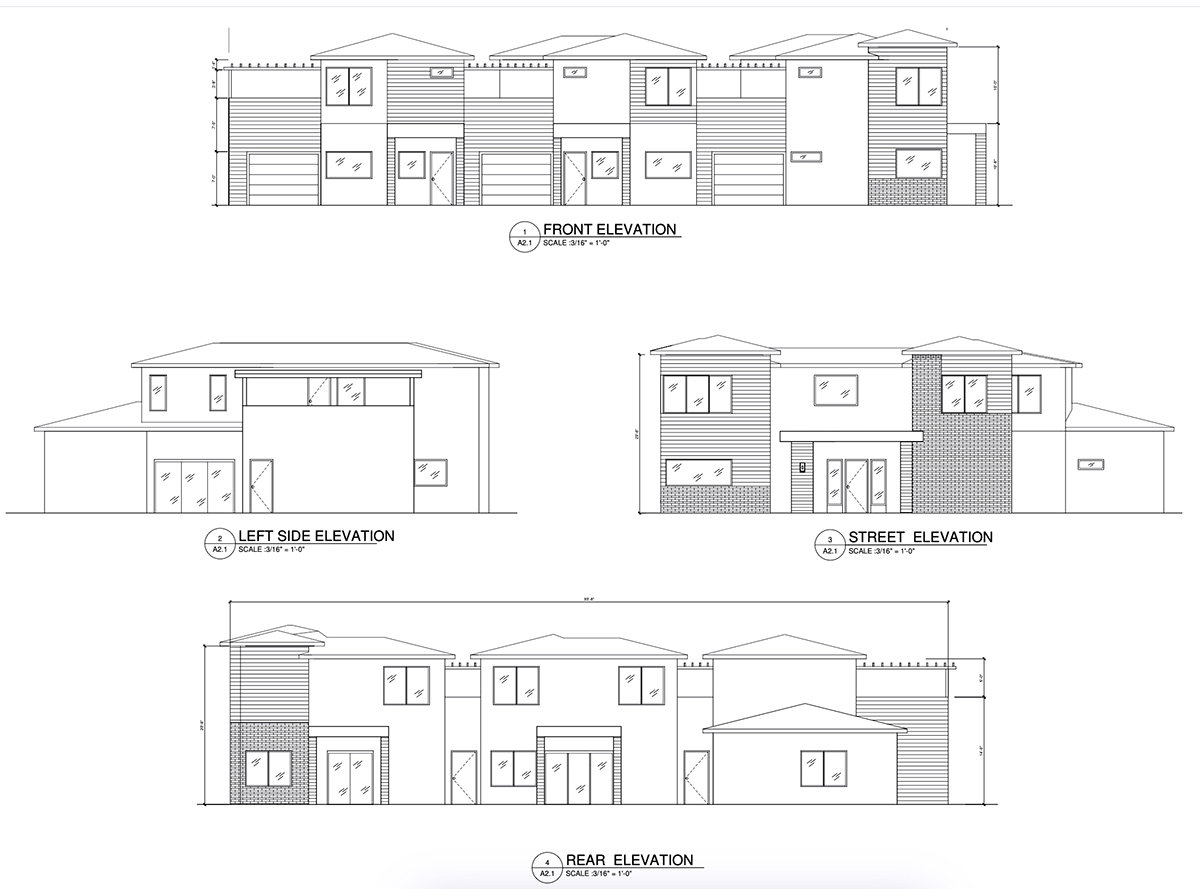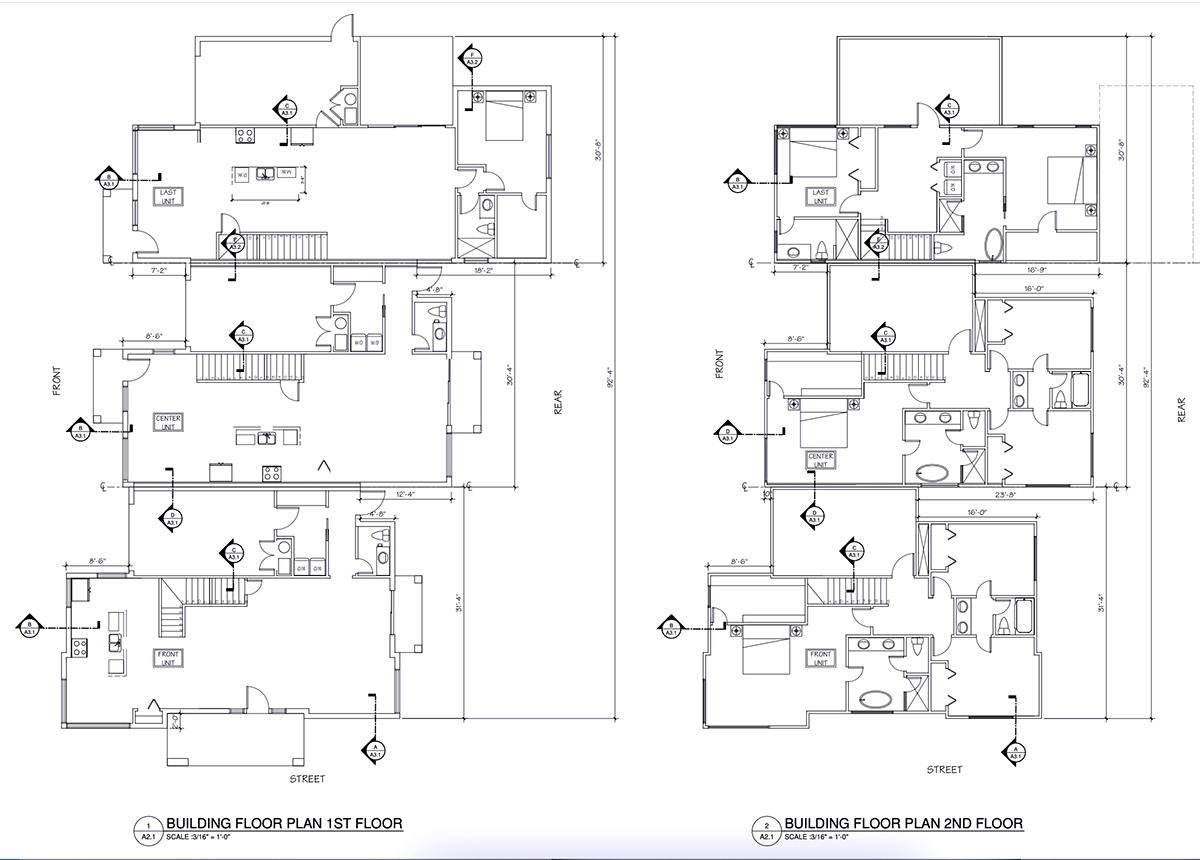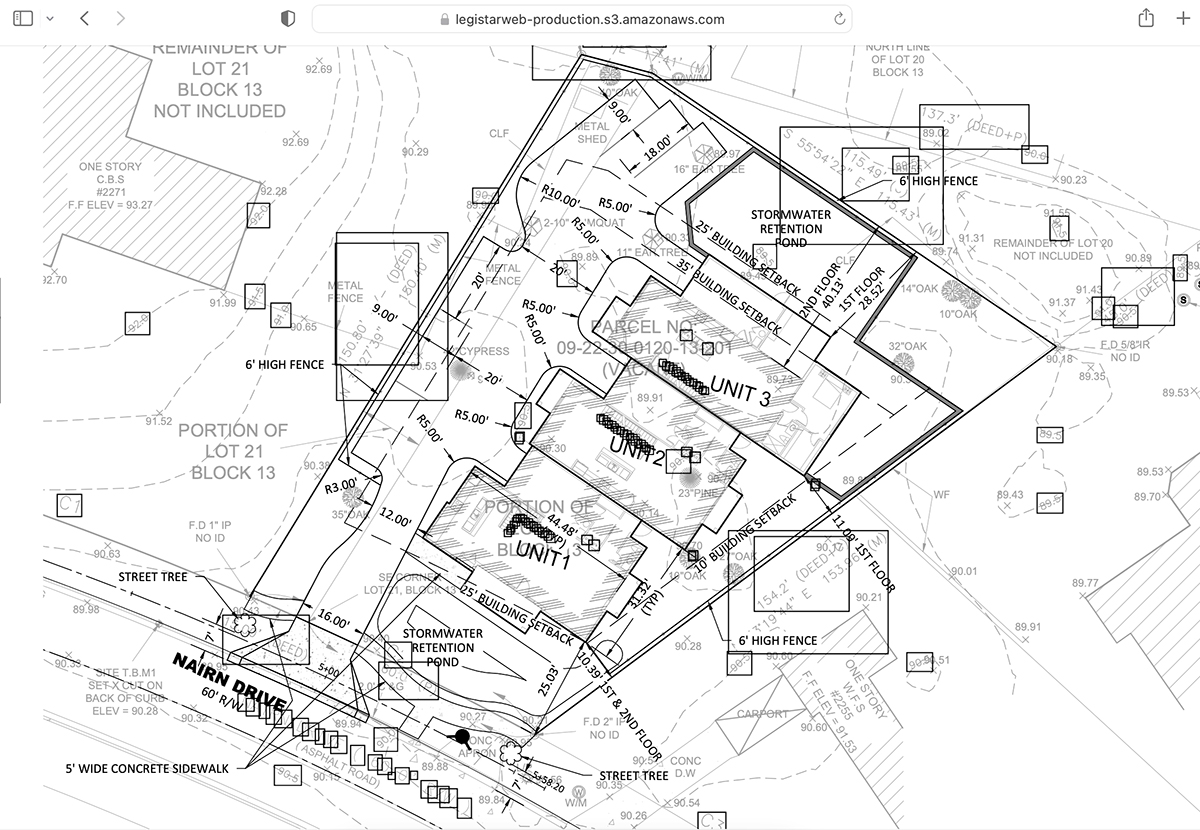 "I'd like to spruce it up a little bit," Rey told the32789 in reference to the original elevations. "The concept and the shape of (the building) is going to be similar, but it's a little too modern and too bland."
According to Rey, the plans allow the building to maintain the look of the community by stacking the townhome units behind one another. "From the road, it will resemble a single-family residence."
Each unit will offer approximately 2,000 square-feet of living space and feature three bedrooms and three baths, an open concept on the first floor, and a one-car garage.
The units will also connect to the nearest sewer line, allowing additional connections to homes along the street that currently use septic tanks. "It's kind of a long run to the main line so we're adding a mini lift station on the property," said Rey.
Building permits will be submitted before the end of the year with construction planned for early next year. "We hope to be under construction during 2024," said Rey. "Everything should complete and online by the end of the year."