Dr. Ena Heller has been at the helm of Rollins Museum of Art since 2012 as Bruce A. Beal Director. Her dedication to the collection, and its role within the college and the local art community, began with an appreciation of history and art that developed during her childhood in Bucharest, Romania.
"I had always been fascinated by art, so I decided to study art history and museum studies," she told the32789.
Heller attended high school and college in the country of her birth but moved with her family as political refugees to New York in 1988. She continued her education at the Institute of Fine Arts, New York University, earning a masters and doctoral degree while working part-time at the Metropolitan Museum of Art and the Museum of Modern Art. "Eventually, I realized that the museum world was a better fit for me than academia," she said.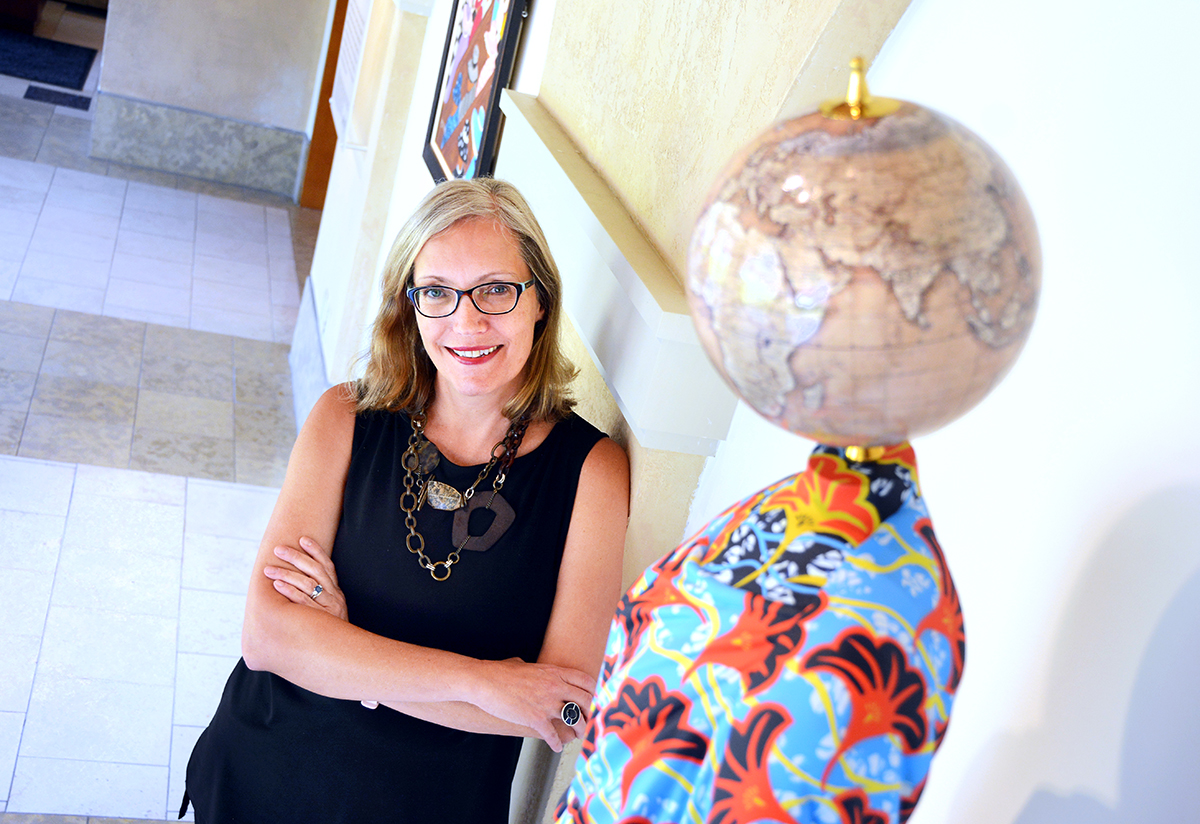 In 2005, she became the founding director of the Museum of Biblical Art in New York City. Her tenure lasted until she was recruited by Rollins as director of the Cornell Fine Arts Museum – later changed to the Rollins Museum of Art.
"It was an exciting transition for me," she said. "I wanted to be back on a campus and have the chance to blend my passion for museum work with teaching."
Here, Heller discusses her inspirations, her vision for Rollins' new museum building, and the challenge of keeping museums relevant in the new millennium.
What inspired you to pursue art as a profession? There were two things, and they both came from my parents. My dad was a historian, as well as my grandfather and great-grandfather. There was a tradition of historical studies in my family – I grew up surrounded by history and always loved that. On the other hand, my mom loves museums and art. We had an extensive art book library at home, and she would take my sister and me to museums from a very young age. As a visual person, I think those experiences gave me an opening to learn more about art history. Ultimately, I took my love for history and combined it with the passion I feel for art.
What is a typical day for an art museum director? Honestly, there is no typical day. Every day is completely different. I think this applies especially to our museum because we are a smaller facility. We're a small team, but all of us wear a lot of different hats at once. For me, a typical day can start with speaking in the gallery with students and visitors, writing grants, donor meetings, fundraisers, and anything and everything in between.
What is the biggest challenge you face while on the job? In general, the biggest challenge has been keeping museums relevant and sustainable in the 21st century. There are a lot of changes happening in the museum world right now, and we are all striving to make museums more open, inclusive, and relevant to a larger part of our population. At the same time, there is always a struggle for fundraising to support our programs and ensure long-term sustainability.
As for our next six-to-nine months, we're facing another challenge: finishing the capital campaign. We still have some money to raise before we can break ground. It's crucial that people take notice and contribute, as we can't start building until we secure all the pledges. This will be my main focus in the next few months—to raise the necessary funds and reach the point where we can begin construction."
What, about the new museum, are you most looking forward to? I'm looking forward to having a lot more room to display our extraordinary collection. Additionally, being in a visible location where people can discover us simply by walking by is something that really excites me. It will allow us to reach a larger audience and connect with more people.
One addition that I'm really passionate about and will ensure is present in the new design is comfortable seating throughout the museum. This is something that many museums lack, but I believe it's essential for visitors to have the opportunity to relax, sit down, and fully enjoy their experience. It's important to be able to plop yourself down somewhere, take in the surroundings, and read about the art you're looking at.
Another aspect I'm excited about is the potential for the green space in front of the museum on the corner of New England and Interlachen. I envision creating a miniature sculpture garden in that area, enhancing the overall experience for visitors.
What do you enjoy most about your role as director? My favorite part about my role is really being able to engage people with art. Whether that's teaching students in the gallery, giving tours for the public, or getting a prospective donor excited about what we do. Ultimately, getting people to be excited about, understand, and engage with art is what I'm most passionate about.