­­One of Winter Park's most well known real estate firms is listing the former residence of one of Central Florida's most notable business leaders and philanthropists.
Since 2004, the estate at 1461 Via Tuscany was the home of the late Harvey Massey and his wife, Carol. The $16 million listing by Fannie Hillman & Associates agents Nancy Bagby, Julie Bagby Williams, and SueAnn Rand (aka The Bagby Team), posted on May 18 and features a rich history.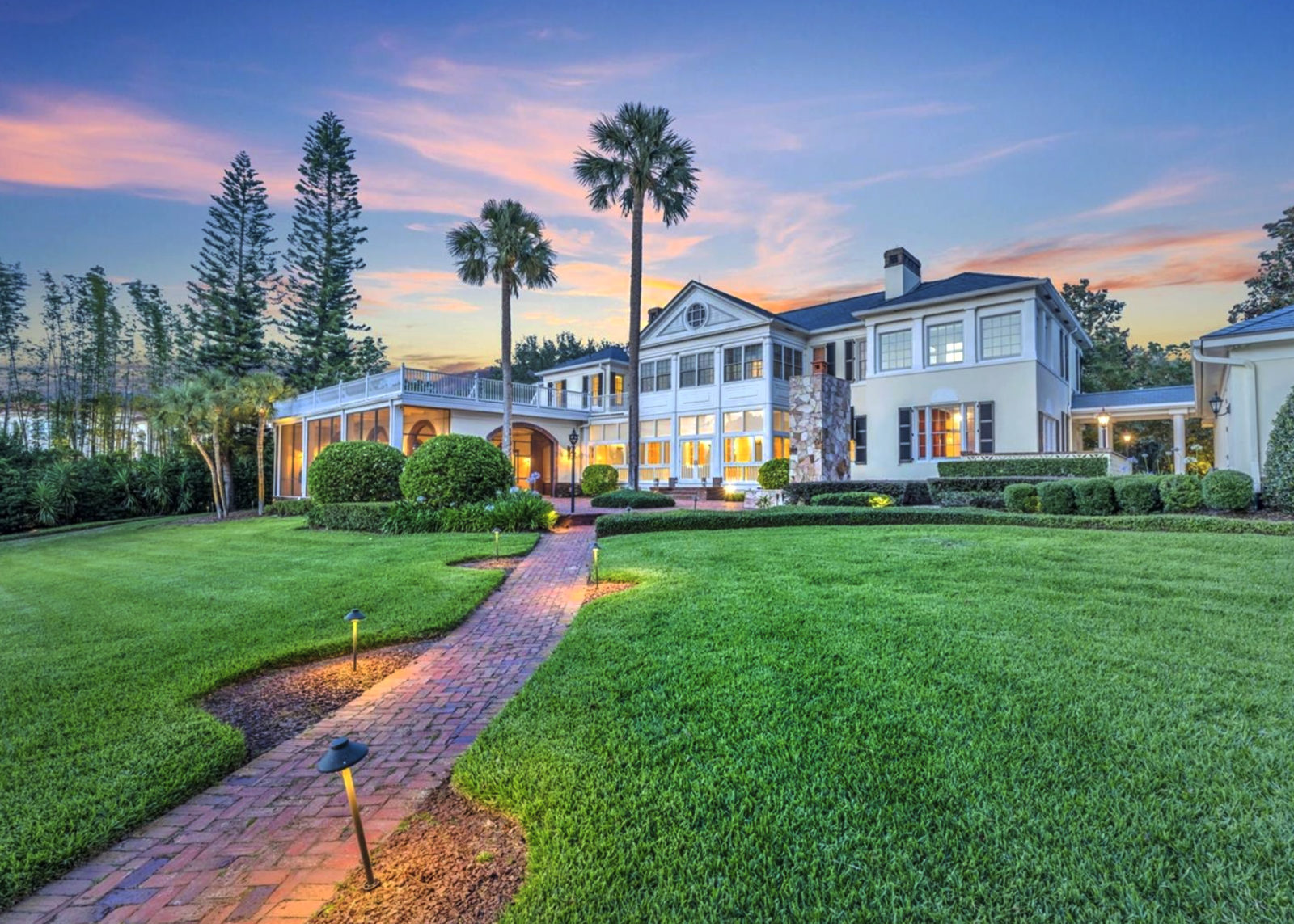 "The Massey family have been longtime clients and friends," Julie Bagby Williams told the32789. "We are honored and excited to work with them on this special property."
According to Williams, composing a listing that properly highlights historical and architectural value is all about storytelling. "We gather as much information as we can as most buyers of old homes appreciate things like original heart pine floors, intricate mill work, and built-in's," she said. "We thoroughly research the house to understand the circumstances in which it was built, the succession of owners, and the events that have occurred within the home."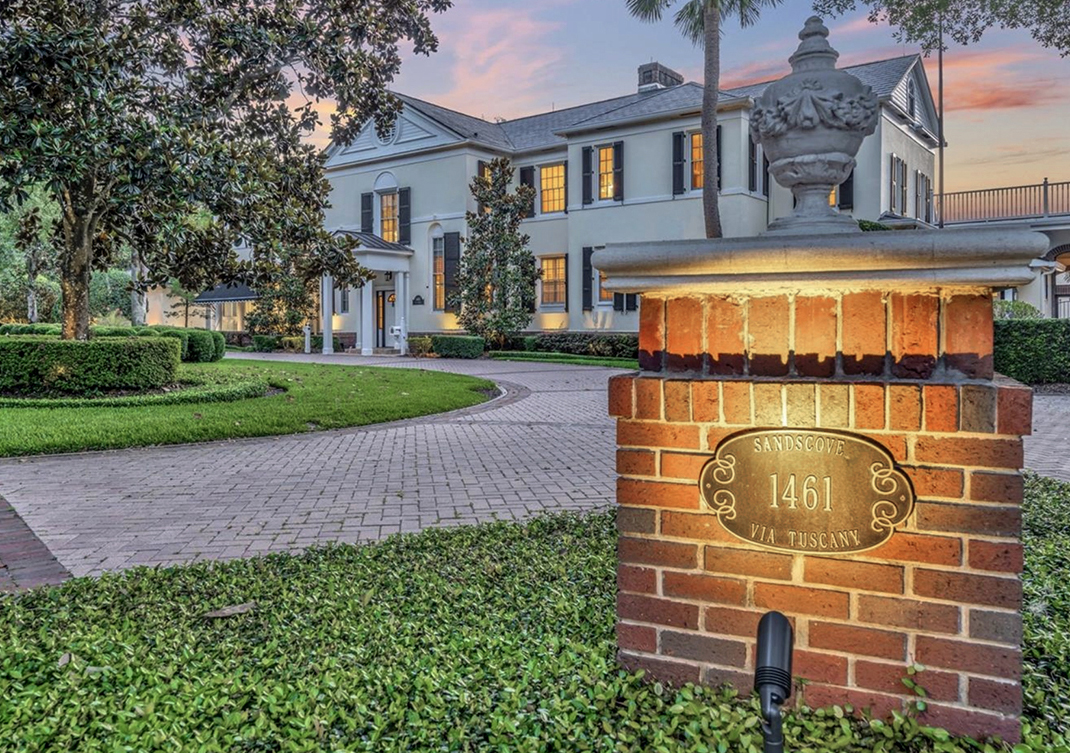 Construction began in 1918 and was completed in 1919. The house was originally flanked by orange groves, and Via Capri served as its driveway down to Temple Drive. The original owner, Connecticut resident James Stokes, dubbed the home "Sandscove" and planned to use it as a winter residence, but died before he was able to move in.
Indiana Supreme Court Judge Leonard J. Hackney purchased the property in 1925. Hackney is known for scoring a victory for women's rights in 1893 by reversing a decision that banned Antoinette Dakin Leach from becoming an attorney on the grounds that she was a woman. The home was later purchased by the Showalter Family – former owners of the Orlando Executive Airport – and remained in their custody until its 2004 sale to the Massey family.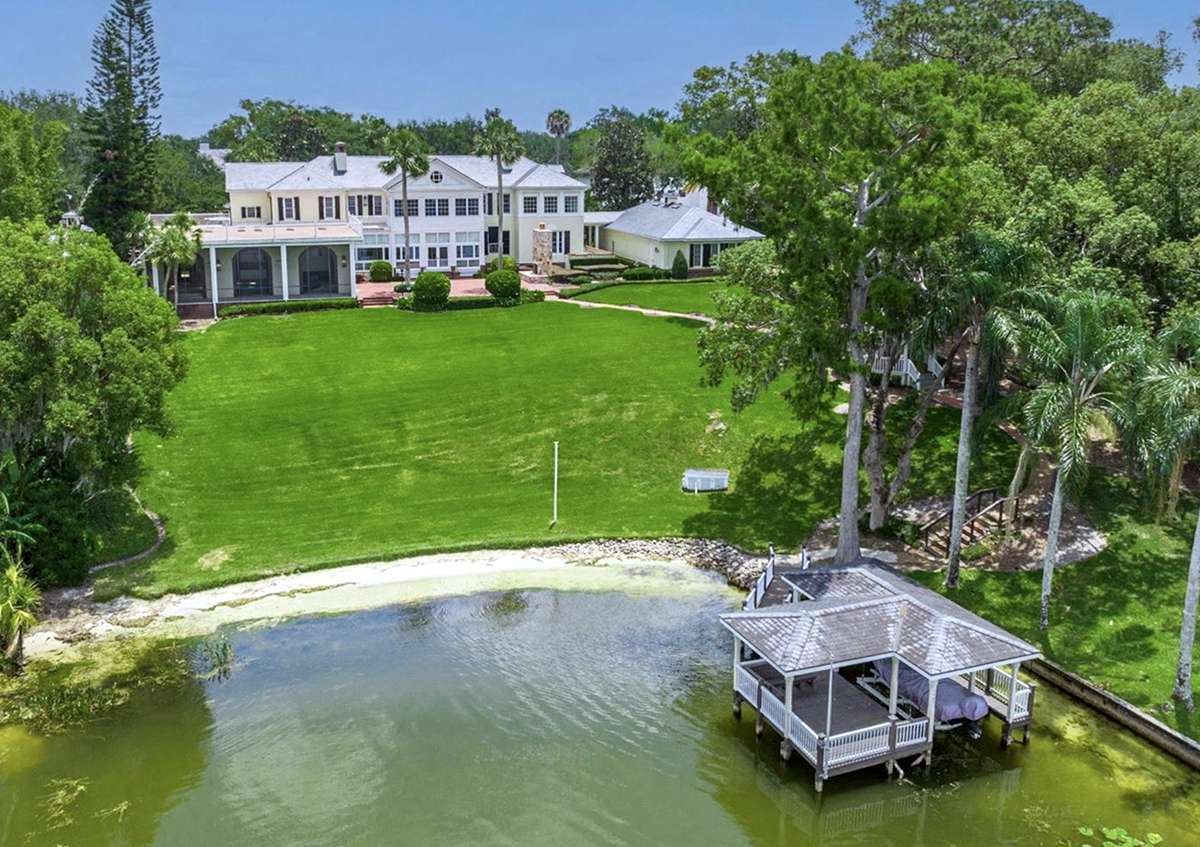 "It is important to share these anecdotes with potential owners," said Williams. "Buyers of historic homes gain more than just a beautiful place to live, they become a part of the house's story."
The 1.57+ acre property boasts 138 feet of Lake Maitland frontage, and offers a boat dock, outdoor fireplace, and a screened indoor pool.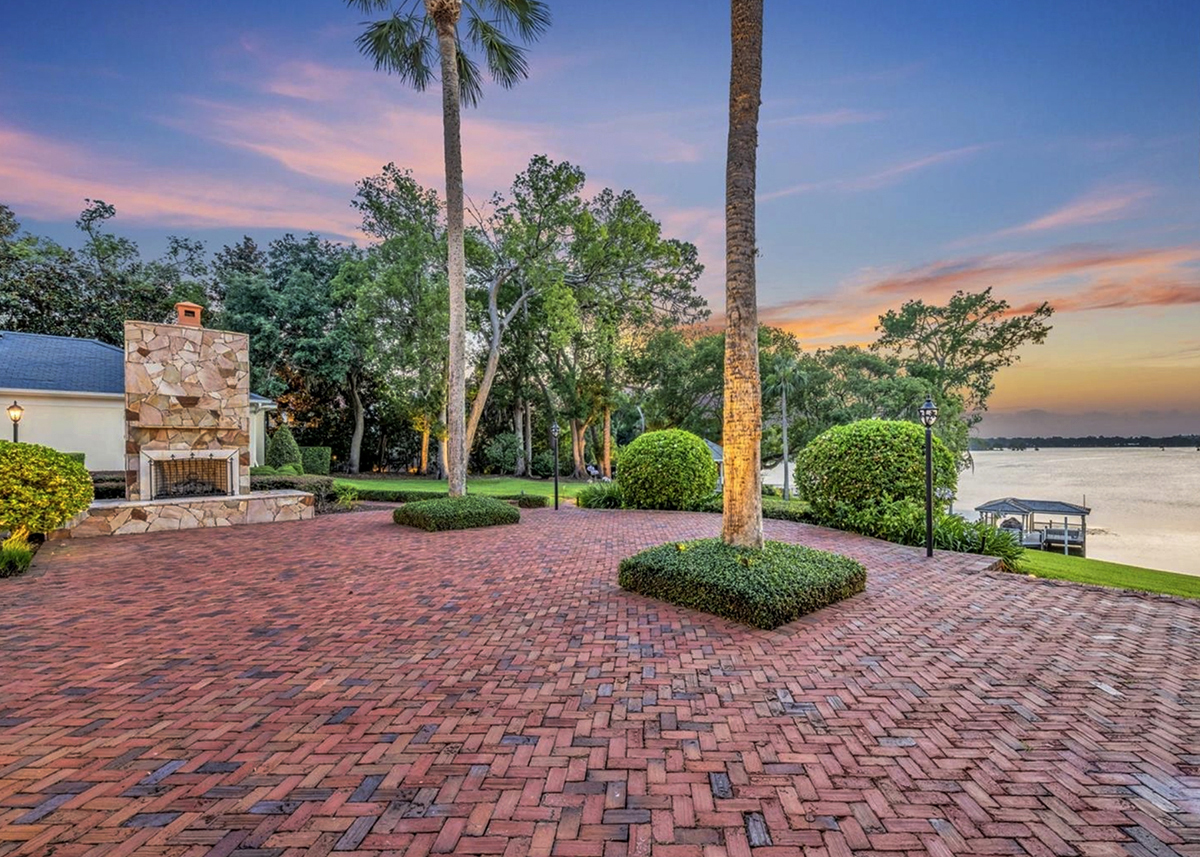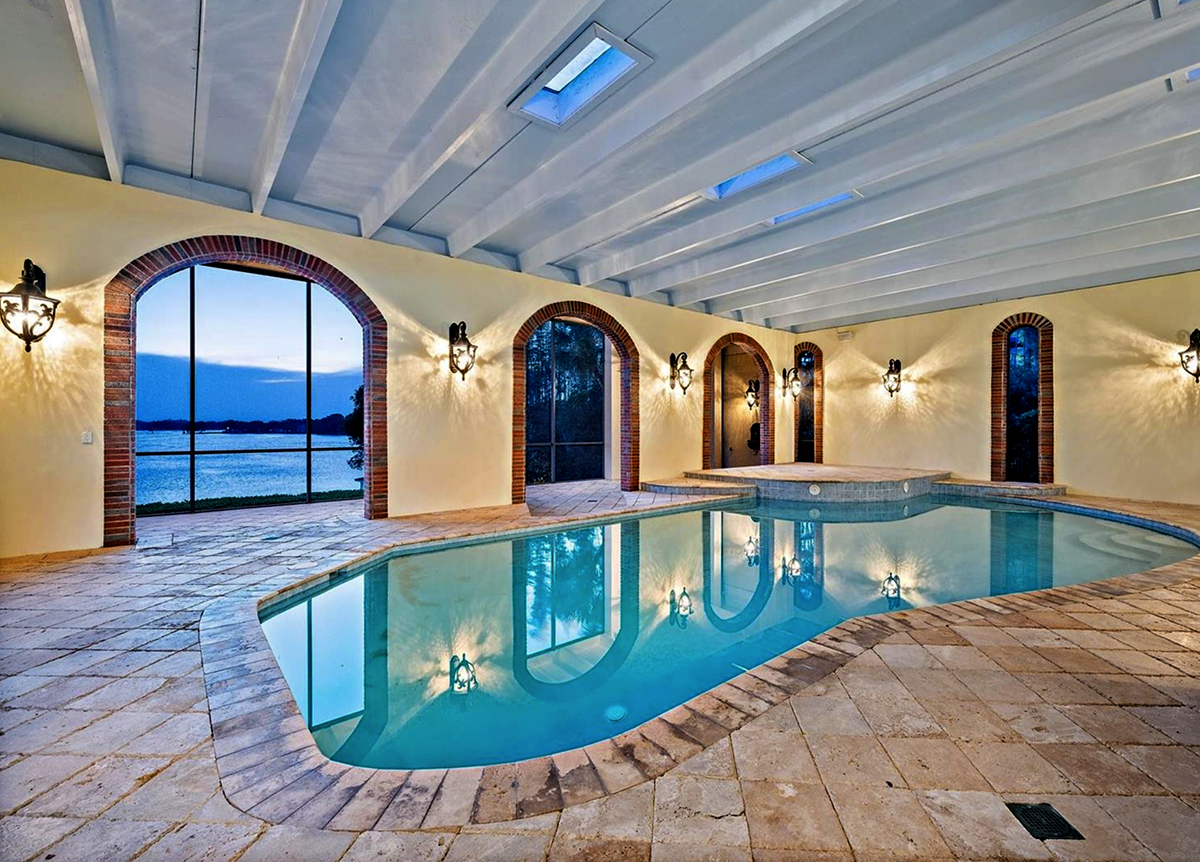 The first floor features a balance of informal and formal rooms with an oversized living area, formal dining room, den, study, and breakfast room.
Two sets of staircases and elevator access lead to 5 bedrooms and 4 full baths on the second floor. The owners' suite includes a fireplace, oversized walk-in closets, a small bar area, a second washer/dryer, private porch, and rooftop terrace.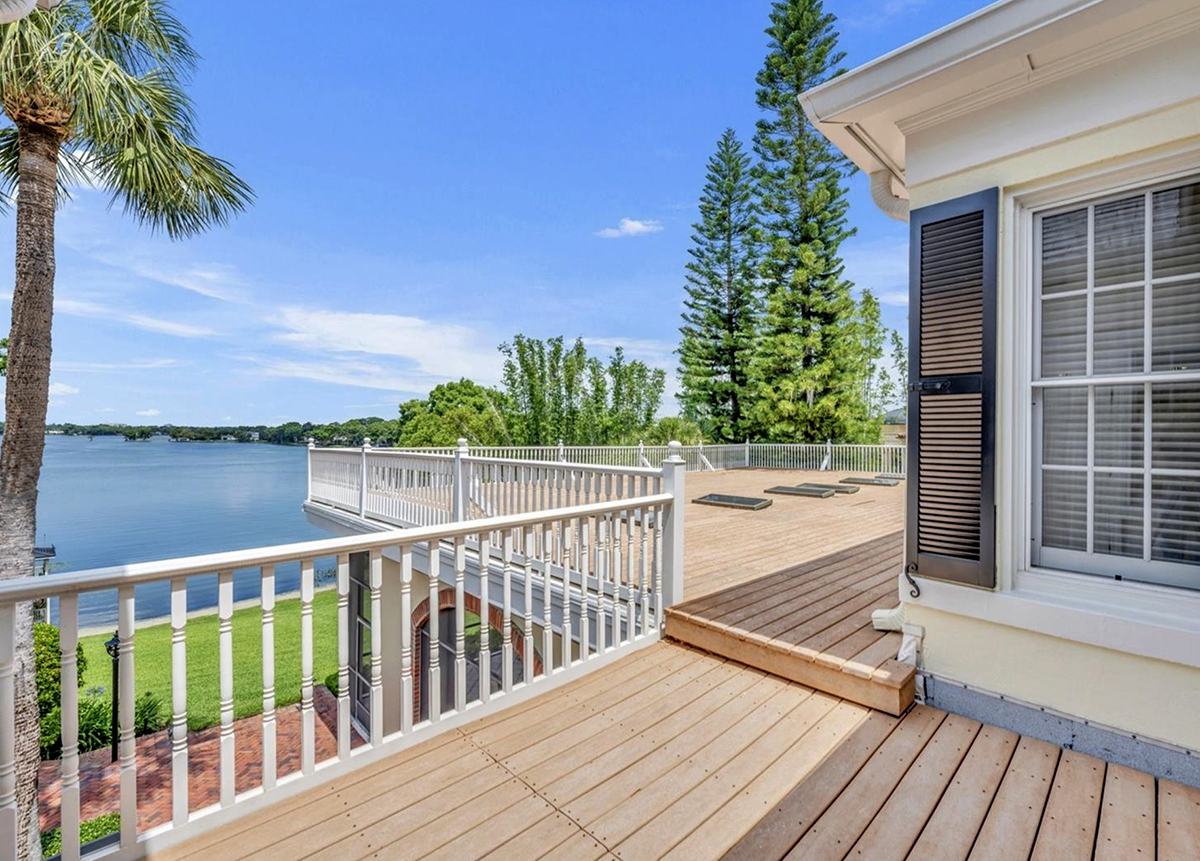 The home also offers 12-foot and 14-foot ceilings, heart pine floors, plantation shutters, intricate millwork and crown molding, and a four-car garage. A total of 8,353 heated square feet includes 7,367 square feet in the main house, and a 986-square-foot guest cottage with a bedroom, bathroom, living room and kitchen.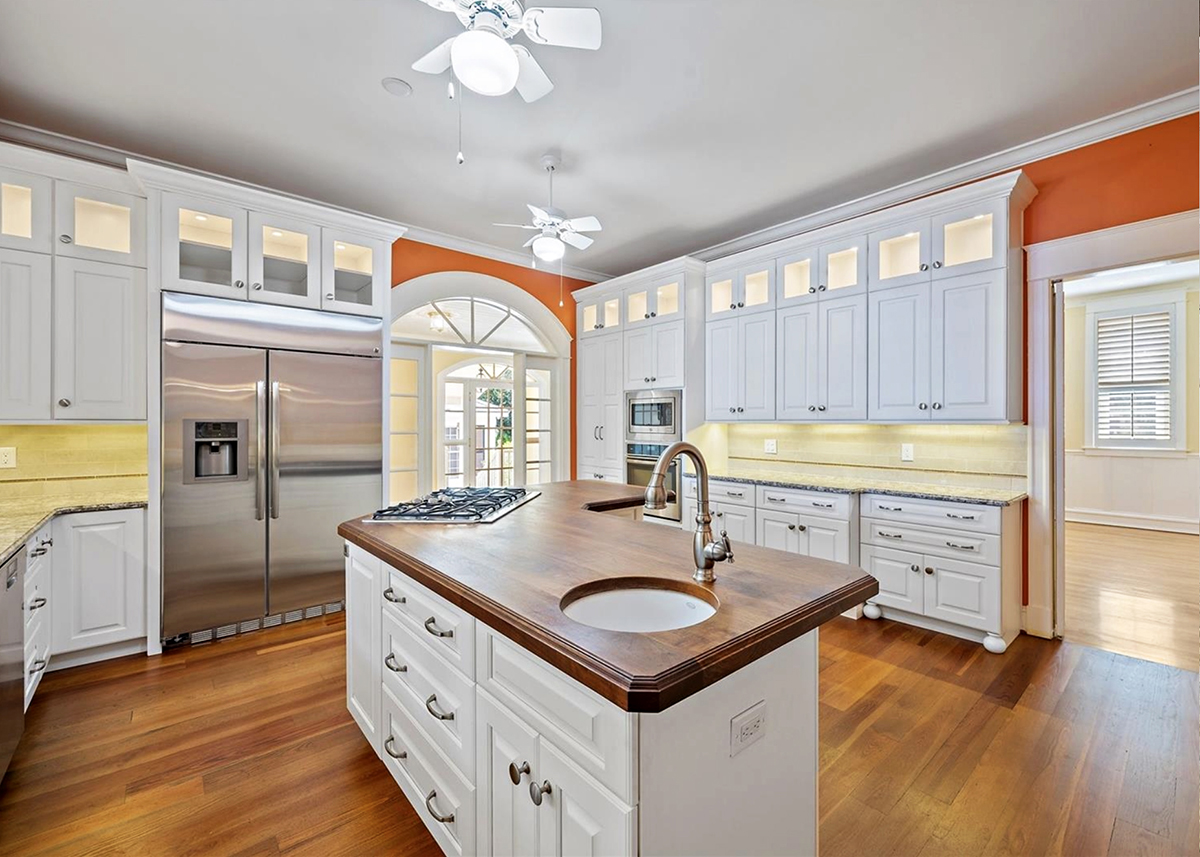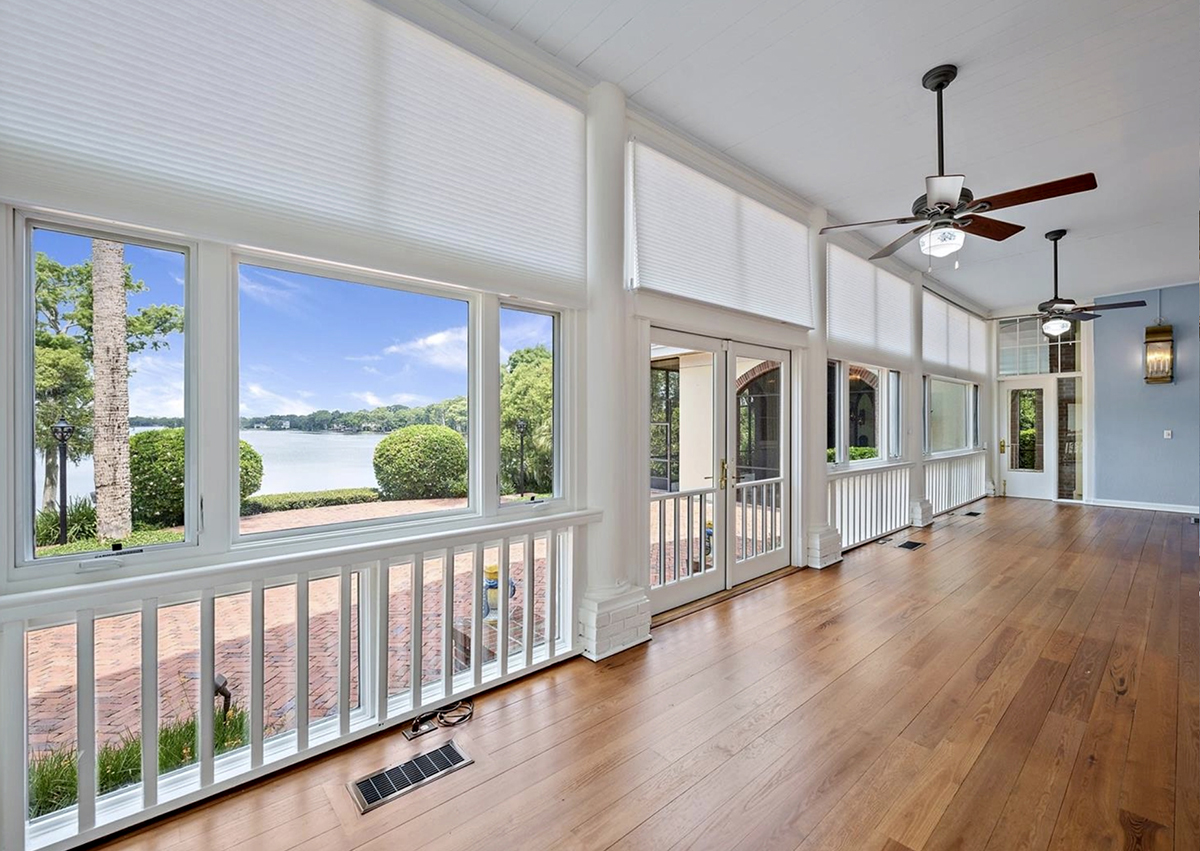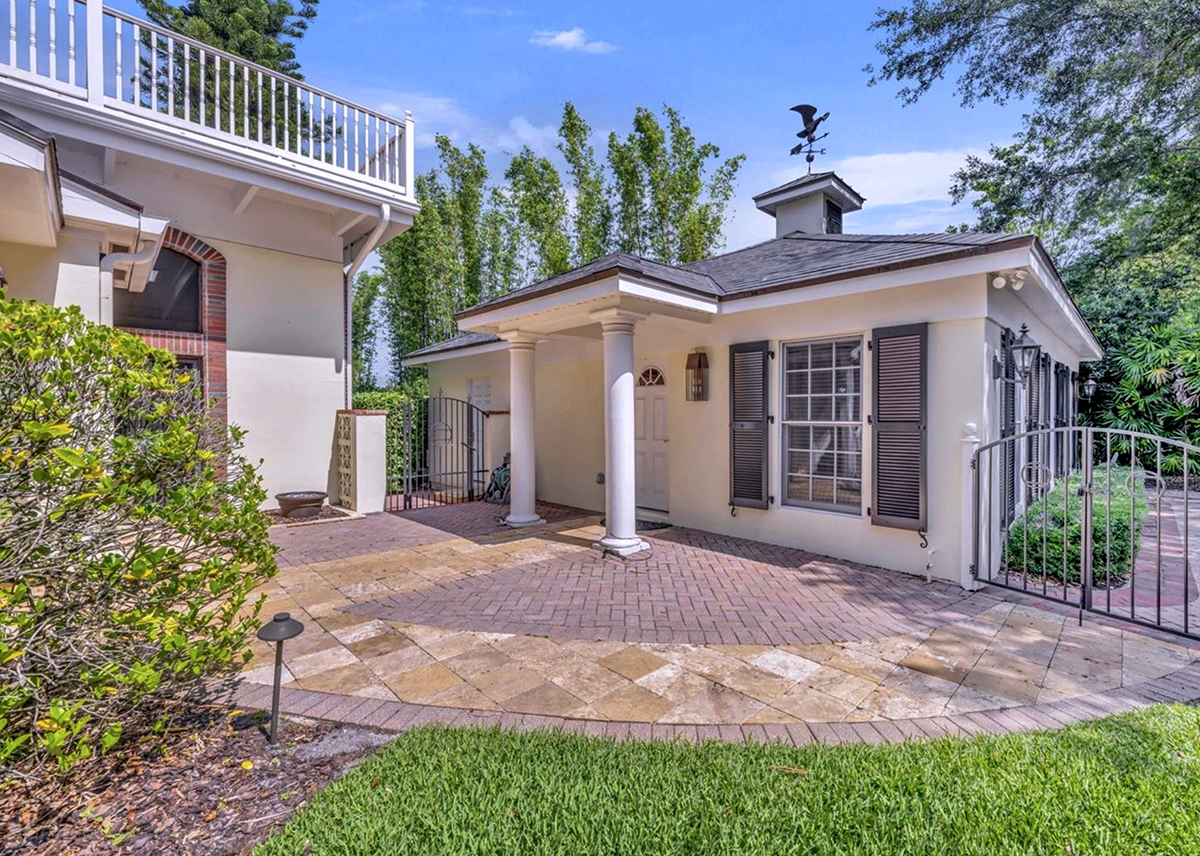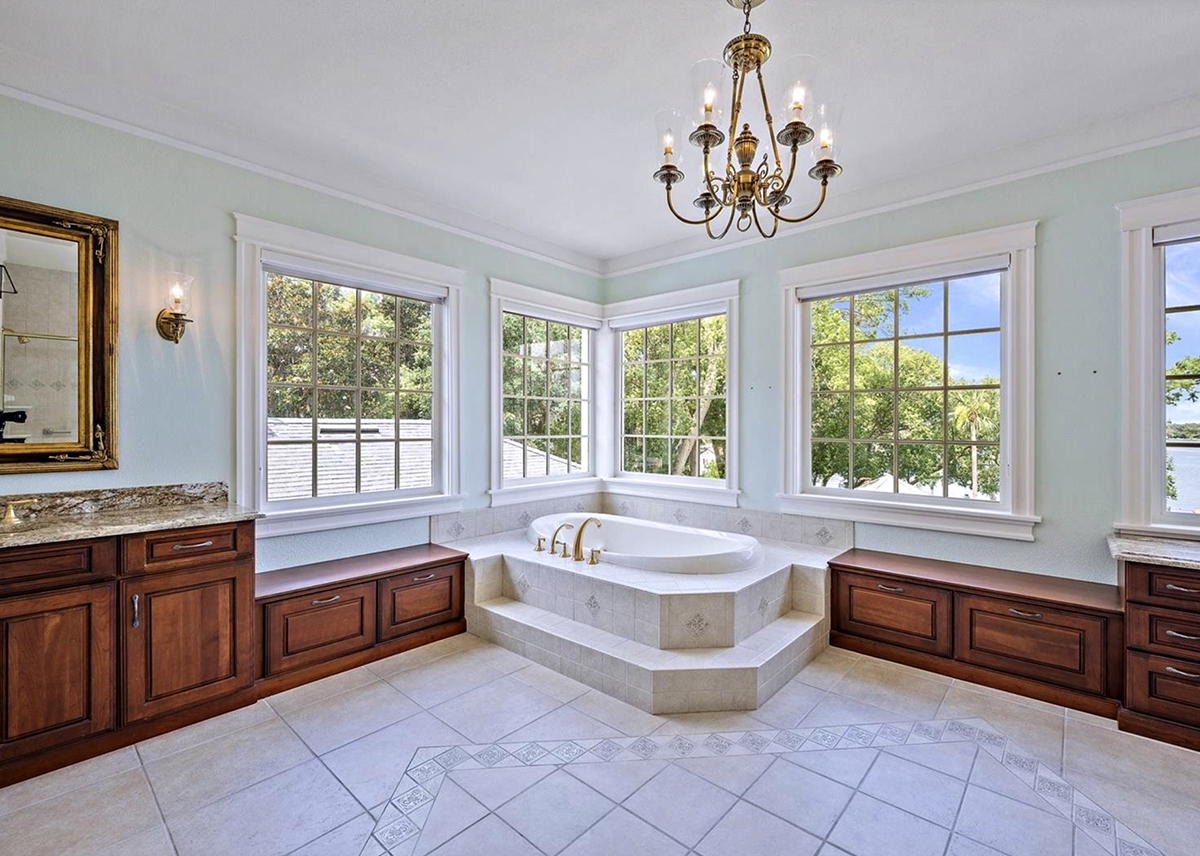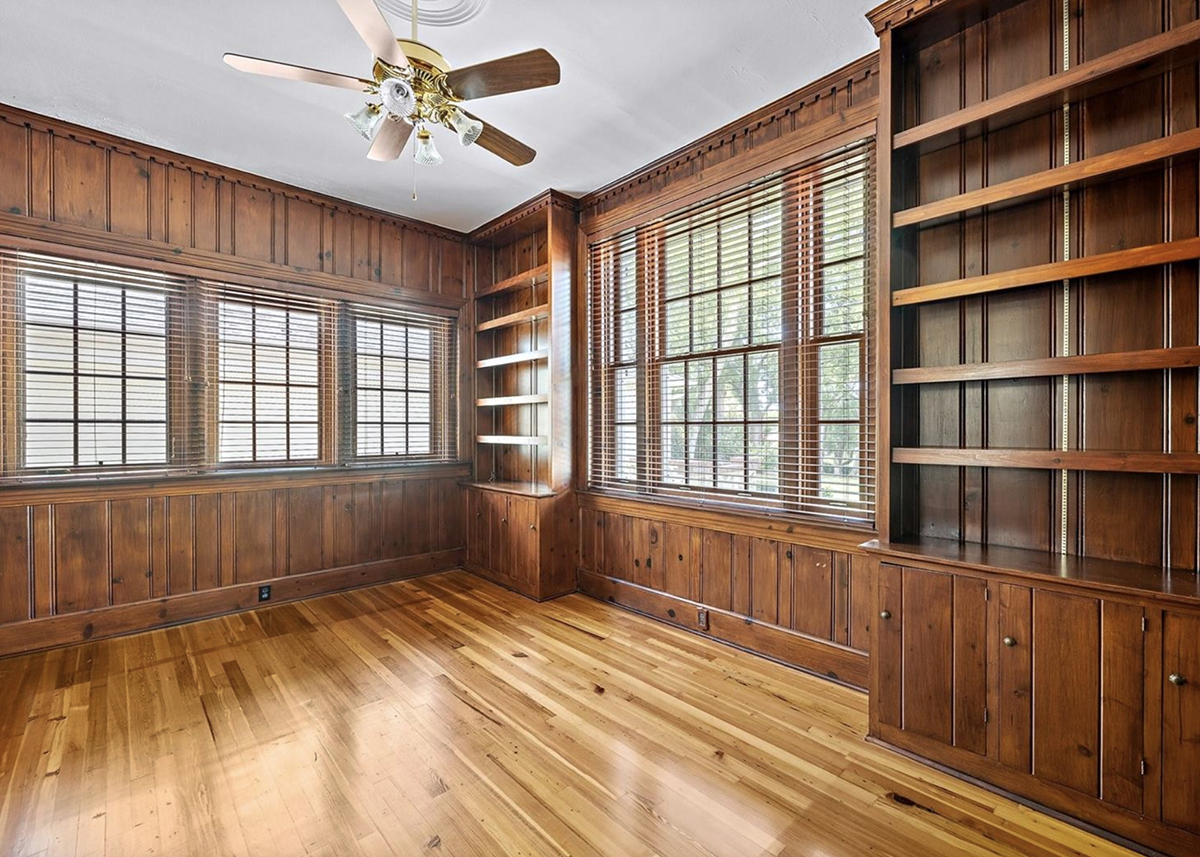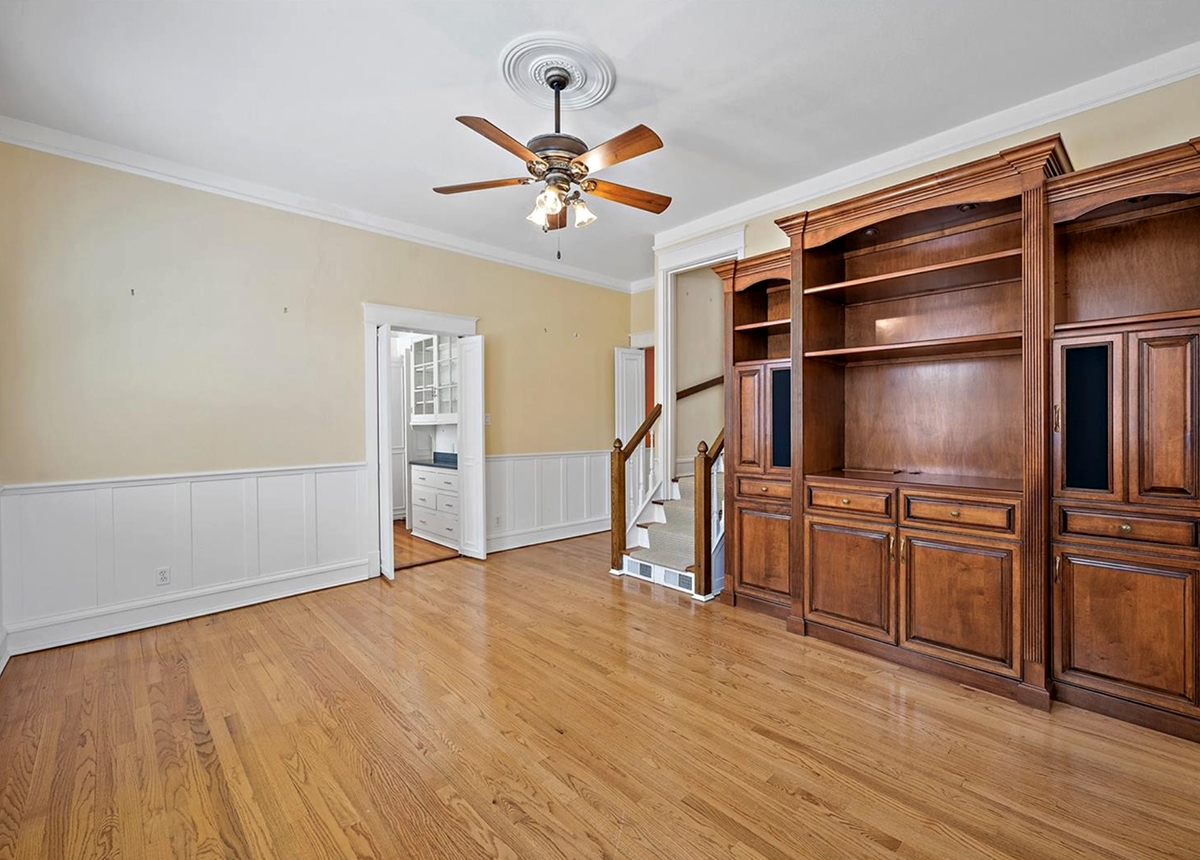 High-end properties keep local residential markets in the spotlight, but Williams says the Winter Park market remains strong.
"We continue to have low inventory, but the average sales price is still up," she said, adding that buyers and sellers need to stay on top of insurance legislation. "Sellers need to know that getting homeowners insurance can be challenging for buyers, and experienced realtors can help navigate this process."