It's been six years since Atomic Barber Co. – Hannibal Square's speakeasy-inspired barber shop – opened its doors. In that time, much has changed in the shop and the surrounding neighborhood, but some things never change. The shop's firm "no cell phone" policy has endured, as has the free beer and water for customers.
Atomic Barber Co. is a modern interpretation of the classic barbershop with some decidedly retrograde touches. The aforementioned cell phone policy harkens back to a time before modern distractions; a time when shop owner Trevor "Chili" Brown believes there was more respect for everyone's time.
"We're not on our phones, distracted and holding up your appointment," he told the32789. "All we ask is that you extend us the same courtesy."
On a busy Saturday when every leather-wrapped chair is filled, this phone-free atmosphere turns the barber shop into a conversation pit. It's this spirit of community which keeps existing clients coming back and captivates new clients.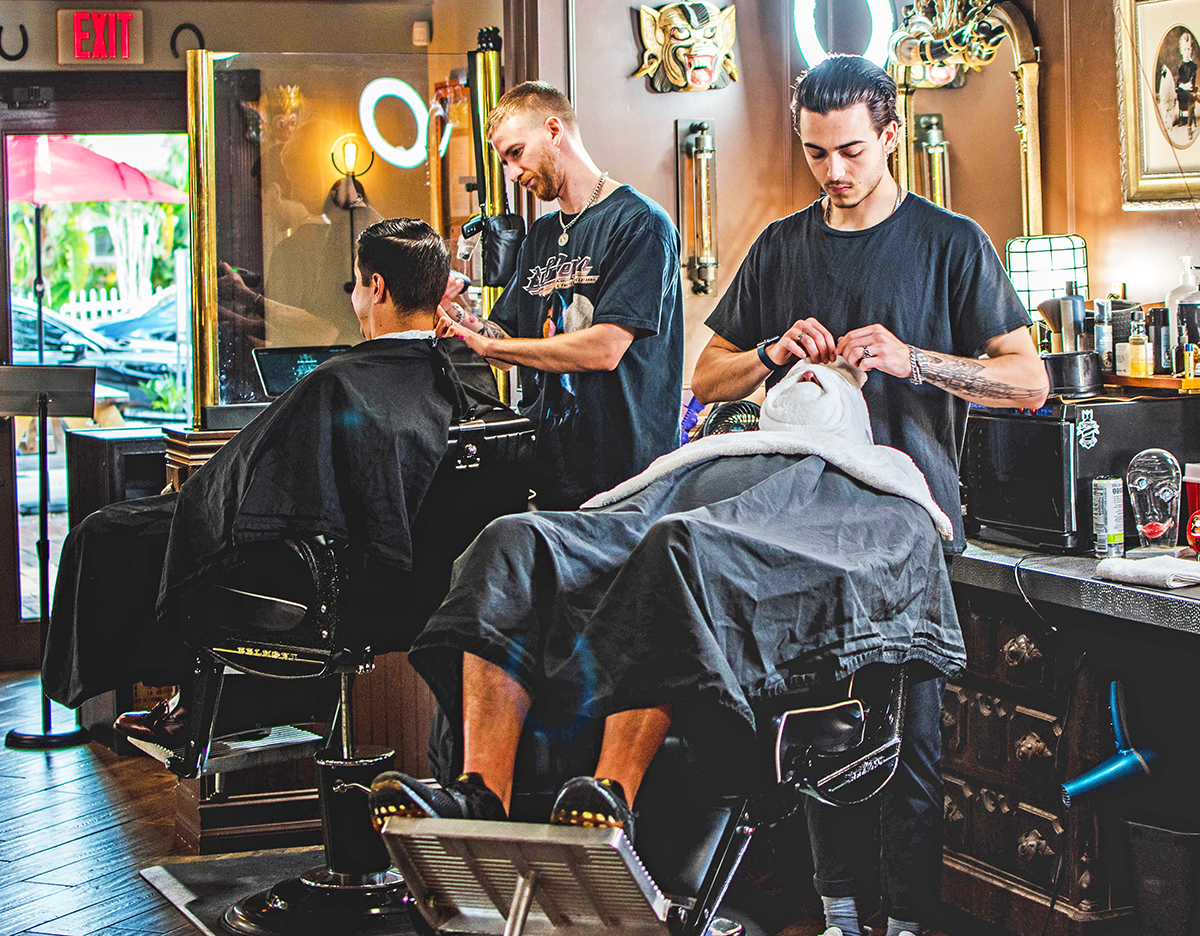 For Brown, personal identity is what hair is all about. "I've spent my whole life expressing myself through hair. Getting to help others do the same while mixing with the locals and building a community has been incredibly fulfilling." He says the shop "can't hire enough barbers" to keep up with demand. Haircuts from seasoned barbers, like general manager Jordan Nogle and assistant manager Patrick Mercado, must be booked four to six weeks in advance.
But Brown also remembers some of the lessons learned in the early days of the shop. "It was tough," he admits. "My advice is that businesses should be ready to have about nine months' worth of money to burn. That's what the first year is like." Despite the rocky start, Brown remembers the process of building the shop as "equally challenging and fun," with early guidance pouring in from other business owners.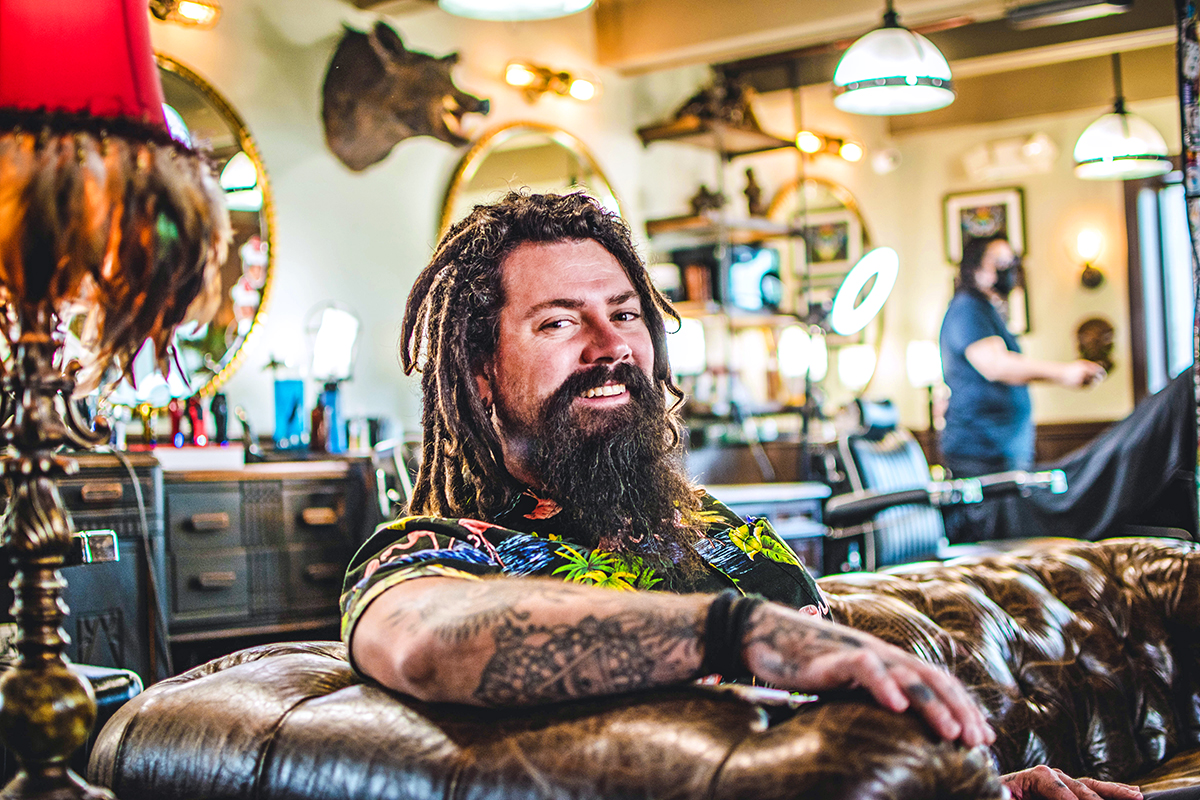 Winter Park's sense of community helped ease the uncertainty of the shop's early days with one of Atomic Barber Co.'s neighbors serving as an early advocate. Brown and Pragasen Ramiah, an insurance agent at Hannibal Square's Allstate branch, established a camaraderie through routine conversations that evolved into neighborhood networking events. The meetings eventually morphed into Hop Hannibal, a monthly Hawaiian-shirt-required block party.
With help from the Friends of Hannibal Square community group, Brown and company have recently brought larger neighborhood events to life. Early events received approximately 600 visitors; for the recent Art & Eat event, Brown was anticipating more than 1,200.
According to Brown, the shop has become a living, breathing organism. "I've watched our barbers get married, buy homes, and start families." Atomic's barbers prepare clients for weddings and life-changing events of their own, but the shop has recently started to serve an even greater purpose. "We've had long-time clients trust us through their transition process," said Brown. "It's an honor to be able to create a safe space and help clients embrace who they truly are."
His future plans are a continuation of his original intent; to build community – in his shop and in his neighborhood – while providing "the best haircuts and the best experience in a fun environment."