Farm & Haus is officially in soft opening mode at its 526 S. Park Ave. location with plans in place for a Jan. 13 grand opening. Co-founders Patrick Lyne and Brittany Walsh Lyne are using the preview to perfect the transition from the counter service-style of their East End Market location, to running a full-sized restaurant.
"This is the first time that we've ever done this, we really didn't know what to expect," Brittany Walsh Lyne told the32789. "But we have an awesome team, everything's going really well."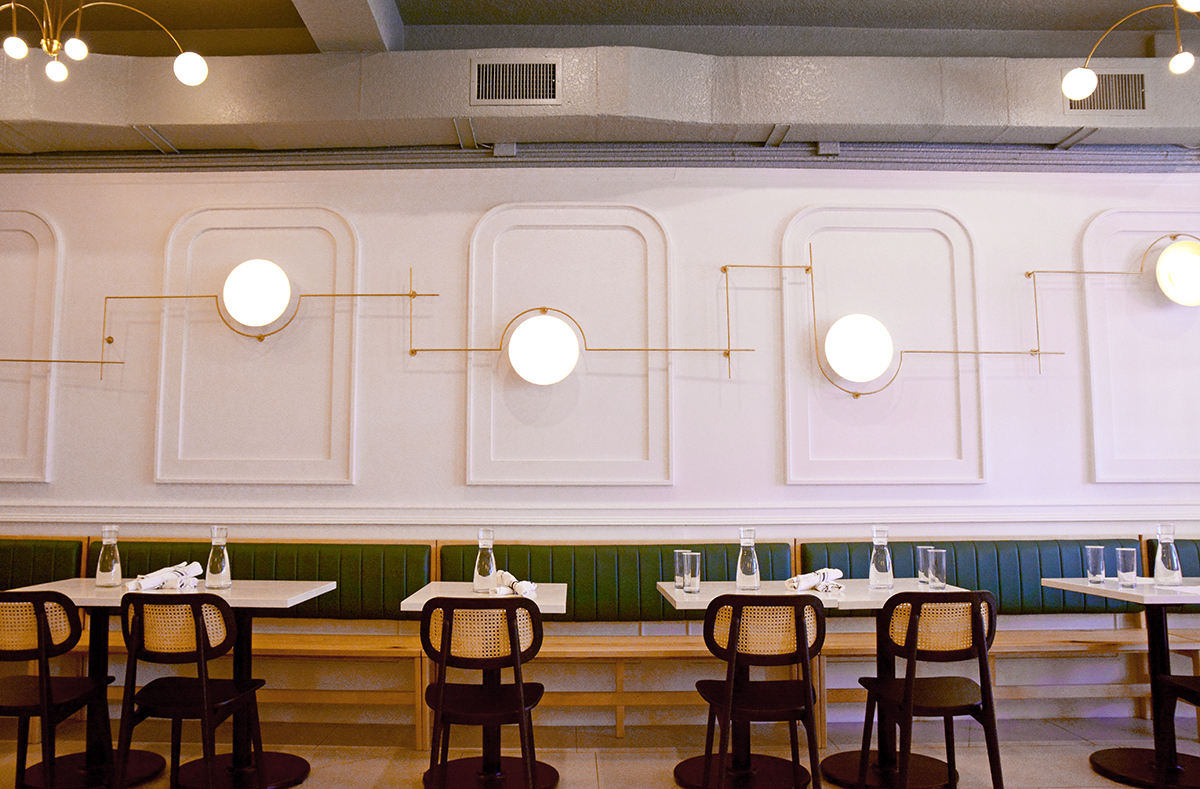 Fans of Farm & Haus East End will find the same farm-to-table philosophy with a relax-and-enjoy vibe. The 48-seat dining area features a modern farmhouse design with marble and brass accents, and a porcelain terrazzo floor. Remnants of the former Café de France include wood molding and the counter at the back of the space. An outdoor dining area accommodates up to 12 seats.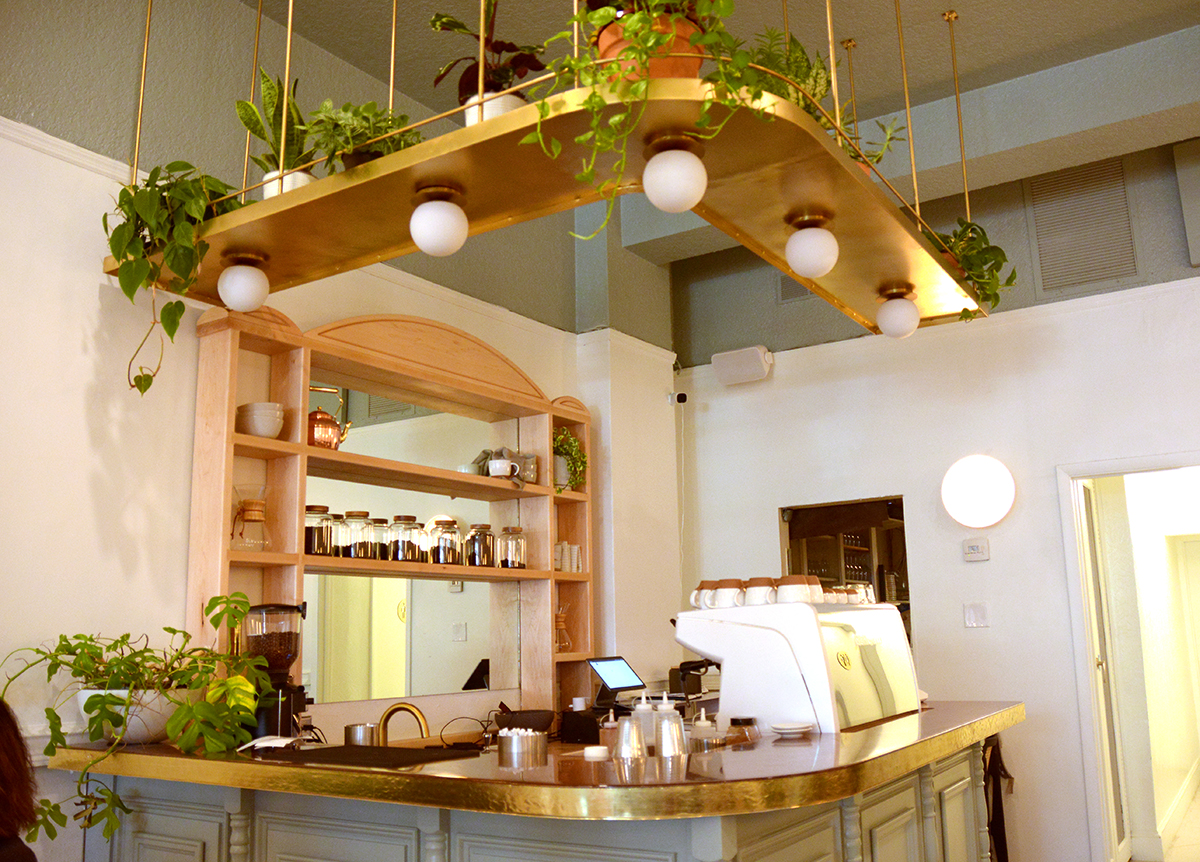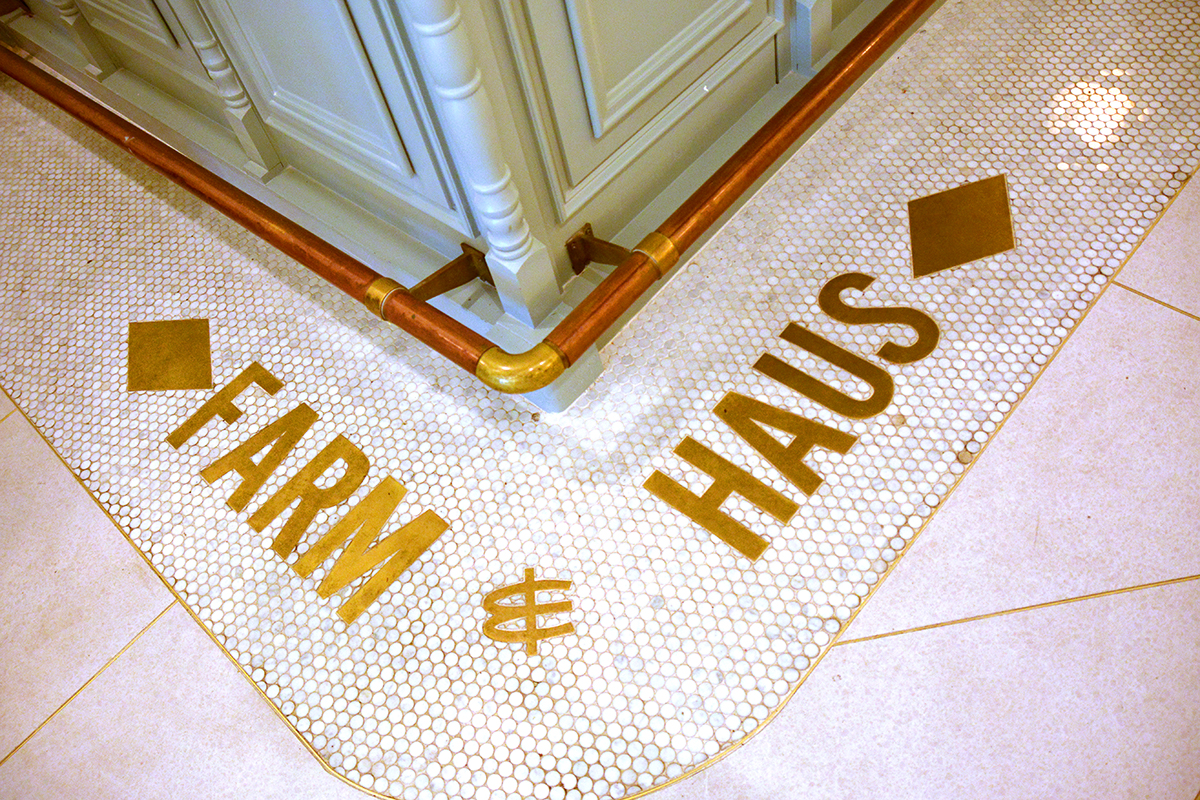 According to Walsh Lyne, production space guides the menu at East End where to-go orders account for approximately 20% of the business. The larger kitchen at Park Avenue provides an opportunity to evolve, and a need for additional help. The staff of 18 utilizes a few members of the East End team, including head chef Amanda Czejak.
The Winter Park launch also received some next-level assistance in the form of Kathleen Blake, former chef/owner of The Rusty Spoon and friend of the Lynes and Czejak.
"Kathleen offered to help out and was here for a couple of weeks," said Brittany Walsh Lyne. "She really gave a lot of good insight on the menu and streamlining our systems."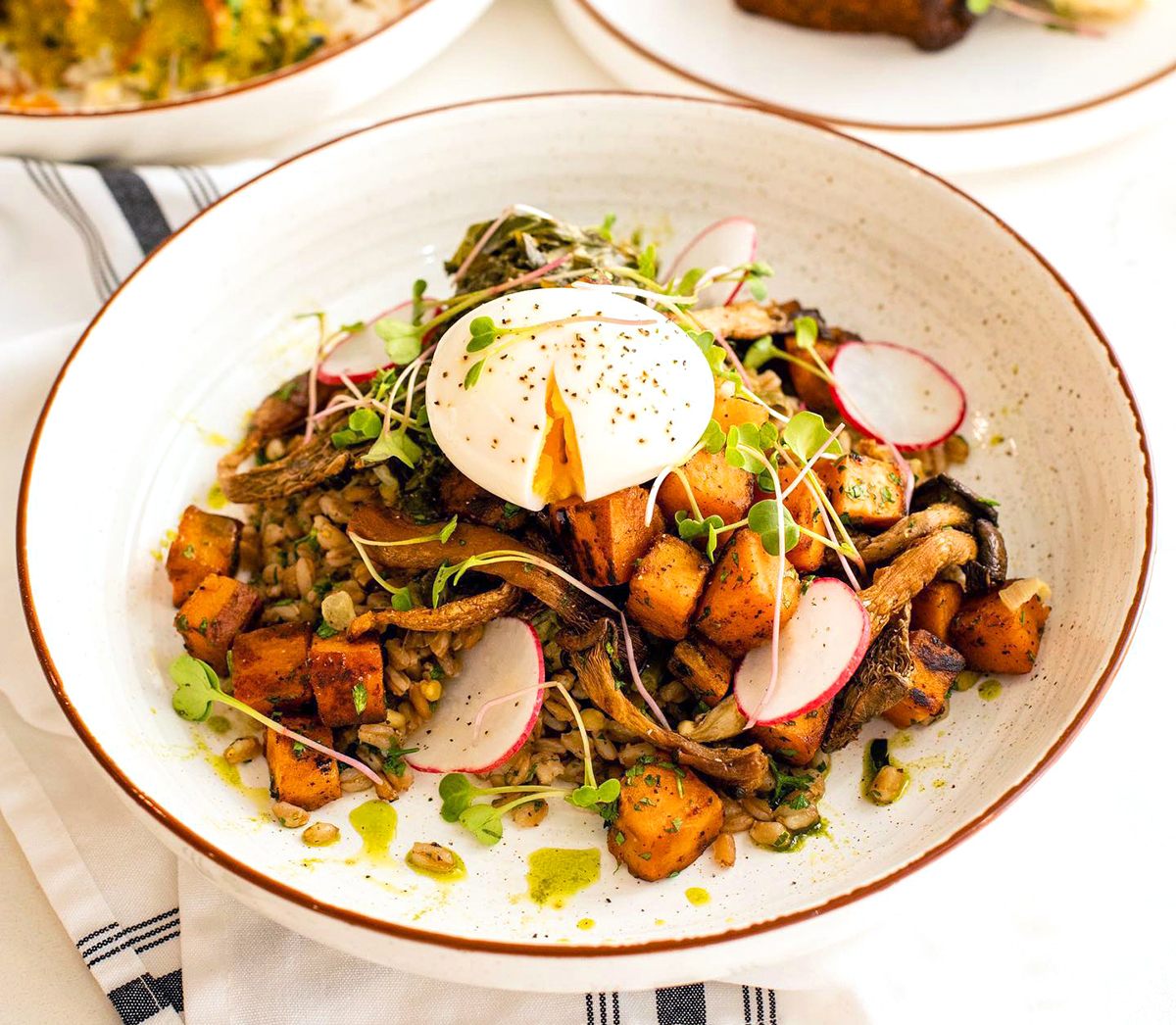 "She has fine dining and corporate experience," said Patrick Lyne of Blake's contribution. "There are a lot of special touches to the menu that she helped with – while making sure it all makes sense on the business side."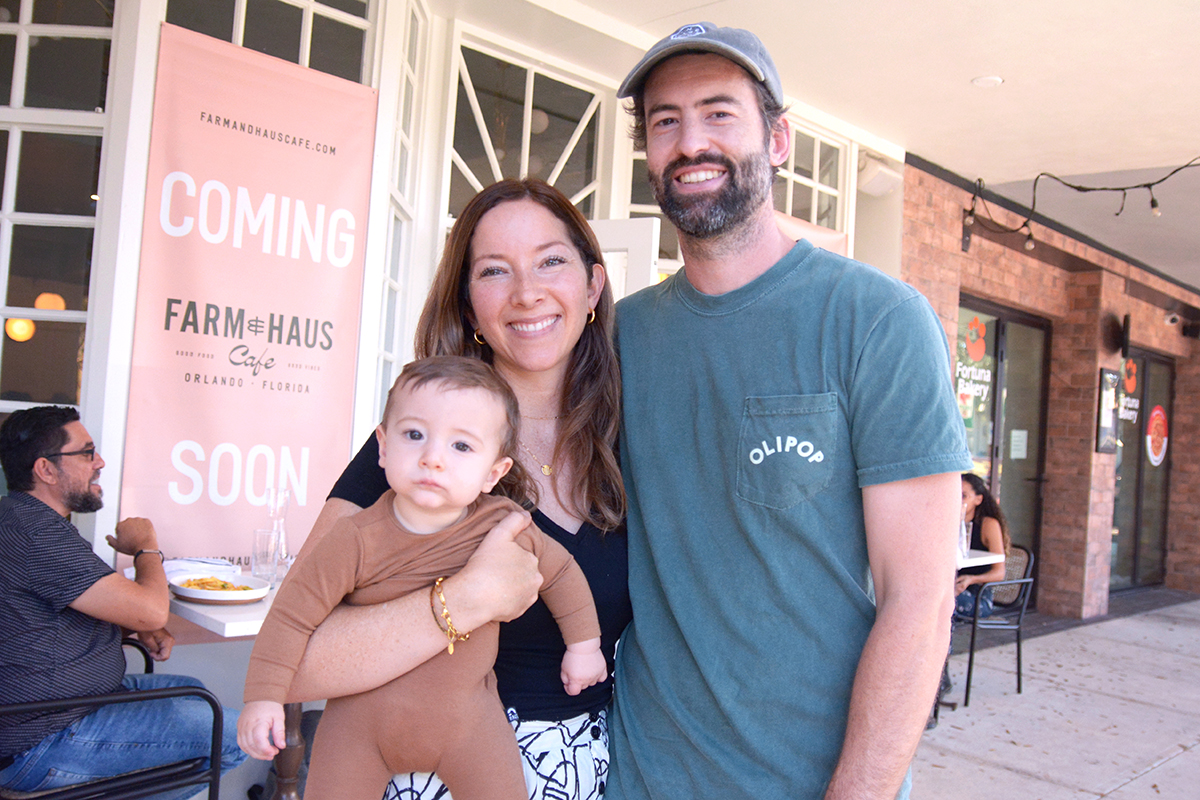 Blake also shared her own technique for preparing hash browns; one of 10 sides that occupy an evolving menu that features many East End favorites.
"The biggest challenge, initially, was streamlining production." said Patrick Lyne. "But now the hard part is eliminating some of those items that are not selling as well, or proving to be too time consuming."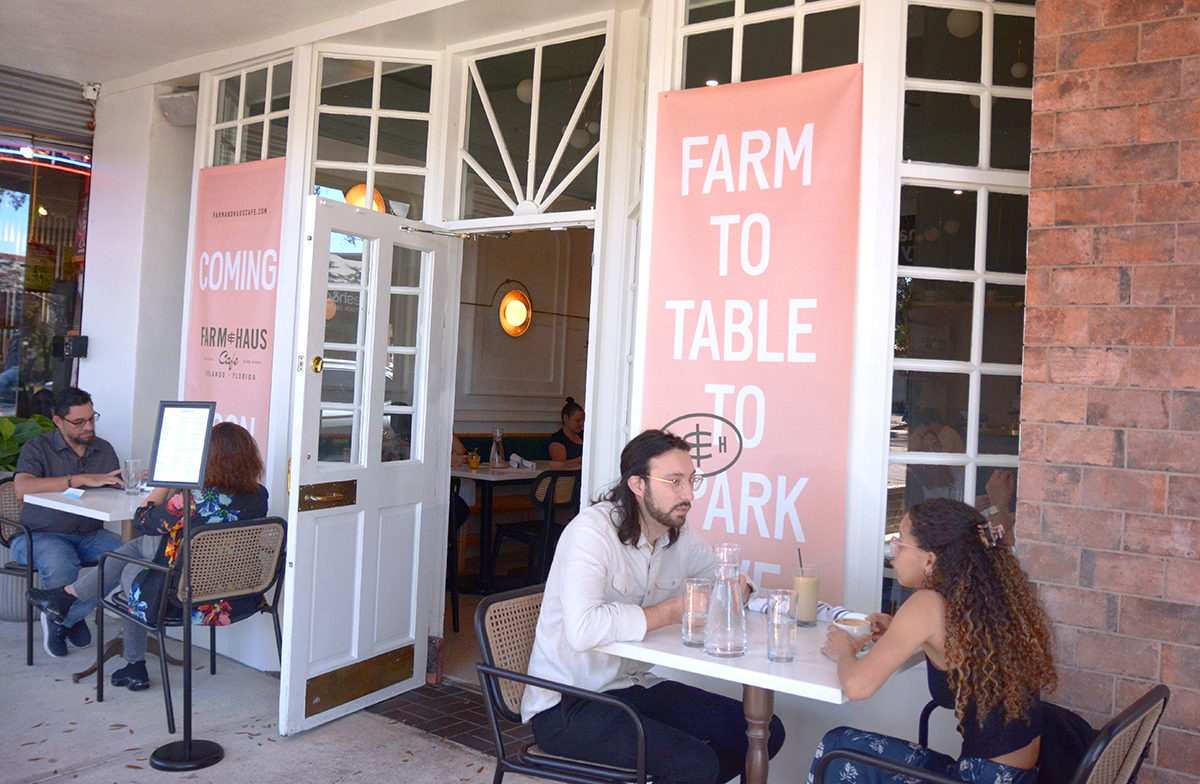 Hours are 7 a.m. to 3 p.m. with reserved seating available through the Farm & Haus website until Wednesday, Jan. 4, when walk-in seating will begin. The Lynes will be adding a selection of teas in the coming days with beer and wine service by the end of January. Weekend brunch selections are also in the works.
"We're looking at promoting online ordering in the coming weeks and we'll have some weekend specials for the grand opening," adds Brittany Walsh Lyne. "We feel like everybody has been really kind as far as supporting and rooting for us, and we're really happy to finally be serving our new community."