The dedication and sacrifice of those who served our country will be honored during Winter Park's 12th Annual Veterans Day Celebration on Friday, Nov. 4, at Winter Park Community Center Ruby Ball Amphitheater, located at 721 W. New England Ave. The event is open to all veterans of any military campaign or branch.
Beginning at 9:30 a.m., attendees can meet with organizations that serve veterans. Event programming will begin at 10 a.m. and include musical tributes, presentations by Quilts of Valor, and special guest speaker Master Sgt. Jesse Martinez, U.S. Air Force Retired.
With his 22 years of military and reserve service as a foundation, Martinez currently serves the Winter Park community as general manager of the Alfond Inn at Rollins College. He believes the most valuable lesson he learned in the military is trust.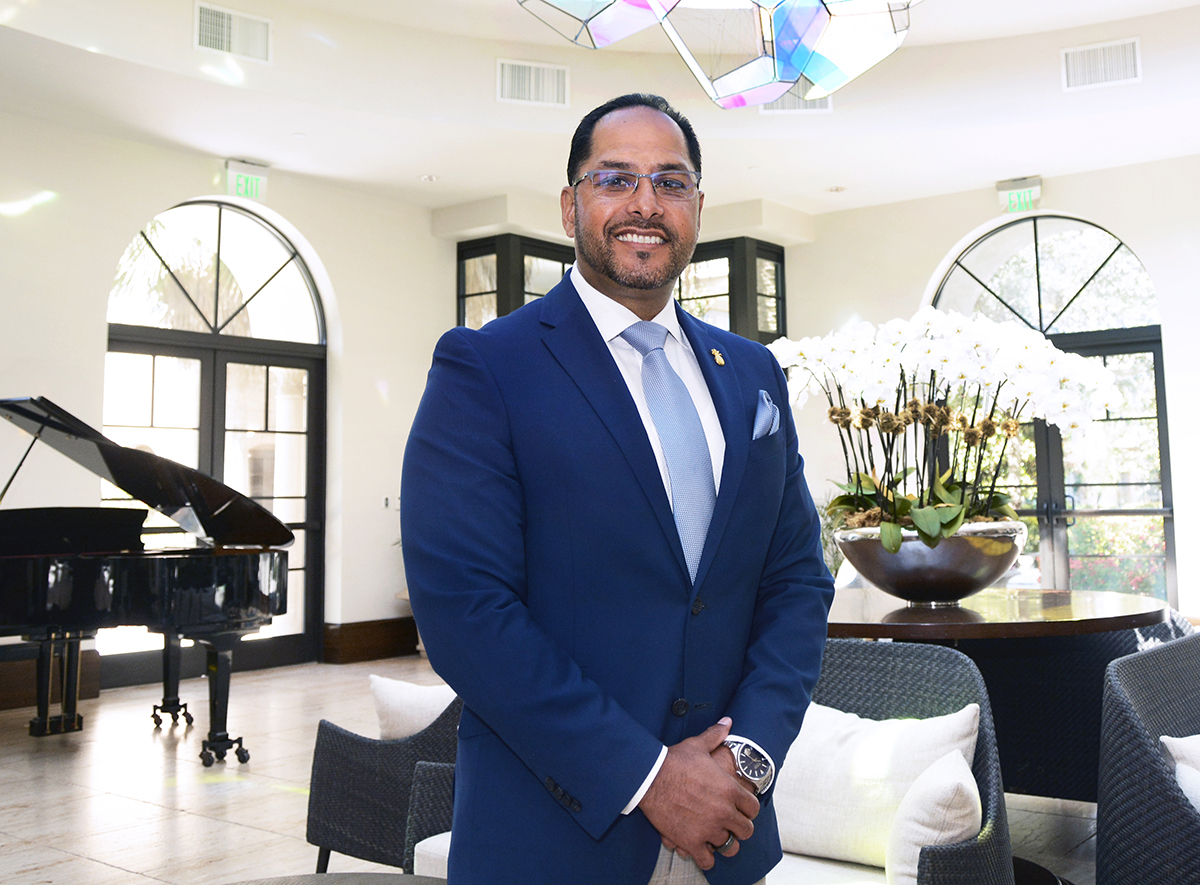 "It's critical to build trust with whomever you come in contact with," Martinez told the32789. "And always be your best self by ensuring you are both physically and mentally healthy."
After majoring in criminal justice at the University of Texas San Antonio and the Community College of the Air Force, Martinez served 12 years of active service with the U.S. Air Force. Upon retirement, he spent 10 years as a reservist.
His affinity for the hospitality industry began with a job as hotel security supervisor at the Hilton Palacio del Rio in San Antonio. Success eventually led to his current 8-year stint as general manager at the Alfond Inn.
As he prepares his speech, Martinez hopes the audience will take away two things; "I want them to understand the pride and honor I have from serving our great nation, and that generations of my family have served with passion and integrity," he said. "The second thing is that being a true leader of people takes building a strong culture and camaraderie."
In addition to Master Sgt. Martinez's address, Winter Park officials will recognize local veterans according to the various military branches served.
The day's festivities will then move from the stage to the greens with the Veterans Golf Play Day beginning at 12:30 p.m. at Winter Park Golf Course, located at 761 Old England Ave. Tee times begin at 12:30 p.m. and veterans play free. Tee times must be reserved by Friday, Oct. 28.
For more information and reservations, call 407-599-3419. For more information on the 12th Annual Veterans Day Celebration, call 407-599-3428