The owners of Swine & Sons gourmet sandwich shop are building new menus with fresh debuts and long-awaited comebacks.
"When the pandemic hit, it really killed breakfast," co-owner Alexia Gawlak told the32789. "Nobody was coming in and then we just didn't bring it back, but I think now is the perfect opportunity to do it."
Swine & Sons first opened in 2015 as a grab-and-go partnership between Gawlak, her husband Rhys, and The Ravenous Pig chefs/owners James and Julie Petrakis. The Gawlaks relocated to The Local Butcher & Market in 2019, expanded their catering operations and grew in popularity. In June they received Michelin's Bib Gourmand award, recognizing good quality and good value.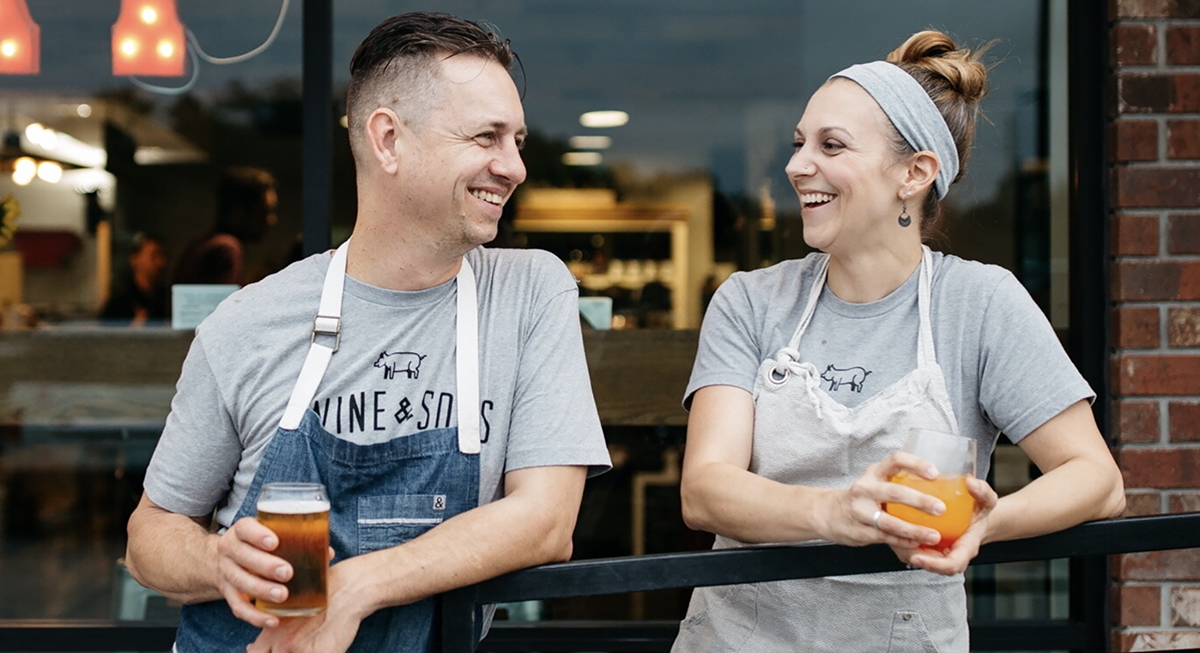 Their service at The Local Butcher & Market ended on Sept. 18 as preparations began for the move into Foxtail Coffee Co.'s expansion of its 1282 N. Orange Ave. location. The multi-tenant plan, called Winter Park Social House, adds approximately 6,200 square feet to Foxtail's existing 3,800 square-foot space. The Gawlaks will be joined by a new Kelly's Homemade Ice Cream shop, and craft cocktail bar The Courtesy,which will be moving from its downtown Orlando location. The businesses share a roof, but each will have its own space.
"We're just layering our branding and our concept in with what Foxtail already has there, which is really nice because we didn't have to do a lot of renovations," said Gawlak. "It's just been a really organic kind of progression."
Gawlak is hopeful for an opening date in the first week of October, but staff training and finishing touches may push the timing back a bit.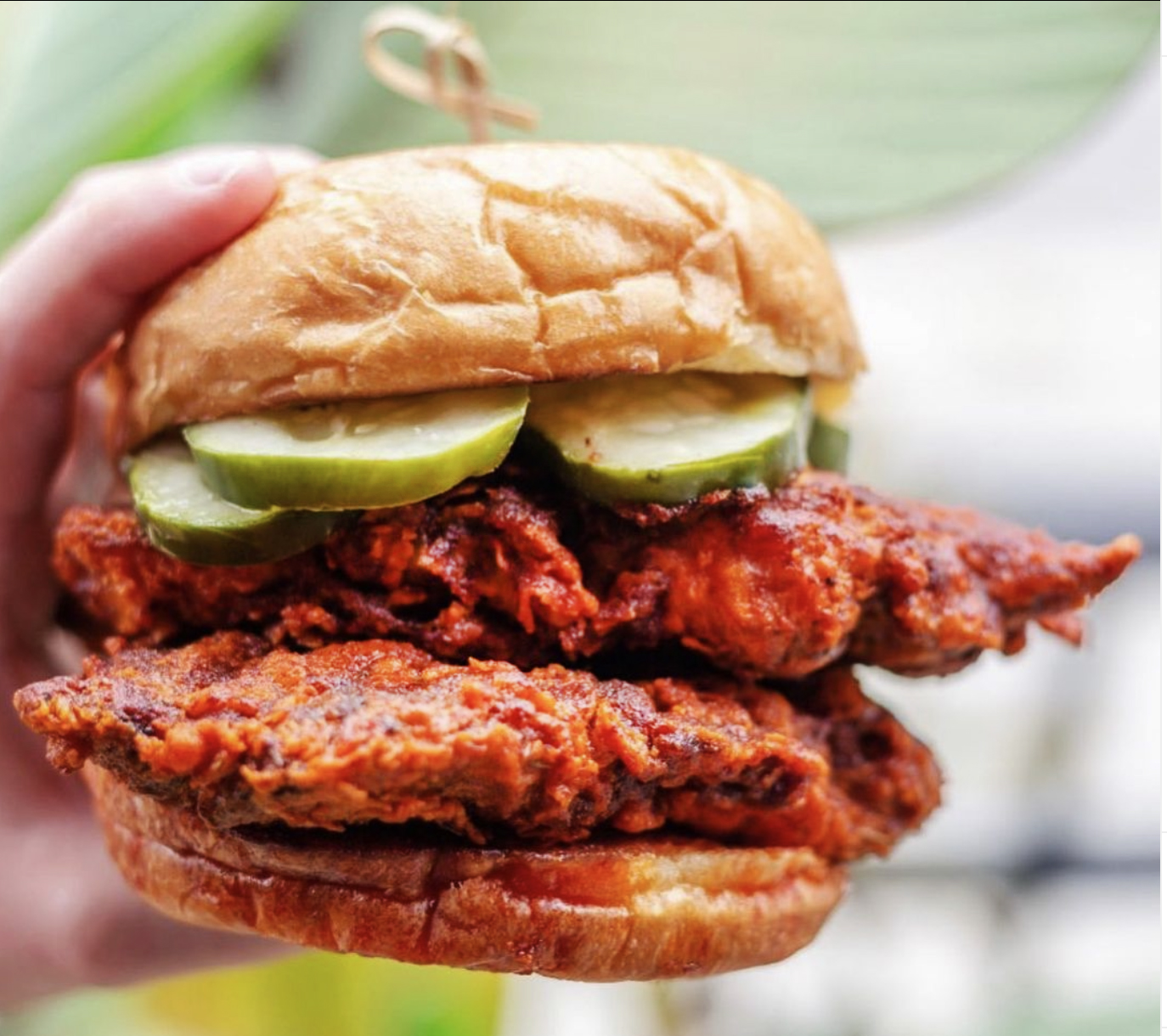 "We are tripling the size of our staff," she said. "We're going to be doing a lot more hours here than we were in the old location, so we have quite a few new staff members coming in."
Standard menu offerings including hot chicken, burgers, and their Cuban sandwich will be featured with some new additions. "We're definitely going to try to open with a new version of our pastrami," said Gawlak. "And going into the holiday season, our catering will be in full force."
Swine & Sons' menu will be served at the venue's existing Foxtail Farmhouse with a breakfast selection from 9 a.m. to 11 a.m. Monday thru Friday, and its regular fare available from 11 a.m. until 9 p.m. Weekend breakfast hours will extend to 2 p.m. in addition to the regular menu beginning at 11 a.m. Long-time customers will remember some returning breakfast items including the avocado toast.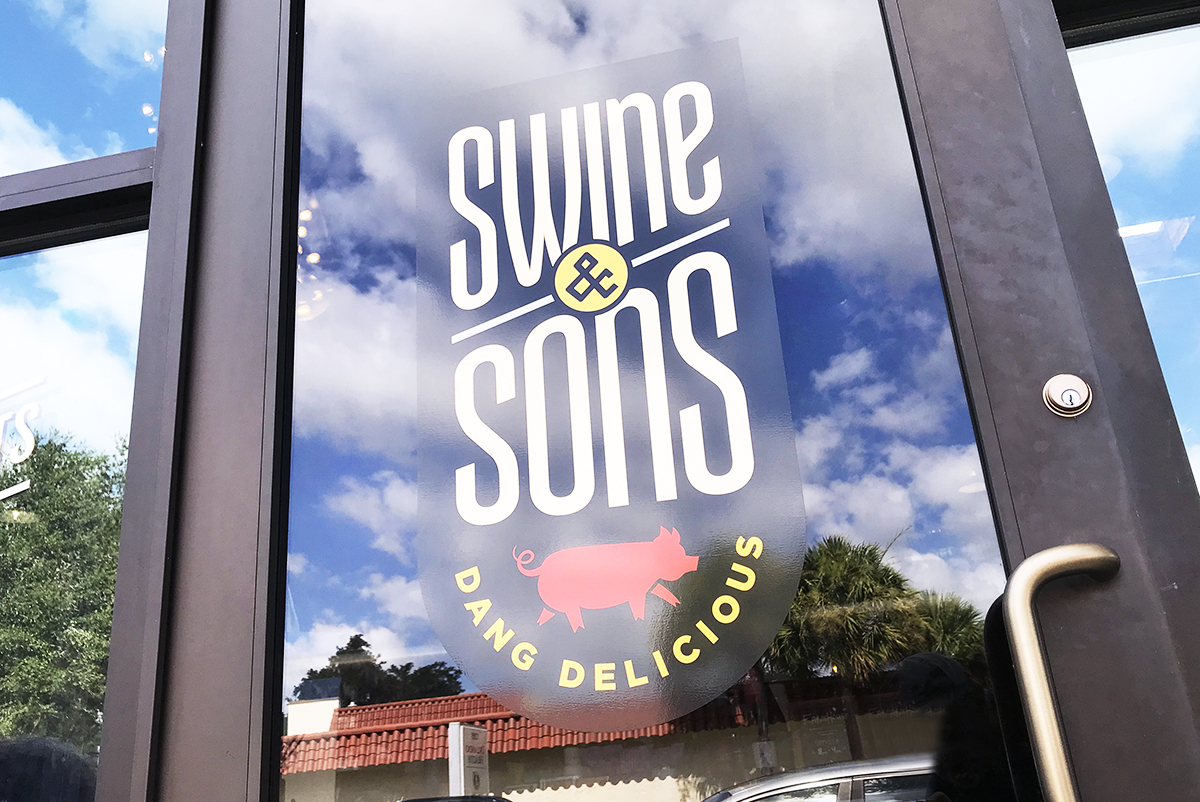 "It's on a seeded millet bread that Olde Hearth Bread Company makes for us," said Gawlak. "And there's a layer of our house-cured bacon with a soft-boiled egg and arugula salad with marinated tomatoes, so it's more of a composed dish than just the usual avocado toast."
Gawlak is also considering the return of Swine & Sons chilaquiles: braised corn tortillas with pulled pork, queso blanco, and a fried egg with pickled red onion and cilantro. "It's like breakfast nachos," she said. However, there is more to Swine & Sons' Social House plan.
An exclusive menu called Bar Swine will be featured at The Courtesy's spot. Still in production, the selection of seasonal small plates will be offered in the evening and paired with cocktails.
Swine & Sons will also be launching a new monthly email subscription service with updates and information on upcoming offerings. "One idea I was tossing around is a date night dinner where we'll provide a chicken that's been brined, and a jar of our rub, and instructions on how to properly roast it in your home oven. And we'dinclude a couple of sides and maybe some house made biscuits," said Gawlak.
"I'm looking forward to it being nice and busy because Foxtail kind of has that built-in coffee crowd. We're really excited about it."