Foxtail Coffee Co. is building out its Winter Park location to offer fresh flavors, local partnerships, and all-new options, right next door to one another in a new concept called Winter Park Social House.
The 1282 N. Orange Ave. address that housed the company's first coffee counter is moving forward with a multi-tenant plan that will add approximately 6,200 square feet to its existing 3,800 square-foot space. Foxtail will use one of the new areas to expand its company-wide production.
"One of the reasons we were interested in this space was so that we can have a roastery that's guest-facing," said Foxtail co-owner Alex Tchekmeian. "We wanted to be able to showcase what a roaster looks like, to show one in action and to have that available for tours to educate guests in the roasting process."
The space, which formerly housed Winter Park Distilling Company, features a massive roaster that is approximately the size and shape of a steam locomotive. It can accommodate 350-400 lbs. of coffee beans per roast, and will handle the roasting for several Foxtail locations.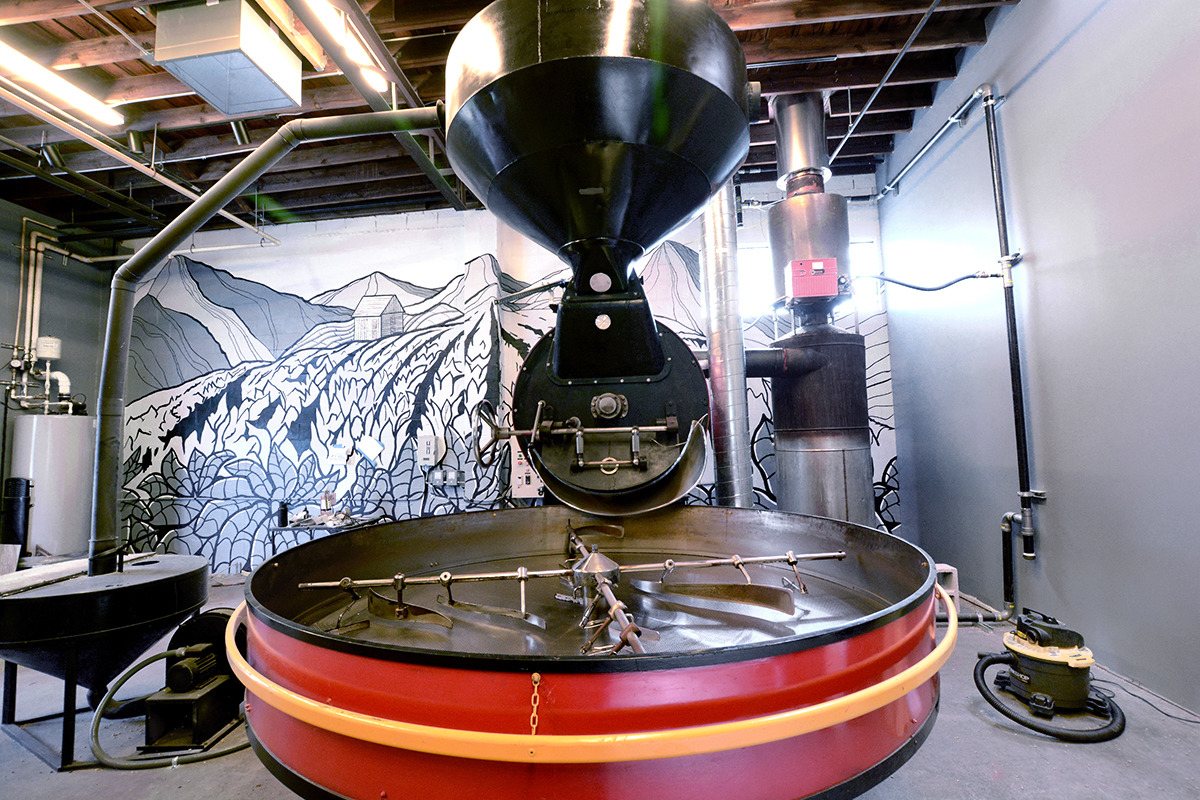 But additional roasting capacity is only part of the plan as Foxtail will be partnering with three local businesses to transform the former location of The Bear and Peacock Brewery.
Swine & Sons gourmet sandwich shop, currently located inside The Local Butcher & Market at 669 N. Orange Ave., will relocate its operations into the Winter Park Social House expansion for all-day food service while continuing to run their drop-off catering business. Kelly's Homemade Ice Cream also will have a dedicated space, as will craft cocktail bar The Courtesy, which will be moving from its downtown Orlando location at 114 N. Orange Ave.
Neighboring businesses Create Your Nature and Dolce Vita Salon will remain at their current locations. 
Tchekmeian explained this is not a food hall concept. Each business will have its own leased space, operating independently with separate hours of operation. And the opportunity to use the expansion to spotlight local businesses was too good to pass up.
"Bringing ice cream to this location was kind of a no-brainer with the big courtyard," said Tchekmeian, who has partnered with Kelly's Homemade Ice Cream at other Foxtail locations. "We also wanted to incorporate more food offerings, and (Swine & Sons co-owners) Rhys and Alexia (Gawlak) have been looking for a bigger kitchen, so this was a perfect opportunity for us to partner with a local brand to service the food."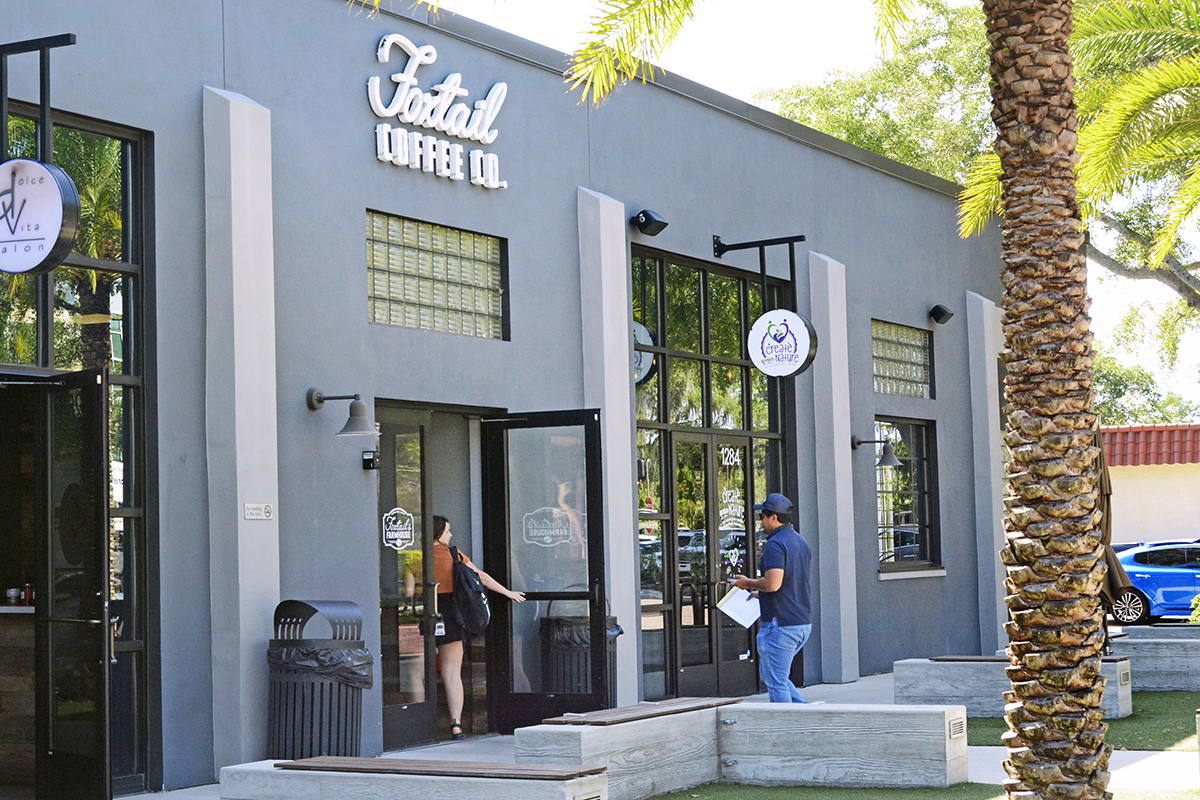 "We'll be starting at 8 a.m. with a breakfast menu," said Swine & Sons co-owner Alexia Gawlak of Winter Park Social House food service plans. "At around 11 a.m. we'll switch to our usual menu, but we'll lighten it up a little bit with some grain bowls and vegetarian dishes."
The diversity of Social House offerings will be broadened even further by Foxtail's partnership with The Courtesy, which will feature onsite service with a full liquor bar and an exclusive menu of Southern-inspired small plate dishes called Bar Swine. The menu will be created in partnership with Swine & Sons to compliment The Courtesy's seasonal cocktail menu.
"We had thought about collaborating with Alex on some sort of bar/restaurant venture," said Diana Zimmerman, co-owner of The Courtesy. "But our lease was ending in downtown Orlando, and we thought maybe it's time for a change. That's where the conversation started for us move into a leased location at Foxtail."
"It's a game changer; this type of service at this location would not have been possible without them," Tchekmeian said.
In addition to a full bar, The Courtesy will also bring its popular holiday tradition, Miracle on Orange.
The Courtesy is one of a limited number of establishments from around the world that is part of the yearly promotion by international barware distributor Cocktail Kingdom. The event begins in late November and runs through Christmas, and features craft cocktails, holiday décor and themed mugs and glasses for purchase.
"We're moving but we do have the local rights to that program," said Zimmerman. "And what's cool is we can even keep the name because we'll still be on Orange Avenue."
According to Tchekmeian, each Winter Park Social House space will debut at the same time and construction is currently on track for a summertime opening.