It may still feel like summer, but the local art community is ready for fall as the Winter Park Autumn Art Festival returns to Central Park, Oct. 8 and 9 from 9 a.m.-5:00 p.m.
Now in its 49th year, the festival received a record number of 377 applications to fill its list of 186 exhibiting artists. Despite the two-day schedule, event preparations begin far in advance.
"We have a wrap-up meeting after each festival to talk about ideas for next year," said Event Chair Paul Twyford. "But the real work begins in February with artist applications opening and the committee beginning to meet regularly."
"The Autumn Art Festival is one of our premier events each year," said Betsy Gardner Eckbert, President and CEO of festival host, the Winter Park Chamber of Commerce. "It draws more than 150,000 visitors, many of them from outside our region, which gives us an opportunity to show off our boutiques, bistros and the dynamic experience of visiting Winter Park."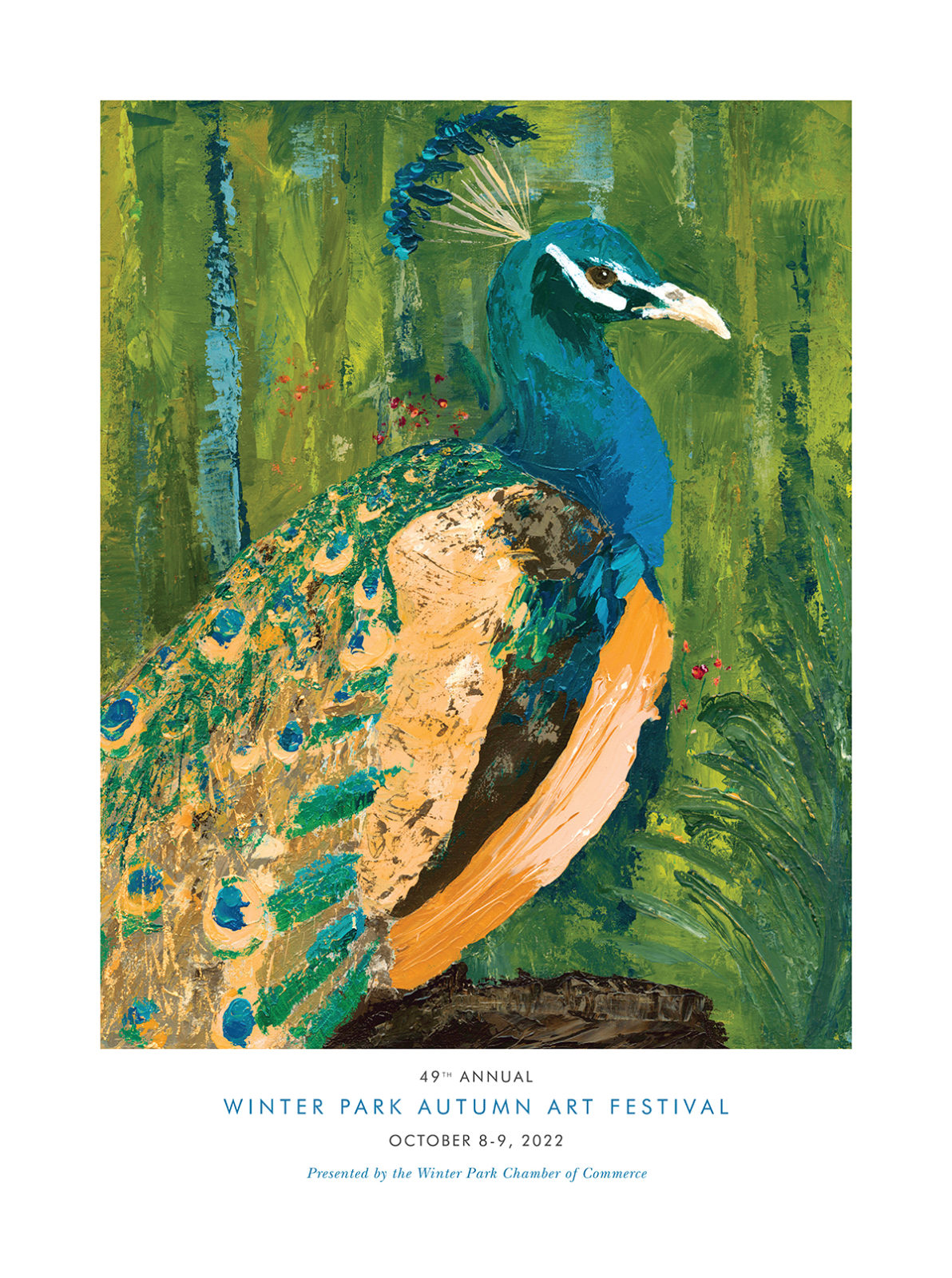 The event is the only juried fine art festival that exclusively features Florida artists. Patrons will find work in a diverse range of mediums along with a wide variety of food choices from old favorites and new offerings, including Chickn' Cone, Chuy's, and GoJuice. And Crealdé School of Art will hold children's art workshops from 10 a.m. to 4 p.m. on both days of the festival at the AdventHealth Children's Tent.
Attendees will also be among the first to see performances on the Central Park stage, which currently is undergoing renovations. Enhancements will include new lighting and sound systems.
Event admission is free; however the festival offers a two-day pass to the VIP tent that includes catered lunches, premium beverages, priority seating for entertainment and an official festival poster signed by the artist.
Click here for more information and ticket purchases.