Emily Bader always believed in staying fit, but her recent weightlifting title at the age of 80 was an exercise in patience and positivity.
"When I first started exercising with a trainer, I could not do a squat without holding on to something," she said. "I now can do a squat with a 35-pound bar across my shoulders, so I think, 'Emily, you have come a long way.'"
Originally from Memphis, TN, the former event planner moved to Winter Park in 2008 to enjoy retirement and be close to family. A love of gardening and an affinity for roses led her to the Winter Park Garden Club, of which she is in her second term as president. But a health concern would eventually bring her unexpected stardom.
"My bones really do look like Swiss cheese according to the DEXA scan," said Bader of her osteoporosis. "If I fall or hurt myself, my bones will break."
According to MayoClinic.org, the effects of the bone-weakening disorder can be offset with physical activity and exercise that increases muscle strength, slows mineral loss, and improves balance. Among the most beneficial of these activities is strength training.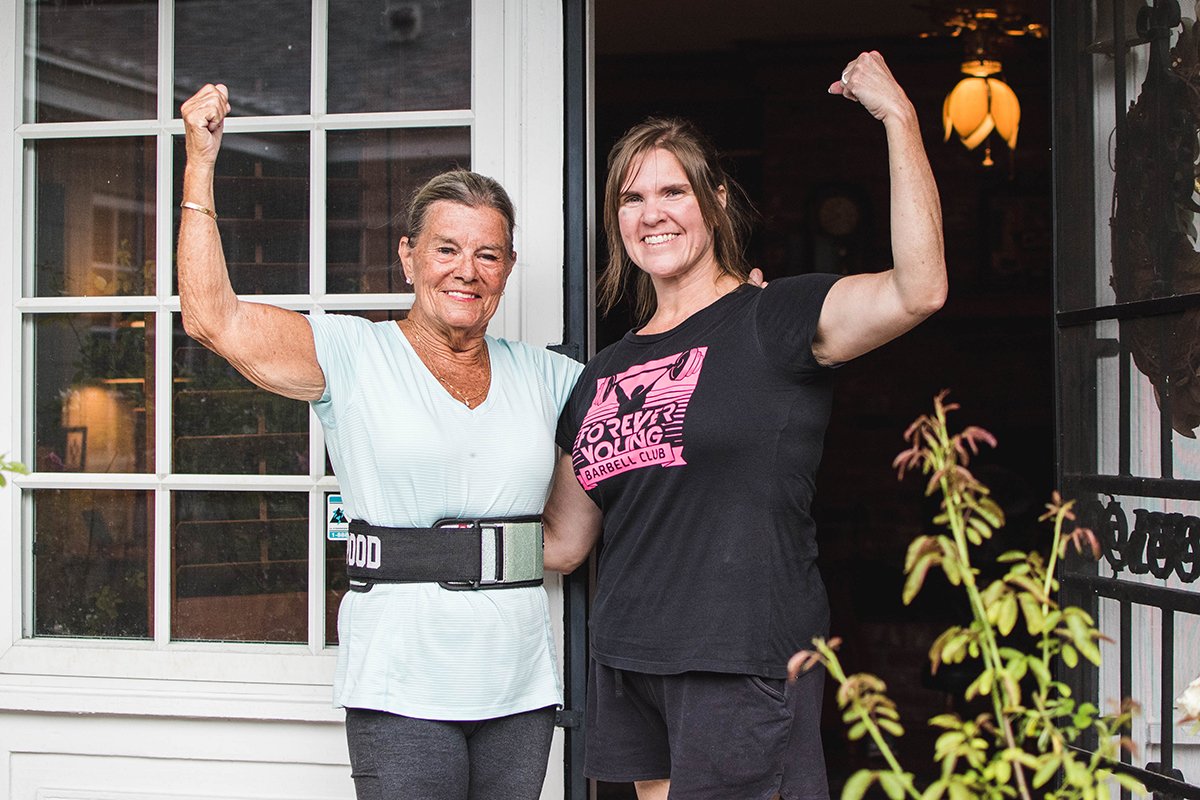 "Emily had been doing some light dumbbell work and isometric training, and she was really proud of herself for working up to an 8 lb. weight," said trainer Sara Wright, who first met Bader while instructing Bader's husband, Bob, in cardiac rehab sessions at the Peggy & Philip B.Crosby Wellness Center. In 2019, Wright began working with Emily and encouraged her to begin Olympic-style weightlifting in 2020.
"I was introduced to a whole new vocabulary," said Bader. "Sara handed me a bar and said to hold it above my shoulders; that's called a clean. And then to lift it above my head, that's called a press. Well, to me clean and press meant an iron and a vacuum."
Aside from Bader's sense of humor, Wright notes her determination and willingness to inspire others as major assets in Bader's success. "It's her drive to improve and to recruit other people to do the same that's so inspiring, especially other women in her age group who are struggling with osteoporosis."
Learning new rules and terminology were only part of the challenge as Bader also had to overcome a degree of impatience.
"If I think I can lift 50 pounds above my head, I want to go do it, but you can't," she said. "You've got to start with a 35-pound bar and then add five pounds and five pounds more until you get to 50 pounds. Your body and our brain to work in increments in order to be successful. And I had to learn that."
A weekly training schedule of two in-person sessions with Wright, and two days of independent workouts earned Bader first place in the 59-kilo weight class in the 75+ female age group at the 2022 Praelium Weightlifting meet.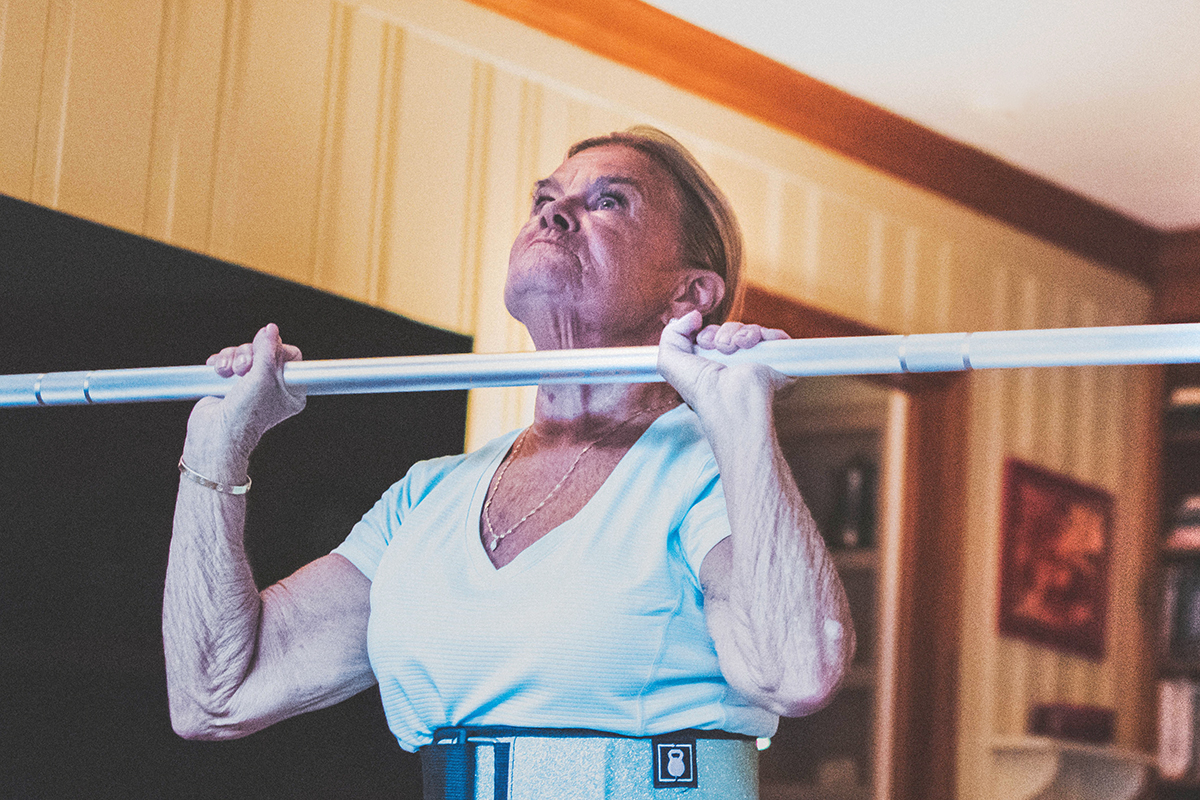 "There's not a lot of women competing in that age group," said Wright. "She had no competitors and, as far as I know, she's the only woman of her age competing in any weight class right now. And the crowd loves her. It's all fist-bumps and cheers when she shows up."
And with Bader's success in competition came improvements in her health.
"Her bone density in her spine improved 5% and we're excited for her next DEXA scan so we can see what other progress has been made," said Wright.
Bader's next challenge will be the 2023 Masters National Weightlifting Championship in Valley Forge, PA. Her favorite pastime has become an important part of her weekly workout plan.
"Sara and I both agree that working in my rose bed is good training," she said. "I spray and fertilize, so I'm up and down and bending and kneeling, and that is really beneficial."
Bader wants to be a source of inspiration for anyone who is curious about weightlifting, from her grandchildren to fellow garden club members.
"I have really tried to be encouraging because some people can be uncomfortable with the idea of lifting a weight," she said. "I'll share that, when I first started, I had no idea what I was doing. I just did what my trainer told me to do because I trust her."
Wright's advice for any beginner is to pay attention to your body and your comfort level.
"Find yourself a coach that has the credentials and do what's best for you," she said. "You need that motivation to keep up with your training and it may not be Olympic weightlifting, but it can have positive, life-changing effects."
"It really does improve your self-image and your confidence in other areas," said Bader. "I'm working with the Central Florida Rose Society to plan a rose bed at Mead Garden, and working with the City to plant a wildflower garden in Progress Point. You'd think at my age I should be sitting down and watching TV, but there are still things on my wish list that I can make happen."