Editor's note: This post was updated on June 26.
After becoming the first married couple on a commercial space flight, Winter Park residents Sharon and Marc Hagle claimed a real estate record by listing their home for $15.9 million.
Known as Casa del Mondo, aka House of the World, the home is currently the most expensive listing in Winter Park and holds the number three spot for the Orlando region. Entrelagos, a 14,706 square-foot estate located on Windermere's Butler Chain of Lakes currently holds the number one spot at $25M. Capolavoro, an Italian-inspired 8,214 square-foot home in the Four Seasons Private Residences at Disney's Golden Oak, is at number two with a $16.3M listing.
Located at 1220 North Park Avenue in the exclusive neighborhood of Twelve Oaks, Casa del Mondo was built in 2003 and formerly owned by Edyth and Archibald Bush. Its expansive Mediterranean design boasts 16,608 square feet of total living space on four acres by the shore of Lake Maitland.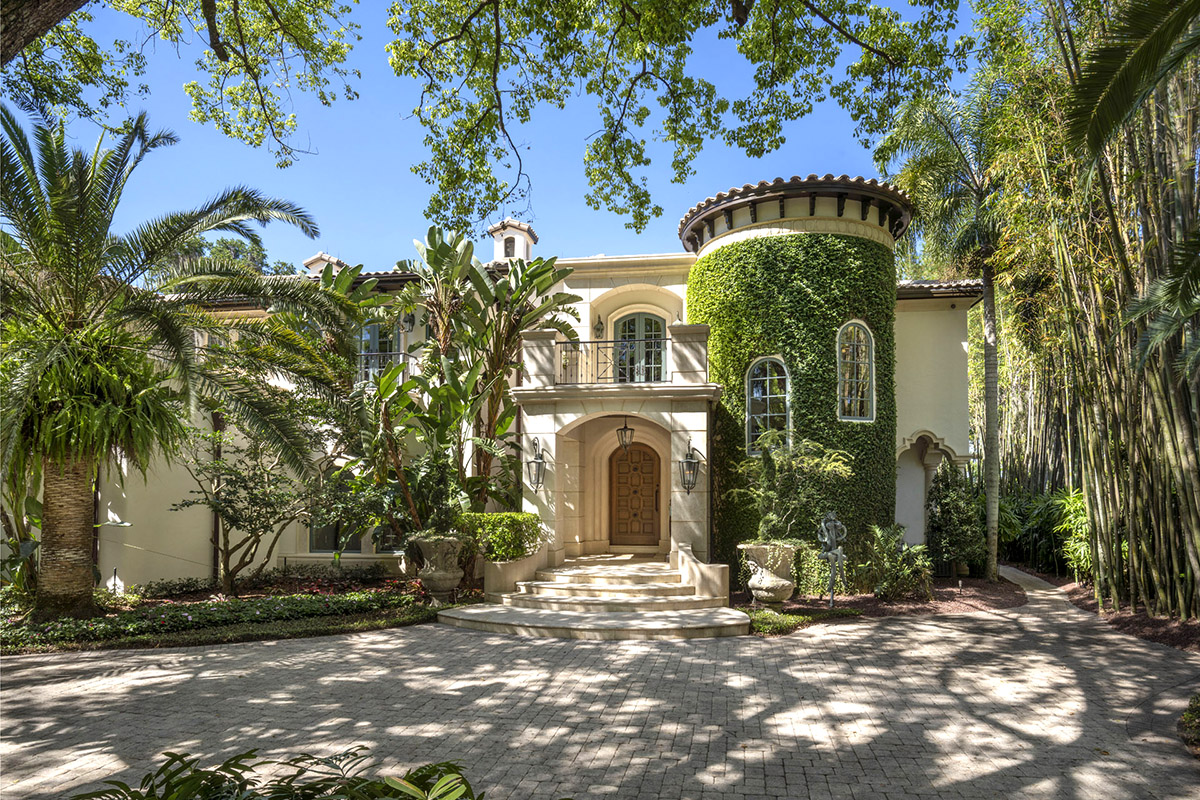 Listed by Premier Sotheby's International Realty, the two-story, 7-bedroom home offers several unique amenities including:
A heated pool with water fountains, LED lighting, and jacuzzi
A birdcage elevator designed after the one at the Biltmore Estate
Custom kitchen cabinetry designed with imported Japanese wood
A two-story waterfall that was designed by Disney artisans
A stone bridge over a tiered koi pond
A guesthouse equipped with a gated service drive
Marc Hagle, president and CEO of Winter Park-based Tricor International, LLC, and his wife Sharon, founder of the non-profit SpaceKids Global, are also building one of the largest homes in the country on the shore of Lake Osceola in Winter Park.
A media release from Premier Sotheby's International Realty states that, "all proceeds from the sale of the home, over $12,000,000, will be donated to the University of Central Florida. The Sellers will contribute a dollar-for-dollar charity gift to support UCF's mission to build a better future for its students and society."